Jon Porthouse
---
May 2022 - Left Behind
About the Image(s)
I was touring Rosedown Plantation State Historic Site and came across this scene in one of the outbuildings. The carriage was silhouetted against the lush green forest behind, and the broken wheels and general disrepair gave an aura of being abandoned as the world around it had moved on. I wanted to capture an image that conveyed a sense of loss at being left behind for the new and improved.

Technical Details: Captured on a tripod with a Canon Rebel SL3 with EF-s 18-55 F/4-5.6IS STM lens @22 mm. Manual settings of F/16 and 0.4 seconds at ISO-100.

Lightroom Processing: Convert to black and white. Adjustment of exposure, tone and presence. Added circular gradient to further push the shadows and tone down the highlights for better balance. Added global toning to warm the image up.

Wrestling with the tonality of the forest behind to convey its presence but reduce its distraction was the biggest challenge.

---
6 comments posted
---
---
---
Mike Fernandez
OH yes, you capture the sense of 'abandoned' well.
This is the kind of image that put your mind into wondering, why or what did happen. Technically the details are good.
You are right, the woods behind is a challenge as if you darken them too much, will take the subject away.
&nbsp Posted: 05/09/2022 07:50:57
---
---
---
Ally Whiteneck
It looks like we are of like mind this month! Nicely captured, a good title for the remains of this historic site. &nbsp Posted: 05/09/2022 22:47:25
---
---
---
Debasish Raha
Jon, a great capture of a time when carriage was the mode of transportation. The carriage is nicely framed by two adjoining houses and also by the frame outside. I used a radial filter to bring down the exposure of the woods behind the carriage. Let me know what you think &nbsp
Posted: 05/12/2022 19:00:46
Jon Porthouse
Hi Debasish. You have placed your finger perfectly on the crux of the matter. When I first developed this photo, I actually left it about where you have this version- I like it very much. After leaving it to rest overnight, I went back and thought the carriage didn't pop as much as I wanted it to so I actually added a circular gradient to raise the overall exposure of the background and to draw the light into the barn. After seeing the rest of the comments and letting the image rest even longer, I agree that the brightness of the forest should come down some and I will work on that. I really appreciate the insight on this one. &nbsp Posted: 05/22/2022 07:04:20
---
---
---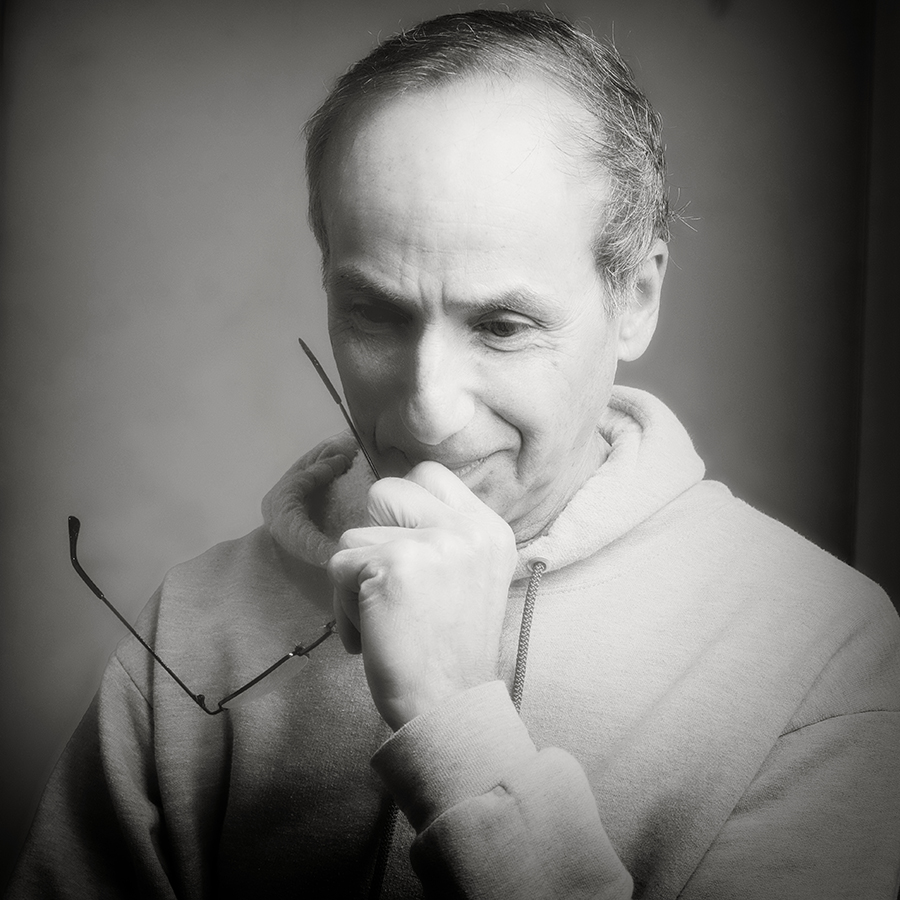 Lance Lewin
Happy Sunday, Jon! I like the whole scene!

Yes, we can bring down the distant brightness, but I must suggest, only very little. Why? I feel the powerful illumination really sets the stage for the carriage to be in silhouette: this feature highlights the overall composition, including the contrast between the bright background and the structure. This a fine composition, Jon!

Though Debasish attempts to bring this illumination down (and I agree it should be) I feel it is too much. I suggest we need to maintain a great deal of the "contrast" between light and dark to allow the full artistic nature (in a natural way) present itself.

So, in PSCC "Burn" the bright areas gently using these settings: 1. small brush with 5 percent for Highlights, then, 2. continue with 5 percent for Mid-tones on just the darker portions within the bright area. The result will allow for large screen (and print viewing) without stress and keep the highlights strong enough to maintain the reasons in the aforementioned comments.

Perhaps Debasish can do the same using his described method. &nbsp Posted: 05/15/2022 12:47:44
Jon Porthouse
Thank you, Lance. I had used a circular gradient to brighten the forest and to bring the light into the barn a little bit.
I like what it did to the barn's interior, but I do think this ended up being a bit heavy-handed in the center of the scene. Thank you for your suggestions to use a brush to tone that back just a hair. I will work with it a bit more. I appreciate the insights. &nbsp Posted: 05/22/2022 07:06:54
---
---
---
Please log in to post a comment