Randall Gusdorf
---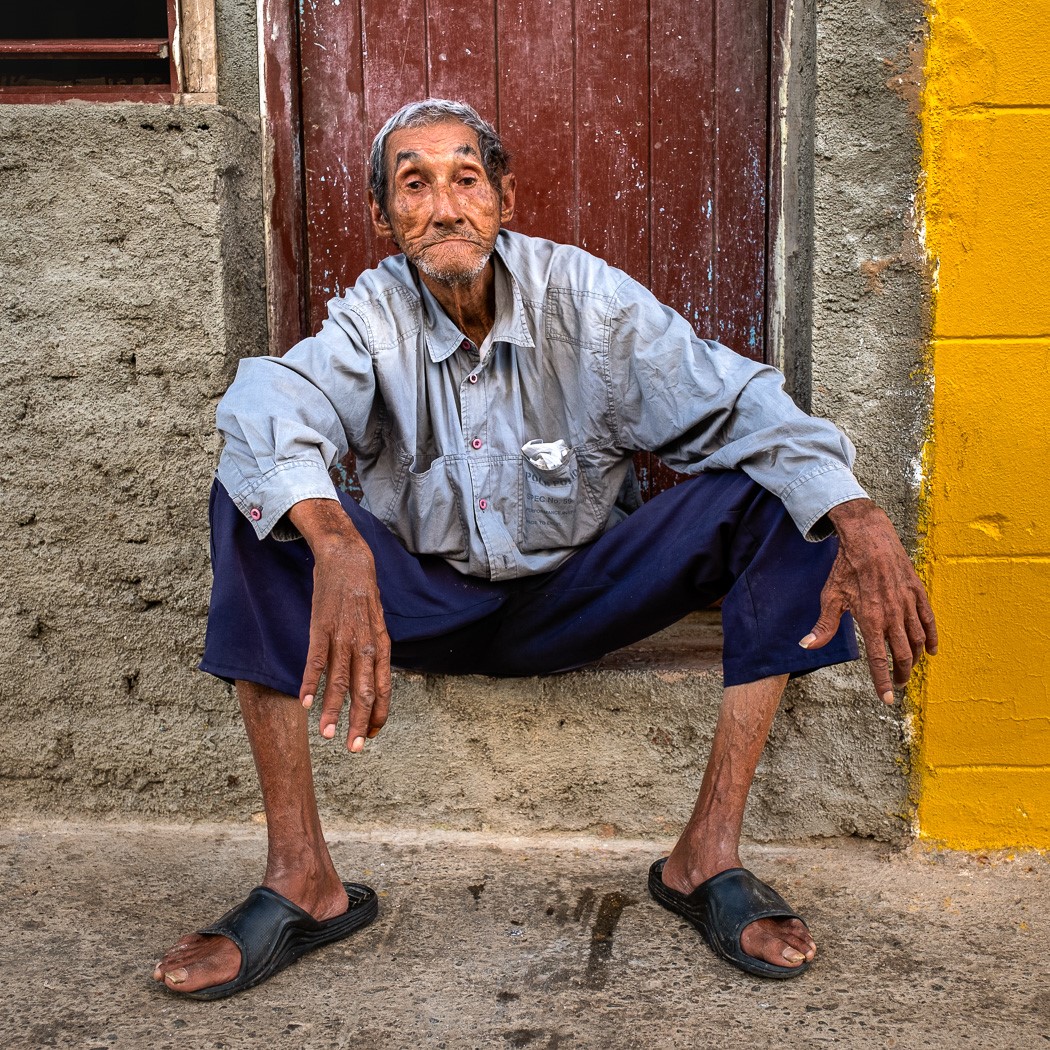 November 2023 - Relaxed in Cuba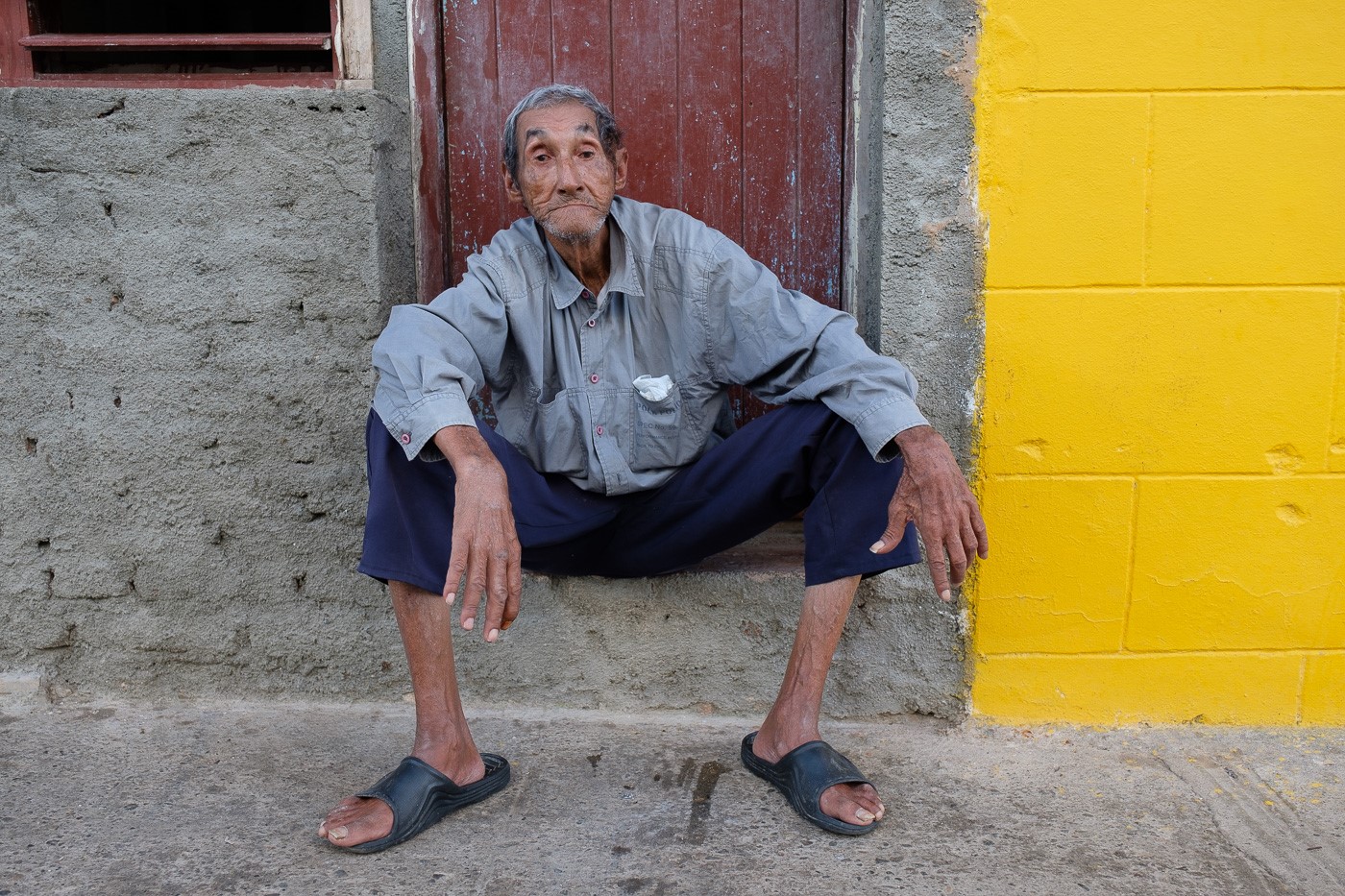 Original
About the Image(s)
I shot this picture in January 2018 in Cuba. I shot it with a Fujifilm X-T2, and a 16-55 zoom lens, at 23mm, f3.6, iso 200, 1/125s. I came across this wonderful individual and took a few pictures and asked him if I could take a few more, and he said I could. I got down a bit low and then shot this picture. I decided to crop in square in memory of Vivian Maier, a most favorite photographer that I love. This guy and his expression reminded me of a shot she would take. Although she shot mostly bnw, she also shot color. I processed it in Lightroom and then in Photoshop, mainly levels, exposure, and color management.
---
This round's discussion is now closed!
8 comments posted
---
---
---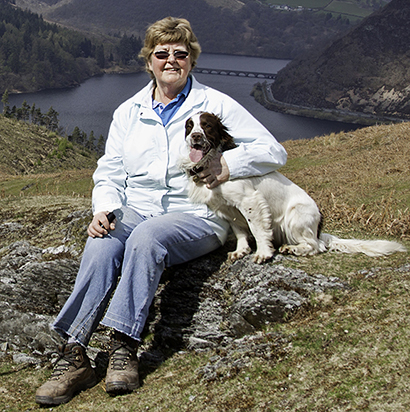 Angela Bonner
He looks as if he has had a hard life. Lot of character in his face. Nicely framed by the doorway. Glad he didn't smile for the camera as that would have spoiled the whole shot!!
The crop works well and everything is pin sharp. Can even see he has odd buttons on his shirt!! Wonder what he was thinking while you took the image!!
Well done.
&nbsp Posted: 11/01/2023 11:10:30
---
---
---
Cheryl Dubois
Wonderful image. I like the crisp detail of the subject and background. The colors have been saturated just the right amount. &nbsp Posted: 11/03/2023 10:31:54
---
---
---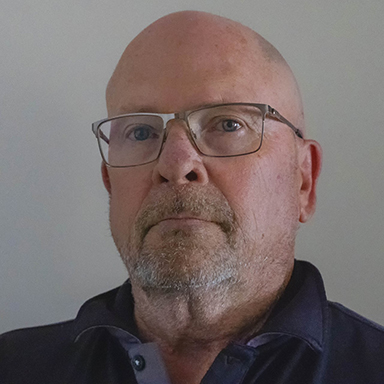 Ralph Bridgland
Great portrait shot. Facial expression is priceless. The only suggestion I have is to eliminate the window (?) top left which I find somewhat distracting. A wonderful image! &nbsp Posted: 11/03/2023 15:21:46
---
---
---
Rose Norman
Very nice portrait shot. Nice that he allowed you to take several photos.
The colours work well and it is a very sharp image. Well done! &nbsp Posted: 11/04/2023 19:46:02
---
---
---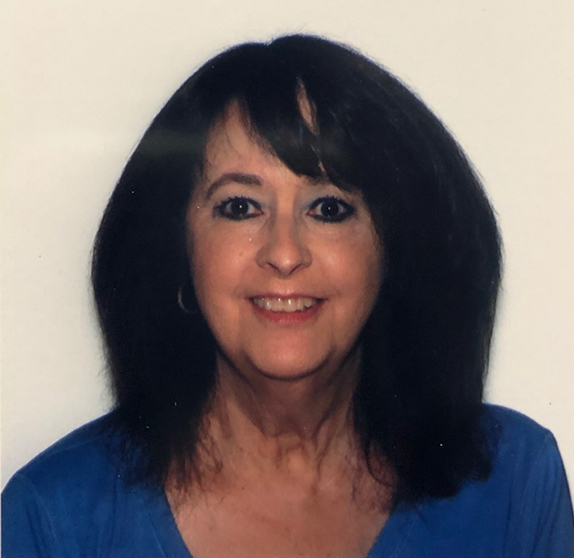 Janet McLaughlin
Great shot of this man! The colors are great. The whole shot tells quite a story! I wonder what this man's life is like? I think that's what good street photography does…makes you wonder about the rest of the story! Well done! &nbsp Posted: 11/05/2023 06:55:49
---
---
---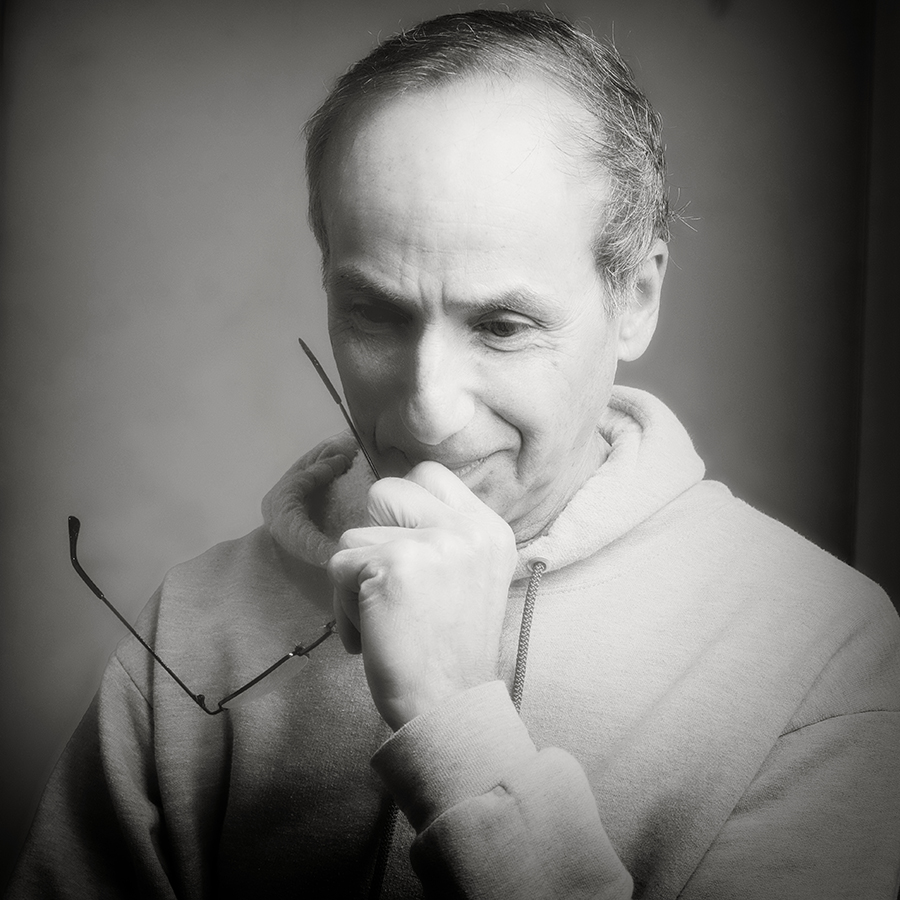 Lance Lewin

(Groups 83 & 87)
Good day, Randall!
Stopped by when I saw this engaging street portrait .... for this particular subject, in virtue of both his physical stature and how he has positioned himself, I like you got closer via the crop .... well visualized and registered!
On Vivian Maier, actually many well known 20th century photographers either cropped or in most cases exposed the scene in large format which usually related to "square" format ... Maier's work is actually known for her numerous "selfies" which helped defined her personality. But your photo is reminiscent of a male portrait she composed in 1959 NYC.
However, when I saw your featured image I immediately thought of work by studio portrait photographer, who simply likes to be referred to as, Platon (Antonio). This in virtue of Platon's use of wide angle lenses that often elicits more of a sitters "character " or naked-personality, if you will. You may be inspired by his technique but instead, used in the street.
In any case, I hope we see more like this featured work in the future!
Lance A. Lewin
PSA Global B&W Photography Mentor
PSA South Atlantic Area Membership Director
lance.visualizingart@gmail.com
&nbsp
Posted: 11/26/2023 04:17:46
---
---
---
Randall Gusdorf
Lance, that is so kind of you to comment on my shot. I will definitely check out Platon. I usually shoot telephoto, as that seems to be my best shots, but I have been expanding to wide angle too, and noticing I am going too wide for my general taste. What I took here is a good wide shot for me. Thank you again. Happy Holidays to you. &nbsp Posted: 11/26/2023 16:37:48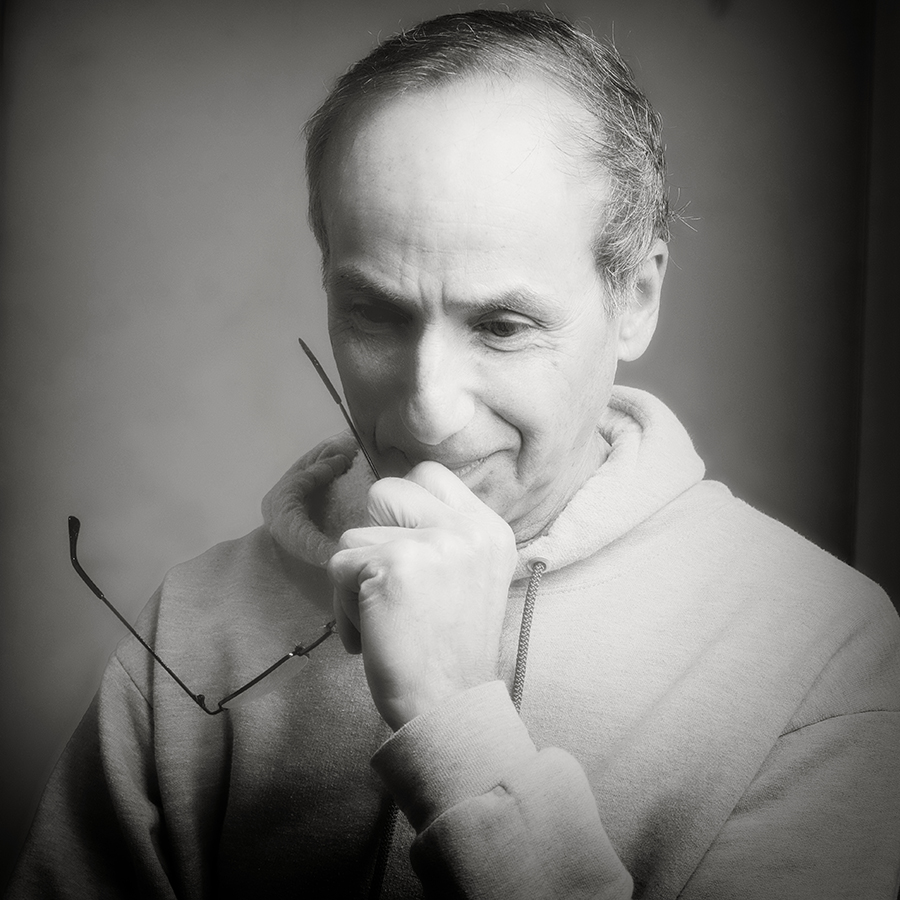 Lance Lewin

(Groups 83 & 87)
In todays culture ... it is obvious "street photography" does not seem to enjoy the liberation (freedom) so many enjoyed in the 20th century: in this sense, the long-lens seems more "comfortable" than moving up close and personal with a 50mm (or 24mm) lens, indeed! However, though true "street photography" is more about its spontaneity, there is no reason you cannot design (compose) great street scenes by getting permission from potential human subjects before working with them. &nbsp Posted: 11/27/2023 05:44:29
---
---
---