Cheryl Dubois
---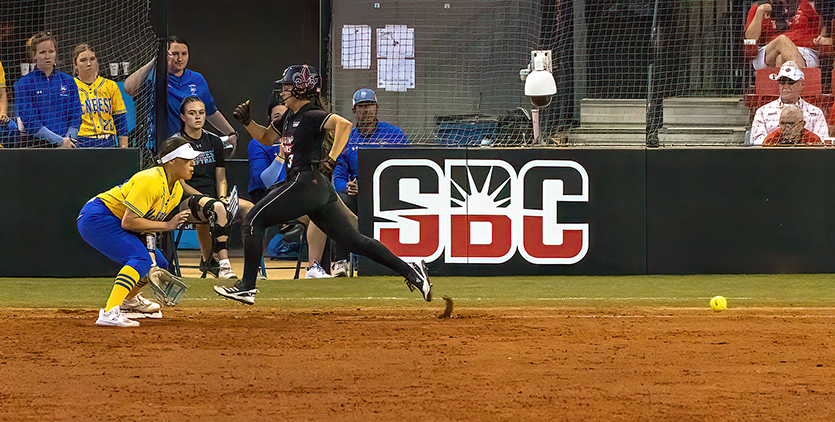 May 2023 - The ball is rolling too slowly!!
Original
About the Image(s)
Canon R5 with 100-400 mm f/4.5-5.6L IS II. Focal length 255, 1/2000; f5.0, ISO 12800.

I tweaked the settings in Lightroom and brought the image into PSCC as a smart object, duplicated the layer and ran it through Topaz Denoise AI. Initially I didn't think the Denoise software accomplished much, but I now see that it actually did bring down quite a bit of noise. I cropped the image in Photoshop. I'm not sure about the crop, but I wanted the viewer to see that the ball was trailing the runner into 1st base.

I stuck with PSA rules regarding photojournalism with regard to post processing.

If anyone has any tips on photographing sports in low light please share!
---
4 comments posted
---
---
---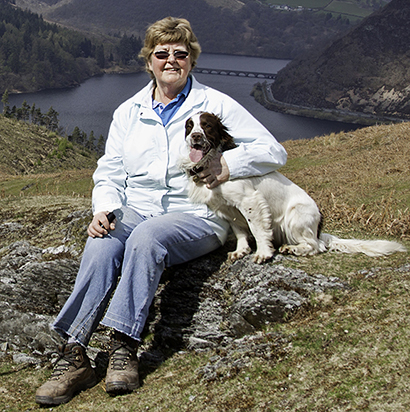 Angela Bonner
Great action shot. Pity the ball was not a bit nearer then you could have cropped in a bit tighter and got rid of the spectators in red!! All lovely and sharp. I like the little "puff" of earth coming up from the lady running shoe. (sorry no idea about baseball terminology!!).
Only thing I would say is to perhaps try and dumb down the brightness of the large SBC sign as quite dominant in the scene and distracting.
For shooting in low light I think all you can do is open your aperture as much as possible and up the ISO. With the Canon R5 (on my wish list!!) I expect you can use a high ISO with little noise result.

&nbsp Posted: 05/05/2023 11:04:23
---
---
---
Mr T
I liked all that work you did. I compared your original to the final photo, and indeed there is a lot of noise reduction. Was it necessary to keep ISO that high? i am not familiar with the baseball, but both of your photos gave me the impression that you were closely down to the field. Say "cheese!!" &nbsp Posted: 05/13/2023 10:16:56
---
---
---
Rose Norman
Great action shot. The crop really made you focus on the interesting part of the image. The noise was reduced very well.
I shot as a volunteer photographer last summer at the Canada Summer Games in Niagara - my first experience at shooting several sports. What was I thinking?? It was a good learning experience but very different from macro or landscape photos.
I just finished watching a webinar by a professional sports photographer. I noticed that he shot with a wide open Aperture such as f2.8 and a fast shutter speed, such as 1/2000 and then adjusted his ISO according to the light and speed. I thought this was interesting and something I want to try. I noticed you have done this but perhaps lowering the ISO would have reduced the noise. I think you did very well. &nbsp Posted: 05/15/2023 20:09:34
---
---
---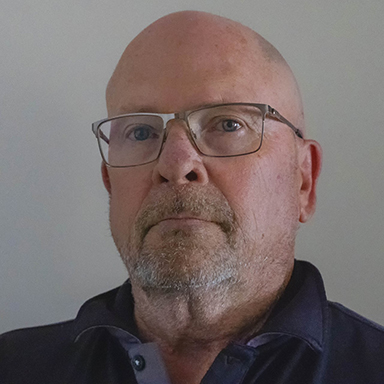 Ralph Bridgland
Great action shot. Removing second baseman gives the image more punch. Unfortunate the ball wasn't moving just a little faster enabling a tighter crop. Colours are great and the background is interesting, not distracting. Next time, get the shortstop(?) to throw the ball harder. Well done! &nbsp Posted: 05/17/2023 14:30:20
---
---
---
Please log in to post a comment