Angela Bonner, PPSA
---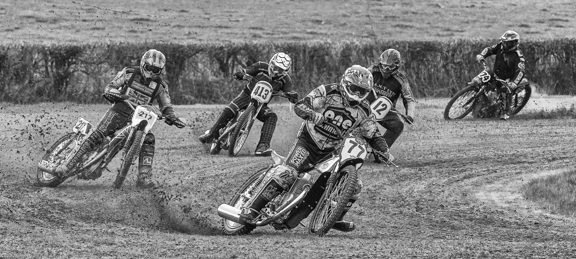 June 2022 - 77 in the lead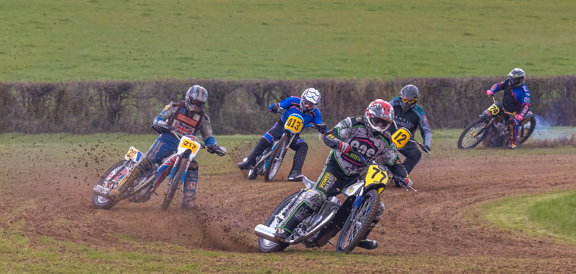 Original
About the Image(s)
Few weeks back I went with a couple camera club friends to a grass track race meeting. We were hoping for lots of mud flying around but it has been a very dry Spring in Wales, for a change!!

Taken with my Canon R6, 70-200mm lens, 1/2000 shutter speed, f8 and ISO 1600
I liked the fact that I was able to get a bunch riders all coming round the corner together to give the image some context as to what was happening.
Felt it would have more atmosphere in mono so took into Silver Fex Pro and chose a look I liked. Other than a small crop that was all that I did.
---
This round's discussion is now closed!
3 comments posted
---
---
---
Randall Gusdorf
Angela,

Tremendous focus on all, and excellent shutter speed. I love the dirt flying up from the front bike leading me right to the second rider. The bnw is artistic, yet I find the color more compelling to me. The riders have a more three dimensional look to them, and the colors are beautiful. I like the crop on the left but I would consider a little less cropping on top, giving a bit more breathing room. In color the dirt pops, and the action is exemplified. For the bnw, I think it needs more pop, more blacks and pure whites, as it is grey to me. It is there to get. Check your histogram. If it popped more, I would consider the bnw. I still see more separation in color at this time. Lovely capture. &nbsp Posted: 06/02/2022 12:29:17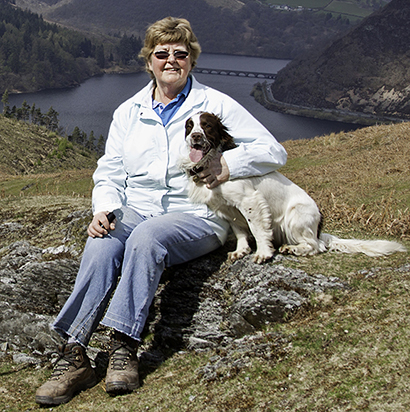 Angela Bonner
Thanks for that. Yes I like the colour but felt more drame B&W!! &nbsp Posted: 06/02/2022 16:09:47
---
---
---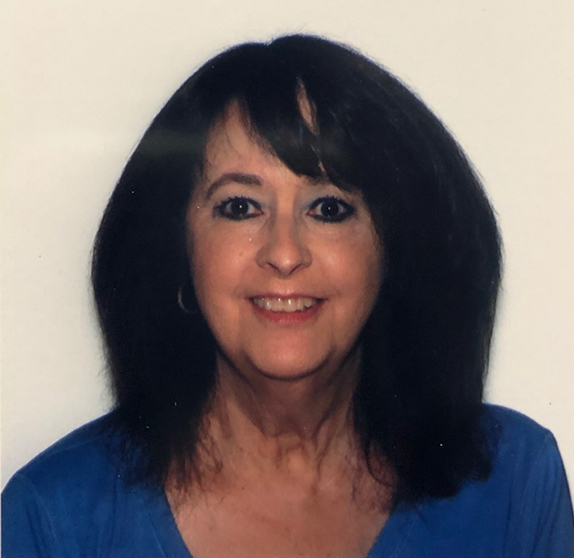 Janet McLaughlin
Great action shot, Angela! I'm having a hard time deciding which I like best! I think they both have a lot of merit! The B&W is definitely dramatic, but the color gives each rider their own unique look! Great shot either way! &nbsp Posted: 06/05/2022 21:32:20
---
---
---