Angela Bonner, PPSA
---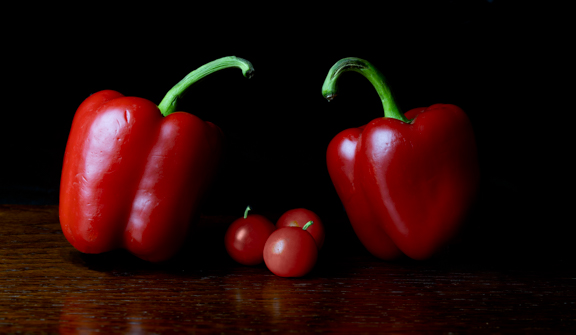 January 2022 - Pepper family
About the Image(s)
I bought these two peppers to go towards my daughter and my Christmas dinners. We are both vegetarian so no turkey for us!!!
When I looked at them I thought the stalks on each seemed as if they were looking down at something so immediately I thought of doing this image!!!
Canon R6, 40-70m lens, ISO100, f8 (I think)
It is focus stacked and I ended up with about fifteen images that were then merged in PS. I did a slight crop at the top. I also "cut" off a piece of each of the stalks and resized them down to make it look as if the cherry tomatoes I had used for babies were little peppers!! Lit from one side by a large soft box and other than that straight out of the camera.
---
This round's discussion is now closed!
4 comments posted
---
---
---
Cheryl Dubois
What great colors for your Christmas dinners! That is a lot of focus stacking! I feel that the highlights might be a bit too hot, perhaps bring them down a bit.

Did you use Photoshop for stacking or other software? &nbsp Posted: 01/02/2022 17:07:16
---
---
---
Randall Gusdorf
Angela, you have a mommy pepper and a daddy pepper, and three little baby cherry tomatoes. Love it. I also like you have the one little tomato does not have the green stem, as it draws me into the contrast. A tad dark on the right as the pepper blends into the background unnecessarily. The bright spots could be just slightly toned down, and even bring in a little of the red color into those areas. I can really get a sense of why red and green compliment each other. I compliment you. All in all a creative shot and well deserving of an award. &nbsp Posted: 01/06/2022 08:09:44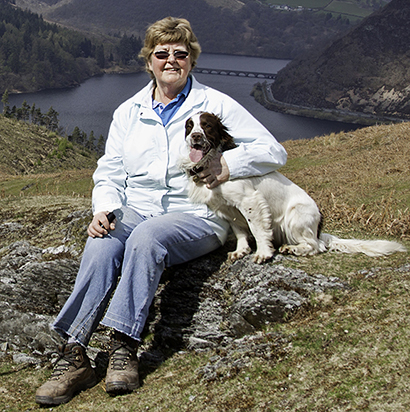 Angela Bonner
Thanks, Randy as ever a very constructive critique. See what you mean about the left pepper and I will lighten it a tad. &nbsp Posted: 01/06/2022 09:48:39
---
---
---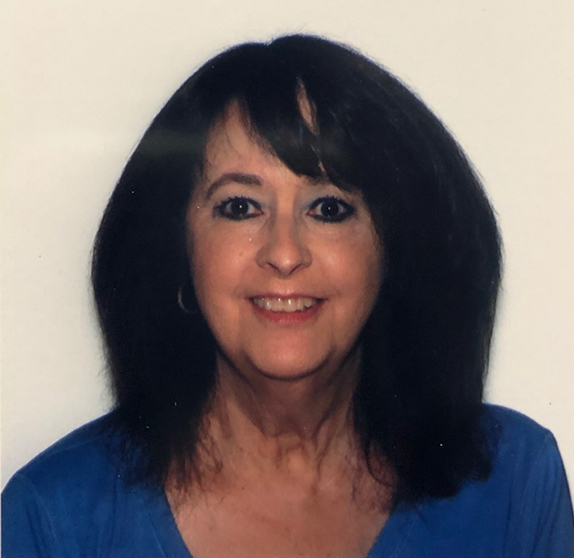 Janet McLaughlin
Wonderfully creative, Angela! I'd like to see a little hint of the table on the right side. I find the composition lovely, especially the colors that are so vibrant! &nbsp Posted: 01/12/2022 20:51:45
---
---
---