Randall Gusdorf
---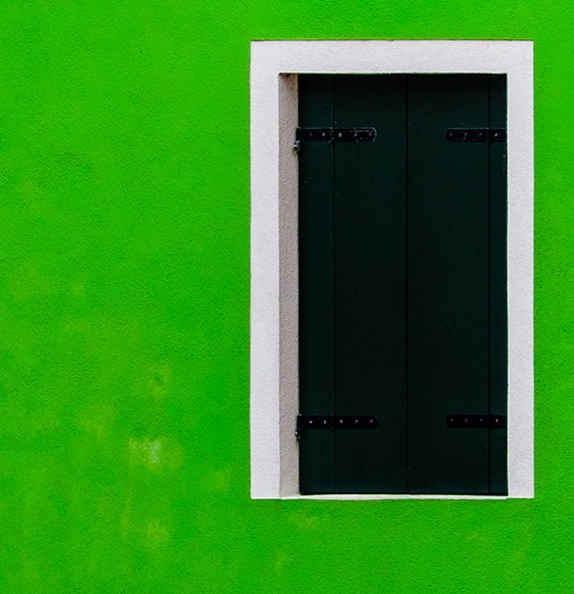 September 2021 - Simple visualzation
Original
About the Image(s)
Taken March 3, 2017 in Italy with Fuji XT-2, 18-55mm at 55mm. iso 200, 1/500 sec at f / 4.5.
---
17 comments posted
---
---
---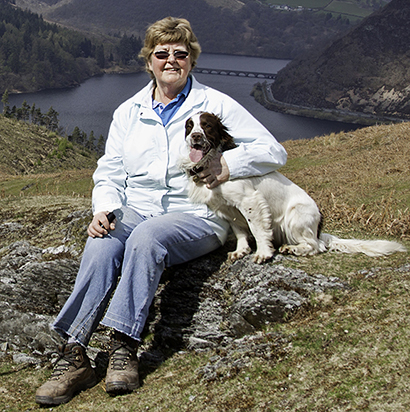 Angela Bonner
Well spotted abstract
image.Very
simple. I would perhaps have just lightened the window up a little to show the shutter hinges?
I had a play around with this and came up with a different idea not too sure what you think of it. Used the Perspective crop tool and cropped into the green and yellow wall. Used clone tool to take drain pipe out and then to extend the yellow. &nbsp
Posted: 09/01/2021 11:24:11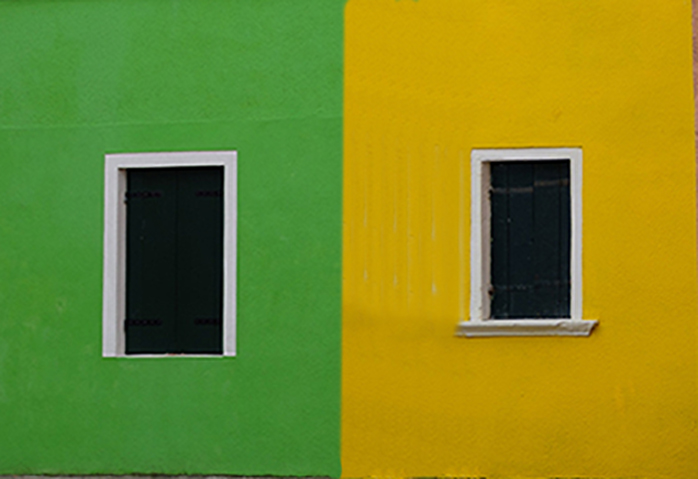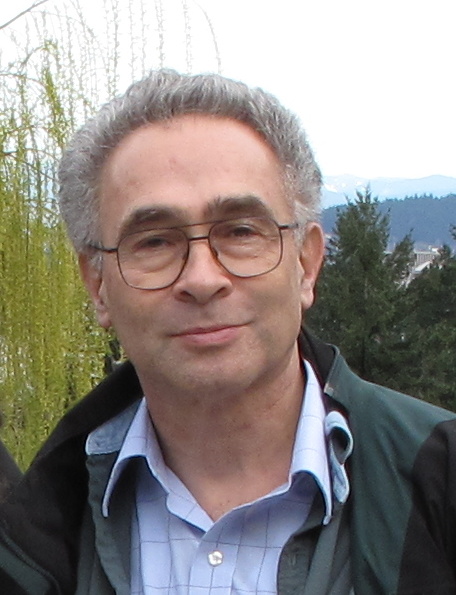 Stephen Levitas

(Group 32)
This is a great variation. I love images that are split cleanly in two, down the middle. And you have related the halves by the presence of similar windows on each side. &nbsp Posted: 09/03/2021 20:13:03
Randall Gusdorf
Yea, you and Angela are very creative! &nbsp Posted: 09/03/2021 20:30:53
---
---
---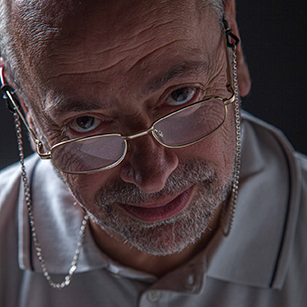 Noël Bonné
Nicely seen, less is more, only personally I would have chosen the window of the yellow wall, not for the color but for the more "broken" looks of it &nbsp Posted: 09/03/2021 02:03:14
---
---
---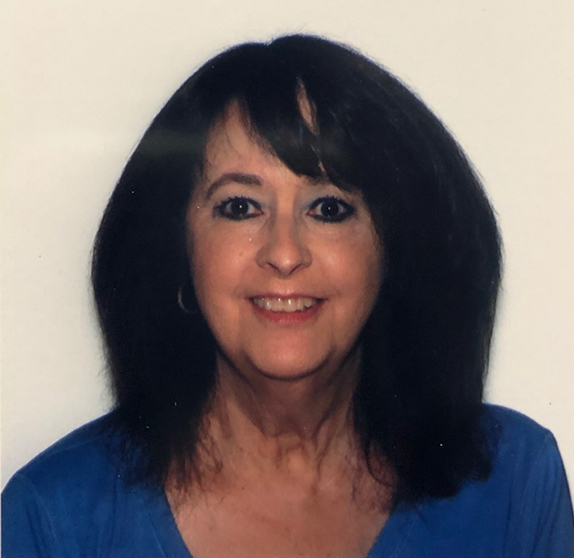 Janet McLaughlin
I love all the bright colors in the original and I think so many different crops could be done with just this one photo. I like the bright green, but would agree that lightening the hinges would add more interest and texture. &nbsp Posted: 09/03/2021 19:02:31
Randall Gusdorf
Janet, thanks. I actually did that, but it seemed to take away from the green, but we are on the same page here. &nbsp Posted: 09/03/2021 20:19:29
---
---
---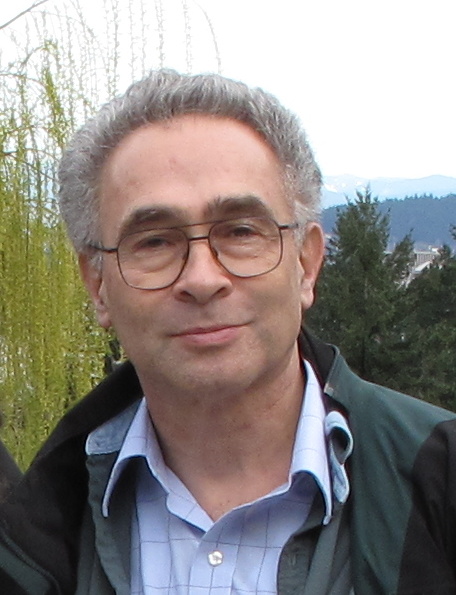 Stephen Levitas

(Group 32)
I think you have a great idea here. You have made that green fantastic. But I suggest the window is too close on the right. Consider googling articles on "the golden mean in photography" that discuss where to locate the center of interest in an image. &nbsp Posted: 09/03/2021 20:15:39
Randall Gusdorf
Thank you Stephen. I did have a different framing that I tried that was more conventional, but I found the crop that I am displaying here to be have more tension. But you hit the nail on the head for feedback that I thought I might get, and I do believe you are correct. As this forum is a learning forum, your comment for something I was wondering about is appreciated and helpful. Thank you. &nbsp Posted: 09/03/2021 20:22:46
---
---
---
Hema Narayanan
Wonderful abstract, color contrast and composition Randall. Lovely cover page image. Nicely done indeed.

I love doors and I am starting to think you too do. Rather many travel photographers do I suppose. Just like Italy, India too is a good playground for colors and doors. &nbsp Posted: 09/25/2021 00:32:09
Randall Gusdorf
Hema, thanks. I have many a friend that has traveled to India. I would love to some day. What wonderful spirit and colors you all have. I love women from India. You all have a certain flair, an attractive spirit, vibrant soul. Good to hear from you. I hope all is well your way. I am glad to see the world through the eyes of others, through your eyes. &nbsp Posted: 09/25/2021 00:36:00
Hema Narayanan
Randall, absolutely. My land is a land of colors. We dont have to try hard. Its all over the place. Lack of consistency in creation or painting of homes can be an issue for many but for photographers, it can be a nice canvas. Thanks for the praise and your nice words.
Here you go, thought slightly different composition, a door from Varanasi, titled "Roadhouse Blues" :-) &nbsp
Posted: 09/25/2021 00:39:03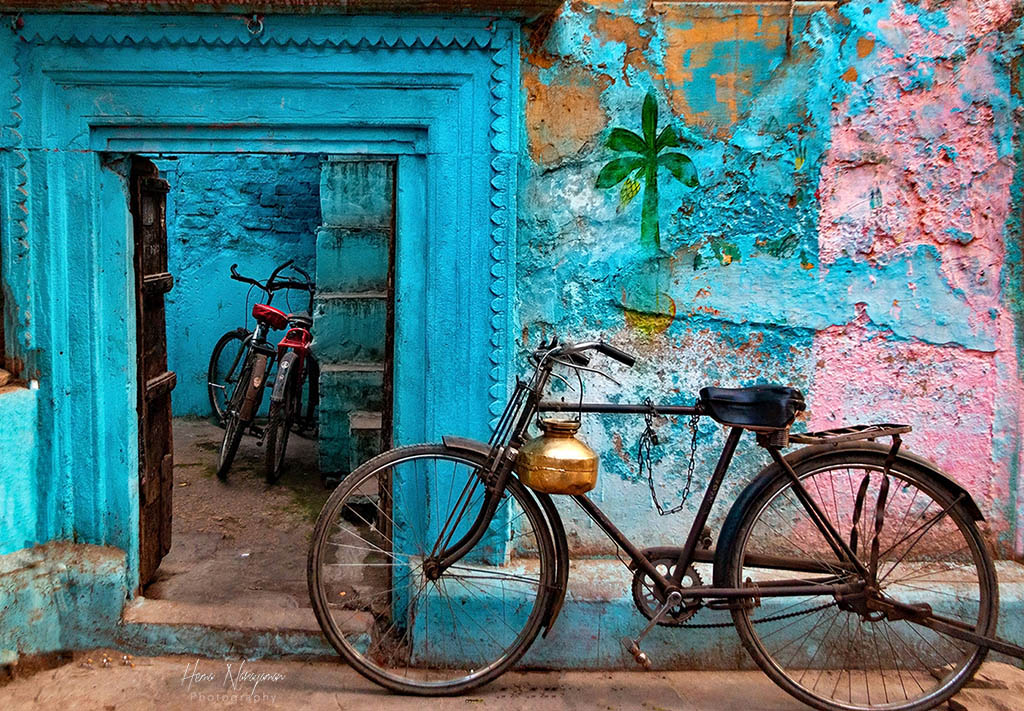 Randall Gusdorf
Thank you for sharing. The colors, the textures, the innocence. I love it. I love taking pictures like this. There is a simplicity, yet magnificent depth. I agree! &nbsp Posted: 09/25/2021 00:46:58
Hema Narayanan
And I think you must come to India soon. In fact all of you in this group should plan and we all, as a team can go around places for a few days doing some great photography. &nbsp Posted: 09/25/2021 00:40:00
Randall Gusdorf
What a wonderful time that would be. Hopefully the world opens in a good way to enable that very trip. A fantastic idea to for all of us to meet and take pictures. I put it on my prayer list. &nbsp Posted: 09/25/2021 00:45:20
Hema Narayanan
Prayer list for sure and must-do list :-) &nbsp Posted: 09/25/2021 00:46:51
Randall Gusdorf
---
---
---
Please log in to post a comment