Brent Doornbos
---
June 2021 - Spring ground cover
About the Image(s)
Yes . . . I was spending time on the ground again. I am not sure what
has gotten intop me that way this year. But the garden seems to enjoy
being shot from that angle.

Naturally I liked the purples. Was also playing with picking my focus a
bit. I did not do much processing to the image: just the ACR basics
and a curves adjustment layer. I did a slight bit of cropping.

I used my small camera with the "super zoom". So shot at f6.4, 240mm,
ISO 200, 1/100.

---
4 comments posted
---
---
---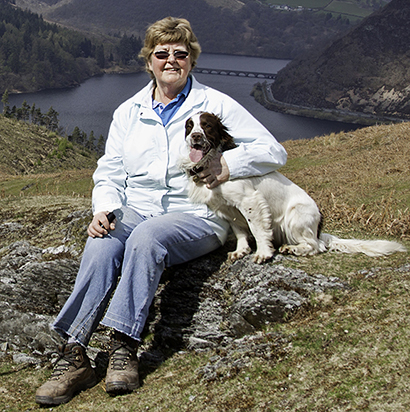 Angela Bonner
A lovely colourful image. I have some of the same flowers in my garden or some very similar and they are very useful to keep the weeds at bay! The main part you focussed on is lovely and sharp but I find the image rather busy. I played around with a crop and also a slight desaturation of the background to try and focus more on the main subject. See what you think? &nbsp
Posted: 06/08/2021 06:57:17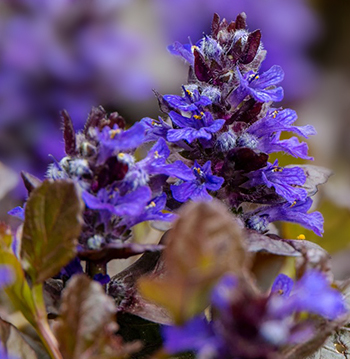 ---
---
---
Randall Gusdorf
Brent, I see what you are going for, and the colors are beautiful. I find the most interesting part of the scene is the upper left where the flower tops are tack sharp, but the rest I find to be a distraction and too busy. I would crop all the rest out, see how it holds up. Would love to see a bug or bee there too! Sometime getting in real tight post-processing I find those bugs. &nbsp Posted: 06/08/2021 09:23:15
---
---
---
Hema Narayanan
I like the medley of shallow and moderate DOFs with parts of it on the left being nicely sharp. Colours against the delicate background is appealing and bit dreamy in flavour &nbsp Posted: 06/08/2021 11:53:09
---
---
---
Cheryl Dubois
I like the colors of this flower. I find the out of focus green leaves to be a distraction. I think I would have tried to move them out of the way to keep the focus on the flower, then the other out of focus flowers don't bother me.
&nbsp Posted: 06/09/2021 06:03:25
---
---
---
Please log in to post a comment