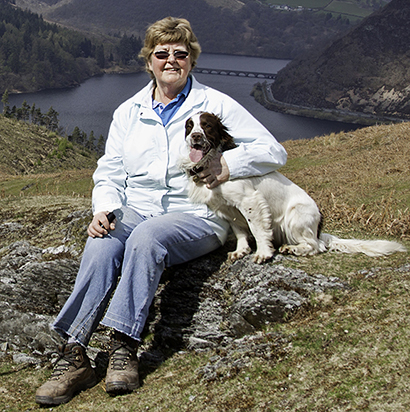 Angela Bonner, QPSA
I was born in Essex, UK but moved to beautiful Mid Wales 28 years ago. In January 2020 I moved to a bungalow just outside Hay on Wye. I have my dog Gemma and we go for long walks each day. Apart from my photography I am an avid reader.
<br />
<br />MY interest in photography mainly started when digital came in though have always owned a camera. I am mostly interested in macro, wildlife and still life photography. I have had quite a lot of acceptances in international salons and recently managed to get a PSA gold medal in one of them.
<br />
<br />I joined Hay on Wye camera club about eightyears ago and am their competition secretary and treasurer which I enjoy doing.
<br />
<br />I have gained the BPE* award and QPSA.