Ed Tepper
---
June 2021 - If The Hat Fits ….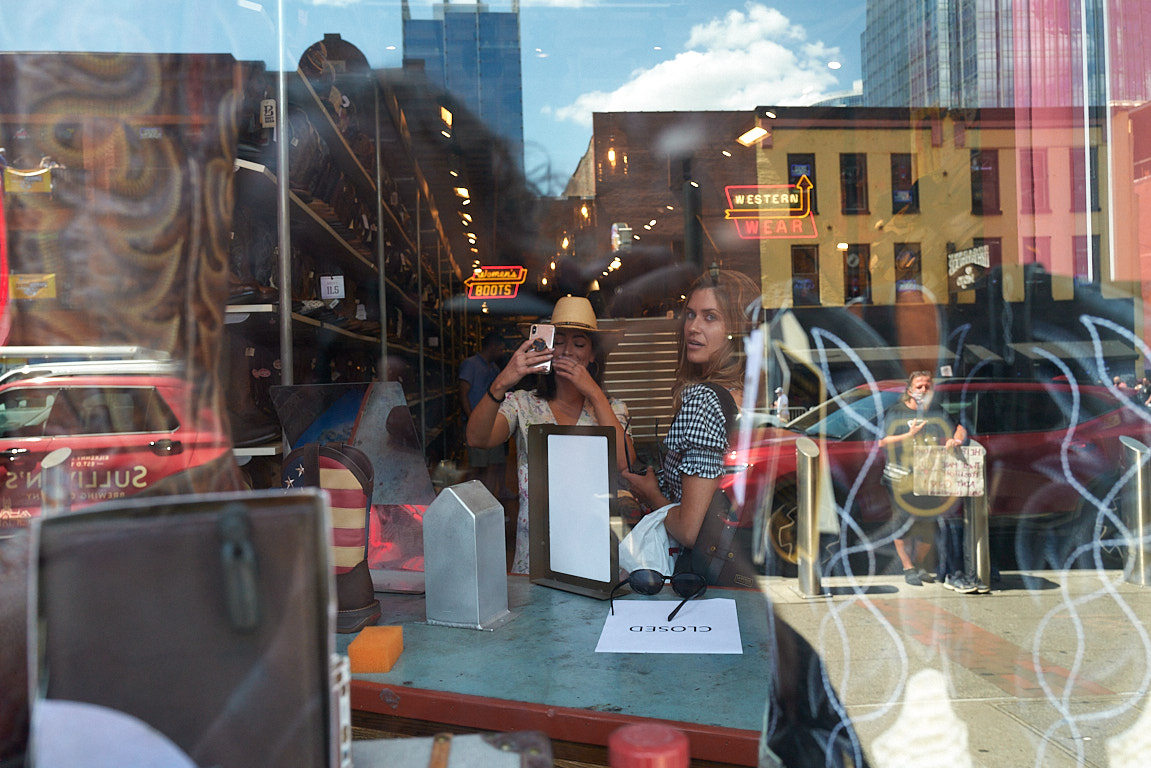 Original
About the Image(s)
Finally got out to Nashville to see the grandkids last week and had a great opportunity to meet up with a friend for a photo walk through the honk-tonk part of town. I spied these two ladies trying on hats at one of the stores on Broadway & couldn't resist the opportunity to hang out and fire off a few shots. I guess the one who's looking at me felt my presence and turned around at just the right moment. I think the expression the face of the lady trying on the hat is priceless. The reflections create a secondary and juxtaposed story. Yeah, sometimes I'd rather be lucky than good.

Leica Q2 with 28mm f1.7 Summilux lens. F5.6, 1/250, ISO 2500. Post processing in Capture One.
---
4 comments posted
---
---
---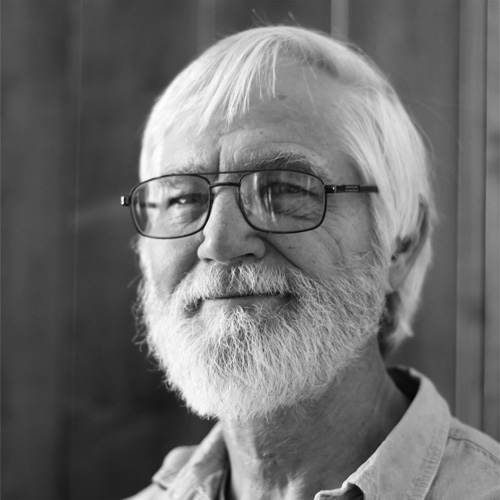 Victor Dallons
For me, this is a complex multilayered image with a lot of depth. There is the woman with the hat in the western goods store taking a selfie or using her phone as mirror. (Do people do that?) The woman next to her looking out the window, either the other woman's companion or a sales clerk; upon closer inspection I see that she is carrying a bag, so probably a shopper. Then there is the man in the window reflection standing next to his shoes and holding a sign we can't read but looks like a rant. Lots of ambiguity for this viewer in this image, and I think that is what makes it work. I don't perceive a relationship between the women and the sign holder, other than the sign holder is a counterpoint to the shoppers.

The neon signs in the store and the reflections of street lights in the window contrasting with the dark entire of the store work nicely together, the contrast pulling my attention in that directions. Cropping of the left and top brought me right in to your main subjects.

For me, the brightness of the pavement on the lower right unbalances the image and draws my attention away for your main elements, I would try darkening that and other large bright areas a bit. I think a tighter crop on the bottom and right would eliminate that distracting white bell shaped area on the bottom right of the image. Cropping on the right in my opinion would add to the tension of the counterpoint of the man holding the sign. However, that sponge on the left of the table would have to be desaturated some to avoid it becoming a distraction.

For me, an intriguing image. &nbsp Posted: 06/04/2021 16:36:18
Ed Tepper
Thanks, Victor. You're right about the crop and the sponge. I cropped up from the right a little and slightly desaturated the sponge, which eliminated both distractions.

Thanks again. &nbsp Posted: 06/04/2021 16:50:21
---
---
---
Mo Connelly
This is a really interesting image and is well seen and beautifully taken. For me I find it a little too full of action with the women in the window and all the reflections competing with each other for my attention. I agree with Vic about the pavement and the sponge. &nbsp Posted: 06/06/2021 08:15:35
---
---
---
Bill Foy
I see what your title implies and, if you were able to isolate that portion of the image, I think you'd have a good street image. However, there's so much competing with the women and the hat that it's very difficult to concentrate on them. &nbsp Posted: 06/06/2021 11:06:26
---
---
---
Please log in to post a comment