Gerard Blair
---
November 2023 - Non-conformist
Original
About the Image(s)
I see this as mostly a collection of horizontal and vertical lines There is a picture there too - but it is a small feature, intended to serve as a contrast to the starkness of the rest The "hue" is significantly altered from the original aiming at a more modern palette/palate

Please let me know what you think of this as a piece of "art"

f/8.0 1/160 ISO500

Canon EOS 6D Mark II - TAMRON SP 45mm F/1.8 Di VC USD

Silver Effex to heighten contrast - merged with color layer in photoshop and then hue adjustment layer added.
---
This round's discussion is now closed!
9 comments posted
---
---
---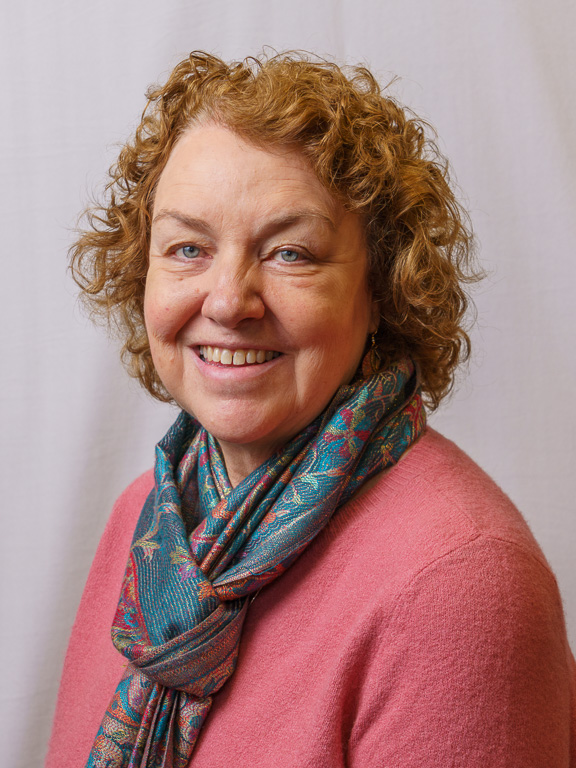 Lauren Heerschap
Yep. Non conformist and abstract with a very nice purple hue. I like the lines and shapes, your eye has caught the strength of the frames...rectangles and the fun cartoon image. &nbsp Posted: 11/05/2023 17:59:54
---
---
---
Karl Leck
Hi Gerard, I may not be very fashion conscious since both color versions are satisfying to me. The key is the color contrast with the small tile. We might say this is a fine art piece because it may not fit well in another category. The asymmetry creates tension.
I'd like to offer a less extreme triangular composition made by moving the colorful tile and cropping a bit on top and bottom. Karl &nbsp
Posted: 11/12/2023 10:37:01
Gerard Blair
I love the sentiment : it has to be art because it can't be anything else ... :-) &nbsp Posted: 11/12/2023 11:08:20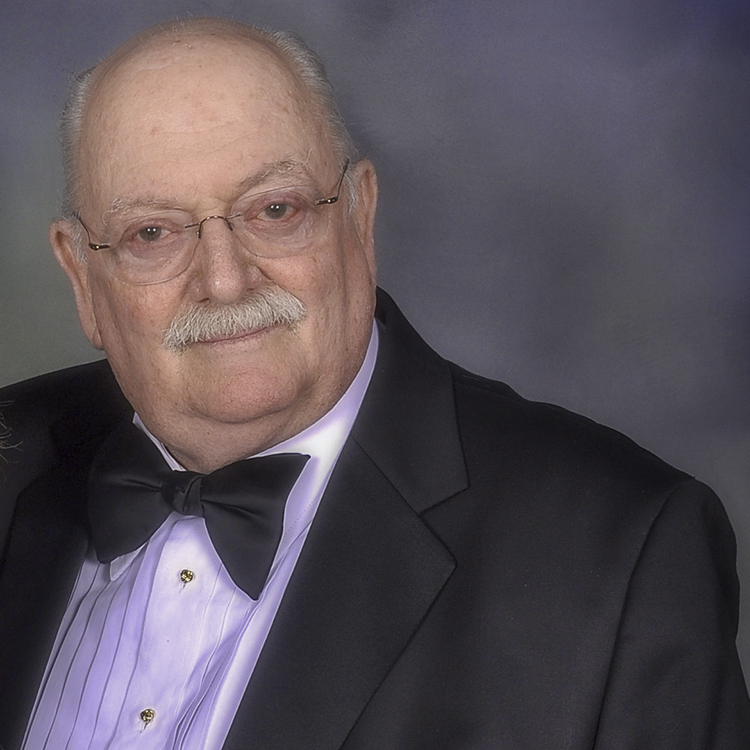 Peter Newman
To me, the crop and moving the small picture, makes the image look a bit cramped and off balance. &nbsp Posted: 11/13/2023 13:16:41
---
---
---
Mariann Moberg
Nicely seen!
The lines and dimensions keep your eye in the image. Well done, and I like the new color. It brings a sense of quiet mood the image &nbsp Posted: 11/12/2023 10:57:35
---
---
---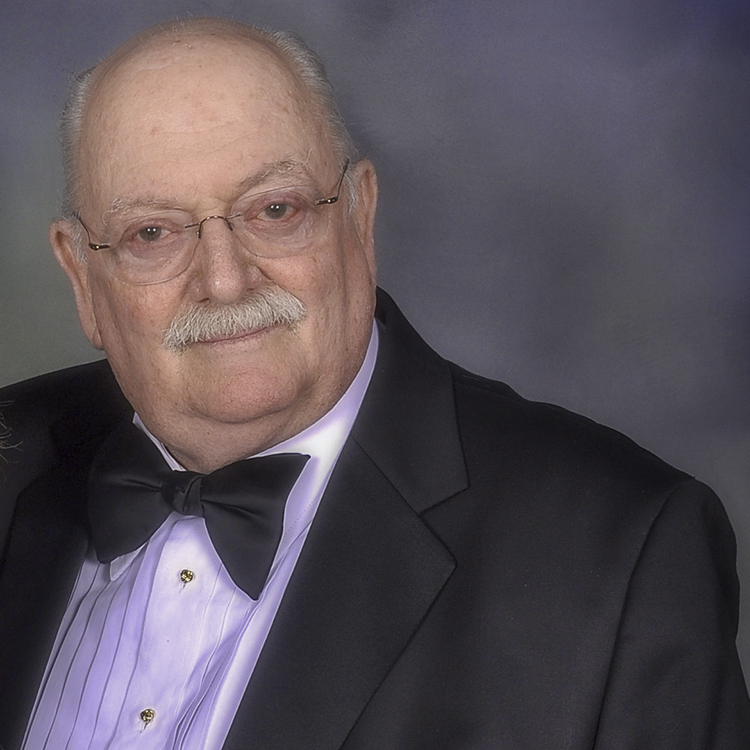 Peter Newman
Nice seeing. Your tonal changes tell us how you interpreted what you saw. &nbsp Posted: 11/13/2023 13:07:27
---
---
---
Freddie Kelvin
I must profess a preference for Gerard's rendering. It's partly because I'm partial to the color purple, and partly because Gerard's interpretation is more minimalistic! &nbsp Posted: 11/14/2023 20:09:38
---
---
---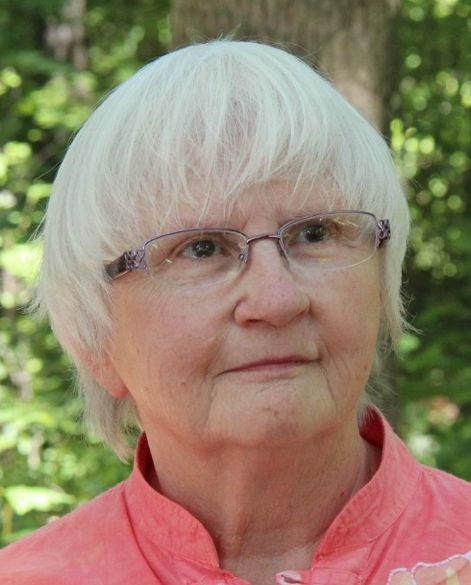 Judith Lesnaw
In this image you have created a subject by isolating a fascinating area of a wall. Few passers-by would see this composition. Looking at the image I wonder what and where this wall is. The asymmetry and negative space catch my eye, and as I study it I wonder what the three elements of the composition are, and what the significance of the tiny painting is. In my view these features put this image in the Fine Art category. I prefer the original version as it holds the greater mystery, and because the colors in the tiny painting are more pleasing. Where indeed did you see this wall and what is its story? &nbsp Posted: 11/17/2023 09:39:33
---
---
---
Gerard Blair
I'm late this month in responding - so in case anyone returns and reads this: thank you all for your comments and ideas.
I actually spent a lot of time with this image in the past few weeks influenced by a book on "modern art" (where modern is the 1910s-20s). For your amusement, this is my current version &nbsp
Posted: 11/20/2023 10:12:18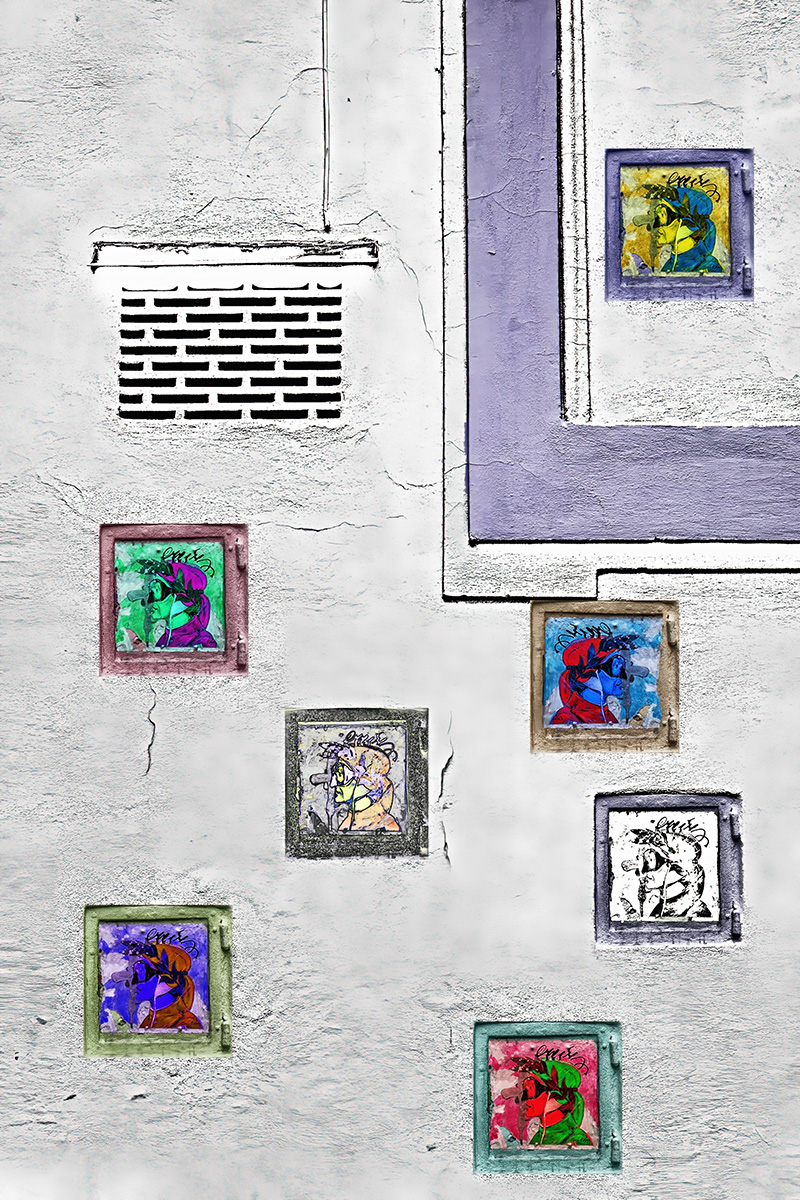 ---
---
---