Lynne Hollingsworth
---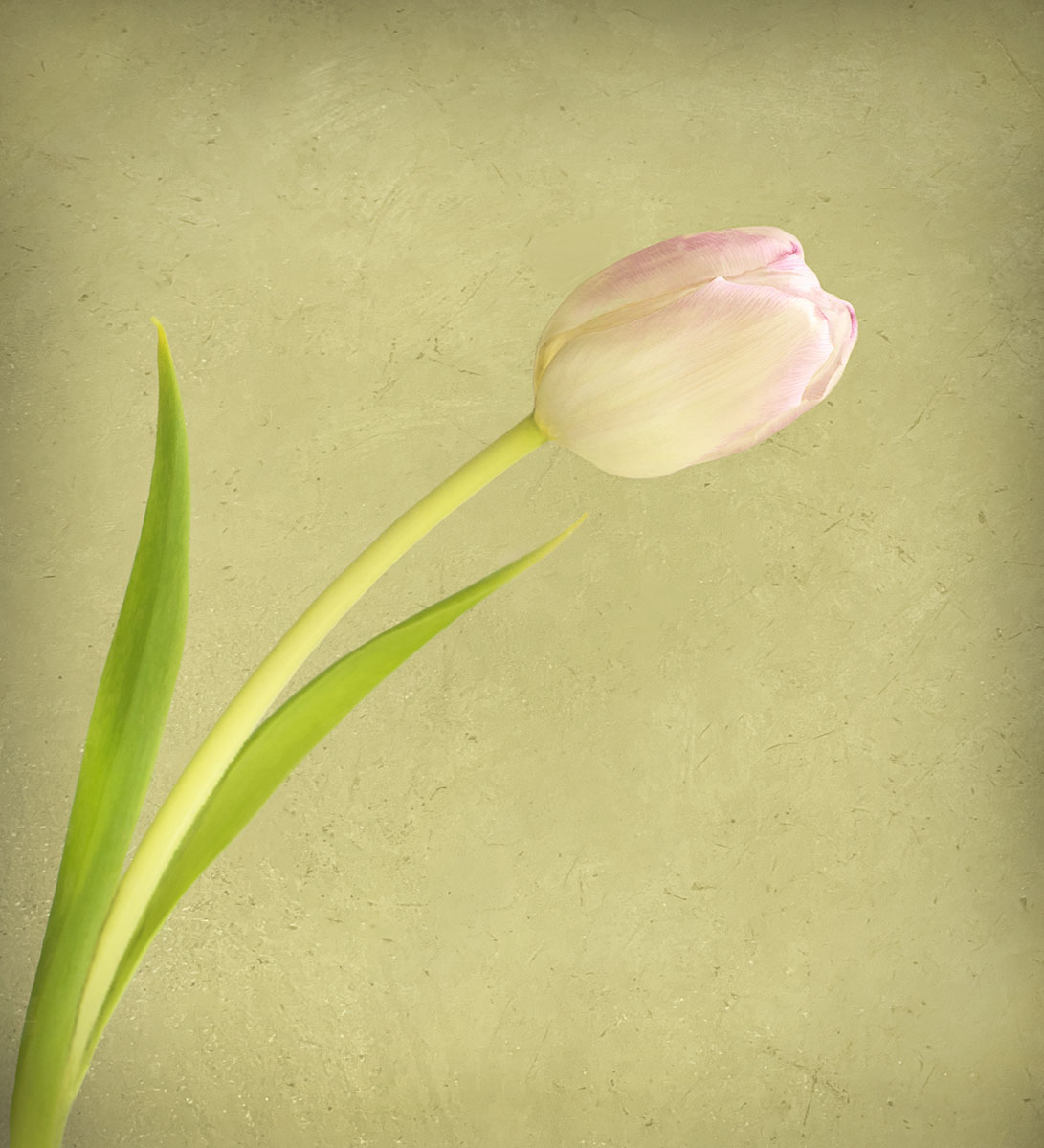 June 2022 - Tulip in Pink
About the Image(s)
While at the grocery store I saw tulips for sale and couldn't resist buying them. While all the tulips were lovely, the soft pink blush of color was what compelled me to photograph this particular tulip. My kitchen window has an eastern exposure so the morning light can be amazing. I used a white backdrop, and took the shot in natural light, with a light texture overlay applied in post processing. The texture used was one I created from taking an image of concrete and then coloring it to the hue I wanted.
---
10 comments posted
---
---
---
Karl Leck
Hi Lynne, This is a beautiful flower image and a great still life composition example. Everything works - the soft colors, mild texture, and lilting composition. You have done this tulip very proud at the peak of its life cycle. Karl &nbsp Posted: 06/05/2022 13:49:54
Lynne Hollingsworth
Thanks Karl &nbsp Posted: 06/10/2022 20:04:07
---
---
---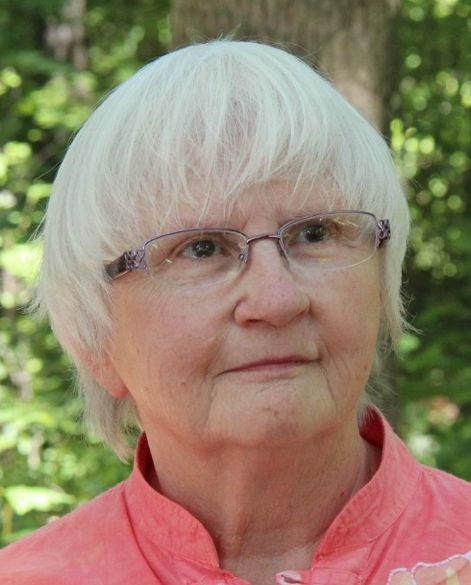 Judith Lesnaw
"Tulip in Pink" is a lovely image reminiscent of the 17C paintings of Judith Leyster and Rachel Ruysch. The background is perfect; it enhances the light green hues that appear in the stem, leaves, and petals, and complements the delicate pink of the flower. The diagonal bow of the stem and slight flair of the leaves are excellent compositional elements. This happy and peaceful image will enhance any internal environment. &nbsp Posted: 06/10/2022 19:16:29
Lynne Hollingsworth
Thank you for your kind words.
&nbsp Posted: 06/10/2022 19:59:56
---
---
---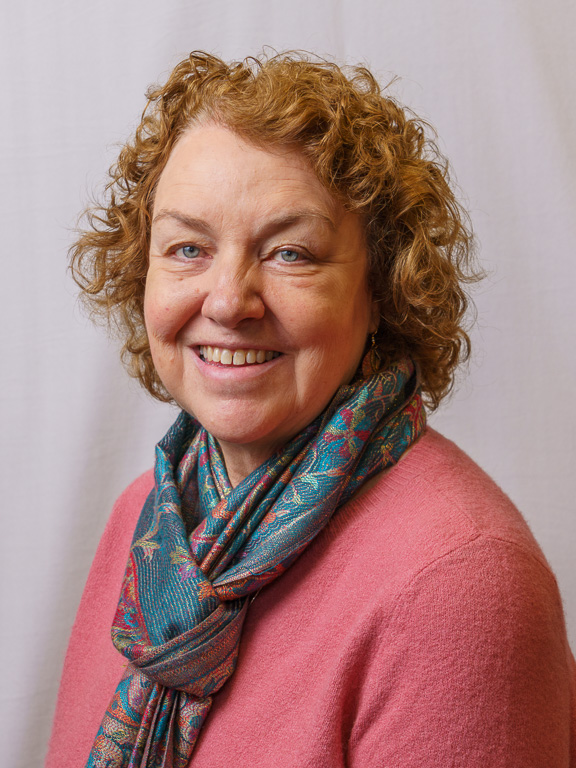 Lauren Heerschap
This is a beautiful, soft impressionistic image of a tulip. I love the fact you created your own texture, and nailed the colors that would make the tulip glow. &nbsp Posted: 06/10/2022 19:20:30
Lynne Hollingsworth
Thanks Lauren. I find creating my own texture allows more flexibility in getting just the right color and saturation. &nbsp Posted: 06/10/2022 20:11:24
---
---
---
Gerard Blair
Lauren, for me the beauty lies in what I assume is the carefully-crafted simplicity of the image especially in the curve of the stem falling off-center in the more rigid triangle of the leaves.
Your selected "hue" lends a softness and I think nicely achieves a painterly impression - I think I would have gone a different direction and tried for the complementary color of the leaves (which are a large part of the subject) - with the pink landing half way on between. Perhaps too assertive? &nbsp
Posted: 06/11/2022 11:07:57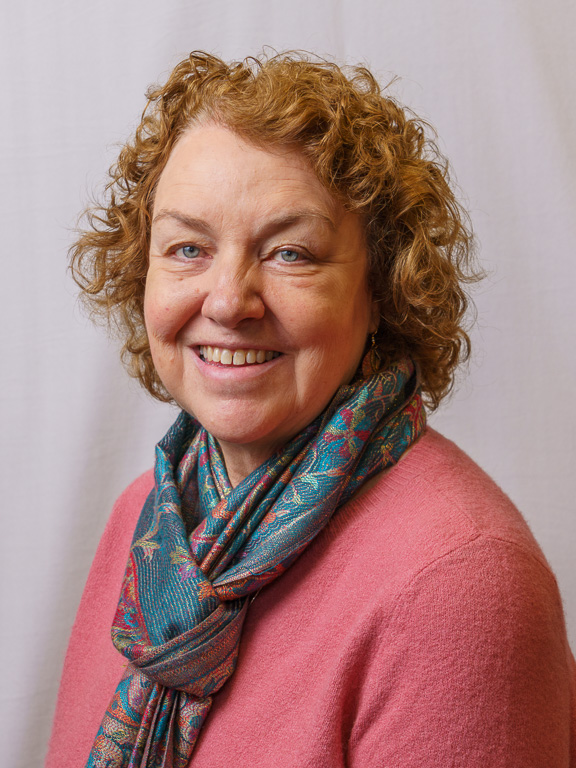 Lauren Heerschap
Gerard, Yep, that is too assertive for me - and a completely different image when you add a bold purple. I would think the intent was softness and bringing out the lighter tones of pink in the tulip. I like her background. &nbsp Posted: 06/11/2022 11:12:10
Lynne Hollingsworth
My intent was to create a gentle and calming image. Changing the background to purple is definitely assertive and wouldn't be my direction. When I shoot flowers, I try to keep the background simple so the beauty of the bloom is the only focus. That said, it isn't always easy to find a flower that will hold its own. &nbsp Posted: 06/11/2022 19:54:31
---
---
---
Freddie Kelvin
I agree with retaining the image's softness, which creates a wonderfully gentle mood. A really beautiful image! &nbsp Posted: 06/19/2022 02:07:56
---
---
---
Please log in to post a comment