Jason Kravitz
---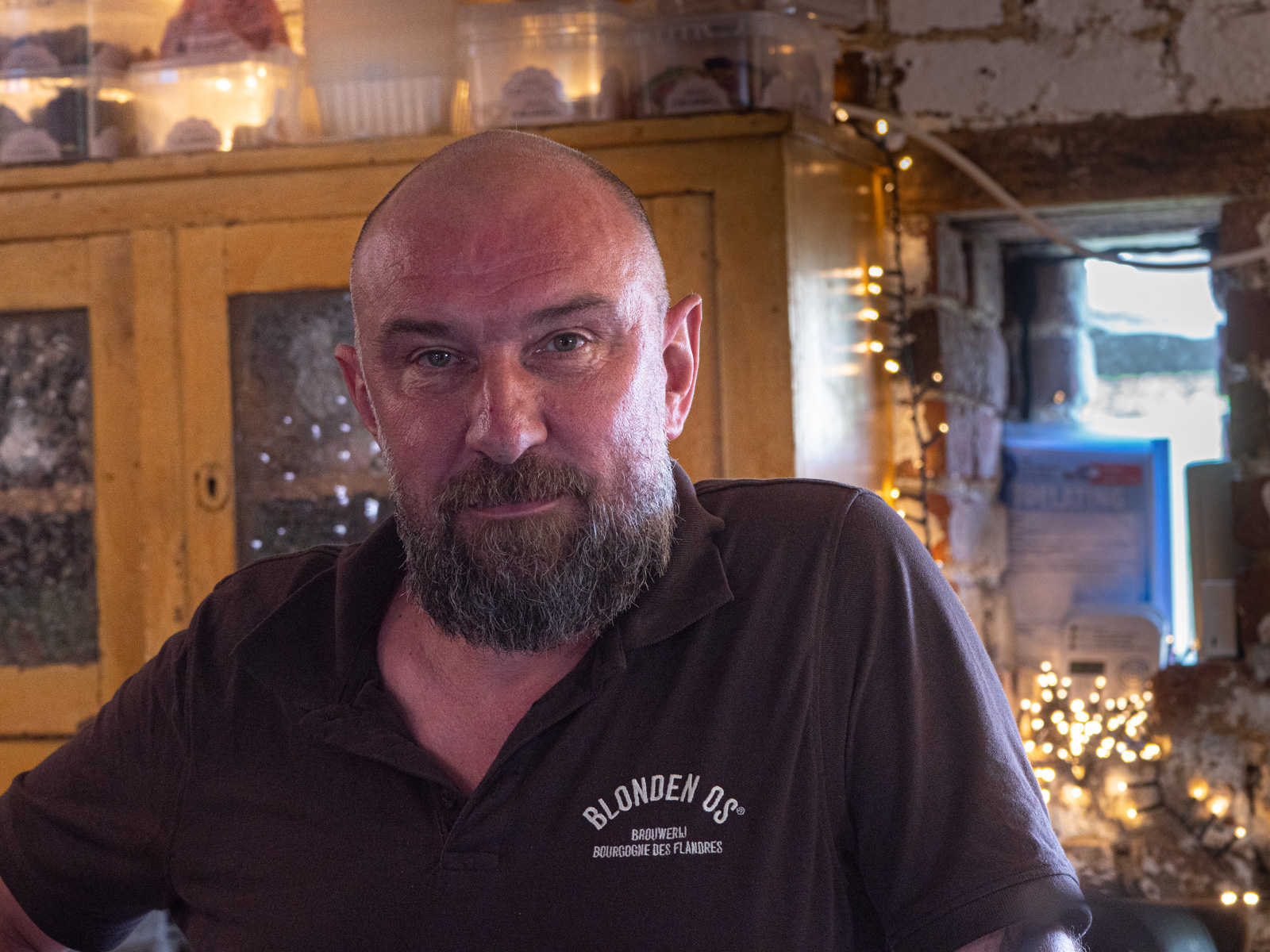 June 2022 - The Brewer
Original
About the Image(s)
EXIF: Panasonic DC-G9 1/60 second F/4.5 ISO 800 118 mm

Description:
I was at a pub in a small Belgian village and asked the bartender / brewer if I could get a quick portrait before I left. I liked the lights and background of the bar and he seemed like a charismatic guy. I didn't really have time to set my camera or prep the shot and this was what I got. You can see the original and my quick edits. Curious how you all might approach this image.


---
This round's discussion is now closed!
11 comments posted
---
---
---
Mitch Ross
Hi Jason, Interesting shot. I'm glad you indicated where this was taken - I'm not getting clues from the photo as to the context, and wouldn't have put it together without your caption. I like the expression on his face, think it would have been great to have something in the background that conveyed the location - not sure if there was something to his left or right (brewing vats, glasses, etc) that would have been included if he was shot from a different angle? There's something blue in the window that I can't read, perhaps that is something of that nature. Might consider straightening this a little clockwise, as well. Interseted to see what others would do with it... Thanks! &nbsp Posted: 06/01/2022 09:53:59
Jason Kravitz
Thanks Mitch. He is a barkeep in a pub, but his shirt mentions a brewery hence my title. But see now it is in Dutch and not so obvious without other environmental clues :)

I think that blue card is some sort of certificate for the bar's operation but agree about toning it down.

I only got one quick photo with a slightly shy, "can I take your portrait" (which is better than when I used to think about it but not ask). Next time when doing a spontaneous portrait like this, I'll aim to take a few pics vs just one. &nbsp Posted: 06/15/2022 05:50:51
---
---
---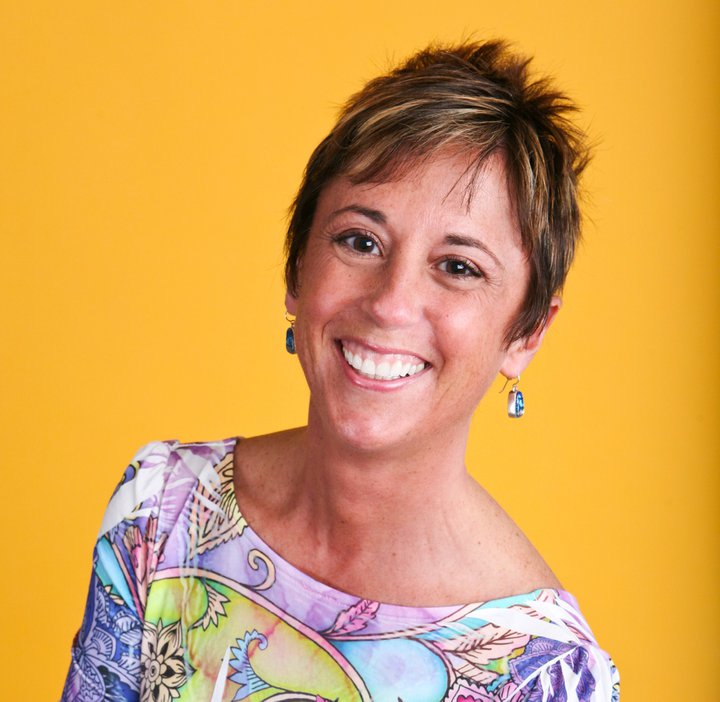 Brenda Fishbaugh
Jeez, once again, I had the same thoughts as Mitch! I love his face, but I would think you were in to close if it was a family member or friend. So if we identify him as a bartender/owner, it will work really well. And just a bit of straightening will perfect it. &nbsp Posted: 06/04/2022 20:55:15
Jason Kravitz
Thanks Brenda. I really like the environment of the bar and was hoping to catch some of that in my background along with the bartender.

It was not a very large space and I had a 100-400 (full frame equiv) lens on which is part of the "intimate" feel!

As I wrote to Mitch, I have historically been shy to ask people about taking their photo but am now working up to doing it more. In this case it was a quick ask and snap, but perhaps next time will try to get a few photos and chat a bit before walking off. &nbsp Posted: 06/15/2022 05:53:39
---
---
---
Terry Walters
Hi Jason
Mitch is on fire again this month. I straightened the vertical on the cupboard and cropped out some background, and as Mitch said he was trying to read the item in the window, it meant it was a distraction from the main subject, the barman.
I darkened down the bright window (very roughly) and then changed all the background to mono to bring the focus forward.
&nbsp
Posted: 06/08/2022 12:49:42
Jason Kravitz
Thanks Terry. I think the straightened background is an improvement. I'm not a big fan of selective color but could go for something a little in between my bright saturated bg and your mono one. &nbsp Posted: 06/15/2022 05:54:36
---
---
---
Jim Hagan
Nice shot. I like Terry's version with the straightened and muted background although I think a little color in the background is needed - perhaps a blend of mono and color layers. &nbsp Posted: 06/21/2022 20:08:02
Jason Kravitz
thanks Jim. color + mono blend seems a good choice &nbsp Posted: 06/24/2022 03:56:55
---
---
---
Helen Warnod
What an interesting character Jason! The subject's eyes really capture the viewer's attention!
I do agree with Terry's crop, and I also would prefer to see those rich warm colours in the background. &nbsp Posted: 06/23/2022 02:20:30
Jason Kravitz
thanks Helen! &nbsp Posted: 06/24/2022 03:57:15
---
---
---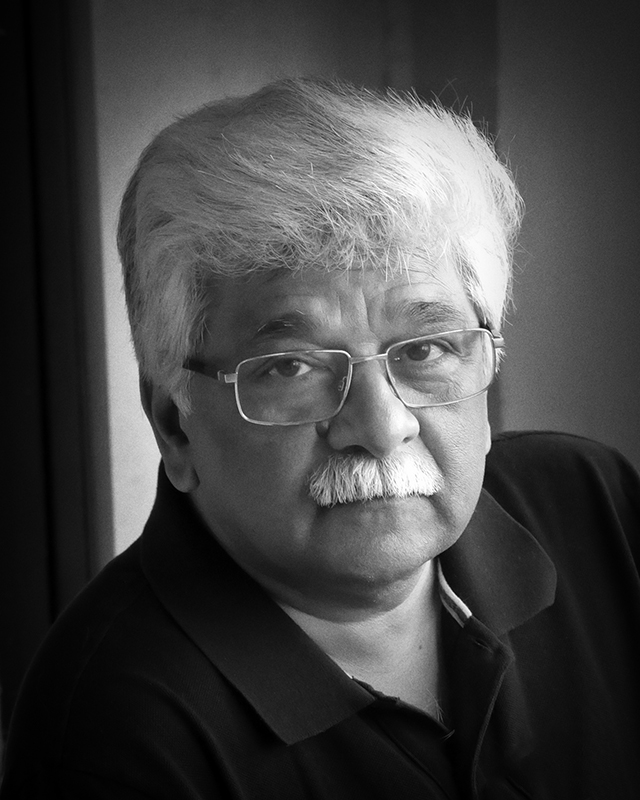 Sunil Mehta
Portrait well captured.
liked it. &nbsp Posted: 06/24/2022 21:20:07
---
---
---