Jason Kravitz
---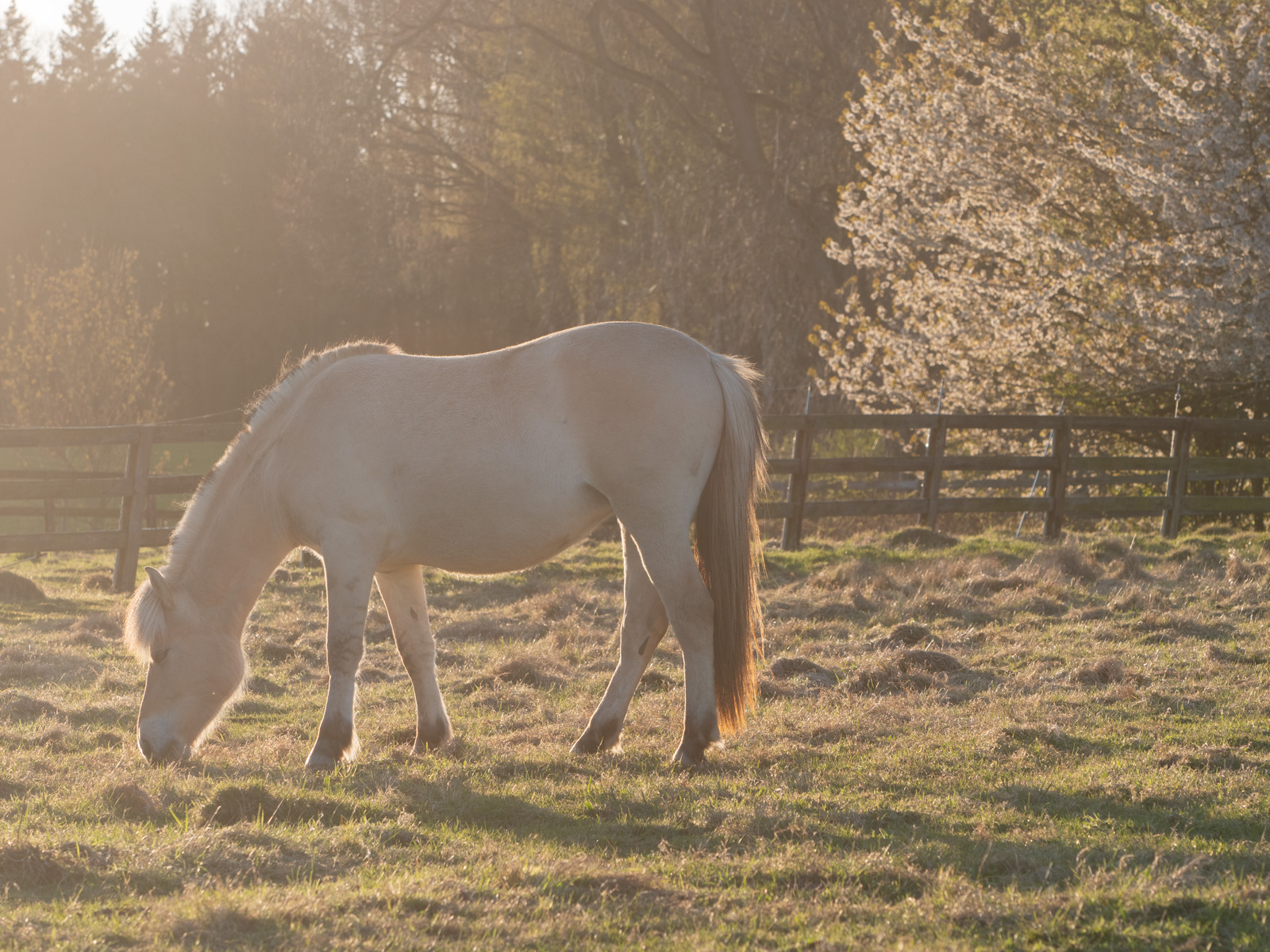 May 2022 - Evening Graze
About the Image(s)

EXIF: Panasonic DC-G9 1/320 second F/6.3 ISO200 192mm

Description:
This horse and his friend were out grazing in the pretty evening light. I was going for backlight with this one hence the more atmospheric look. I liked that blossoming tree in the back. I wished they did something a little more interesting in that light but this is what I got.
---
10 comments posted
---
---
---
Mitch Ross
Thanks Jason, I really like the way the light is coming in behind the horse around the edges, and also like the tree in the background. Wish the horse was facing the other way (never is, right?). The way the horse is pointing off to the left edge with the extra space behind him makes it feel a little off balance to me. Don't see an "as shot" - was this cropped, and is there perhaps a bit more to add in front of the horse?

If not, much as I like the tree I might crop closer to the horse and let it be the focus of the picture... The "atmospheric" blur that you have with the background light on the subject make for a very nice image I think... &nbsp Posted: 05/01/2022 15:27:40
Jason Kravitz
thanks Mitch. The crop in this one was as shot as I was trying to get the horse and blooming tree in one image, but I did take a few others using a wider angle where there is more room on the sides. &nbsp Posted: 05/15/2022 07:52:53
---
---
---
Terry Walters
Very peaceful image Jason, and the misty conditions are fundamental to that effect, however I would have liked more rimlight to accentuate the horse. I tried a bit of Dehaze on the background and Vibrance on the hair.
Mitch has already covered the horse facing direction and a simple flip doesn't achieve much as the lovely tree behind is important for the overall softness. &nbsp
Posted: 05/03/2022 09:54:10
Jason Kravitz
Thanks Terry. I was waiting for the damn horse to turn a different way for 10 or 15 minutes but I see you've figured out a way to get him moving much quicker :)

I like him facing in towards the tree. The dehaze gives it a much different look as well. &nbsp Posted: 05/15/2022 07:54:39
---
---
---
Jim Hagan
Your image does have the atmospheric look that you wanted. But to me the large tree is distracting from the image of the horse so in my alternative view I cropped out much of the tree and darkened the remaining portion. And I cropped much of the height (perhaps too much). And, I increased the overall contrast. I would have liked to have a little more space in front of the horse. &nbsp
Posted: 05/06/2022 13:35:40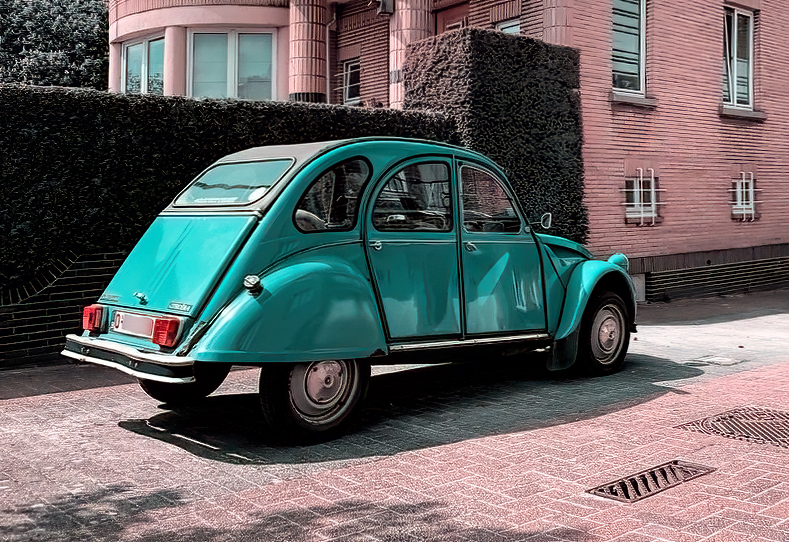 Jason Kravitz
Funny I was seeing the tree as the main event and the horse as a nice set piece but you saw it the opposite way. Thanks Jim. &nbsp Posted: 05/15/2022 07:55:54
---
---
---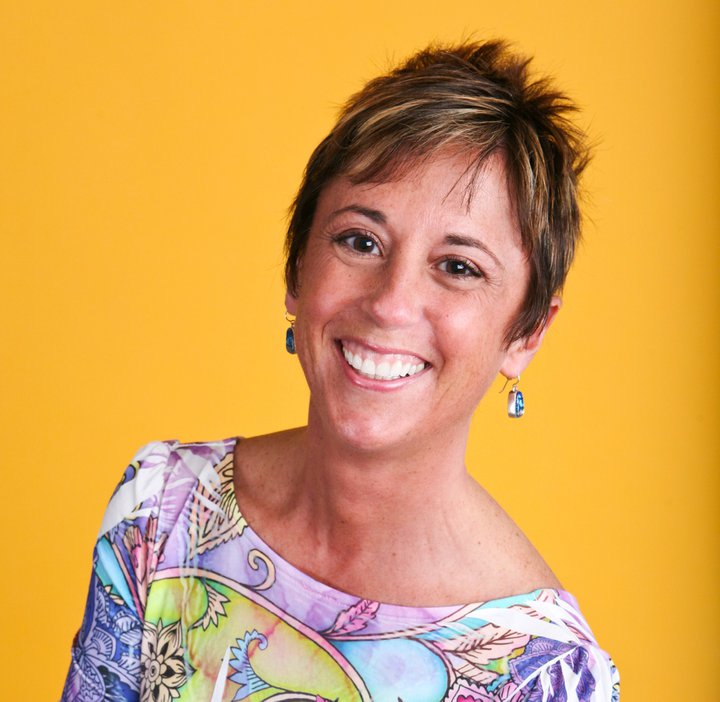 Brenda Fishbaugh
Jason, I really love the mood. I had a gray horse like this as a child, and we often had light like this with pollen in the air.

I think I like Terry's flip, as it gives the horse a lot of room and it brings us to the flowering tree.

Very sweet image and the backlight is a nice treat. &nbsp Posted: 05/08/2022 19:37:32
Jason Kravitz
Thanks Brenda &nbsp Posted: 05/15/2022 07:56:22
---
---
---
Helen Warnod
Great comments here.
Jason, like you, I have so many photographs that would have been fabulous if I had stepped a few steps left or right.
Our eye desires the space in front of the subject.
If you had stepped a few paces to the left, you would have had the horse and the blossom tree as well.
The light is gorgeous. Jim has accentuated the colour and light, although, I am unsure of what effect you desired.
I prefer the feel of Terry's flip. As we write from left to right, I generalise to say that we prefer to see a head pointing right rather than left.
Despite all, it is a beautiful calming image. &nbsp Posted: 05/17/2022 06:11:24
Jason Kravitz
Thanks Helen. It can be a fine line between an epic photo and one that just misses the mark. &nbsp Posted: 05/22/2022 09:03:18
---
---
---
Please log in to post a comment