Helen Warnod
---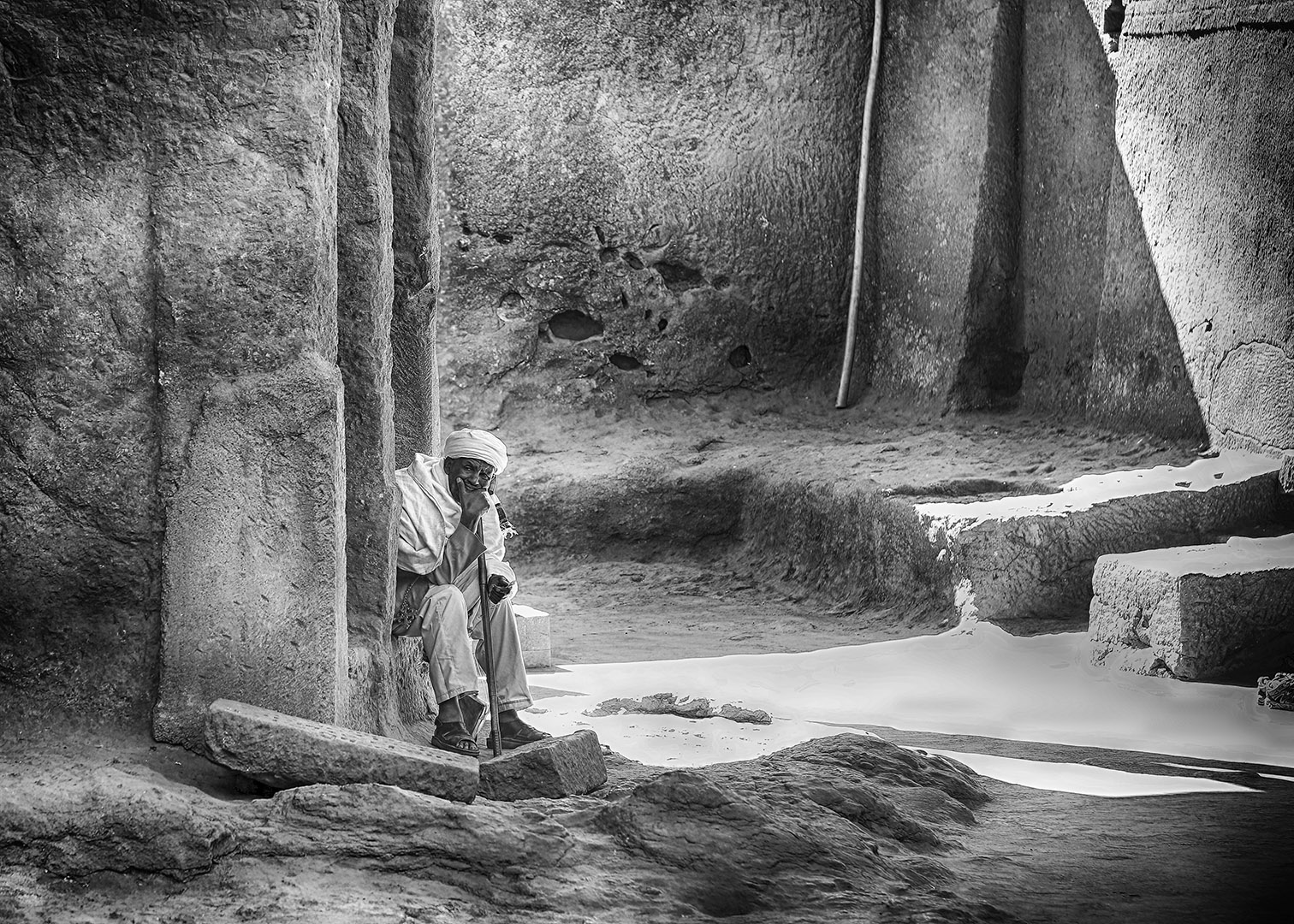 January 2022 - Resting in Lalibela
Original
About the Image(s)
Gear: Canon 5D Mark III, Lens: Canon 400mm

Settings: Manual, f/4.1, 1/80sec, ISO-400

Taken: 30 October 2017

This photograph was taken at the base of one of the many monolithic churches carved from solid rock in Lalibela, Ethiopia. These churches remain important places of worship.

I intended cropping in to feature the seated figure but struggled with the bright light areas near the figure. I almost gave up on it, and used Topaz DeNoise, then NIK Silver Efex Pro 2. I do not recall which setting I selected. I was surprised and pleased with the result and ended up including much more of the surrounding than I originally intended.

My question is, how could I achieve this effect, without using NIK?

I'd be grateful for any clues.
---
7 comments posted
---
---
---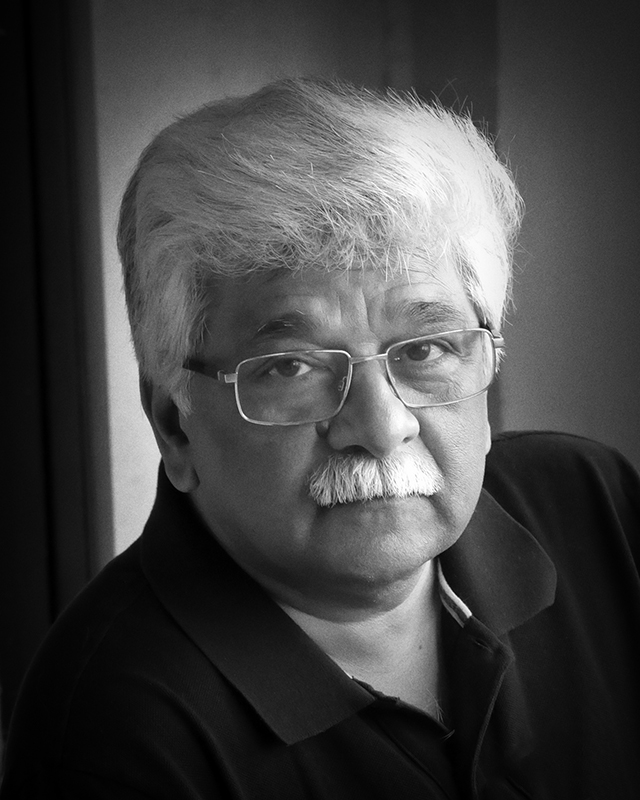 Sunil Mehta
I like this type of travel photography, very well captured, BW looks good, but
original color looks better, this image is good the way it was captured. If processed properly the burned-out highlight on ground won't bother much.
(In a situation like this I always under expose and shoot in RAW,
Once a highlight is blown out, it's unrecoverable - whereas the shadows will always have an element of recoverability.)
&nbsp Posted: 01/02/2022 22:15:42
---
---
---
Terry Walters
Super image Helen, and a good choice of crop to remove the sign and some of the foreground. The figure really gives this a sense of scale.

I'm with Sunil and prefer the colour version as it tells more of a story about where it is. If you want to go Mono then I would add more contrast to make it punchy.

Also as Sunil says, if you shot this in Raw you can bring it in at a different exposure level (ie reduce the light area) and use a mask to bring the 2 images together.

&nbsp Posted: 01/07/2022 13:36:00
---
---
---
Mitch Ross
Hi Helen, I love this image... Personally, I like the decision to go B&W. Toyed with cropping tighter as well, but like your decision to keep more of the surrounding environment. One of our favorites restaurants here for many years was a 'Cafe Lalibela'... First photo I've seen from there. Adding to my travel wishlist :) &nbsp Posted: 01/08/2022 10:21:04
---
---
---
Jim Hagan
I think this is a wonderful image except for the overexposed areas. I like to bracket my exposures so if I have an area that is over exposed I can use part of the underexposed image to make a correction. But, if you have just one image perhaps you can correct the overexposed areas by cloning in some of the other areas of the image which I did in my revision. I like both the color and the mono versions. &nbsp
Posted: 01/11/2022 19:41:48
---
---
---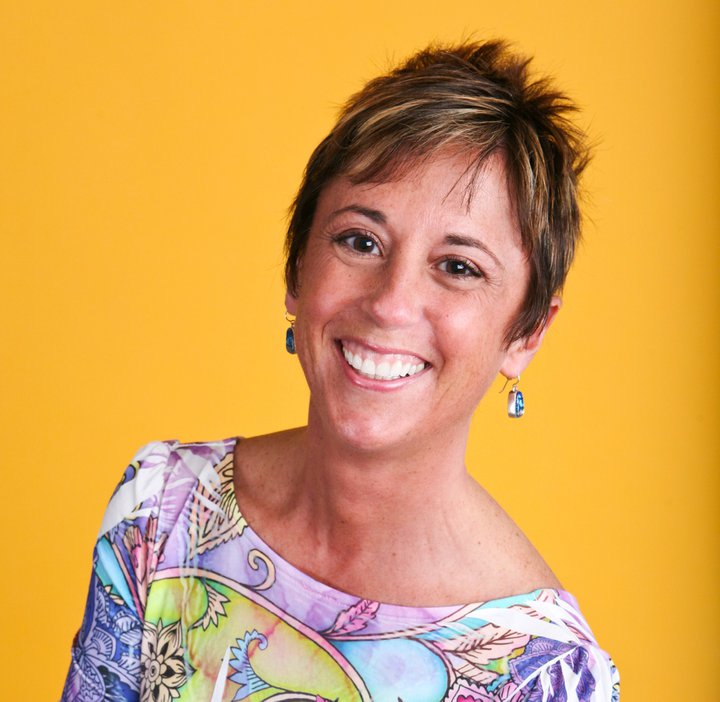 Brenda Fishbaugh
Love the b/w. Great job! I agree taking down the over-exposed areas will be important. This feels like a poster for travel or a winner in Minimalism. It might be my favorite of yours! Very impactful! &nbsp Posted: 01/11/2022 20:12:40
---
---
---
Jason Kravitz
I like this one Helen. The "thinker" pose of your subject adds to the feel and narrative of the image.

I originally didn't give the color much thought as the B&W looks really good to me, but then going back to it after the other comments, I do think color is stronger as a pure travel image maybe even with a slight retro film treatment.

On the B&W, this is still great as a fine art photo or for mono category. I tried to emulate the effect in Lightroom but fell short. It looks like is a lot of sharpening / clarity / texture going on - but also seems like it did some kind of selective dodge/burning as well.

I like Jim's idea to balance out the highlight area, though for a pure travel image, it is part of the scene. &nbsp Posted: 01/14/2022 13:46:39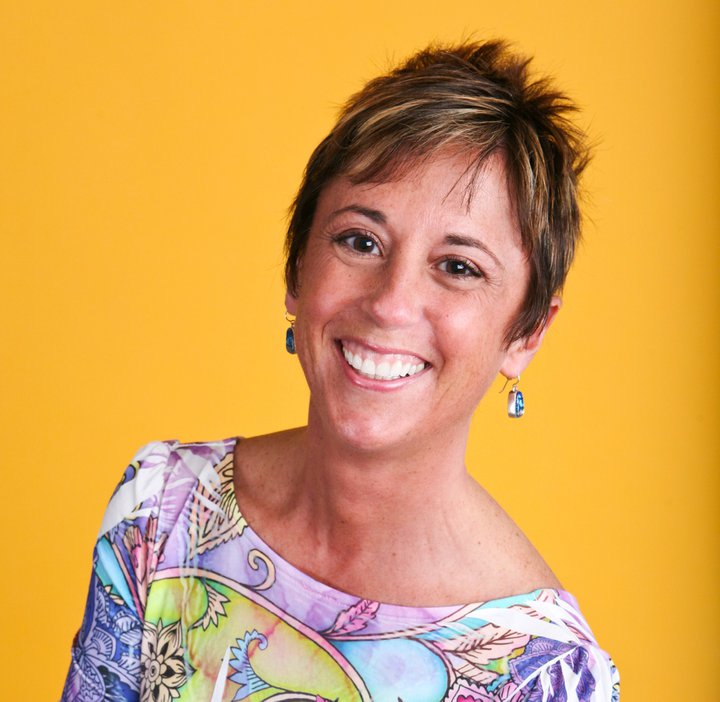 Brenda Fishbaugh
Good points, Jason! &nbsp Posted: 01/20/2022 19:33:21
---
---
---
Please log in to post a comment