Brenda Fishbaugh
---
September 2021 - Water ballet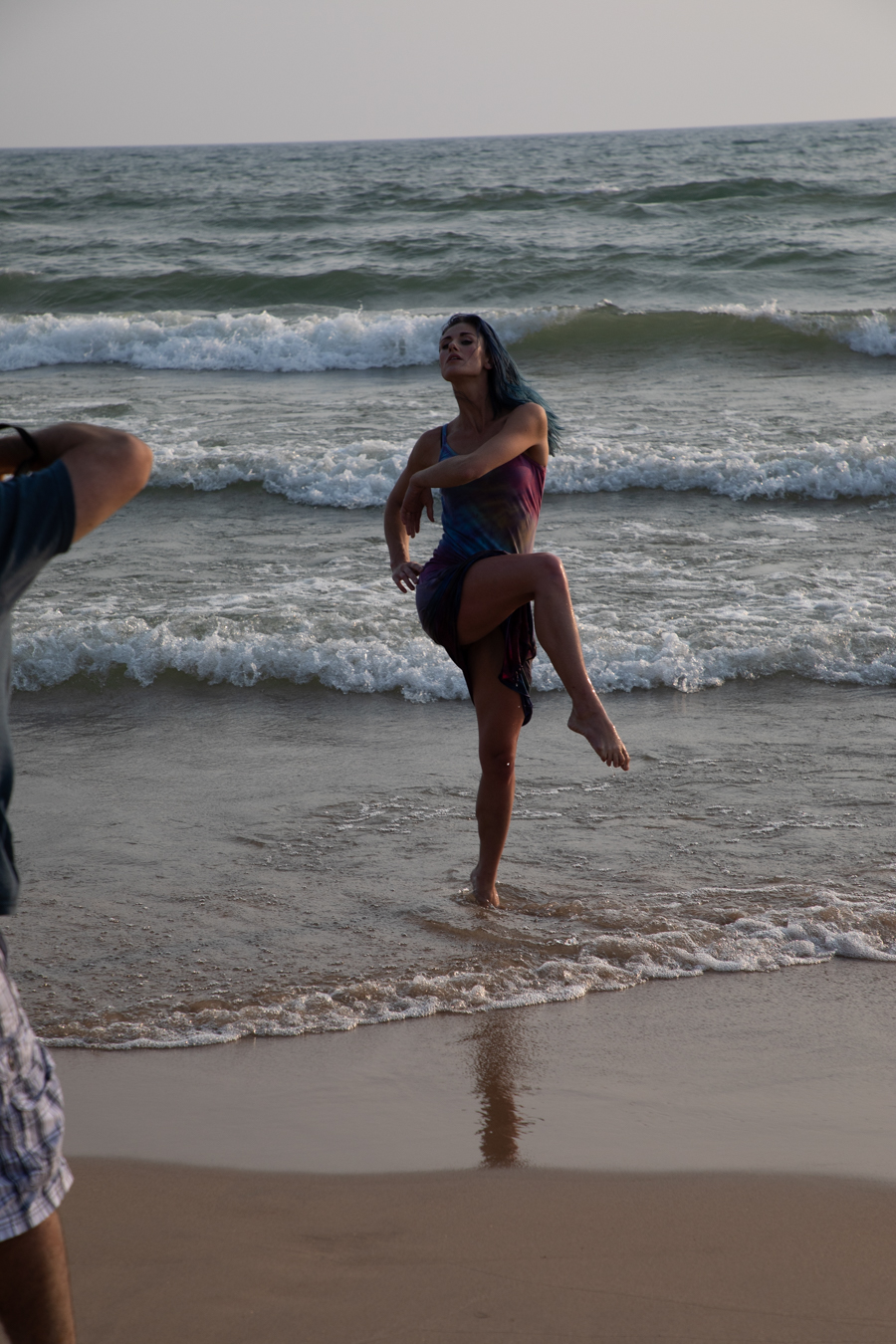 Original
About the Image(s)
I have avoided photographing people, so I took a workshop in Michigan. Not very helpful, but I have to start somewhere.

Canon 5D Mark IV, Canon 28-105mm handheld
ISO 320 91mm focal length f/8 1/800 sec

One of the models was posing in Lake Michigan and lost her balance and fell in. She started jumping and twirling in the water with her soaked hair and tie dye outfit (horrible colors to work with in color).

I decided to try this as monochrome to lose the dress colors, and a bit on the high-key side to show the "lightness" and "sunny-ness" of the sunset. When I went darker, her dark dress blended with the darker wavers.

I used Adobe Portrait in Lightroom as a starting point, and used NIK's newest version of SIlver Efx Pro 3 for the monochrome.

Her thigh was a little big at this angle and her nether regions were showing with the leg lift, so I used Liquify in Photoshop to thin her thigh and then move her dress over her thigh to be a little less porn-like.

Open to any ideas. And would love a title.
---
5 comments posted
---
---
---
Helen Warnod
I really like the treatment of this image Brenda. A really nice ice shot!
I would suggest a crop that would ground your model a little more. Meaning, less underneath the model and a few more waves above? You could also add a little more to the left hand side to balance the shot.
You might also consider a little more blacks to accentuate your the model. (matter of taste) She is just that tiny bit 'grey'. &nbsp Posted: 09/01/2021 07:19:01
---
---
---
Jason Kravitz
When I first saw this image, I thought, "Oooo, that Brenda is enjoying her time in Florida and getting to do some model photography by the warm sea."
Then I saw that this was Lake Michigan and that made me giggle because I'm thinking it is probably not quite as warm and enjoyable for the model!
Still, the sandy beach and waves give a similar effect.
I like her tie-dyed dress. It goes with her funky blue hair and pixie like pose. I tried to do something with the color version and find that cranking up the exposure and adding (or rather sliding slider to the left) dehaze gives it a dreamy high-key kind of look. This is a quick edit but you could probably do more or even try an Orton Effect for a more creative interpretation.
*edit* I also like that bit of reflection at the bottom and tried to work that into the composition &nbsp
Posted: 09/01/2021 16:48:12
---
---
---
Mitch Ross
Great shot Brenda. Personally, I like the monochrome approach. Have never used liquify (another item for me to go and explore!). No specific suggestions other than maybe to alter the crop over to the left a little (more space on left, less on right). The model's looking off to that side, and it seems to throw the balance a little, though she's centered in the image. Great work :) &nbsp Posted: 09/01/2021 22:06:52
---
---
---
Terry Walters
Lets start with this is an excellent image that has real potential as there is a story behind it.
I'm with Helen that it could be grounded better but with a bit more at the bottom (excuse the pun) as per Jason's version. I'm also agree with Jason that the colour image is more powerful then the mono version.
I would never change the shape of a model without her permission, it may affect how her portfolio looks if one image has thinner thighs than all the rest. I also don't feel the original thigh is too big, it shows that some models can be more rounded than twig like.
Looking at the original I can see nothing showing that would not be acceptable in any newspaper/facebook/club competition in the UK, and as I used to shoot a lot of nudes this is pretty tame. Presumably she was wearing underwear, or a costume, so expected her form to be on display, plus using the nearest leg to cross over the other ensures nothing is displayed that wasn't intended.
Taking Mitch's comments about balance that a bit more on the left compared to the right would work better, so this is my attempt using Levels and then Topaz Adjust.
As for title I would avoid the word Ballet as this is more dance than ballet, so how about 'Stepping Out'
&nbsp
Posted: 09/05/2021 10:11:46
---
---
---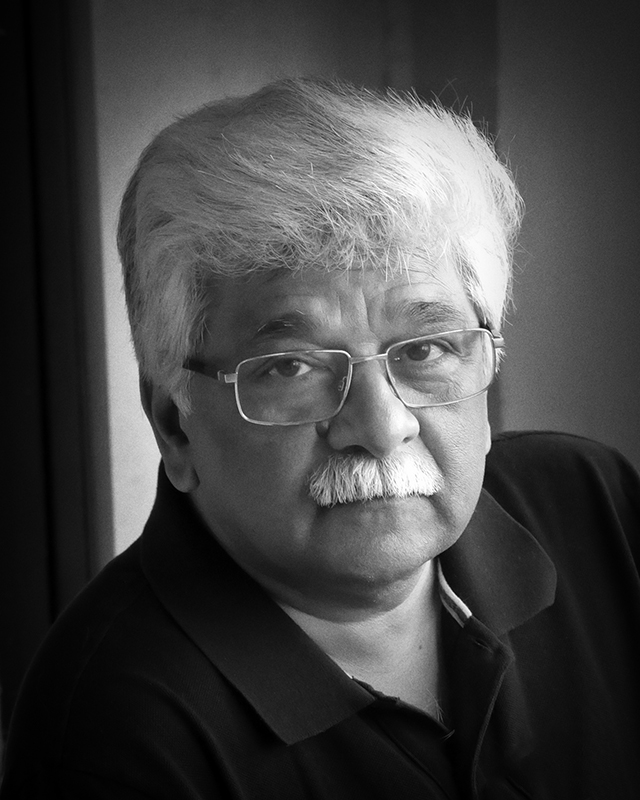 Sunil Mehta
Good picture Brenda,
Liked the post processing, monochrome looks good. &nbsp Posted: 09/05/2021 15:34:20
---
---
---
Please log in to post a comment