Helen Warnod
---
July 2021 - Early Morning Market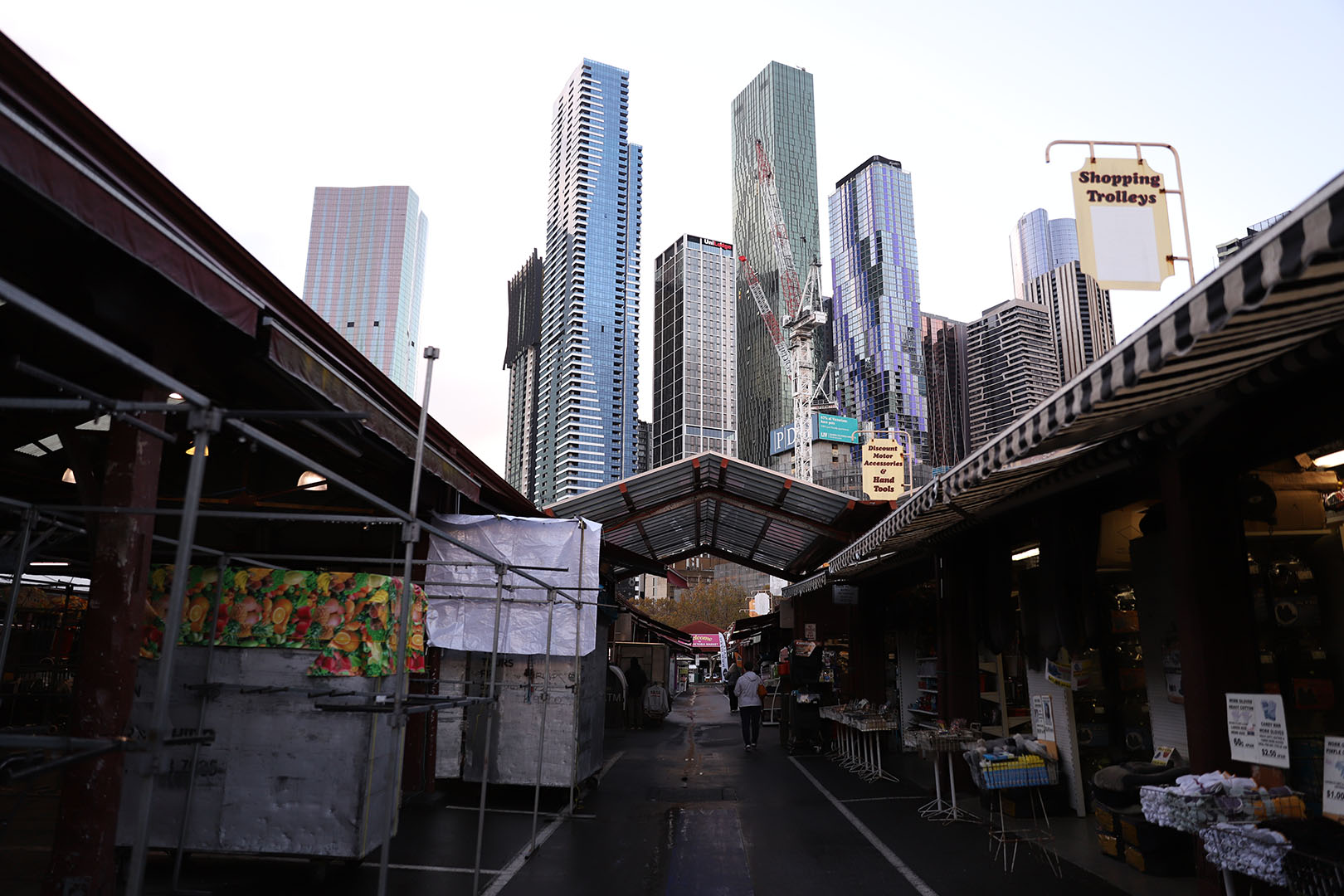 Original
About the Image(s)
Early morning market

Gear: Canon 6D Mark II, 24-70mm 1:2.8

Settings: f/2.8, 1/400, ISO-320, Manual, Centre weighted, Auto White Balance

Taken: 15 May 2021

Early morning trip to the market. Snapped this shot as a starter to see how I should adjust my settings early on a cold morning. It's a fairly underwhelming shot, although I thought I'd have a play with it.

I warped the image a little to straighten the buildings in Photoshop , then I replaced the sky using Luminar (can't recall if it is my sky or not now, so I'll need to change it for competition I guess) . Then I put in some Luminar AI sunrays in. Back in Photoshop, I lightened the image and sharpened, contrast etc etc.

I was really bothered by the large white board on the left of centre, and tried a few things, but nothing seemed to work, so I used the Quick selection tool and selected areas and used Edit, Fill, to dull the board. I made a bit of a hash of it, but, I felt it looked better than before.

If you can suggest how I might have done this more successfully, I'd appreciate your advice.
---
This round's discussion is now closed!
7 comments posted
---
---
---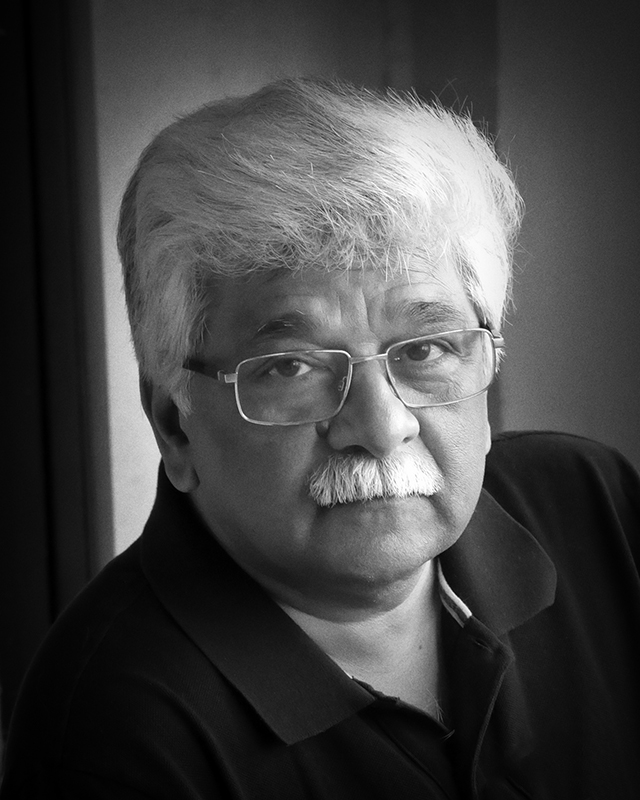 Sunil Mehta
Helen Warnod
Thanks Sunil.
My first attempt at ridding myself of that white board was with the clone stamp tool and I made a complete hash of it.
What setting did you use for the Clone Stamp tool? I think that was my issue. &nbsp Posted: 07/02/2021 22:04:16
---
---
---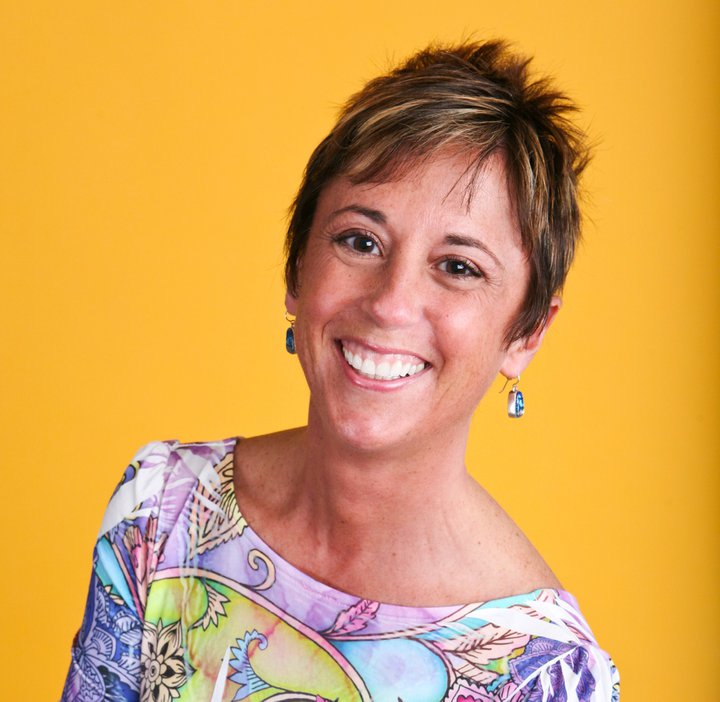 Brenda Fishbaugh
Helen, you are really moving forward with your street photography! I will let Sunil reply on how he set up his clone tool.

For me, I'm a tad confused on your subject. The market stalls are dark, but the signs above are very clear. And I love the skyscrapers and your fixed sky.

You have some great lines with the booth roofs and the the peaked roof center and the buildings rising out so powerfully in the background. I'm not sure what the answer is, but I think there are some wonderful bones here for one or more great compositions. &nbsp Posted: 07/03/2021 21:00:49
---
---
---
Terry Walters
An interesting image with lovely leading lines that take us to the centre of the image, where there is a piece of red to welcome us.
Welcome to the world of cloning, I've spent many many hours with the clone tool, and survived! In this case the casing you are trying to fix is already ugly, so have you thought about copy and flip the right side to make up a new stall (use masks to pick and choose which bits to keep so as not to make it obvious)?
As you become more proficient you may want to remove the 'shopping trolleys' sign and 'Hand tools' sign as they do draw the eye away from the centre.
I also thought that the background was a bit too sharp so the eyes wanted to go and look there too, so added a quick Gaussian blur on the towers.
Have fun with this one.
&nbsp
Posted: 07/04/2021 12:15:50
---
---
---
Mitch Ross
Hi Helen, I really like what you've done with this capture, and I am particularly fascinated by other's suggestions of how to work with it in post. This is one of those images that I'd love to work on for a few hours with experts to learn all of these techniques - I've not yet gotten to the point in my "photo life" to feel comfortable with these levels of adjustments but it gives me something to aspire to!

Really like the leading lines to the center of the image. The sky/towers are great, and I really like the sky you've inserted (gotta learn how to do that!) agree with comments above that there are likely multiple unique and excellent compositions nested within this capture. Great image - TY! &nbsp Posted: 07/06/2021 09:39:36
---
---
---
Jim Hagan
Very interesting and striking image. I agree with Sunil's revision where he cloned out the detail in the large board. In my revision I cropped some off the left side to improve the composition. I also cloned out some of the pipes, darkened the board and lightened the dark areas in the vendor stalls. If possible I would like to have more sky area above the tall buildings. &nbsp
Posted: 07/08/2021 06:05:12
---
---
---
Jason Kravitz
Not bad for your tester photo Helen :)
I like the juxtaposition of the fancy new buildings and the slightly less modern market. The person walking adds interest and a subject (to Brenda's comment about not catching a clear subject).
You might even consider going vertical to bring the eye to the person while maintaining the hint of skyscrapers contrasted to the market ambiance.
In that case I'd leave a little more sky on top from your original. &nbsp
Posted: 07/15/2021 13:25:28
---
---
---