Sunil Mehta
---
July 2021 - "Leaning Tree"
Original
About the Image(s)
Camera : FujiFilm XE-1

Lens: 24 mm (35mm FF)

Exposures: 1/400 Sec; f/11; ISO 800

Post process: Light Room, Photoshop and Nik.

Was travelling with friends and liked the way tree leaning in front of an old church, just stopped to take a quick picture, cloudy afternoon and no contrast at all. Processing: Nothing much, LR for some basic processing, BW in Nik and straiten verticals in PS.

---
This round's discussion is now closed!
13 comments posted
---
---
---
Helen Warnod
What an extraordinary tree!
I can see why you were captivated.
Mono was a great choice. I like the dark and moody feel to this although, I'd like to see just a little more detail in that front hedge. Lightening the dark areas, just a little, may assist the eye to travel towards the church, as well as fixing on the tree!
Nice work!
&nbsp Posted: 07/02/2021 04:41:33
---
---
---
Helen Warnod
Perfect! The detail allows me to sightsee on the way up the driveway towards the church!
Nice work Sunil (just LOVE that tree!) &nbsp Posted: 07/02/2021 22:00:05
---
---
---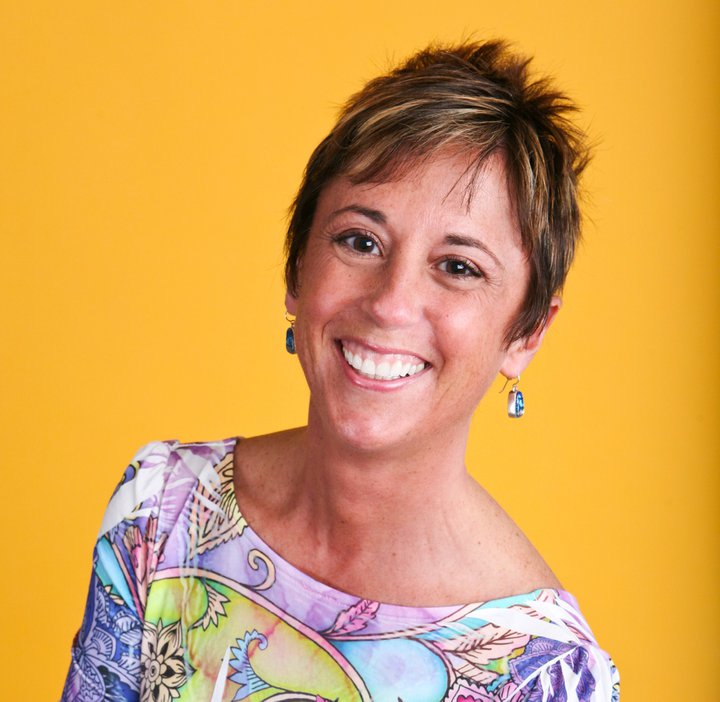 Brenda Fishbaugh
Sunil, you find the most interesting subjects, and are really a master in Monochrome. Helen's suggestions were great and I love your latest version.

In my opinion, it feels a bit tight on the right of the church, and it feels off balance a tad. In your original, it looks like you have a little room you could use, even if you decided to remove the little objects on the right. &nbsp Posted: 07/03/2021 20:47:14
---
---
---
Terry Walters
A fabulous building and your conversion to mono makes it have lots of atmosphere, and there is scope to make it even more stark and scary, it reminds me of vampire movies.
Helen's change works well, but as you don't like to change the reality of the scene I have to disagree with Brenda, the buildings to the right of the church detract from the 'old' feel to the image.
Although a fantastic tree it does seem to be too far from the building compositionally, and without moving the tree I don't know how to overcome this unless you crop off some of the building to make the tree a greater element within the image.
&nbsp
Posted: 07/04/2021 11:24:28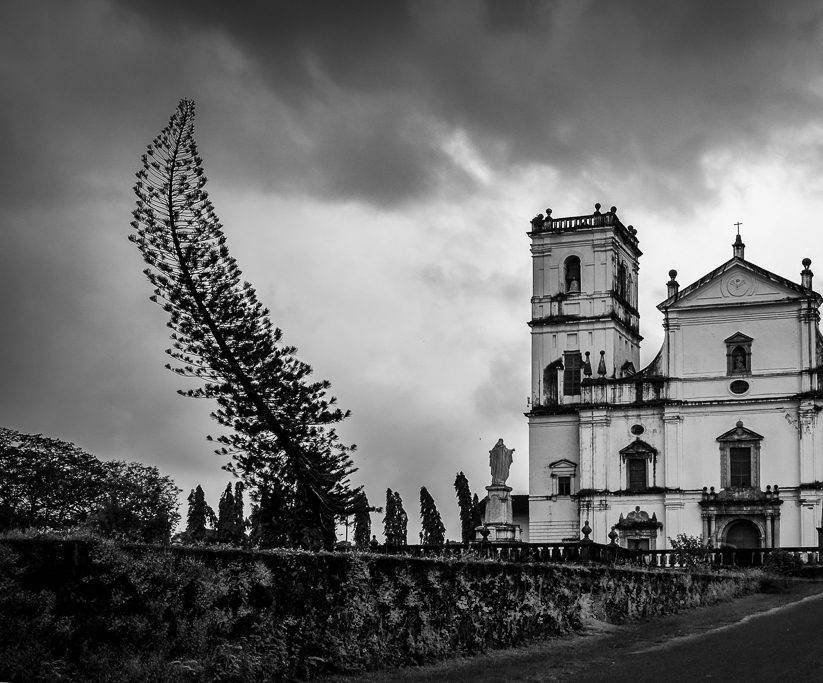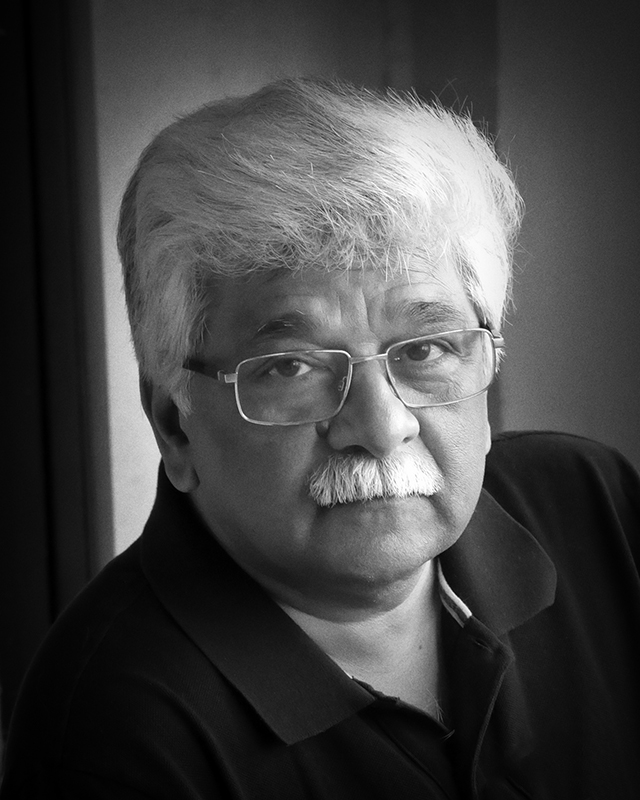 Sunil Mehta
Thanks, Terry, for your views,
The tree is leaning away from the Church and that makes it okay to be at a distance compositionally, and cropping of church does not look good at all.
&nbsp Posted: 07/12/2021 20:57:46
---
---
---
Mitch Ross
Striking image - nice capture! Agree with comments above - works really well in mono. Personally, I like the version that has more of the church. It has a creepy feel to it, and it almost looks like the tree is shying away from it. My eyes are drawn equally to both sides of the image. Really great - where was this taken?

&nbsp Posted: 07/06/2021 09:34:35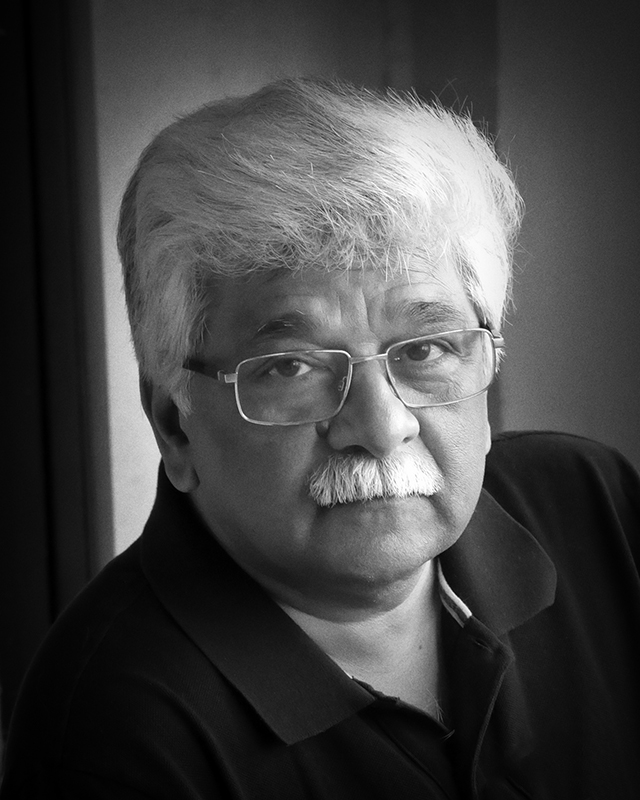 Sunil Mehta
Thanks Mitch,
This was taken in the city of "Goa" on the southwestern coast of India, Goa was a Portuguese colony, there are many old Portuguese influenced 16th / 17th-century churches and buildings, Goa is also known for its beaches.
Building in this picture is "Se Cathedral" completed in 1619, originally It had two towers, but one on right side collapsed in 1776 and was never rebuilt.

&nbsp Posted: 07/12/2021 21:53:19
---
---
---
Jim Hagan
A great photo. The leaning tree adds so much to the composition. And, I agree with your revision with the lightened shadow areas. &nbsp Posted: 07/08/2021 05:44:29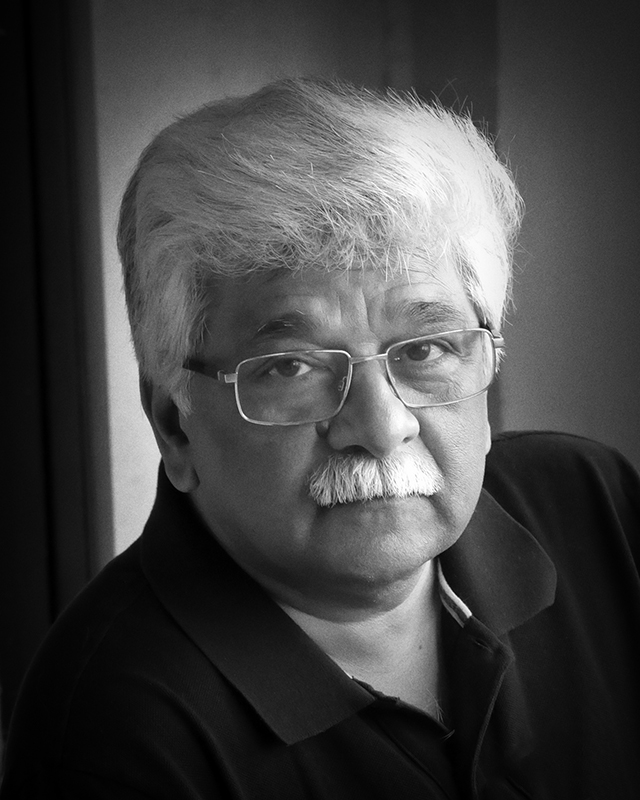 Sunil Mehta
Thanks Jim,
Appreciate your views. &nbsp Posted: 07/12/2021 21:54:04
---
---
---
Jason Kravitz
Great find Sunil. A very charismatic tree against a unique church. I think your edit in response to Brenda is the best version. &nbsp Posted: 07/15/2021 13:49:30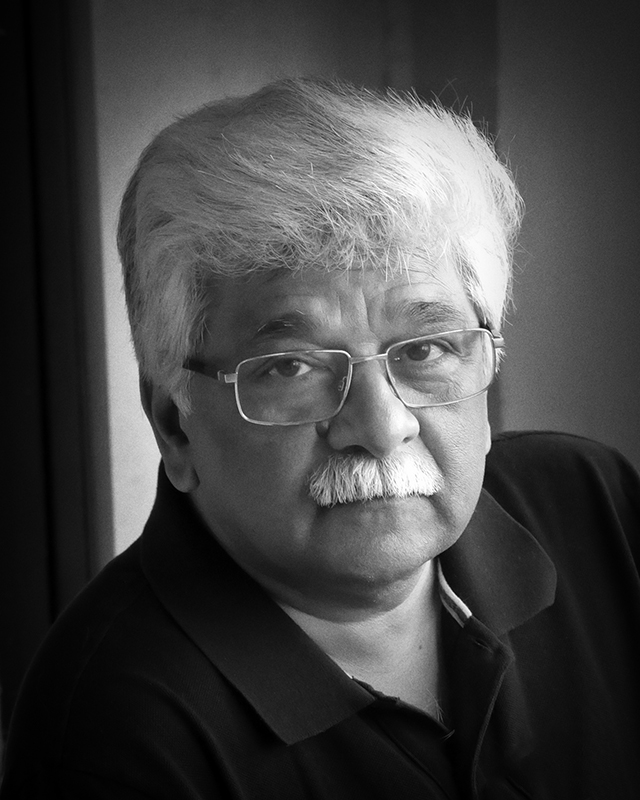 Sunil Mehta
Thank you Jason &nbsp Posted: 07/15/2021 14:50:21
---
---
---