Mitch Ross
---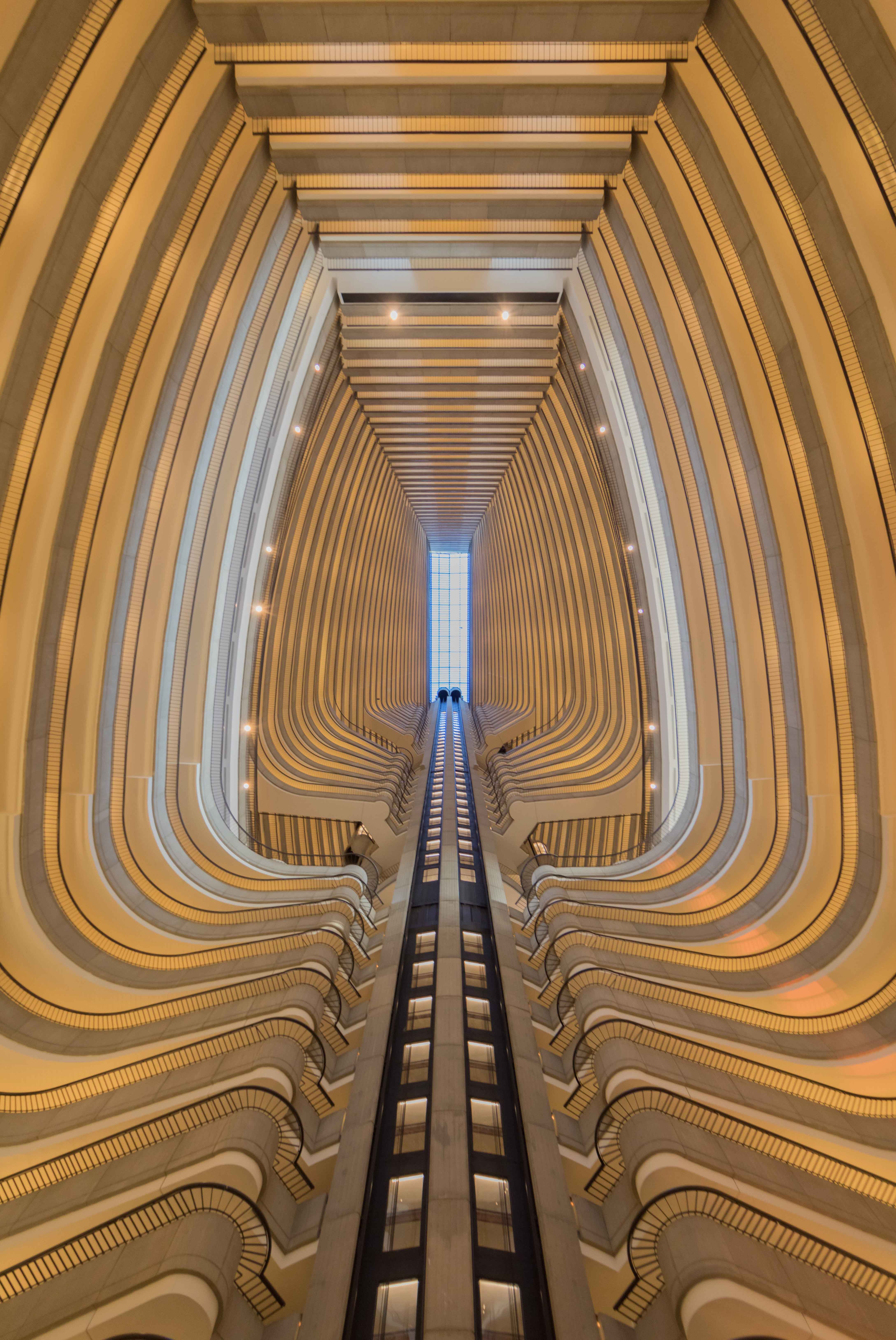 June 2021 - Exam Room mystery photo...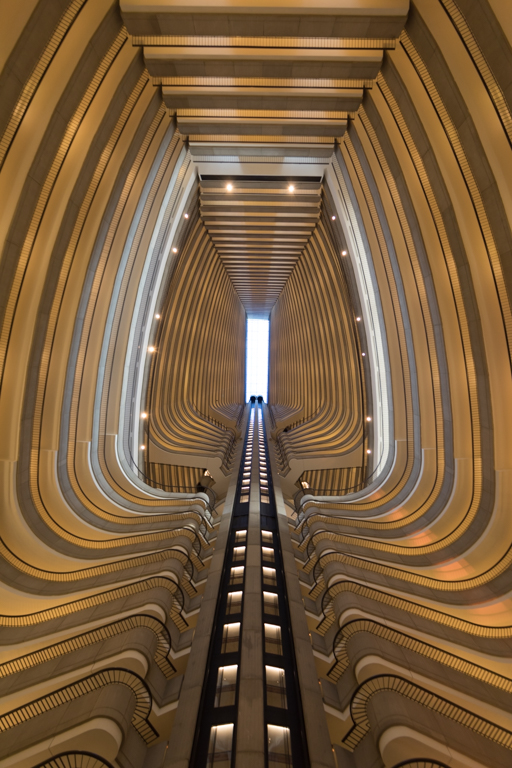 Original
About the Image(s)

For many years I've been putting various photos up in my office…. Gives patients something to look at while they're waiting (hopefully not too long!). I enjoy presenting images that make people stop and think about what they are seeing. When they ask where the picture was taken, I ask them to give their best guess first…. This is one of my all time favorites. Most common guess is monorail track, most interesting guess is alien spaceship!

I actually captured this image at the Marriott Marquis in Atlanta, looking up the front of the glass elevators in the 470 ft tall atrium. When built in 1985, this was the largest atrium in the world. Canon 5D4, EF 14mm f/2.8L lens, at ISO 800, f/3.2, 1/40 sec handheld.
---
4 comments posted
---
---
---
Jim Hagan
I think this is a great photo with a lot of interesting lines and curves. I have no suggestions. &nbsp Posted: 06/08/2021 19:59:09
---
---
---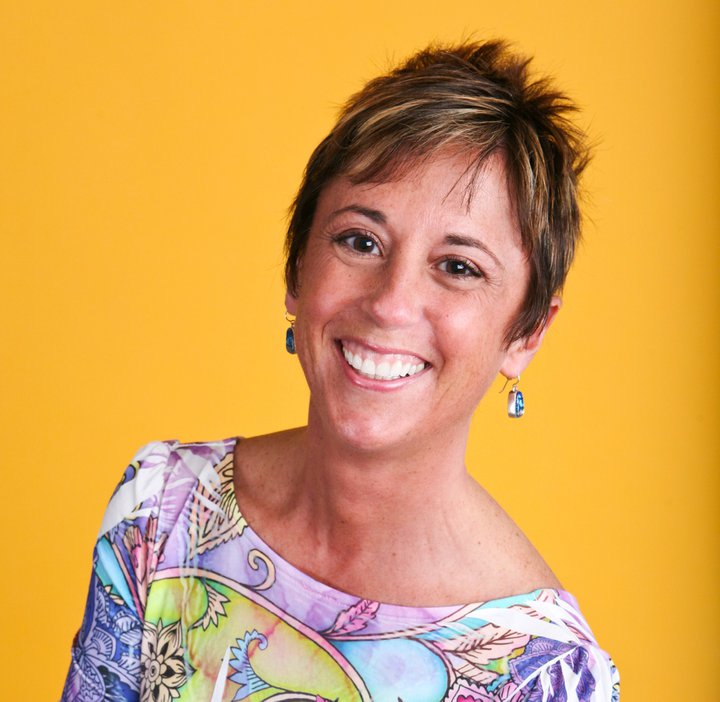 Brenda Fishbaugh
I LOVE the idea of a mystery photo in your office! I would have chosen a monorail track, I guess I'm normal (boring!) based on your Rorschach test! I would never have figured out I was looking up into a hotel atrium.

I do like that you've added a bit more blue color to the original and I'm blown away this was with f/3.2 and so slow---it has a lot of depth given a shallow wide angle and a slowwwwwww shutter speed. This would be sooooo good in a repetition competition.

I don't have any suggestions, its really a fun idea to have in your office.


&nbsp Posted: 06/10/2021 17:42:02
---
---
---
Jason Kravitz
WOW! What a great perspective and composition. I can imagine it is a good conversation starter in your office.

This rendering of the Marriott Marquis is excellent and reminds me of some strange scene from a 70's sci-fi flick. That place is also the perfect backdrop for Dragon Con - when thousands of fantasy and sci-fi people come out in costume.

I don't have much in terms of feedback on this one. Taking Sunil's advice to me, maybe a moody B&W conversion would give it a different feel. &nbsp Posted: 06/10/2021 23:02:26
---
---
---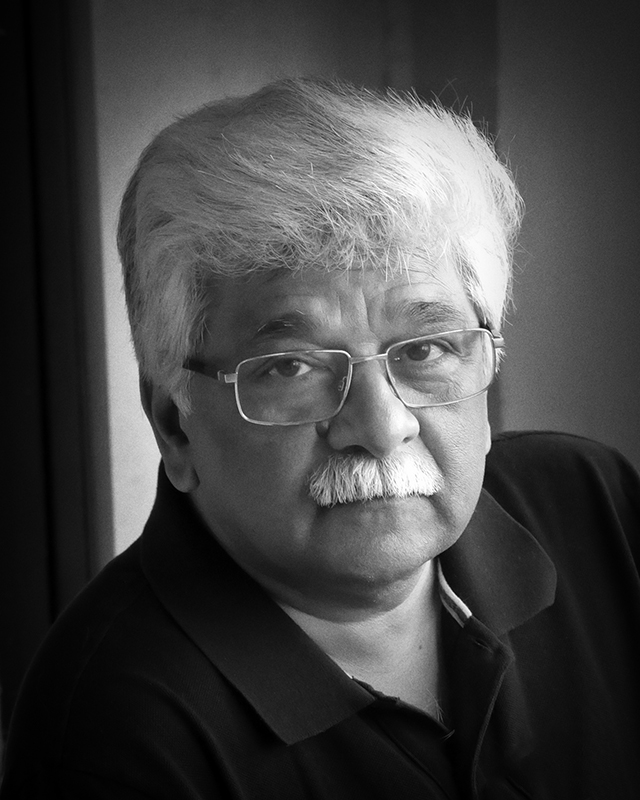 Sunil Mehta
Mitch,
This is too good, well captured, well processed good architectural photo. This looks good and also if you convert to BW will look good also.
Liked it.
&nbsp Posted: 06/11/2021 11:27:46
---
---
---
Please log in to post a comment