Mitch Ross
---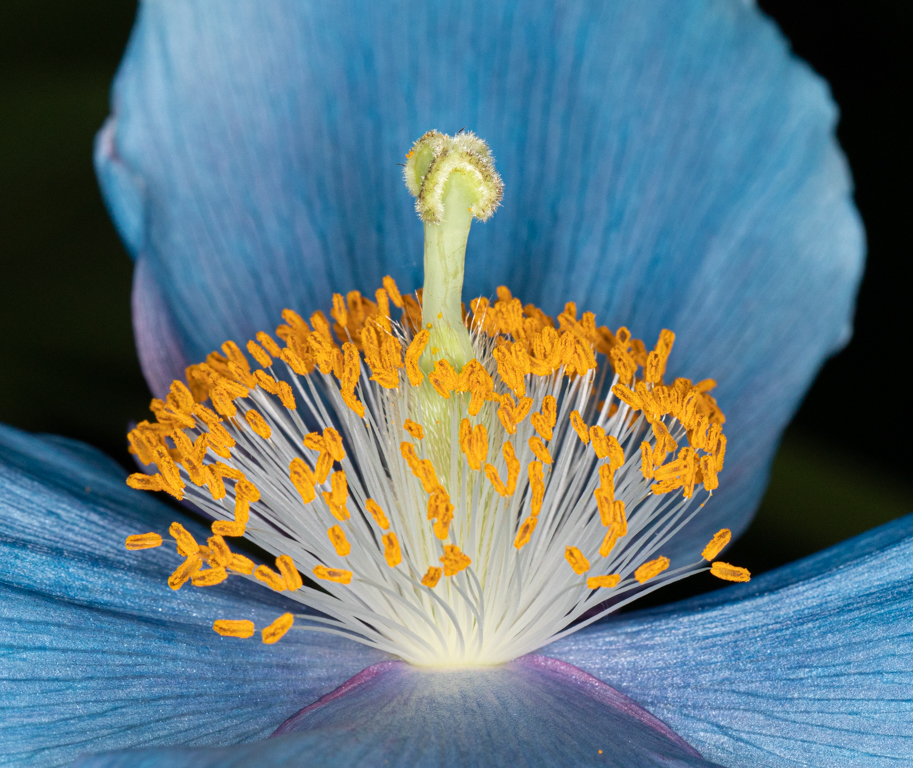 May 2021 - Blueflower
Original
About the Image(s)
2 years ago, I was visiting Longwood Gardens outside of Philadelphia. Specific goal that day was floral macrophotography. Happened to luck out, and discovered that their collection of Himalayan blue-poppies were in bloom. This is a strain native to the high elevations of the Himalayan mountains, and require a tightly controlled cool environment to be grown elsewhere. Working with a ring flash, tried to come up with an interesting perspective to capture the flower. Settled on this angle, f/16 to increase DOF with a macro ring flash…
---
5 comments posted
---
---
---
Terry Walters
Hi Mitch, lovely to see a rare flower such as this, but you could have pretended to go up the mountain to capture such a rare bloom :)
Interesting that you chose to shoot across the head to show off the Stamen rather that the conventional shot from the front, but this works very well.
I personally prefer the format of the original image that shows more of the petals and those gorgeous veins running through them, as this also gives a bit more context to these stamen.
I dropped this image into the RAW converter and added a bit of Dehaze, then a bit of sharpening using the High Pass Filter as your Stamen feel a bit soft.
&nbsp
Posted: 05/02/2021 09:28:13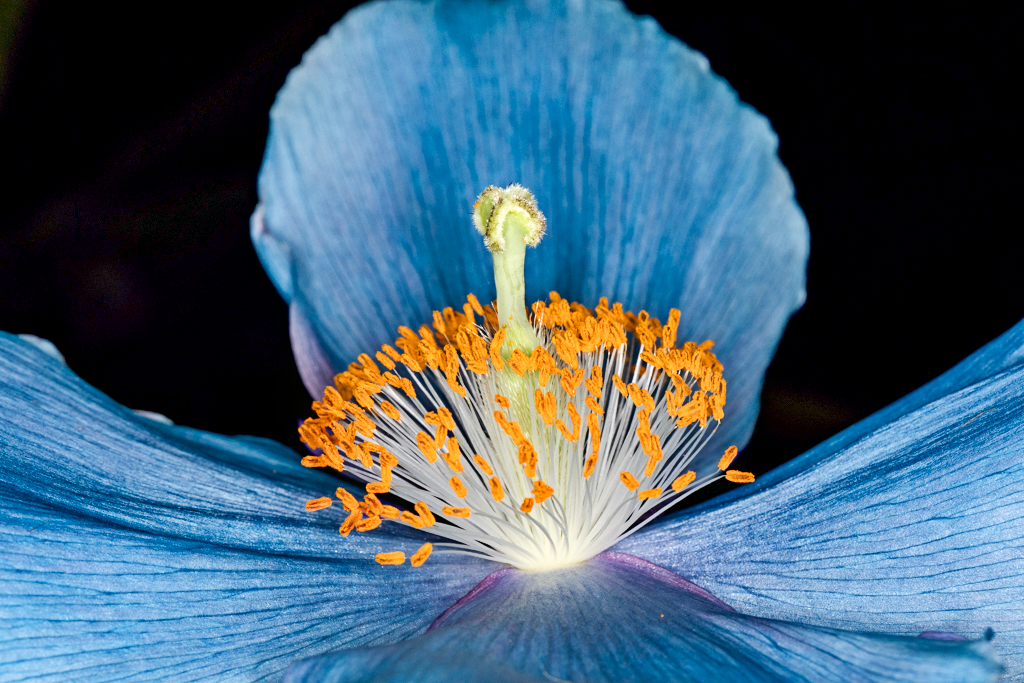 ---
---
---
Helen Warnod
Wow! Lucky you Mitch, this is a beautiful image.
I, like Mitch, prefer the original format as well.
Did you by chance take a shot that includes the top of the petal? &nbsp Posted: 05/05/2021 03:58:23
---
---
---
Jim Hagan
Great image. I like your conversion but Terry's a little bit more. I have no suggestions. &nbsp Posted: 05/05/2021 21:14:03
---
---
---
Mitch Ross
---
---
---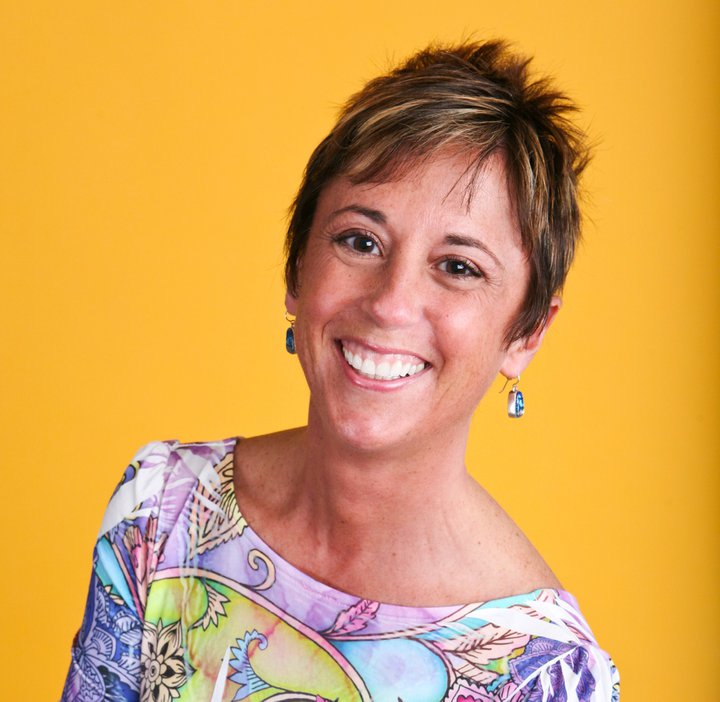 Brenda Fishbaugh
This has been on my computer for a month (Mitch sent it in early) and I can't tell you how many times I've ogled it! It's really stunning. I prefer Terry's crop, but yours is also wonderful. Bravo! &nbsp Posted: 05/07/2021 20:38:30
---
---
---
Please log in to post a comment