Mary Hinsen, BPSA
---
November 2023 - Power to the People
Original
About the Image(s)
We are experiencing some strange springtime weather patterns at the moment, from storms with thunder, lightning, hail and snow, to hot, burning sunshine the very next day. It's not good for emerging spring flowers and vegetables, but it all makes for some great photographic opportunities!

We live on the edge of the lake that feeds through to the Clyde dam, so power generation has an impact on our landscape. I decided to photograph some beautiful fog and cloud formations I saw just before sunrise, and power pylons are an integral part of this landscape. This was taken from our deck, out across the lake, using my 100-400 zoom lens. Settings were 1/320sec, f/7.1, ISO125, 224mm.

As I am practising processing images for print, I have stopped using Photoshop's dodge and burn tools. They produce a good result for digital images, but seem to give a 'muddy' look in print. Instead, I used a series of curves layers to lighten highlights and midtones and darken shadows and blacks. I wanted a more 3-dimensional effect, closer to what I had seen on the day. I then colour-toned by increasing the blues in the darks, and yellows where the sun was just starting to rise above the hill on the right.

I stamped up and applied a Gaussian blur at 3px. I felt it wasn't enough in some areas of cloud, so copied the layer and increased the blur on the new layer. I then masked both layers and selectively painted back in.

I kept some blur on much of the pylon, masking it out completely only over the front leg and at the top. Looking at the original, the entire pylon was fairly sharp. I am still contemplating whether it would be better to mask the blur from more of the pylon. I might experiment! In the meantime, I quite like the softer, dreamy quality as a more artistic look.

The last thing I did was to use another curves layer to darken down the foreground. As always, I look forward to your ideas and feedback.
---
This round's discussion is now closed!
5 comments posted
---
---
---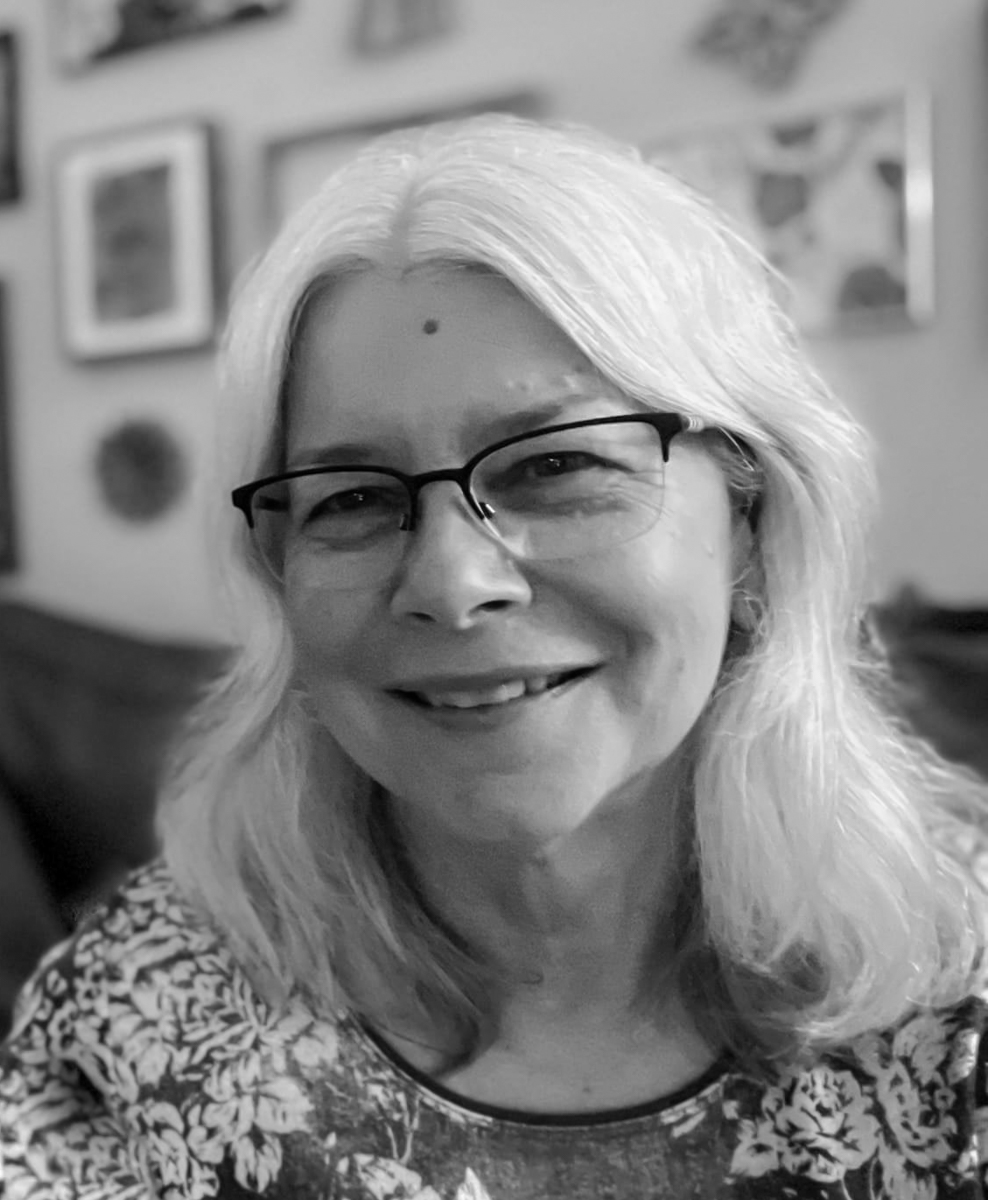 Denise McKay
Mary, this is a very dreamy image for something that has a not so dreamy subject, power towers, LOL. I really like the composition and how the power lines lead to your focal point, the tower. I also like how your perspective kept the very top of the tower in the sky and not obscured by the mountains. Your color toning choices also added to the dreamy feel of this image. Really nice result! &nbsp Posted: 11/15/2023 09:31:27
---
---
---

Linda M Medine
---
---
---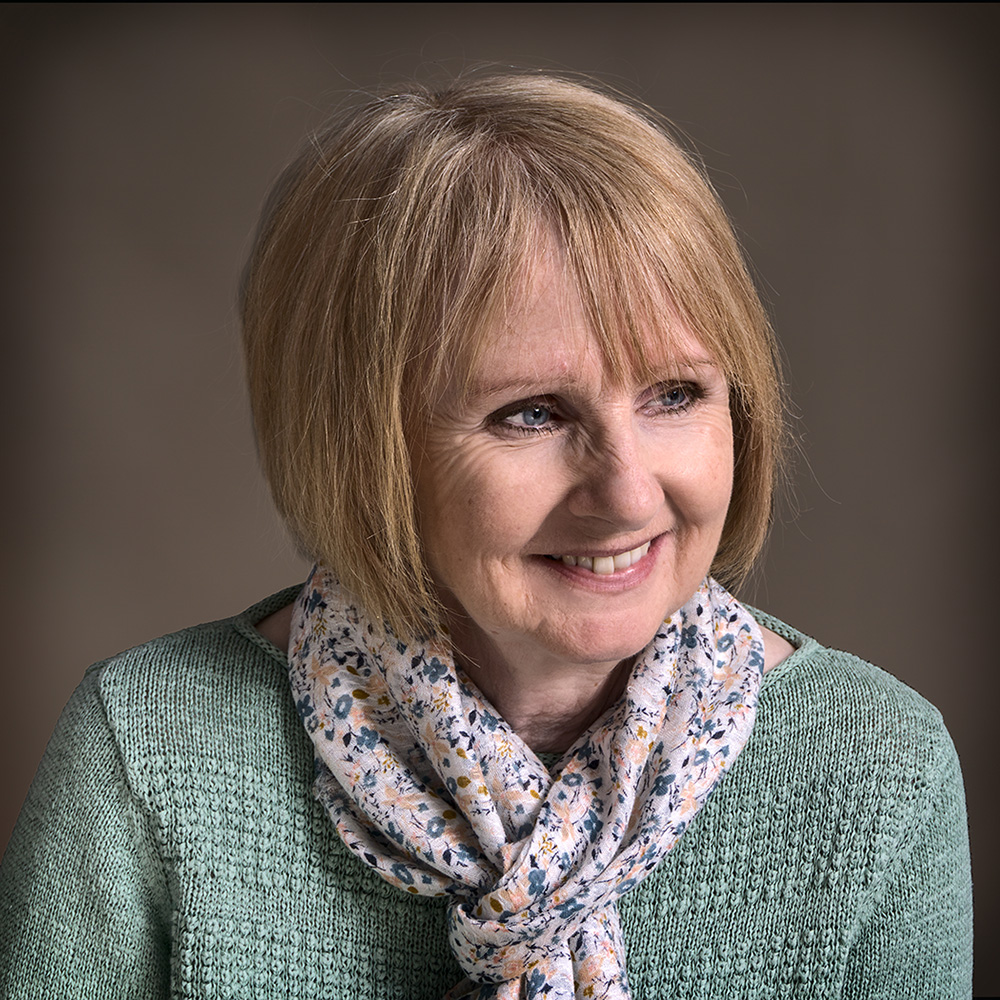 Carol Watson
Hi Mary, you have captured a dramatic image and I like the toning you have applied. I would crop a bit off the right to put the pylon on the third. For my taste I would prefer the pylon to be sharp. &nbsp Posted: 11/20/2023 10:34:11
---
---
---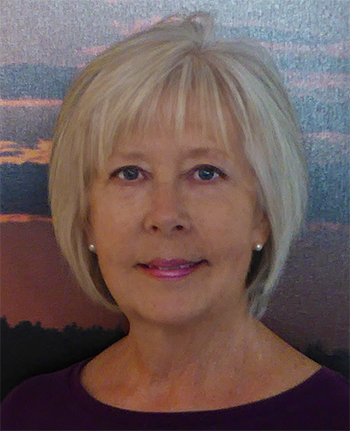 Jan Handman
Very nice post processing Mary. I agree with Linda and Carol regarding the crop. Your title is fun. I might have cloned out the telephone pole and whatever the rectangular shape is next to it on the lower left. My eye seemed to keep going back there once I noticed them. The depth you achieved is lovely and I really like the juxtaposition of the "hand of man" in the otherwise natural scene. &nbsp Posted: 11/20/2023 16:53:29
---
---
---
Connie Reinhart
This is a very dramatic image of an ordinary subject. The clouds are amazing. Bad weather does, indeed, make for good photographs. It is interesting that the triangles at the top of the pylon echo the shapes of the hills and clouds in the background. Your work with the blues and yellows paid off. This is almost a statement about man vs. nature. &nbsp Posted: 11/26/2023 15:02:36
---
---
---