Carol Watson, QPSA
---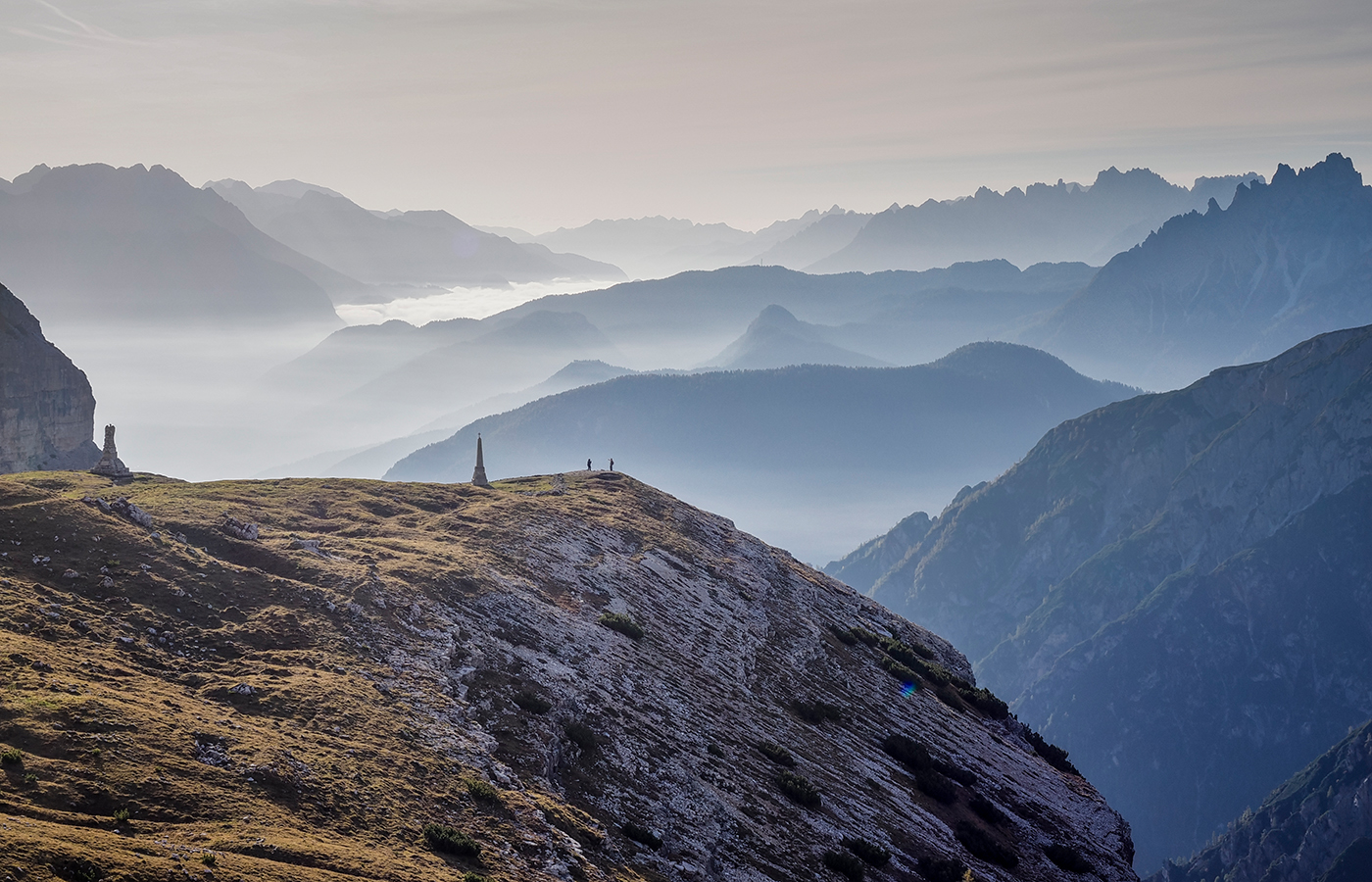 November 2023 - Early Morning Mist
Original
About the Image(s)
This image was taken on my recent holiday in the Italian Dolomites. My husband and I had driven up to the Tre Cime de Lavaredo for the sunrise. We were treated to some lovely misty views down the valleys. This shot was taken after sunrise as we set off on our walk, the mist was still lingering in the valleys, and I really liked the recession in the image. I thought the figures helped give a sense of scale.

The image was taken with my Olympus OM-1 with a 12-40mm lens. The camera settings were manual focus, f8, 1/400s, ISO 200. The image is HDR from 5 bracketed images. The following changes were made in Photoshop after initial processing in Camera Raw.

- Added a curves layer to increase the contrast between the mountains and the mist
-Added a warming filter
-Cropped in slightly
-Added a slight vignette using Nik Efex Darken Lighten Centre.
---
This round's discussion is now closed!
9 comments posted
---
---
---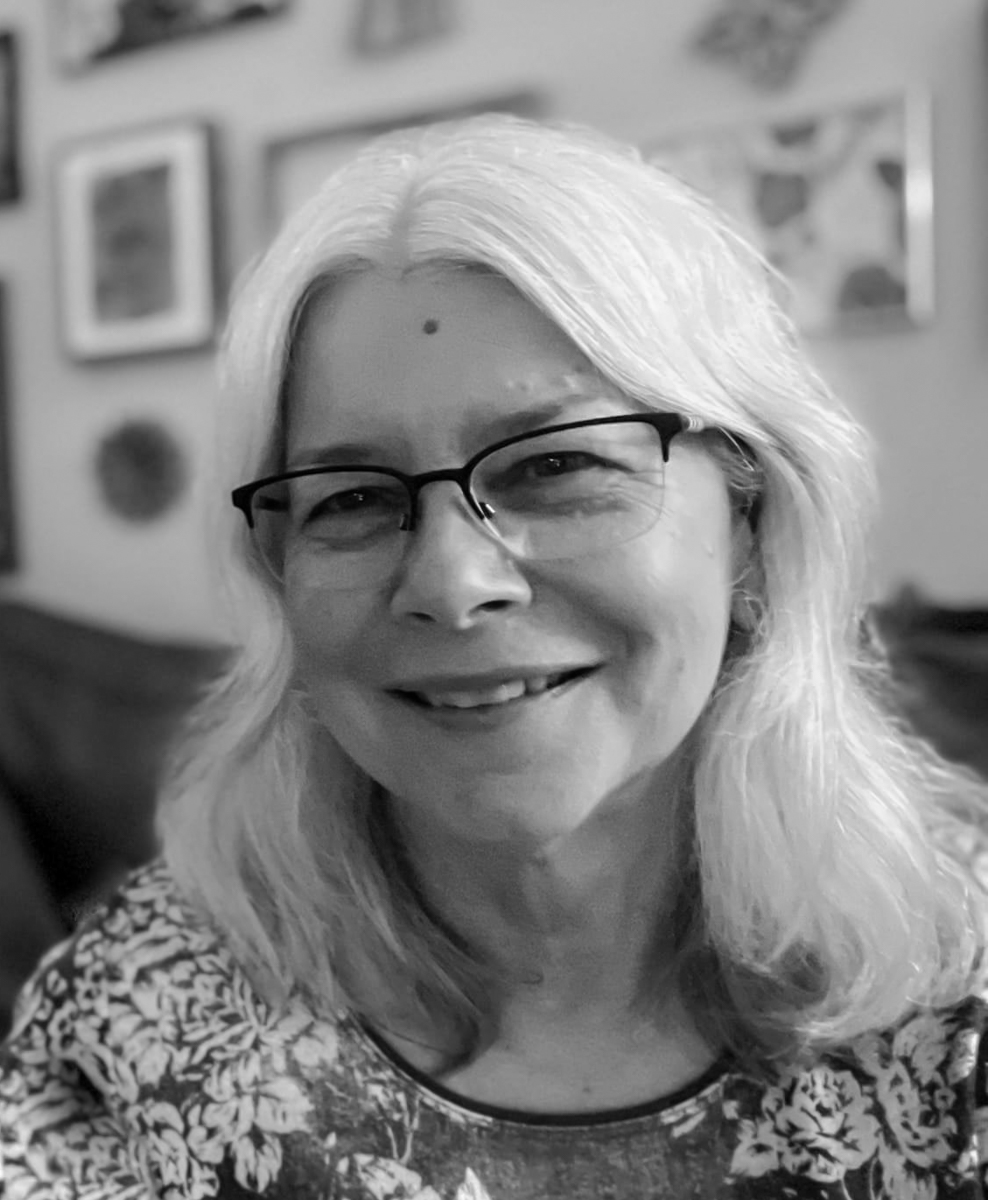 Denise McKay
Carol, this view is breathtaking. The composition really accentuates depth, going from the rocky foreground to the gradual smoothing out of the hard textures as you move deeper into the fog. I also think your editing choices really added dimension to the image as well.

In my opinion I don't think you needed to leave the people in the shot because it seems clear to me how massive this view is. At first look, I didn't even realize they were people. I just thought they were some kind of outcropping from the rock. Also, there is a blue/green lens flare on the right that really caught my eye (close to where a rule of thirds cross hair might be on the lower right).

Overall, I think this is a beautiful image. &nbsp Posted: 11/15/2023 08:05:36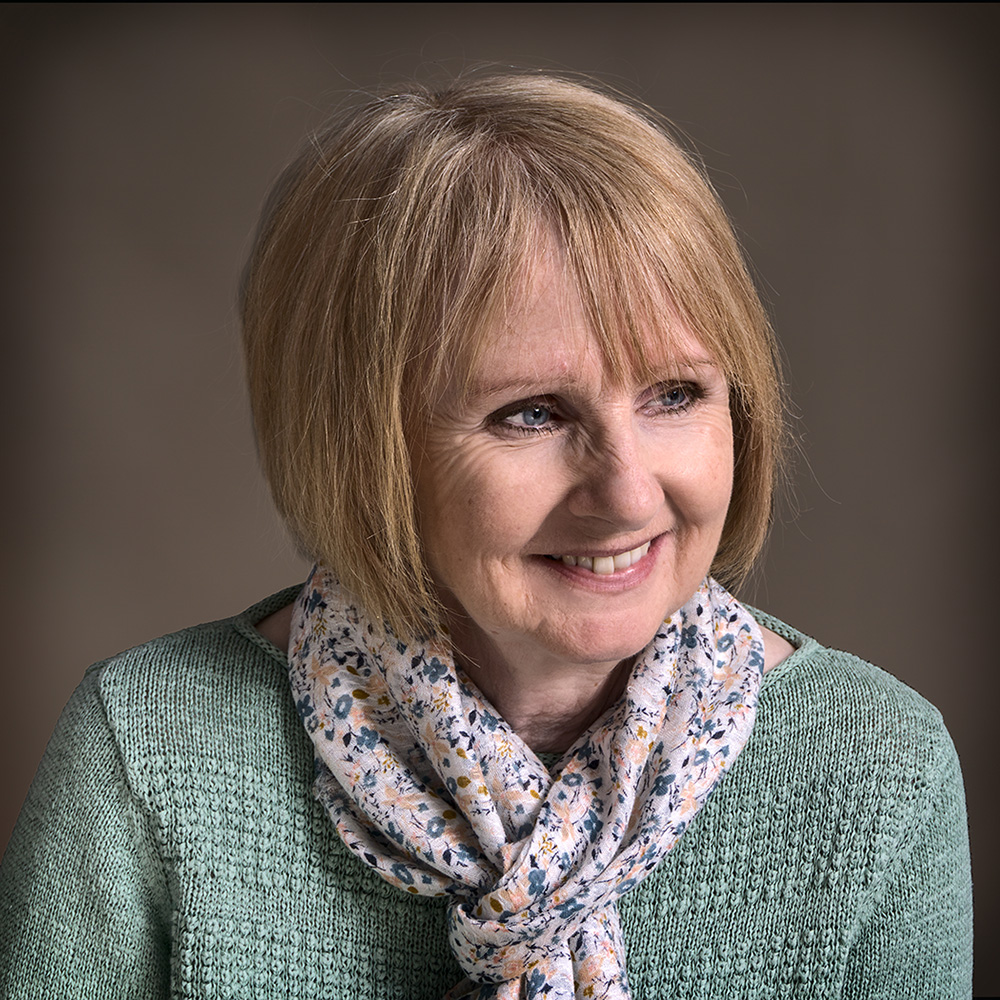 Carol Watson
Thanks Denise. I hadn't spotted the lens flare so I have removed that. I have also tried a version without the people and I think that works. &nbsp Posted: 11/20/2023 09:06:43
---
---
---

Linda M Medine
Carol, To me this is a Fine Art Piece at its best. I love this image. You could pull out so many colors in this image and do so much with it. I went in to Camera Raw to try to get the sky to brighten up and show more color. I Crop the bottom of the image off. At the bottom of the image there is a blue spot that I cloned out. I used Nik Collections and used Duplex Color and I liked that the best. &nbsp
Posted: 11/18/2023 14:47:30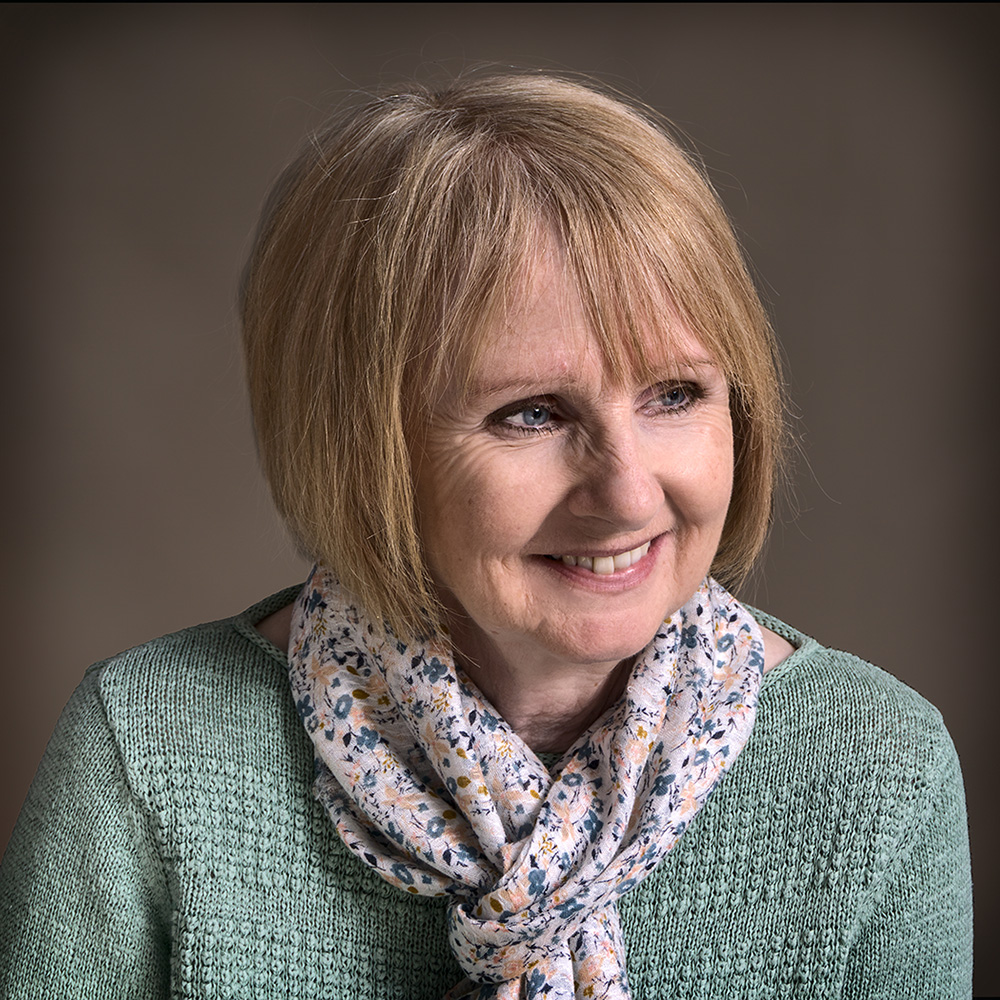 Carol Watson
Thanks for your comments Linda. I do prefer the more panoramic crop of your version but I prefer the softer tones of my version. Although I might just add a touch more colour to the sky! &nbsp Posted: 11/20/2023 09:09:42
---
---
---
Mary Hinsen
Hi Carol - this is a fantastic fine art image, with its depth and beauty. Like Denise, I would tend not to leave the people in the image - the monument is enough to do that, and it is placed perfectly. I also would remove the small lens flare. Lovely! &nbsp Posted: 11/19/2023 16:07:18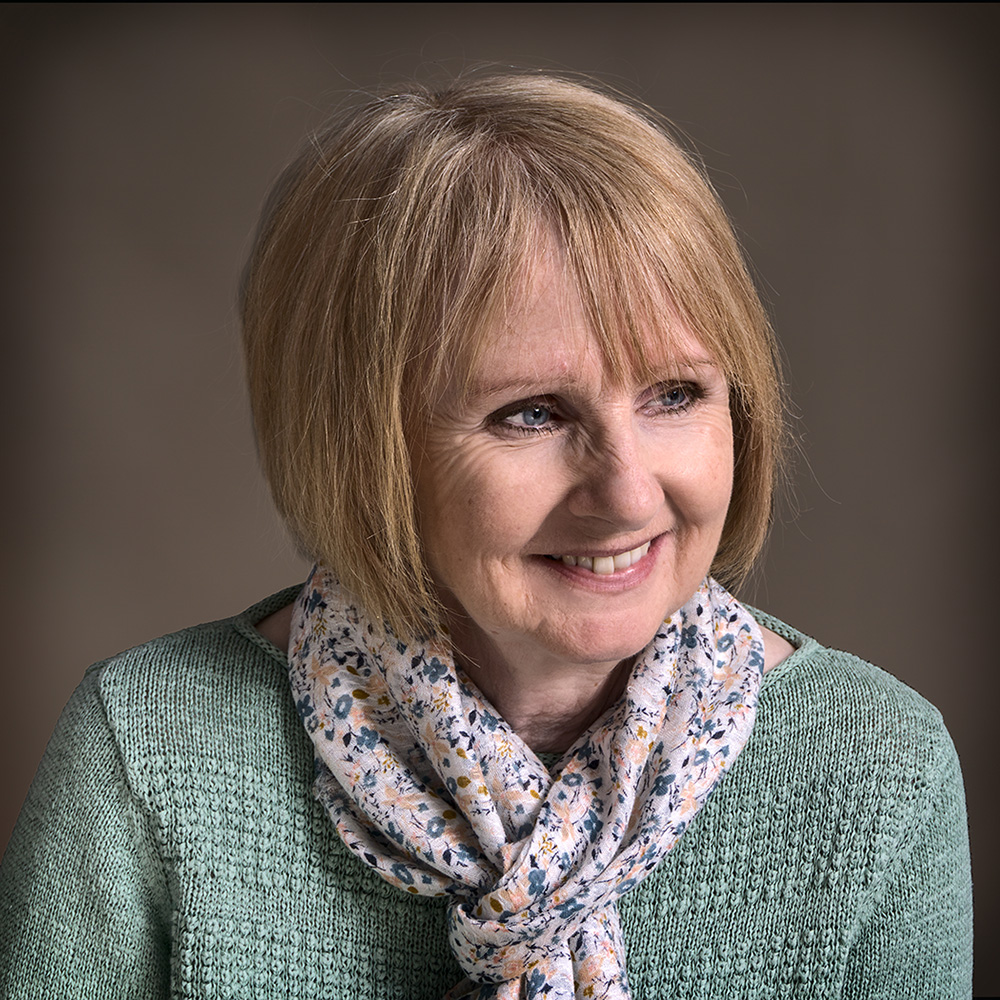 Carol Watson
Thanks Mary. &nbsp Posted: 11/20/2023 09:10:12
---
---
---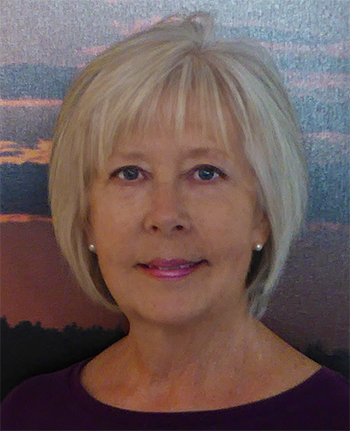 Jan Handman
Beautiful image Carol. It must have been wonderful to be there. Personally, I like the people in the image because they give an accurate perspective. The two monuments could be any size, so in my opinion they could be left out. I've cropped out one and used the spot healing brush on the other. I also cropped up a bit to eliminate the lower right rock area. Some additional contrast was added for a tad more drama, but your final is lovely. It just looked like a fun image to play with a bit. The depth of the peaks into the distance is stunning. Well captured and processed. &nbsp
Posted: 11/21/2023 15:43:35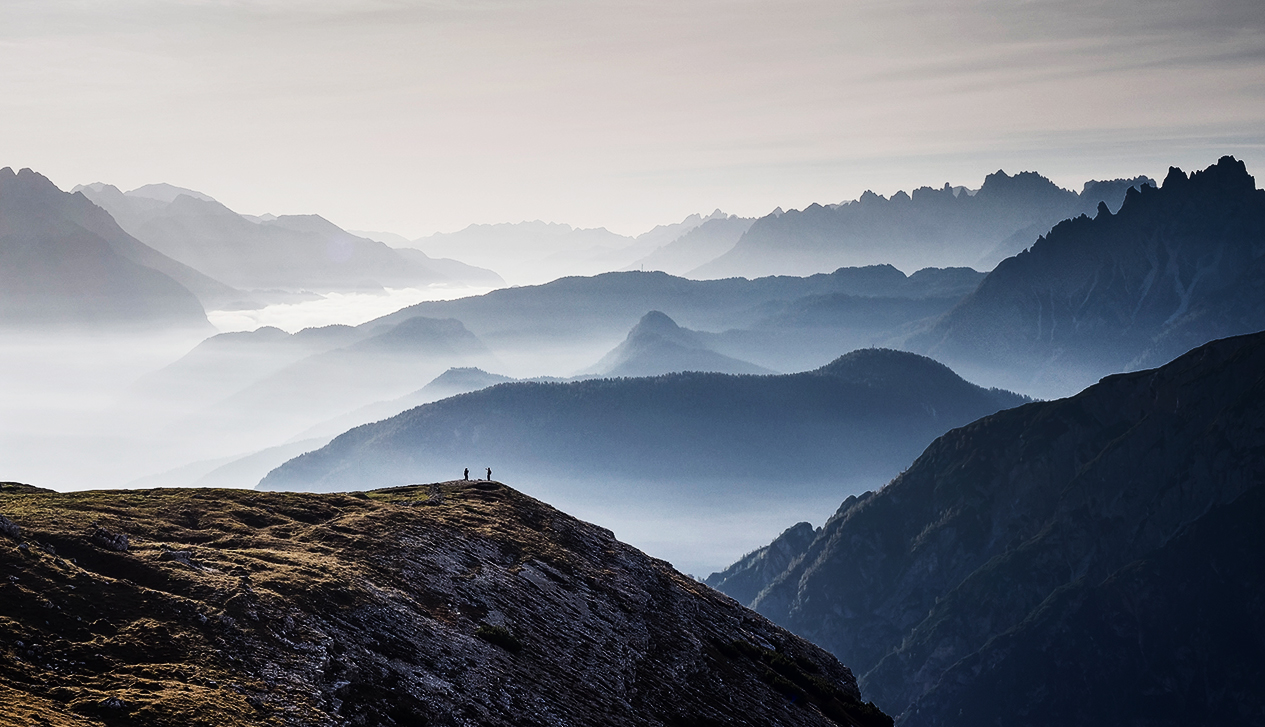 ---
---
---
Connie Reinhart
Your original photo is lovely, but your post-processing took this to a much higher level. The figures do, indeed, add dimension. The are some tower-like structures that would be good for scale, but the people really bring it home. Well done. Okay, never noticed the lens flare either. People? The towers look small compared to the mountains. The people look small compared to the towers - keep them both. &nbsp Posted: 11/26/2023 14:51:29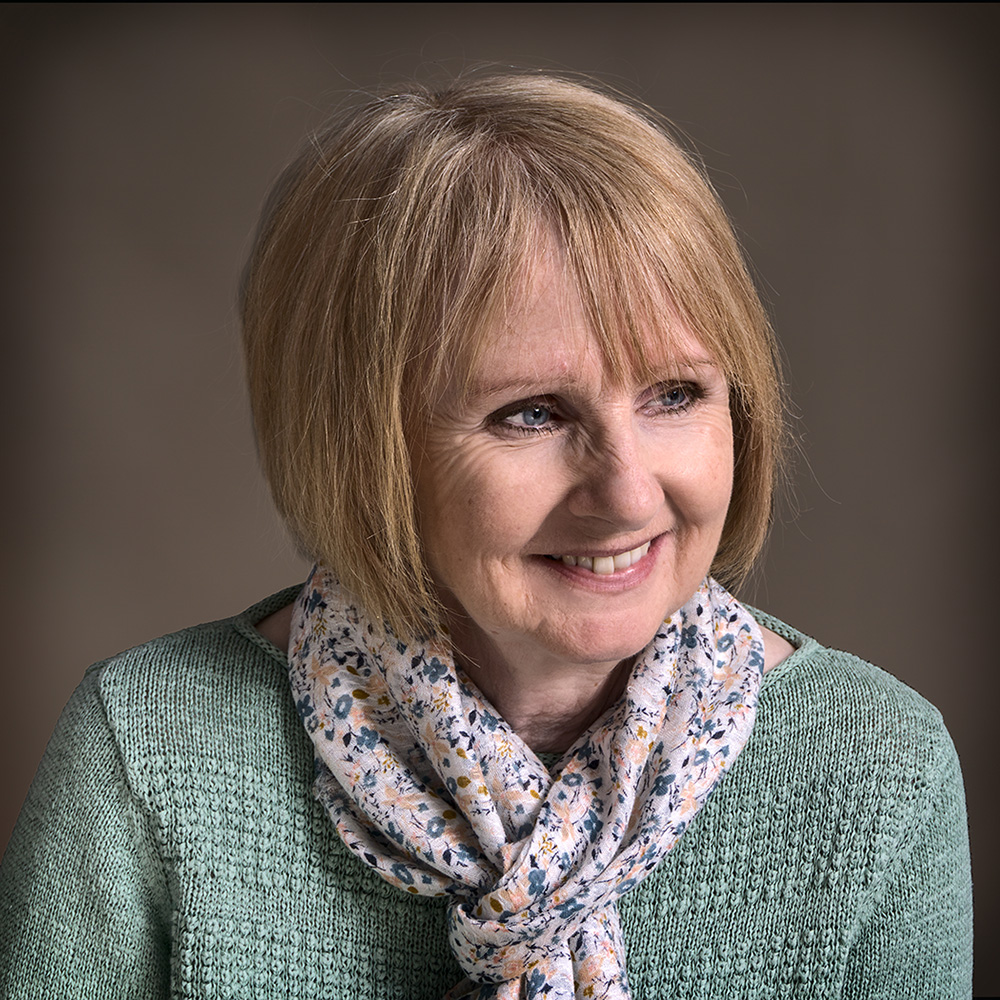 Carol Watson
Thanks Connie &nbsp Posted: 11/27/2023 03:57:06
---
---
---