Connie Reinhart
---
June 2022 - The Gift
Original
About the Image(s)
I am a substitute organist at several local churches. I never take payment because these are small congregations working very hard to keep going. Well, on Good Friday the good folks at Jacob's UCC gave me a gift I was not allowed to refuse – this lovely cross. I didn't want a canned Thank You note. I used this image on the thank you note. I set the cross near the window. Hmm, it would look nice in the clouds. The only thing handy was the fur from a Santa hat. Light rays would look nice; the background was one I had painted at a photo conference. First I used Topaz Studio 2 to adjust contrast and detail, then masked those adjustments from the background. But the fur still looked like a Santa hat. So a Gaussian blur was applied to the background and "clouds". I used the liquefy tool to add shape to the "clouds".
---
This round's discussion is now closed!
8 comments posted
---
---
---
Georgianne Giese
What a wonderful tribute, both to you and from you!
I couldn't resist playing with your image. You wanted a light leek to shine on the cross, so I thought to accentuate that a bit. I used Topaz Textures, Crisp Morning Run. It has a light leek layer, at screen blending mode. Back in PS, I added a mask to the texture layer, and brought back the bottom and the draped scarf and flowers with black on the mask over those areas. After that, I looked at the image and thought that it would also look good in BW. So I added a BW Adjustment layer, moved Magenta to the left and tweeked the red and blue sliders also. &nbsp
Posted: 06/05/2022 12:50:00
Witta Priester
I really like what you've done here. &nbsp Posted: 06/05/2022 15:47:24
Connie Reinhart
Me too. &nbsp Posted: 06/08/2022 13:50:43
---
---
---
Connie Reinhart
Oooh! Nice. &nbsp Posted: 06/08/2022 13:50:14

Linda M Medine
Great like it in Black and White.
&nbsp Posted: 06/19/2022 15:10:58
---
---
---
Michael Moore
It's wonderful that you got recognized for your contribution to the liturgy and I think you had a super creative idea to create custom Thank You cards reflecting the gift you received. I like the setup you came up with and your idea to include clouds and light rays. It gives your composition a feel that takes me back to my youth - well executed. I also like Georgianne's B&W treatment which seems particularly effective here. &nbsp Posted: 06/14/2022 09:43:34
---
---
---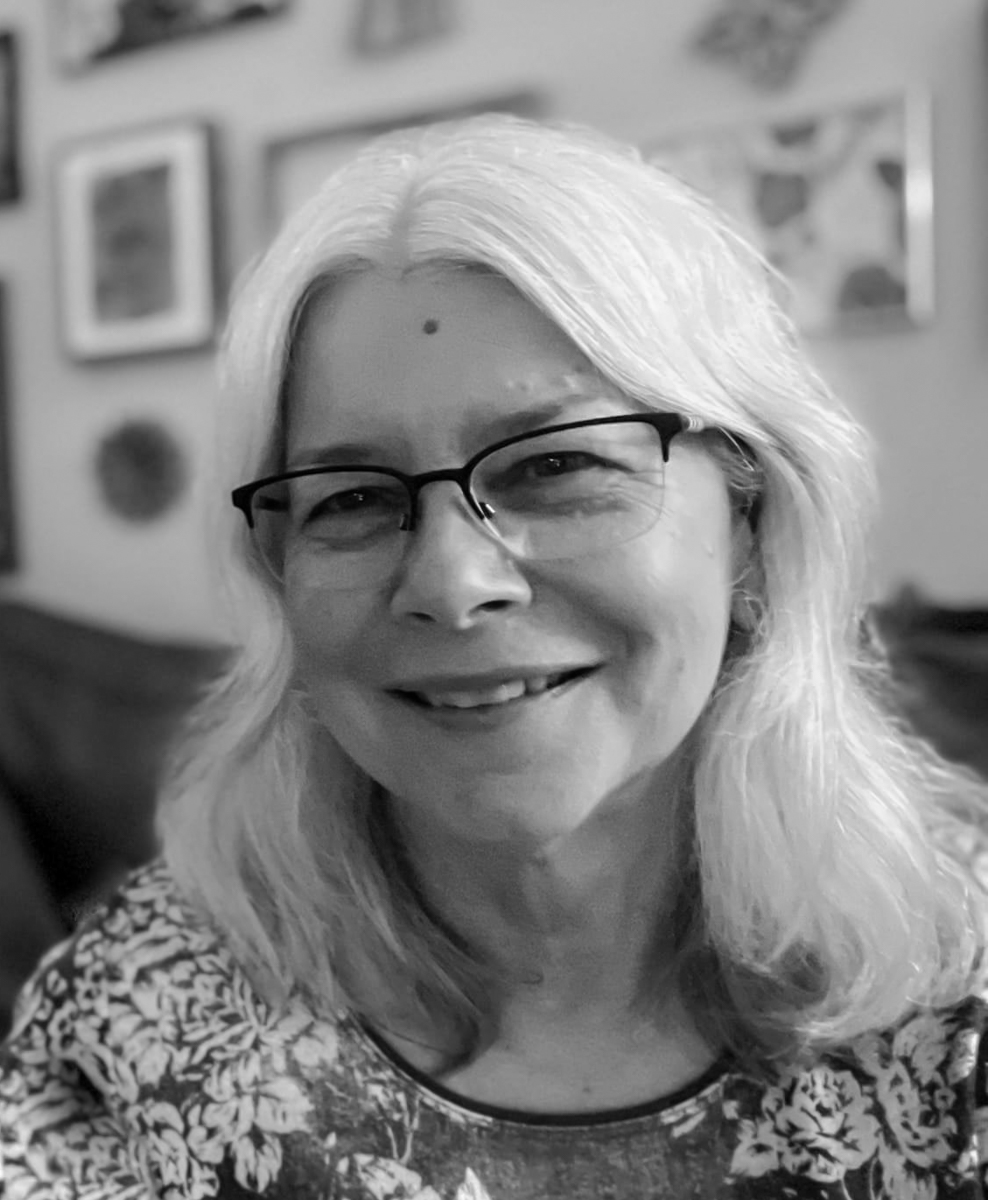 Denise McKay
Your image is just lovely Connie. It has a 3 dimensional quality that really appeals to me. I also like the examples of others playing with the image. However your composition and lighting are very nice and I can see this as a beautiful card. &nbsp Posted: 06/27/2022 19:00:34
---
---
---