Linda M Medine
---
January 2022 - Old Red Barn
Original
About the Image(s)
I love old buildings. I took this December 21, 2021. I was driving around in the country about one hour from my home and came across this beauty. The sky was great and love the foreground, middle ground and the back ground. I removed the telephone poles and wires. I removed the front bob wire fence and poles. I added a few more flowers and removed the white houses n the background. I added a little more red paint to the barn to make it a darker red. I use Nikon D800, at 72mm lens (28mm-300mm) 1/400sec, f6.3 ISO 100 at 3:00pm.

---
5 comments posted
---
---
---
Witta Priester
I too love this sorts of landscape. To me, your image cries out for a 3-5 exposure HDR, which would have helped bring out the sky and the barn. I really would like to see more pop. After the fact, processing a single image with an HDR program is an option. I use Photomatix Pro here, and then in PS added a bit of saturation, and levels (selectively applied to the sky).
&nbsp
Posted: 01/04/2022 20:58:13
---
---
---
Michael Moore
You have captured a very lovely farm scene here Linda. This is a very nice composition with the buildings and that dramatic sky and I like how you have removed several distracting elements.

I do feel your final image is a little too dark. I agree with Witta that this would have been a perfect scene for an HDR effort and I like where she has taken your image but think it might be a little bright for the mood you wanted to capture. You might try to brighten the image to your taste and see if you can find a balance that captures your original vision. &nbsp Posted: 01/06/2022 13:39:56
---
---
---
---
---
---
Georgianne Giese
This is a lovely pastoral scene. I don't believe the image is too dark. For evening, it is just not saturated enough, in my opinion.
Have you considered making it a panorama? The colors seemed wrong to me, for sunset. So in PS, I used Image > Adjustments > Replace Color to alter the greens, reds, and blues. I also cropped it into a panorama. The colors at sunset are a bit more saturated.
The panorama crop puts the horizon at the upper third, the tall grass tops at the lower third, and positions the two buildings at each of the upper power points. &nbsp
Posted: 01/11/2022 16:25:51
---
---
---
Connie Reinhart
I love these pastoral scenes. You did a lot of work removing extraneous objects, and did it well. If you hadn't told us, we would have never known. Good job. But my first reaction to this image was that it is
over-processed.As
Witta said, this is a good subject for HDR. Also, it is difficult to adjust that bright sky without affecting the dark foreground. Perjaps masking off the sky and adjusting each half individually would work. That's what I tried to do here. Oh, I do like the pano crop, just forgot to do the crop. &nbsp
Posted: 01/13/2022 15:04:34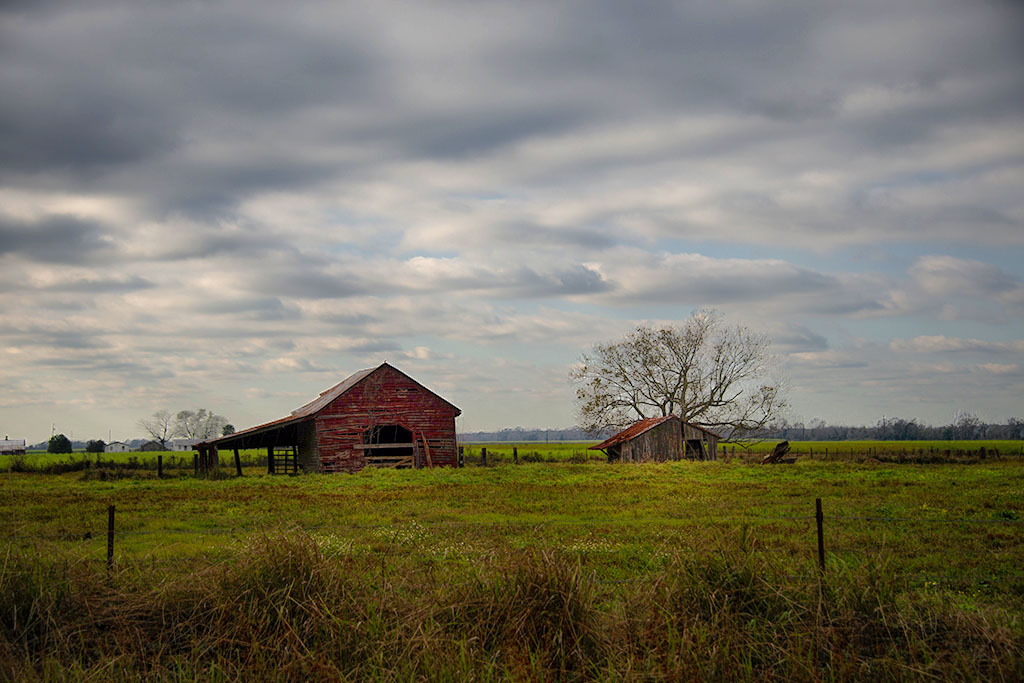 ---
---
---
Please log in to post a comment