Georgianne Giese
---
October 2021 - Blue Beauty
About the Image(s)
I'm not sure at which garden I took the image of the flower, or where I took the image of the texture, but at some point this year, I put them together!

I like to use the background as a texture, whenever possible. To do this, I copied the layer and removed the flower with Content Aware Fill (Edit > Fill > Content Aware). Then I blurred that background considerably with a Gaussian blur.

The next layer to build up the texture, was Original 2, in Screen blending mode, 100%. The effect was still not to my liking, so I added a Solid Color adjustment layer. To control that color, before adding the adjustment layer, I used the color picker to select a pale green from the blurred background layer. That layer was also put in a Screen blending mode.

At that point, it was necessary to cut and paste the flower as a top layer. Once I had selected, I used Select > Modify > Contract to bring the selection inward by 3 pixels. Then (on a copied original layer), I inverted the selection and deleted everything in that inverse with the Delete keyboard key. That took care of stray dark areas at the edge of the selection.

I ran the single flower layer through NIK Color Efex Pro and used the Detail Extraction and Pro Contrast presets.

To finish off, I wanted to sharpen the flower more, but not the textured background, so I used Filter > Other > High Pass. I moved the slider until the individual pedal lines showed up and then put that layer at Overlay mode.

Finally, I merged up (stamped up) and then added the signature.
---
5 comments posted
---
---
---

Linda M Medine
Georgianne, You work so hard on all your images. I can hardly find anything to improve your images. This is a Fine Art Group so whatever a person puts up it is what they see and how they want it. But you know everyone has an opinion. I would like to see the beautiful flower in a square crop. I feel like the dark texture in the corner is distracting. I flip the image and painted in a little green on the stem. I love the contrast flower to texture. &nbsp
Posted: 10/03/2021 22:33:01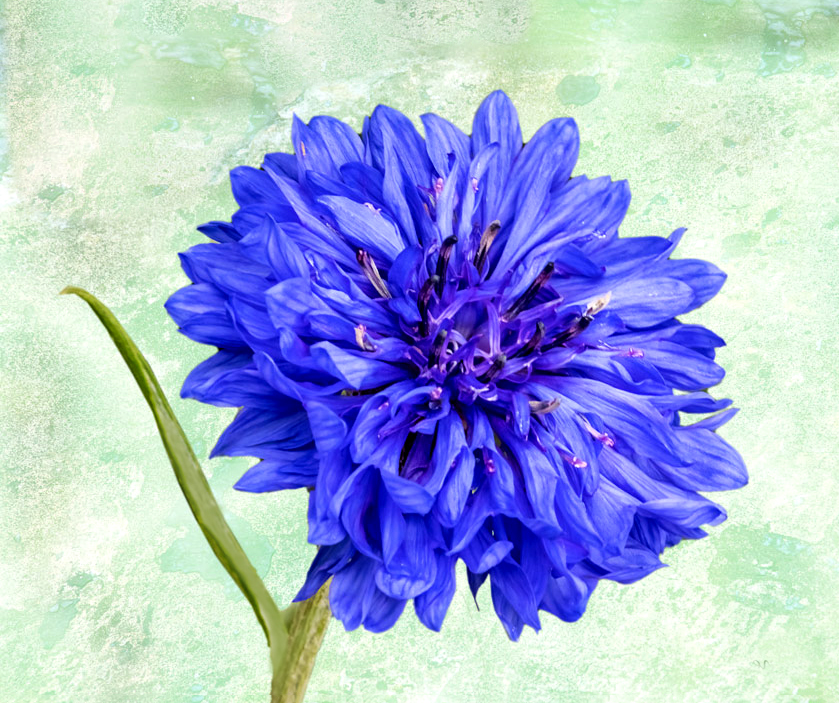 ---
---
---
Michael Moore
This is a really beautiful image and it has taken on a very attractive painterly quality with your processing. I like how you have created your texture and agree with Linda that the dark upper right hand corner is a little distracting - I might eliminate the dark portion or flip your texture to have the darker portion on the left which might create a balance. Very nicely executed. &nbsp Posted: 10/08/2021 09:16:57
---
---
---
Witta Priester
A creative take on this hidden gem. Thanks for the detailed and clear explanation, and also for the idea of using the background (sans subject) as a texture. I too would eliminate the dark part of the rock texture -- maybe just expand/ transform in PS. &nbsp Posted: 10/10/2021 09:09:12
---
---
---
Connie Reinhart
Very nice. I often try to separate a flower from the background; sometimes it looks like the flower is just floating (not really what I want) Keeping the stem and leaf gives this flower a base. I find that the background is a littlte too bright. That may be personanl preference because bright green is not my favorite color. Here is a version with the image reversed, the dark corner lightened, and the bright background tamed down. The corner was lightened by using NIK graduated neutral density filter on a bias and adjusting brightness. &nbsp
Posted: 10/10/2021 11:35:02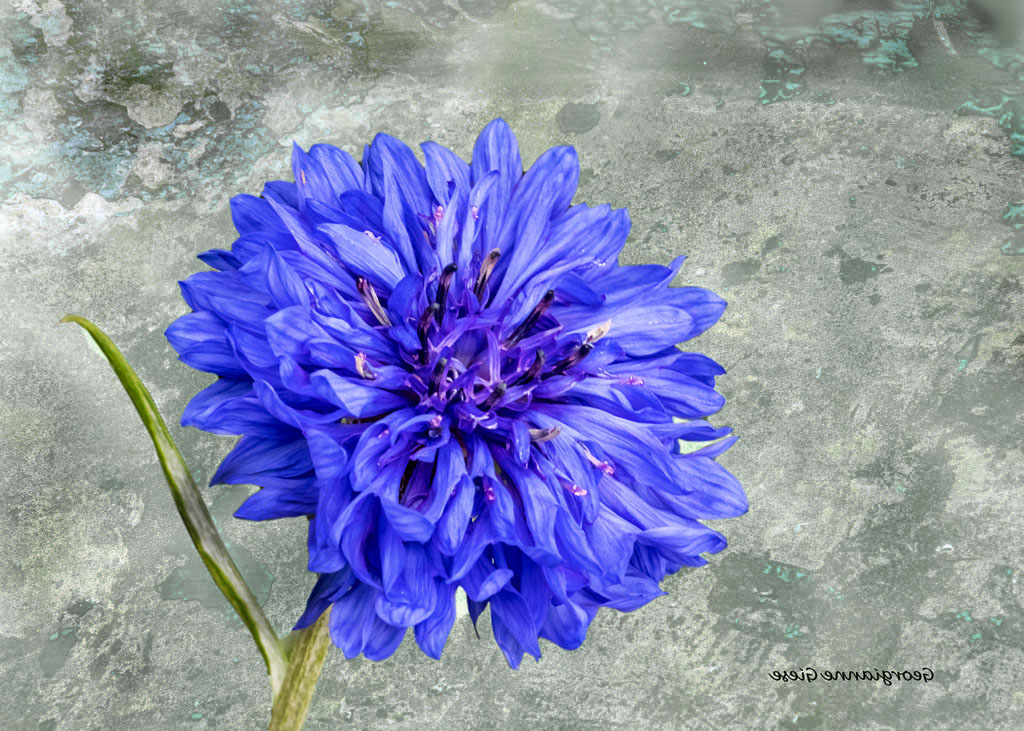 ---
---
---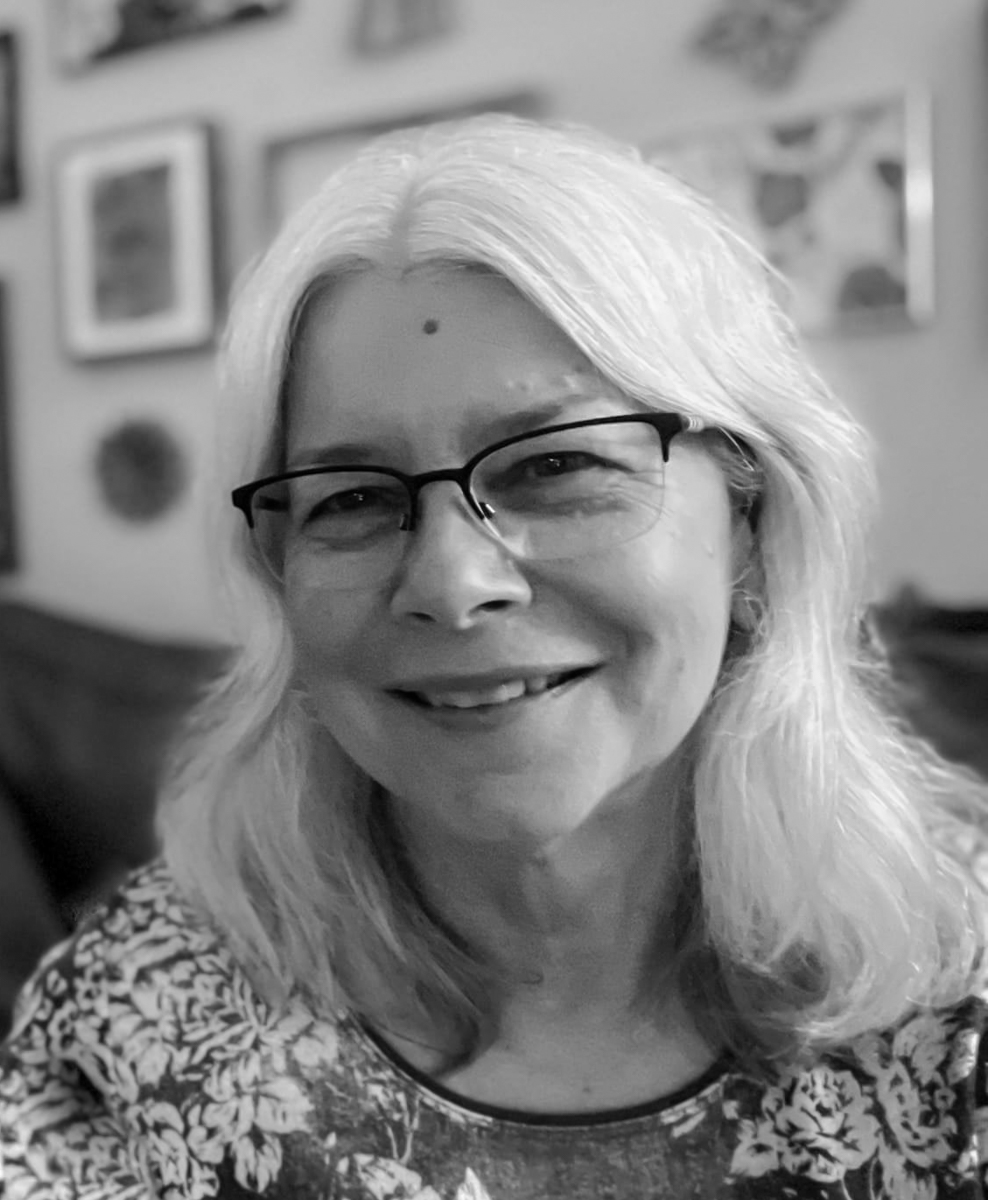 Denise McKay
Very nice image Georgianne. I really appreciate the detailed information you share about your post-processing. One day (I keep telling myself) I'll take the time to learn more about Photoshop than the few small things I occasionally use!

I do like the flipped version others have shared as I feel the single leaf draws you into the photo when it's on the left side. As a personal preference, I think I would like the entire background a bit darker as well. But I truly have nothing different to add than what was mentioned by others. You've done a great job of capturing the motion and texture of the petals in this flower. Well done! &nbsp Posted: 10/12/2021 06:39:45
---
---
---
Please log in to post a comment