Connie Reinhart
---
September 2021 - Last Rose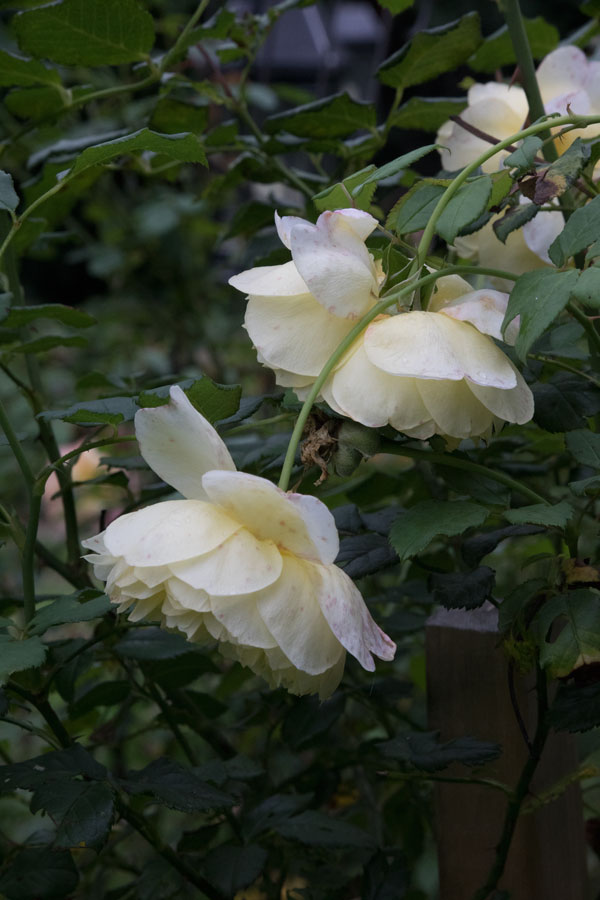 Original
About the Image(s)
Our camera club had a photo shoot at a local flower garden last week. The whole garden was past its prime, and I was disappointed at first sight. Our hosts were gracious people, very knowledgeable about more than just flowers. We shot until the rain started in earnest. Despite the weeds and the wilting, there was much beauty to be found.

This rose reminded me of Miss Havisham with bits of its former glory still hinted at beneath the surface. I fixed up the bright spot in the background (left middle). Did some sharpening with high pass, adjusted the white and black points. I wanted a watercolor look and found it using Topaz Studio 2 Cartoon. Cropped a little and added a vignette. It is titled "Last Rose of Summer", trite, but appropriate. I like it; my daughter was not impressed. Oh well.
---
5 comments posted
---
---
---
Georgianne Giese
It is a lovely old rose! I like the lines of the image, with its curved, sloping descent. The cartoon application emphasizes the rose well, though it is not a watercolor look, in my opinion.

The cartoon effect also emphasizes the background leaves and that competes with the rose, strongly, in my opinion. Perhaps that distraction would be minimized if you used a texture to soften the background. Alternatively, in PS, you could under expose and/or desaturate the background with adjustment layers. However I believe a watercolor texture would work best, so that the rose becomes the prime focus of interest. &nbsp Posted: 09/03/2021 04:56:28
---
---
---
Witta Priester
Connie, as you note, this rose was a bit past its prime. Yet still beautiful in a wabi-sabi way. That faded beauty really hits home with this 75 year old.
Like Georgianne, I felt the background in your processing was too prominent. Here's a version where I used TS2 glow and duo-tone on the original photo and then darkened the background in PS. I like the "glow"idea for this photo. &nbsp
Posted: 09/04/2021 12:12:49
---
---
---
Michael Moore
This cascading rose makes for a strong composition and I really like the faded glory aspect. I agree with others that the background is a little too busy here and needs to be tamed to get those roses to pop.

You might consider a B&W conversion as you have a fairly monochrome image that has fairly high contrast. You could go with sepia tones if you wanted to play to the fading beauty angle or a more traditional B&W approach where you bring as much detail out in the roses as possible and soften/darken the background. &nbsp Posted: 09/06/2021 08:46:16
---
---
---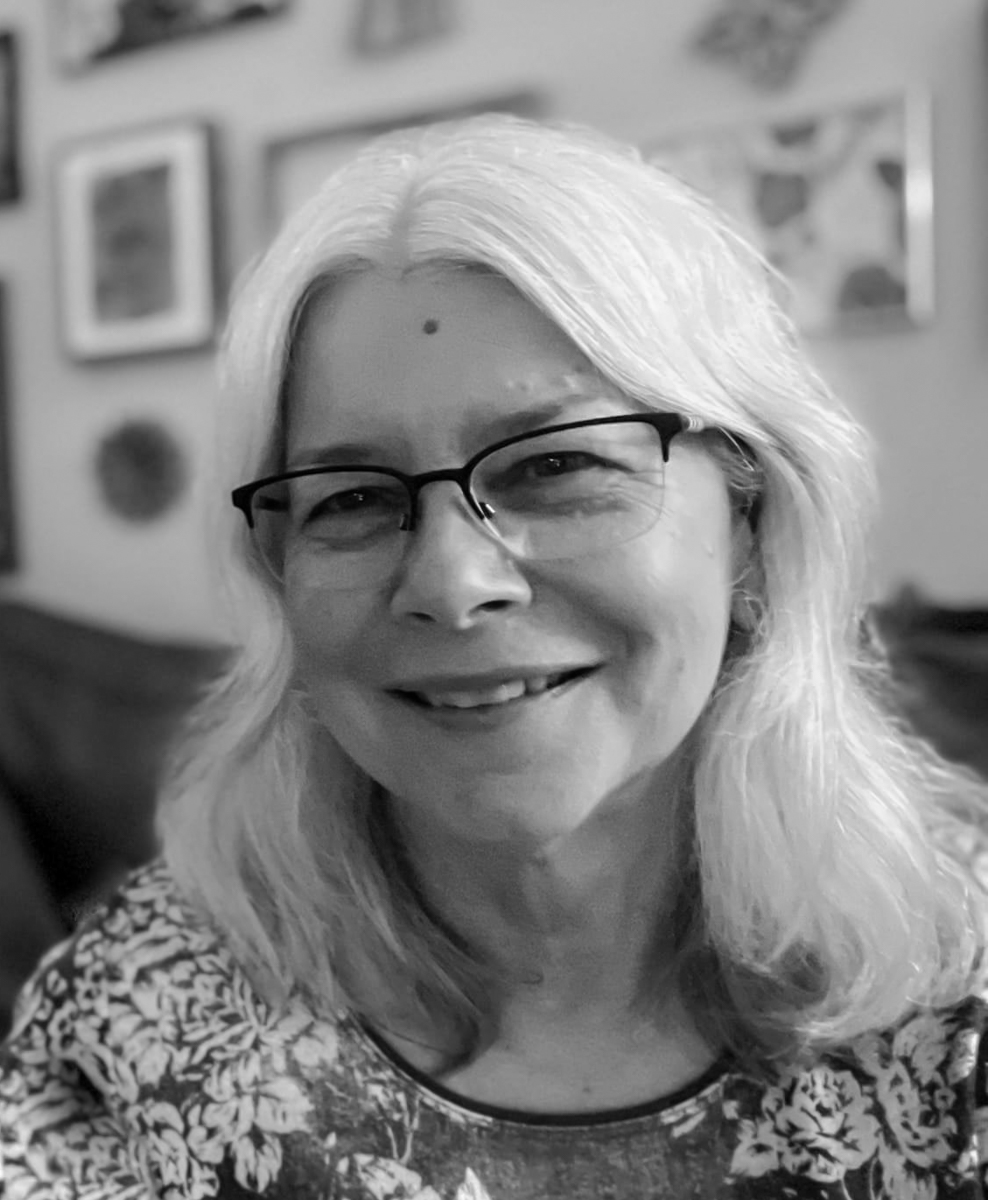 Denise McKay
I love the composition you've captured. The curving lines of the drooping roses tell your story well.

I also wonder if eliminating some of the background busyness might add to this image; or as Michael suggested, trying a monochrome version. I feel there is a lot of potential with this subject matter and composition! You had a good eye to pick this out of what you described as a disappointing environment. Kudos for hanging in there! &nbsp Posted: 09/06/2021 09:06:33
---
---
---

Linda M Medine
---
---
---
Please log in to post a comment