Linda M Medine
---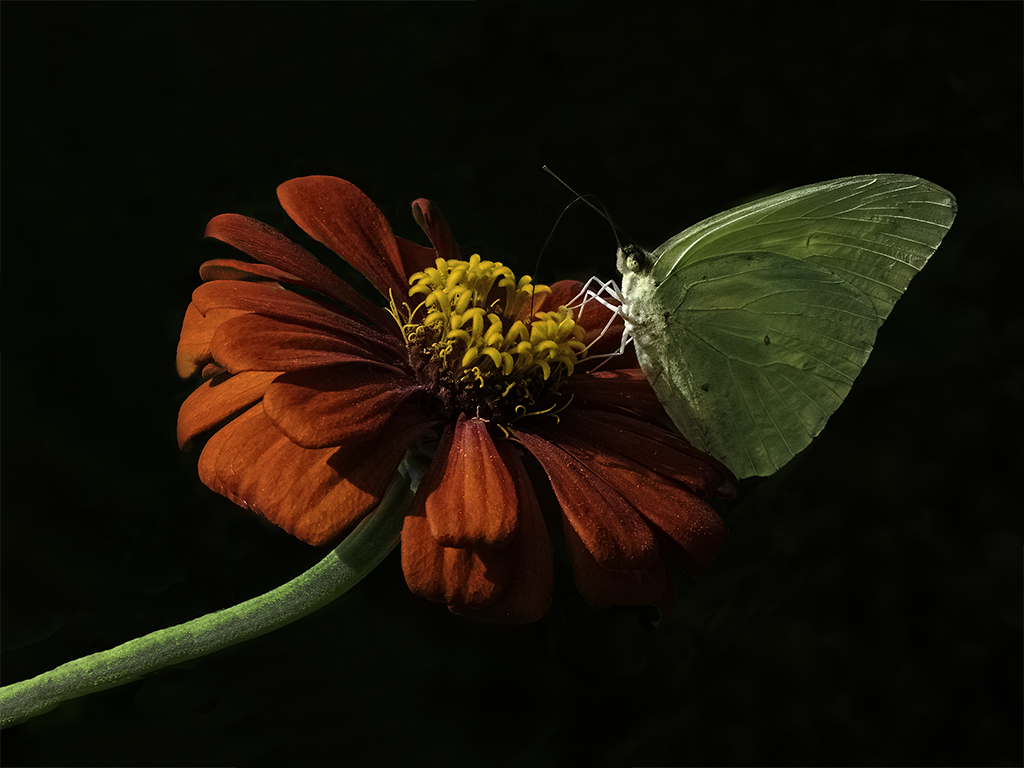 September 2021 - Cloudless Sulfur Butterfly
Original
About the Image(s)
This is a Cloudless Sulfur Butterfly. I took this butterfly yesterday evening (8/28) at around 1:45 pm so there was some shade on the flower. I used a crop camera with Tamron 70 - 200mm lens at F13, ISO 500, 1/1000. I was wanting to stop the action and the flower moving from a little wind. I love the colors, bright red with the yellow, good contrasting colors.
---
6 comments posted
---
---
---
Georgianne Giese
Lovely! You did a good job of cropping and rotating the flower into that angled position. Yes, the colors are appealing. You really brought out the red and green in your post processing.

Could you, in the future, tell us a bit more about your post processing steps?
&nbsp Posted: 09/03/2021 05:13:29
---
---
---
Witta Priester
This is a excellent capture that you have processed to a tee. So well done!
Like Georgianne, I would appreciate a bit more about the processing, for example, how you got the antenna separated from the darkened background.

As for improvements, I'm thinking the underside of the butterfly is too white/bright, especially given the rotated crop, so it could be toned down.
&nbsp Posted: 09/04/2021 12:27:38
---
---
---
Michael Moore
I completely agree with Georgianne and Witta - A very captivating image. You have processed this image very well - removing distracting elements and darkening your background really makes your stars, the butterfly and flower pop. &nbsp Posted: 09/05/2021 09:51:30
---
---
---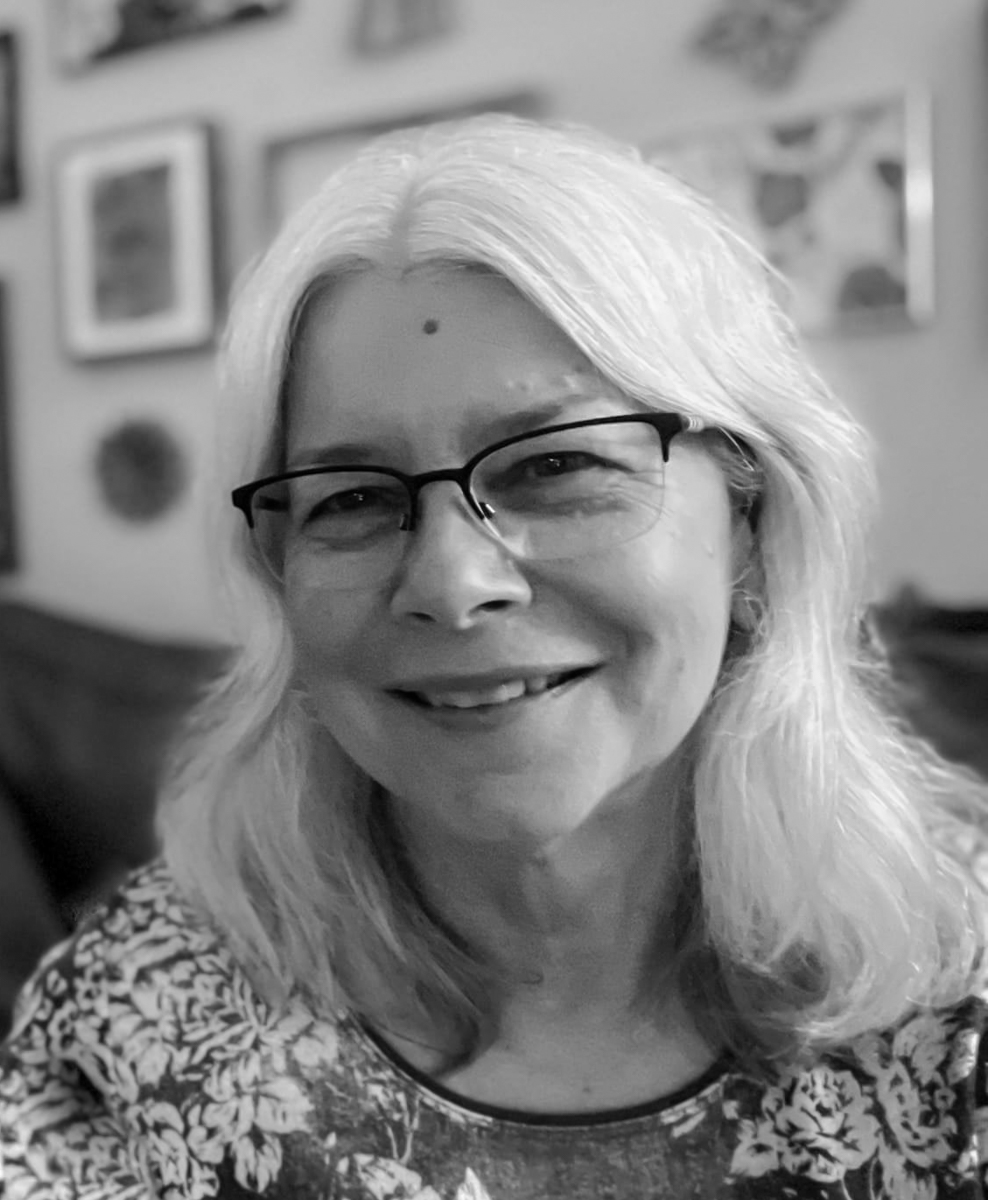 Denise McKay
This is a nicely cropped and composed photo of very pretty subjects. I think changing the background to black helped bring out the colors well. On my screen the subjects are not in sharp focus, which I feel can add to taking some real artistic license with the image.
For the theme of "fine art" VS documentary photography, I took the liberty of playing with this image in Topaz Studio 2. I added a "look" made up of multiple filters that I didn't think needed adjusting (Dreamy Day). However I did add one more filter, Smudge, so I could manipulate the lines a bit. I used Normal blending mode at 50% opacity. This version emphasizes the bright light coming from the left and hitting the front of your butterfly. I feel like the color tones of the background compliment both the flower and butterfly. So I hope you don't mind me playing to create another quick version as food for thought. :) &nbsp
Posted: 09/06/2021 09:42:31

Linda M Medine
No, I am always open to something different. Thank you for the suggestion. Love what you did with it. &nbsp Posted: 09/07/2021 21:15:21
---
---
---
Connie Reinhart
Red and green are opposites on the color wheel. That helps make this image stand out - as well as the nice diagonal composition and the 'interaction' of the flower and butterfly. Denise's addition of the filter suggests the light that is casting the shadows; good addition.
&nbsp Posted: 09/24/2021 12:42:57
---
---
---
Please log in to post a comment