Georgianne Giese
---
September 2021 - Water Lily Reflection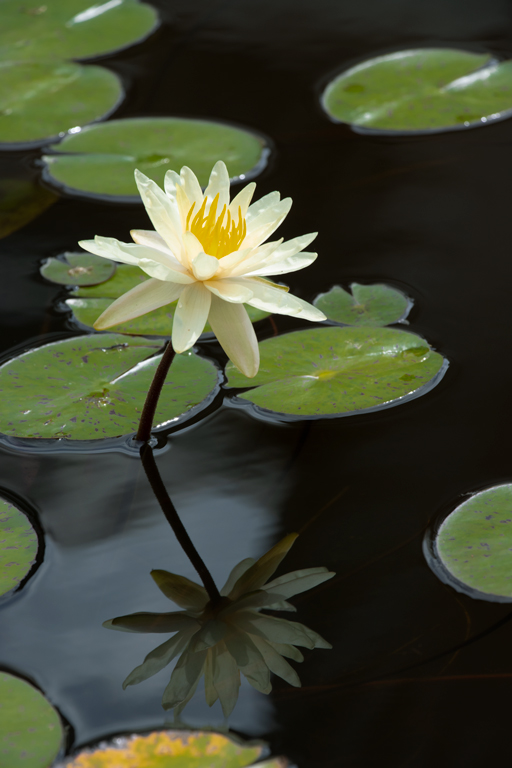 Original
About the Image(s)
A couple weeks ago, the water lilies at Brookgreen Gardens in Murrells Inlet, SC, were in full bloom. We took a tour of the various water lily ponds there and had a glorious time photographing the lilies. I liked this one with the reflection, so decided to turn it into a photo painting.

As usual, my first step after Camera Raw, was to apply the NIK presets: Darken/Lighten Center, Detail Extractor, and Pro Contrast. Then I cleaned up the image a bit with Content Aware Fill and the Healing Brush.

Next step was to apply a texture by Painted Paper Texture Storm Anthology. It's layer is at 51% opacity in Pin Light. But the flower got too blurred out, and that called for correction. I applied a mask and hid the texture over the flower and with a lighter opacity black paint, revealed a little more of some of the leaves, in various opacities for shading. Then I stamped up.

The flower was still not sharp enough for my liking, so I applied NIK Detail Extractor to the flower only. Still, I was not happy, as I wanted a more painterly effect. I applied NIK again and used both Darken/Lighten Center and Pro Contrast. That brought out more texture, but it still wasn't 'there'.

As a last resort, I went to Topaz Studio 2, chose Impression, and tweaked the brush and its settings until I got the image I craved! But, of course, it blurred out the flower again, so back in PS, I applied a mask and painted black over the flower, to bring back its previous radiance!

To emphasize the painterly effect, I duplicated the top layer and clicked on Filter > Other > High Pass. That produced a gray layer. I moved the slider until just the right amount of lines showed through, and put the layer in Overlay blend mode.

I hope you enjoy this lily image as much as I did. Please let me know if there are suggestions for improvement or changes.
---
4 comments posted
---
---
---
Witta Priester
Georgianne, I like your original photo a lot. What is appealing to me, aside from the lovely water reflection, is the contrast between the delicate color of the lily petals and the dark water. Your processing has muted that contrast, while adding your desired ethereal painterly look.
In my opinion, even with all your efforts, I feel that the lily flower has been lost in the shuffle. I have not tried adding textures to a dark background, so no helpful thoughts there. Instead, I wondered about a different crop and enhancing the flower, especially the center, as an alternative starting point for your processing. &nbsp
Posted: 09/04/2021 10:08:18
---
---
---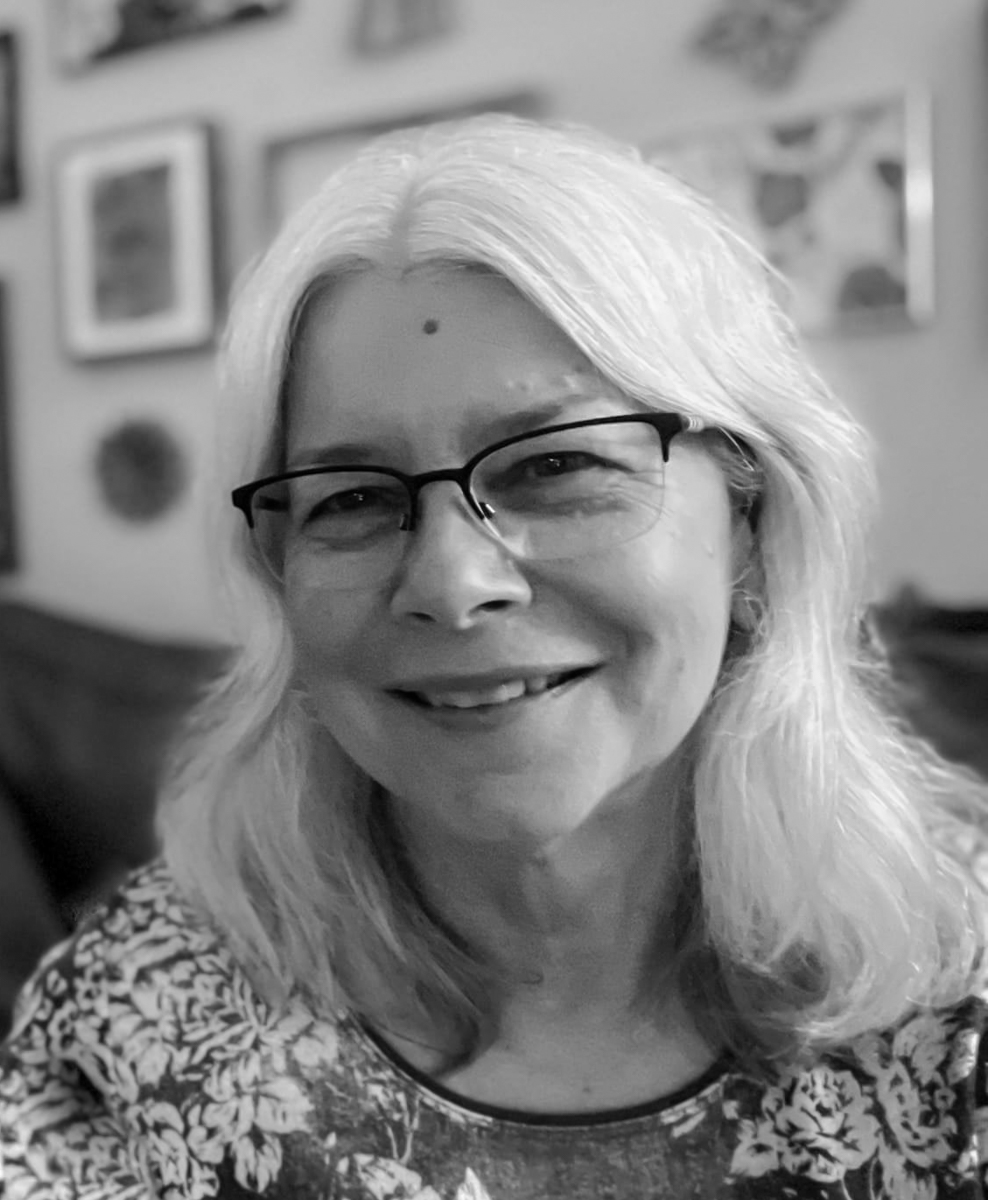 Denise McKay
I really like your post-processing of this beautiful flower. I enjoy being drawn into the entire scene, the environment, of where your subject matter exists. So I appreciate seeing the surrounding leaves and water.
However I did feel the flower itself was a bit blown out, therefore getting a little lost in the image. So I brought this into Lightroom and reduced the highlights on just the flower and increased the white point just a bit to try to maintain a bit of the glow without blowing out the detail too much. Here's that result.
&nbsp
Posted: 09/06/2021 07:11:28
---
---
---
Michael Moore
I really like your image and where you have taken it Georgianne. To my eye you have captured the painterly quality you were going for. As you and others have noted, it can be very tricky working with white flowers as they can loose detail so easily. I think you have done a good job of keeping enough detail in the very soft mood you have conjured. Your final result is quite pleasing. &nbsp Posted: 09/06/2021 07:22:06
---
---
---

Linda M Medine
---
---
---
Please log in to post a comment