Connie Reinhart
---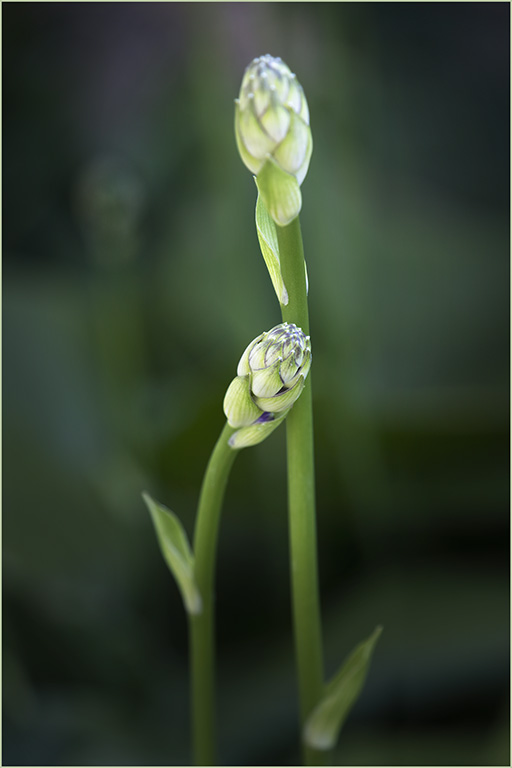 July 2021 - Hosta Buds
Original
About the Image(s)
Yesterday we went outside before the worst heat hit to photograph flowers. Hostas are not my favorite plants, but the simple grace of their buds is intriguing. These two look like they are having an intimate conversation. Perhaps the taller one is comforting the shorter one. Shot with Canon 5D Mark IV, f/8, 1/125 sec, ISO 400 in shade.

The original is RAW, but I made no adjustments to white balance. Processed through PS using Topaz Studio 2. All steps are on separate layers. Removed bright stem on right side by cutting and pasting a background selection. Then used AI Clear at high sharpness (didn't do much for the taller bud). Then burned in some bright spots in left background. Then applied Topaz Precision Detail on just the buds. Added a vignette and reduced the layer opacity to 73%. Added a brightness/contrast adjustment layer (30% brightness) to just the buds. Added a pale green border for this presentation.


---
This round's discussion is now closed!
6 comments posted
---
---
---
Georgianne Giese
The colors are lovely and the composition is graceful.
I'm not sure the Topaz presets helped much with sharpness. The lower bud was fairly sharp in the original. Have you tried using the High Pass technique in PS? Duplicate the top layer. Go to Filters > Other > High Pass. A gray screen will appear. Move the slider to the right just until you see the outline of what you wish to sharpen. Change the blending mode of that gray layer to Overlay. It does a wonderful job! Here is High Pass applied to your final image. &nbsp
Posted: 07/02/2021 10:56:25
---
---
---
Witta Priester
I like the idea here. The connection between the hosta buds makes for a lovely intimate little story. You've done a great job removing or minimizing some of the distracting bright areas. The really dark areas could use some similar help, since they are so dark they pull my eye away from the buds.
For me, the softness of the tall bud is problematic. I think the large difference is sharpness between the buds almost negates your story about the interacting buds. Since I see no way to fix that, I tried a crop leaving only one bud. To simplify, I painted over the remaining top of the tall hosta in green on a separate layer and used the darker color blend mode. &nbsp
Posted: 07/03/2021 00:56:46
---
---
---

Linda M Medine
My first thought was "lean on me". I like both flowers showing in the image. It has a tenderness in this image. Good detail and great color. Great job. Just tried to get the top flower sharp. I just tried this....... I copied the sharp flower and transform it on top of the original flower that was out of focus. Then I went into high pass to sharpen it. In the blend mode I multiplied it and pulled back on the opacity a little. &nbsp
Posted: 07/07/2021 16:29:42
---
---
---
Connie Reinhart
You are all so polite! But let's face it. This is a perfect example of why we need to get it right in the camera. I was handholding (should have known better). Thought f/8 would give enough DOF. Linda, your copy/paste did the trick. I do still like the emotion shown here, though. &nbsp Posted: 07/11/2021 13:29:05
---
---
---
Mary Hinsen
Hi Connie - beautiful composition. I really like Linda's suggestion - it's kept your original intention for the image and sharpened the top hosta bud.
I too use high pass to good effect. &nbsp Posted: 07/20/2021 16:46:26
---
---
---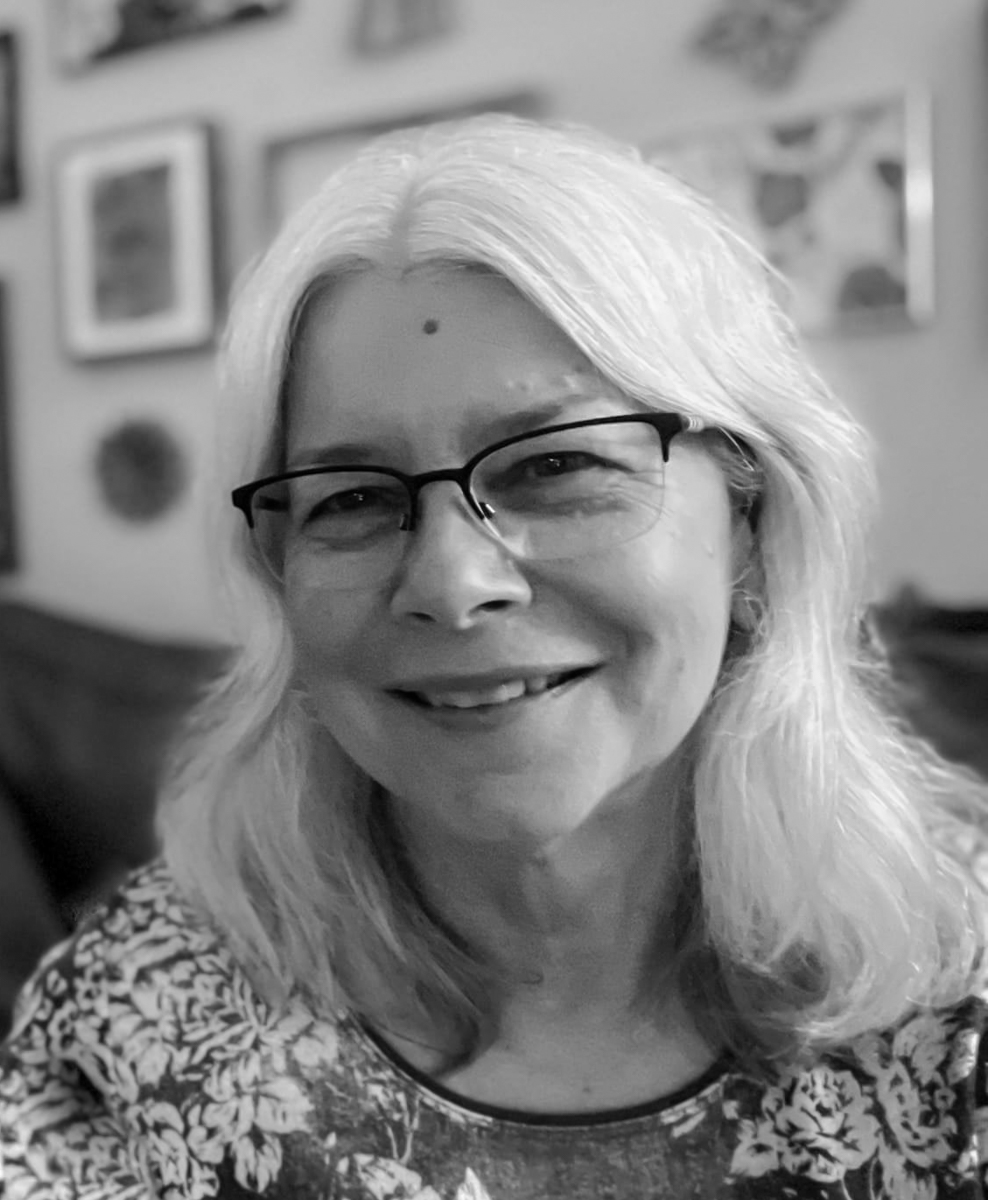 Denise McKay
This is a very touching composition. Your concept and subject matter are very nice. Like others have noted, I also feel both buds should be in focus since the main theme is about their relationship. So one should not fade from the other in my opinion. But you definitely captured an emotion here! &nbsp Posted: 07/22/2021 21:33:47
---
---
---