Linda M Medine
---
June 2021 - Shining Alone
Original
About the Image(s)
This image was taken at an Arboretum near my home. Hill Top is developing a prairie. 2021 is the second year for them to seed the prairie with native wildflowers.

I used my zoom Tamron Lens 150-600 on a crop camera and used 900mm at F8, ISO 100 1/160 sec and it was 11:40 am on May 31, 2021. I also flipped the image because I like the
way the lines on the left are making a leading line to the flower.
---
9 comments posted
---
---
---
Connie Reinhart
The flipping and cropping are well done. The yellow line from the left leads right to the flower. The darker green on the right keeps the eye from going right out of the image. The backlight on the flower is much more interesting than front or even side light. You still have detail in the shadow side of the flower. Nicely done. &nbsp Posted: 06/06/2021 09:40:47
---
---
---
Witta Priester
The light on this wildflower is lovely and the softness of the surrounding image helps bring it into focus. Your processing and crop have gone a long way to making this a fine art image. In my opinion, there's still a little too much in the photo that pulls away from the subject. To In particular, I would try to minimize the impact of that really bright golden blobby area below the flower, which is both larger than the flower and brighter (I do realize it's an out-of focus flower). So here are two possible crops. In both I added soft splotches of gold at low opacity on a new layer to help tell the prairie field story while also drawing attention away from that bright gold blob.
&nbsp
Posted: 06/06/2021 14:47:57
---
---
---

Linda M Medine
Thank you Witta. I like the second one better. I like your idea. &nbsp Posted: 06/15/2021 13:39:09
---
---
---
Georgianne Giese
This is a bright and beautiful image. I love the way you blurred the background. The colors of the flower with the back lighting, are very appealing.
One thing that kept distracting my eye was the dark blob of the blurred flower in the middle of the other two flowers. I used Edit > Fill > Content Aware to remove it. However, other techniques to remove it would be to add a Solid Color adjustment layer of a lighter color above it, invert the mask to black, and paint with semi-opacity soft brush over that area, to blend it in more. I liked Witta's second crop, so used a similar one.
This is really a beautiful image, in my opinion. &nbsp
Posted: 06/15/2021 13:18:11

Linda M Medine
Georgianne, I see what you are talking about. Like that idea. &nbsp Posted: 06/15/2021 13:40:50
---
---
---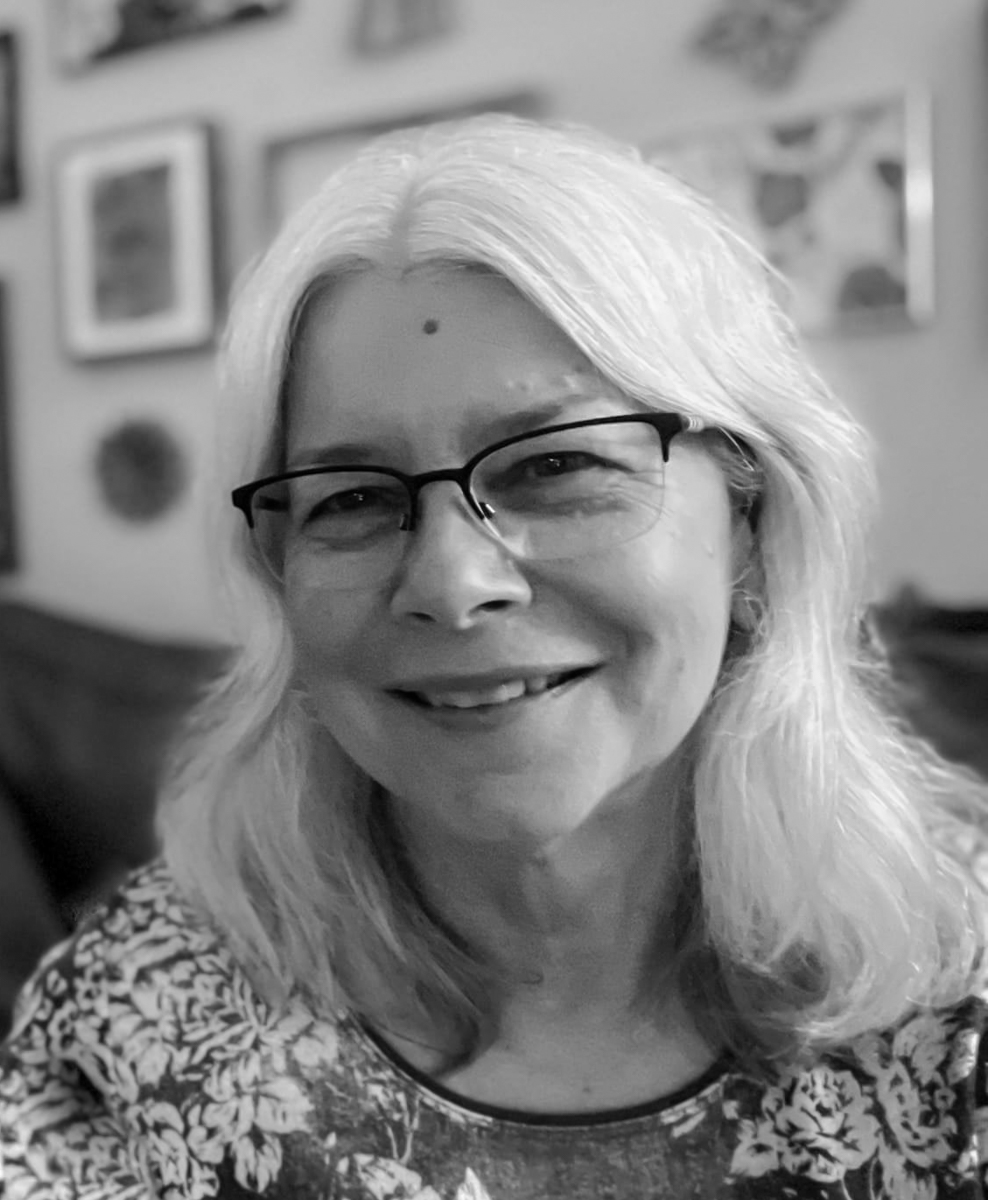 Denise McKay
I really like how you captured this flower and the post processing you did to bring out it's beauty. I agree with the others that a little different crop and Georgianne's edit to deemphasize the dark out-of-focus flower in the center, could add some improvements.

Beautiful image! &nbsp Posted: 06/16/2021 07:02:25
---
---
---
Michael Moore
Your original photo is a wonderful capture and your editing has resulted in a really lovely image. I agree with the suggestions others have offered. Just love those backlit petals, the focus on your subject and the soft ethereal feel of the background. &nbsp Posted: 06/16/2021 08:34:24
---
---
---
Mary Hinsen
Hi Linda - I, too, love Witta's second crop, and added emphasis of gold. The flower itself is really beautiful and well-shot. You have captured and edited it beautifully, emerging from it's soft and ethereal surrounds. &nbsp Posted: 06/16/2021 16:35:08
---
---
---
Please log in to post a comment