Michael Moore
---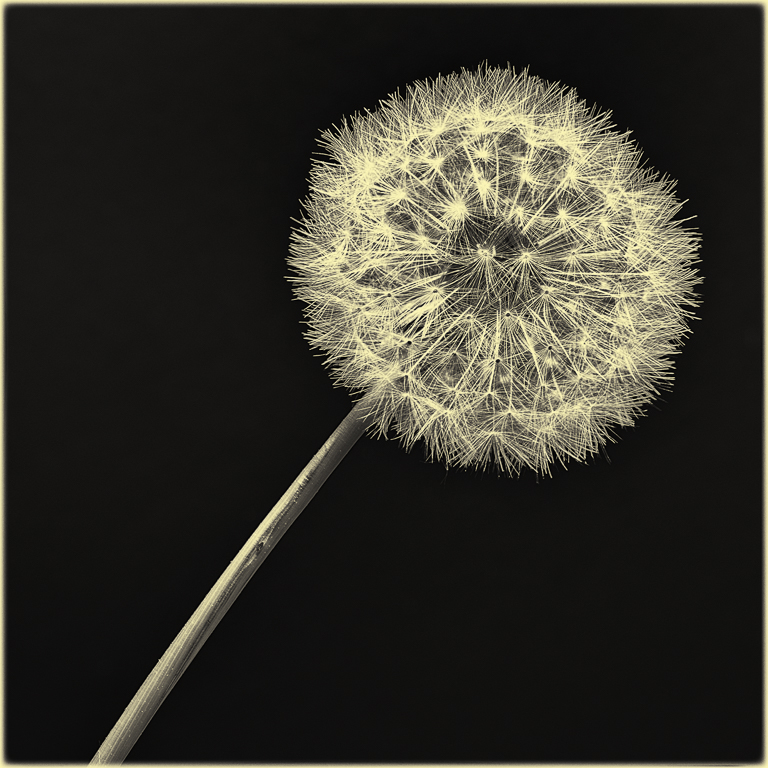 June 2021 - Dandelion
Original
About the Image(s)
About The Image

Of all the beautiful things that are blooming this spring …….. a dandelion caught my eye. I brought the dandelion home and lit it with a single Weeylite LED panel. I focused stacked 7 images for my initial starting point. The focus stack was then taken into PS to tilt the dandelion and make basic adjustments in the camera raw filter. Black and White conversion was done in Silver Efex Pro.

---
14 comments posted
---
---
---
Witta Priester
I LOVE the detail in your 7-image-stacked photo. And thanks for the Weeylite tip; it clearly works well. Putting the photo on the diagonal is a plus, as is not having the stem come out of the corner.

Although simplicity can be a plus, I wonder if there is more that can be done to help bring this into the next level of fine art photography? I have some thoughts, but perhaps you'd like to give it a go first? &nbsp Posted: 06/03/2021 08:29:55
Michael Moore
Thanks Witta. You have my attention when you suggest taking this image to the "next level of fine art photography". It makes me realize that I'm not even sure I fully understand the concept of fine art photography. I get that these images are meant to evoke an emotion, to capture the imagination to ..... not be a documentary snap shot. At any rate, I am completely open to your suggestions. &nbsp Posted: 06/03/2021 11:49:46
---
---
---
Connie Reinhart
Dandilions don't deserve their bad reputation. Their cheerful faces look like a child's drawing of the sun with all the rays shining out. The seed heads are fun to play with. Remember tickling your friends faces, blowing the little parachutes away, trying to catch those same parachutes? This composition is different from most dandilion shots - a head-on close-up portrait. You made good use of the focus stacking technique. Witta got me thinking about where to go next. Let's see what you come up0 with. &nbsp Posted: 06/06/2021 09:36:59
---
---
---
Georgianne Giese
Nice, tack sharp image, as is the tilt of the dandelion.
Fine art photography is, to me, something that a decorator might hang on a wall, aside from a straight photograph.
Here is one idea on how to change this up a bit. I duplicated the background layer and then in PS: Image > Adjustments > Invert. I also tried duplicating that layer and using several different blending modes. Here is the softer image without the third layer. &nbsp
Posted: 06/15/2021 13:03:21
Michael Moore
I really love what you have done here Georgianne! It would have never occurred to me to invert the image which results in this high key look that is just lovely. I agree that your image is one I can more easily see on a wall. The inversion process also opens the possibility of using subtle textures which might enhance the look although I like it just as you have edited it. Thanks for sharing your approach. &nbsp Posted: 06/16/2021 08:18:25
---
---
---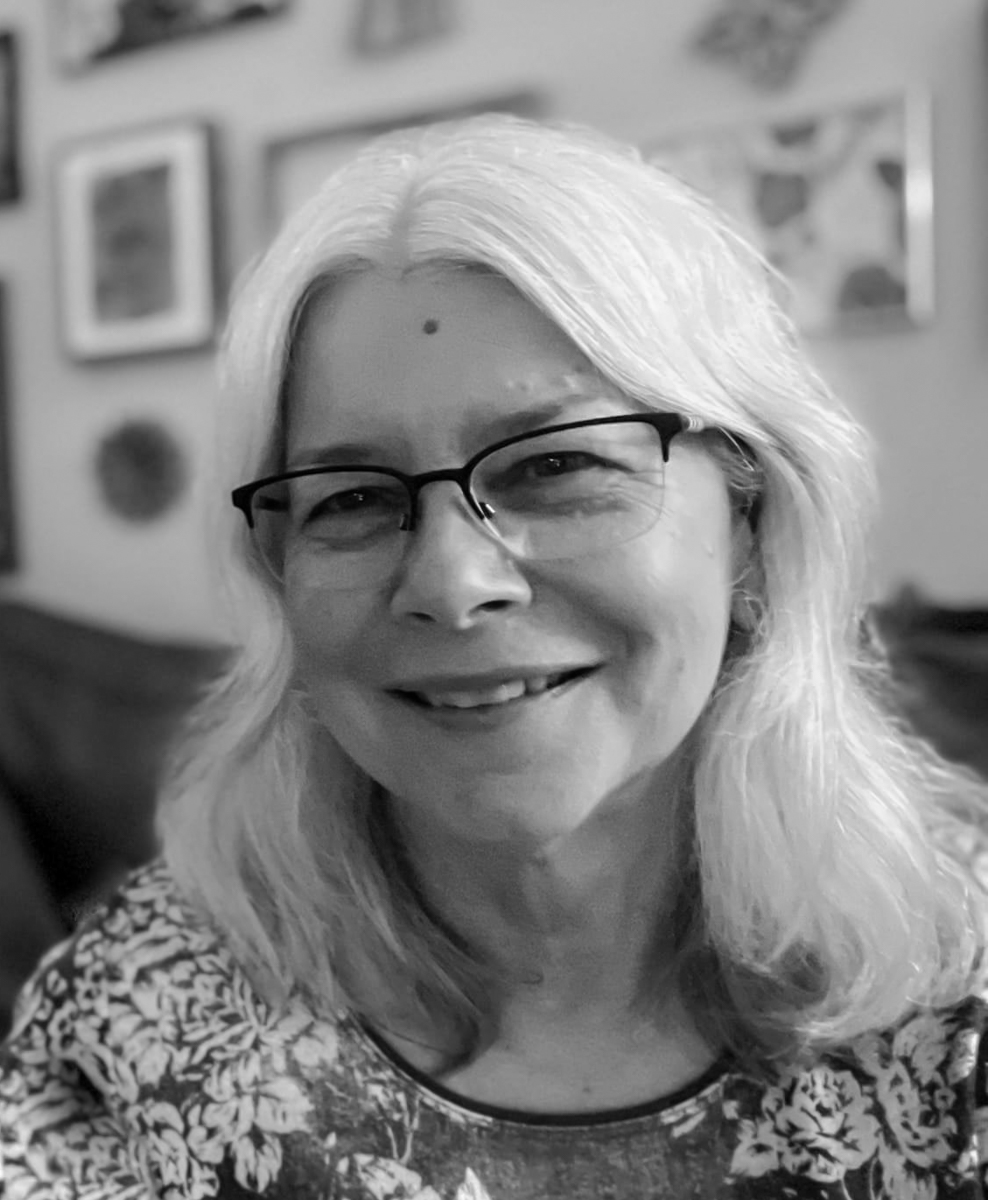 Denise McKay
Dandelions have always been a favorite of mine! I agree with Connie that part of that might be fond childhood memories of blowing the seeds away and watching them dance in the wind.
I like the composition and tilt you added to the image. Definitely makes it very appealing to look at. It also lends itself to lots of creative interpretation. I like Georgianne's take on it, but also added one of my own. I took this into Topaz Studio 2 and added a filter called Smudge. This softened the seed heads and allowed me to add some painterly movement. Just a slight adjustment that I felt added something a little different.
Great job getting all the detail in this shot. &nbsp
Posted: 06/16/2021 06:50:44
Michael Moore
Thank you for showing me another take on this image that I really like Denise. I have not used the smudge filter in Topaz and you have used it to great effect here. The seed heads have indeed been softened but all the detail in key areas has been retained - I really like the effect. I'm learning from you all that tools like Topaz can be used in very subtle ways that have eluded me. I tend to end up getting very heavy handed when using Topaz to add filters, textures, etc. I see in our group you all using the same tools I use but with a more sensitive approach and it is inspiring me. Thanks! &nbsp Posted: 06/16/2021 08:26:15
---
---
---
Mary Hinsen
Hi Michael - this is a lesson to me that less is often more! I love your dandelion, and it truly evokes childhood memories.
You have reminded me to practice focus stacking - I love the tack-sharp image.
I like Georgianne's inverted image. It's a little mysterious, a little old world. It reminds me of historic cyanotype photographic techniques.
&nbsp Posted: 06/16/2021 16:30:13
Michael Moore
Thank you so much Mary. They say photography is a subtractive process - subtract enough distracting elements and we just might end up with a pleasing composition. I am not sure whether your camera does photo stacking automatically or not. I'm using a Canon R5 which will do focus stacking automatically but I prefer a manual approach. The R5 has focus peaking which makes it very easy to see exactly where I am focused. Regardless of your approach, do dive in and have fun with it. &nbsp Posted: 06/17/2021 14:25:54
---
---
---
Witta Priester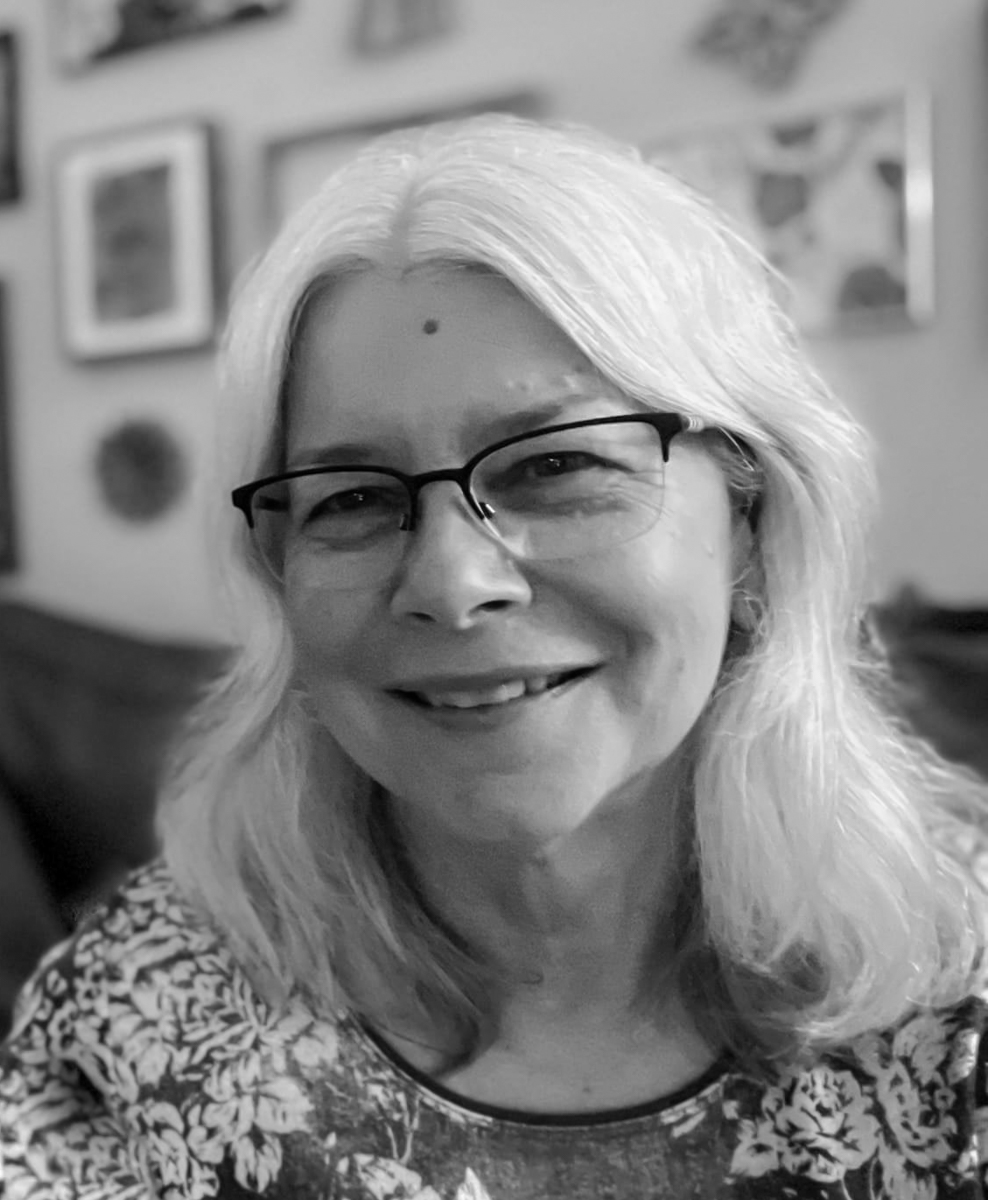 Denise McKay
Fantastic idea Witta! &nbsp Posted: 06/19/2021 07:13:29
Michael Moore
I absolutely love what you have done here Witta! Such a creative idea and well executed. I will attempt to duplicate what you have done as I can see using your approach on other images as well. Thanks for sharing a very clever perspective. &nbsp Posted: 06/20/2021 11:48:45

Linda M Medine
This is a great idea for framing. Like it. &nbsp Posted: 06/22/2021 15:25:26
---
---
---

Linda M Medine
---
---
---
Please log in to post a comment