Mary Hinsen, BPSA
---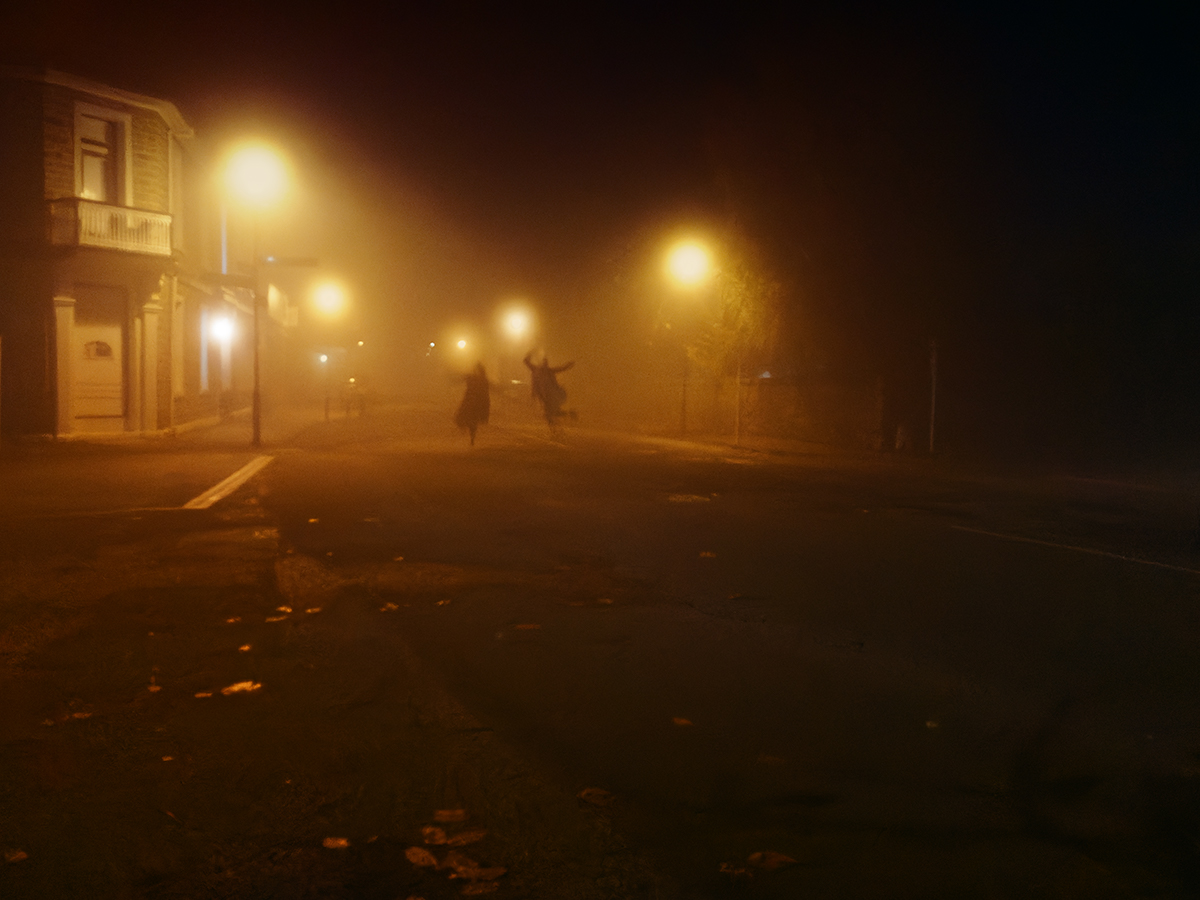 June 2021 - Clyde Fog at Night
About the Image(s)
My image for June is one I took on my way back home from the hospital in Dunedin. we drove through the historic town of Clyde. The winter fog was thick, and there was a couple out on the street, walking home after a night out. I only had my iPhone with me, so I just used the camera I had.

I use the Halide app so I can shoot raw on my phone - it makes a big difference to processing. I took the raw image into photoshop, added a colour grade to bring out the light, and also the reflected light. I didn't like the burnt out street lights above the two people, so I colour picked a yellow tone and changed it to darken blend mode.

I stamped up and converted to black and white, however I can't decide which I like best! I actually still like the original :)
To finish, I flattened the layers and cropped in a little. That's it.

Looking forward to hearing your thoughts, comments and suggestions.

---
6 comments posted
---
---
---
Witta Priester
Mary, how cool that this couple was "partying" in the street. Phone capture is indeed a great option when that's what's right there with you, and it seems to have done a great job.
I think that to take this photo to the next level, it would be good to emphasize the couple. So, first off, a more aggressive crop to remove most of the areas w/o info; then a bit of minor cloning to remove some stray lights near the figures. A shadow and highlight layer was used to add a bit of detail to the dark areas, I noticed that the light on the storefront was a different temperature, so I fixed that by painting over it on a new layer with an amber color. Finally, a new vignette was added. I definitely prefer the color version, but in the end I felt the color was a bit strong, so I used a H&S layer to bring it down a bit.
Thanks for the tip on Halide, looks like a great app. &nbsp
Posted: 06/01/2021 21:38:53
---
---
---
Michael Moore
What a great capture Mary. the image looks quite cinematic in my opinion. I agree with Witta's comments and much prefer the color version which has a warmth appropriate for this happy couple. Cloning out the stray lights and balancing the color of the remaining lights really harmonizes this lovely image. &nbsp Posted: 06/03/2021 11:41:11
---
---
---
Connie Reinhart
What an amazing capture! The dancing couple must have felt that they were the only people in the world at that moment, joyful for whatever life had brought them. The color version matches their mood better than B&W (can be cold). I also agree with Witta's changes. &nbsp Posted: 06/06/2021 08:56:05
---
---
---
Georgianne Giese
What a fortunate catch! It's a lovely image with a great story.
I too agree with Witta's comments. I find the bright lights in the color image to still be too burnt out. They do not appear to be so burnt out in the B/W version.
I downloaded Witta's version, and selected a color that surrounded the lights, added a solid color adjustment layer (in selected color). Then I inverted the adjustment layer mask to black and painted with 50% opacity white over each light bulb, to bring out the color on the solid color adjustment layer. &nbsp
Posted: 06/15/2021 08:38:21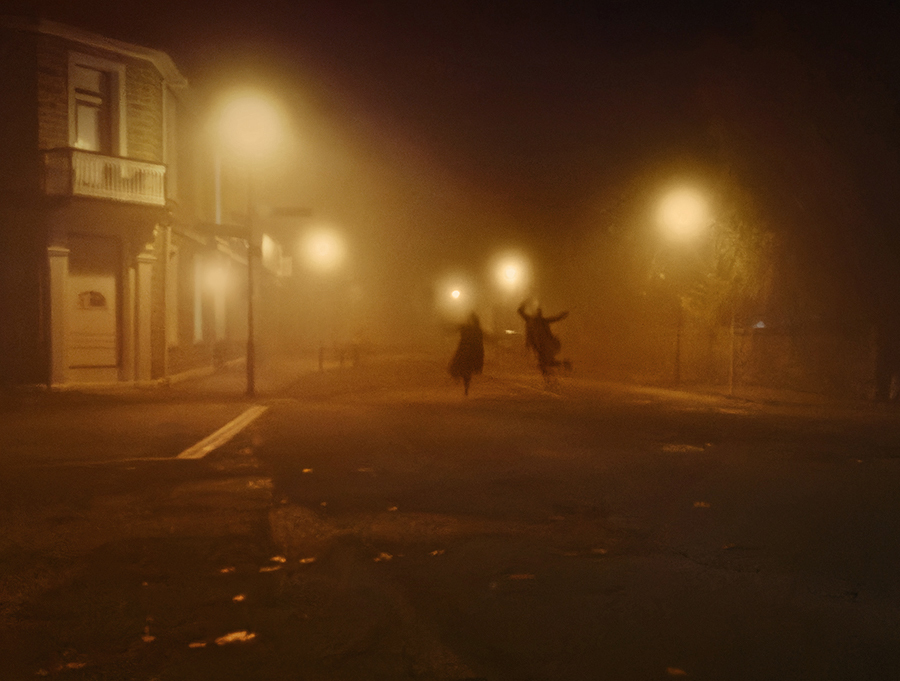 ---
---
---

Linda M Medine
---
---
---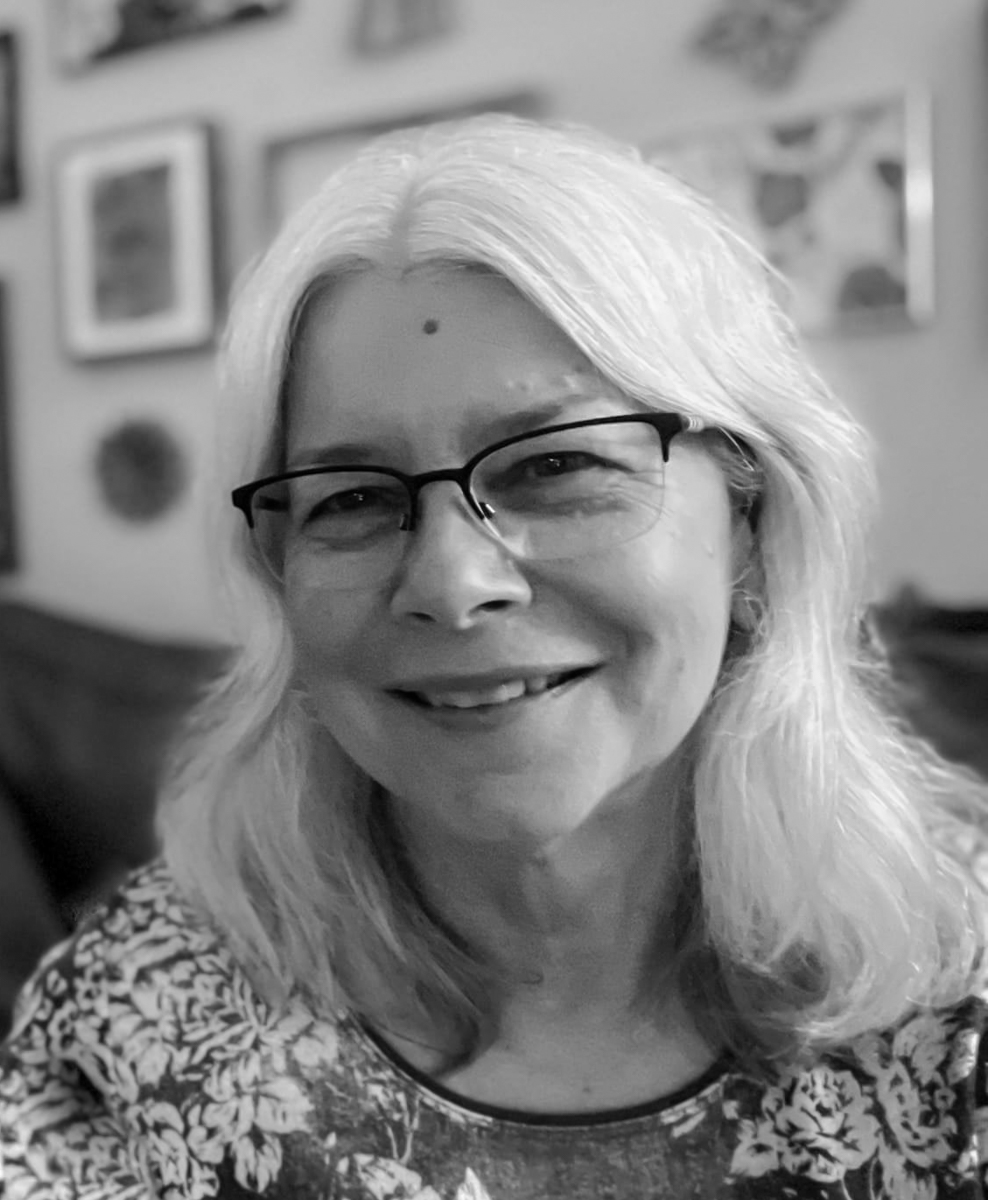 Denise McKay
Great capture Mary. The mood and environment is captivating to look at. I like the perspective and point of view of seeing this couple down a stretch of empty road due to the time of day. I wondered if cropping in a little bit differently than other's examples would accentuate that feeling of looking down the road, so I gave it a try. &nbsp
Posted: 06/16/2021 06:34:17
---
---
---
Please log in to post a comment