Linda M Medine
---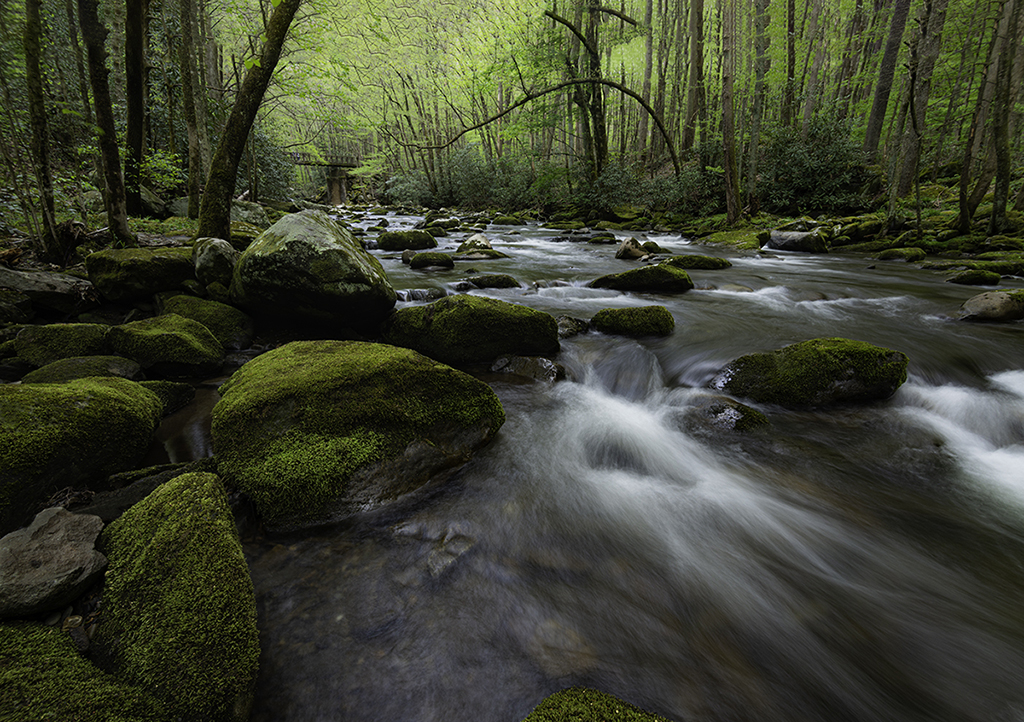 May 2021 - Smokie Stream
Original
About the Image(s)
This image was taken April 24, 2021 in Townsend, Tremont Road in the Smokies. Used a Nikon D800 and a wide angle lens, Tokina 11-16mm at 16mm. Using a tripod, at .08 sec, f22, ISO 100, time of the evening was 5:41 p.m.

I cleaned up the leaves on the rocks and cloned some of the moss on the rocks to cover the bare spots. I darkened the right side of the woods to have your eyes follow the stream from the left corner up the stream to the bridge in the background. I have the tree pointing to the stream. I used a brush with green paint to cover the light that was coming through. I lightened some of the rocks that were blown out.
---
4 comments posted
---
---
---
Witta Priester
Linda, you've turned this lovely scene into fine art. The cloning and green painting add a lot (though IMHO the sky may have just a tad too much green paint). The curved trees are definitely an interesting feature, but at the same time they draw my eye away from the foreground water that you've captured perfectly and all those great mossy rocks.
I thought I'd try using content aware fill in PS to make the curved trees disappear, and that worked well. The resulting layer was then duplicated, and, using the "camera raw "filter in PS, I added a bit more tilt to the scene. This was done by adding a plus number to the vertical setting in the Geometry, Manual Setting, Vertical area section of the filter. What do you think?
&nbsp
Posted: 05/08/2021 23:12:50

Linda M Medine
Looks very good. Thank you . &nbsp Posted: 05/09/2021 21:48:59
---
---
---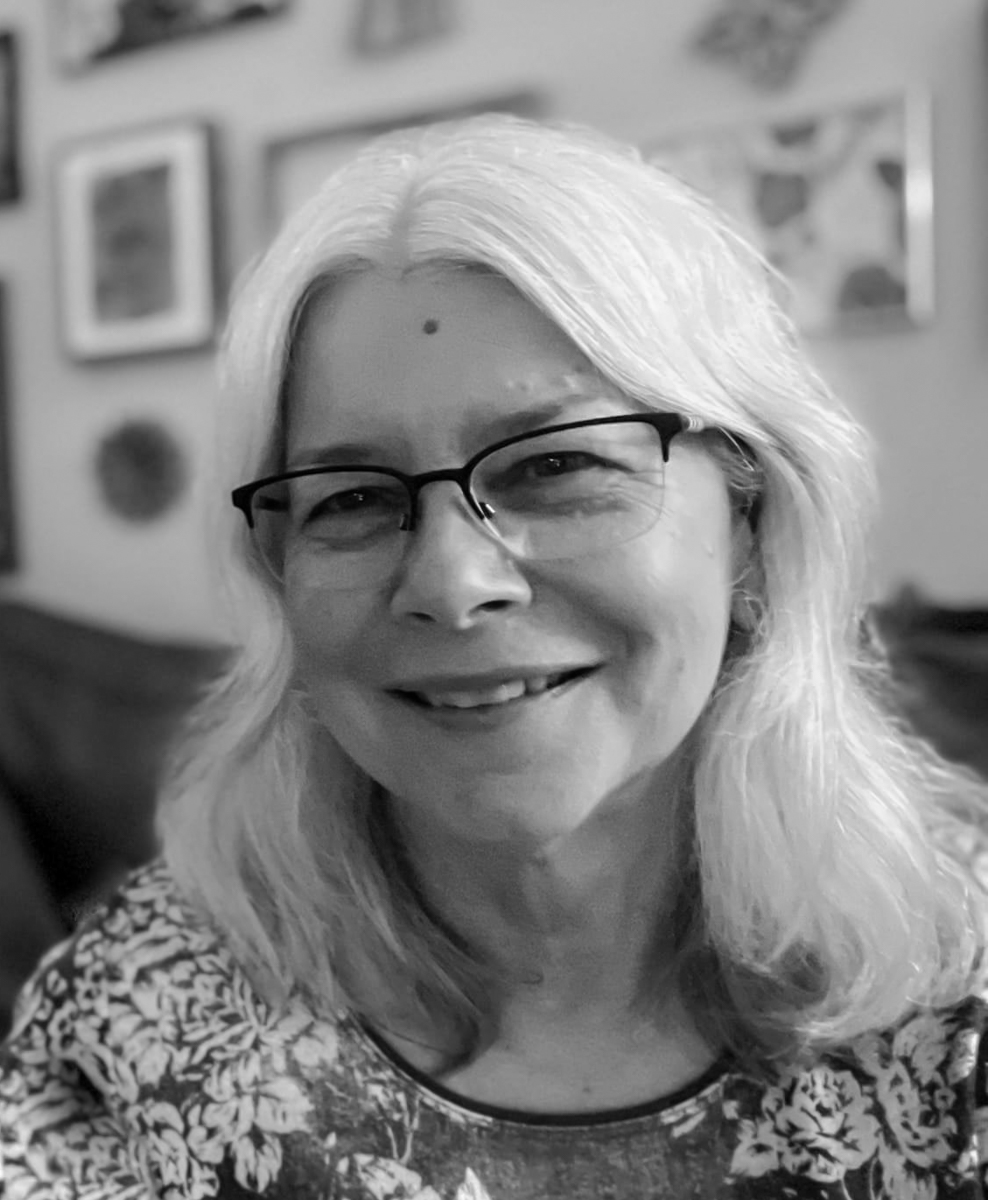 Denise McKay
You have composed this beautiful scene very nicely Linda. I too, am drawn to the curves of the trees and how that one specific tree points to the lovely bridge. I think this photo would be more suited viewing as a large print, to better appreciate the little details that make up the scene as a whole. Are the water and rocks the "stars" of this photo, or the entire place? Does the curved tree add or detract? I'm somewhat torn about that.

You also have lost the sky with the addition of the green, and I wonder if adding it back in would make this image a bit stronger?

What you've captured in this photo makes me want to go visit there for sure!

&nbsp Posted: 05/09/2021 08:26:40
---
---
---
Michael Moore
This is a super capture and I really like your processing. Cleaning up the rocks makes them appear magical as they lead your eye into the frame. I like your choice to use green paint on the sky - this eliminates what I see as a distraction. Very nicely done. &nbsp Posted: 05/09/2021 15:29:30
---
---
---
Please log in to post a comment