Jay Joseph
---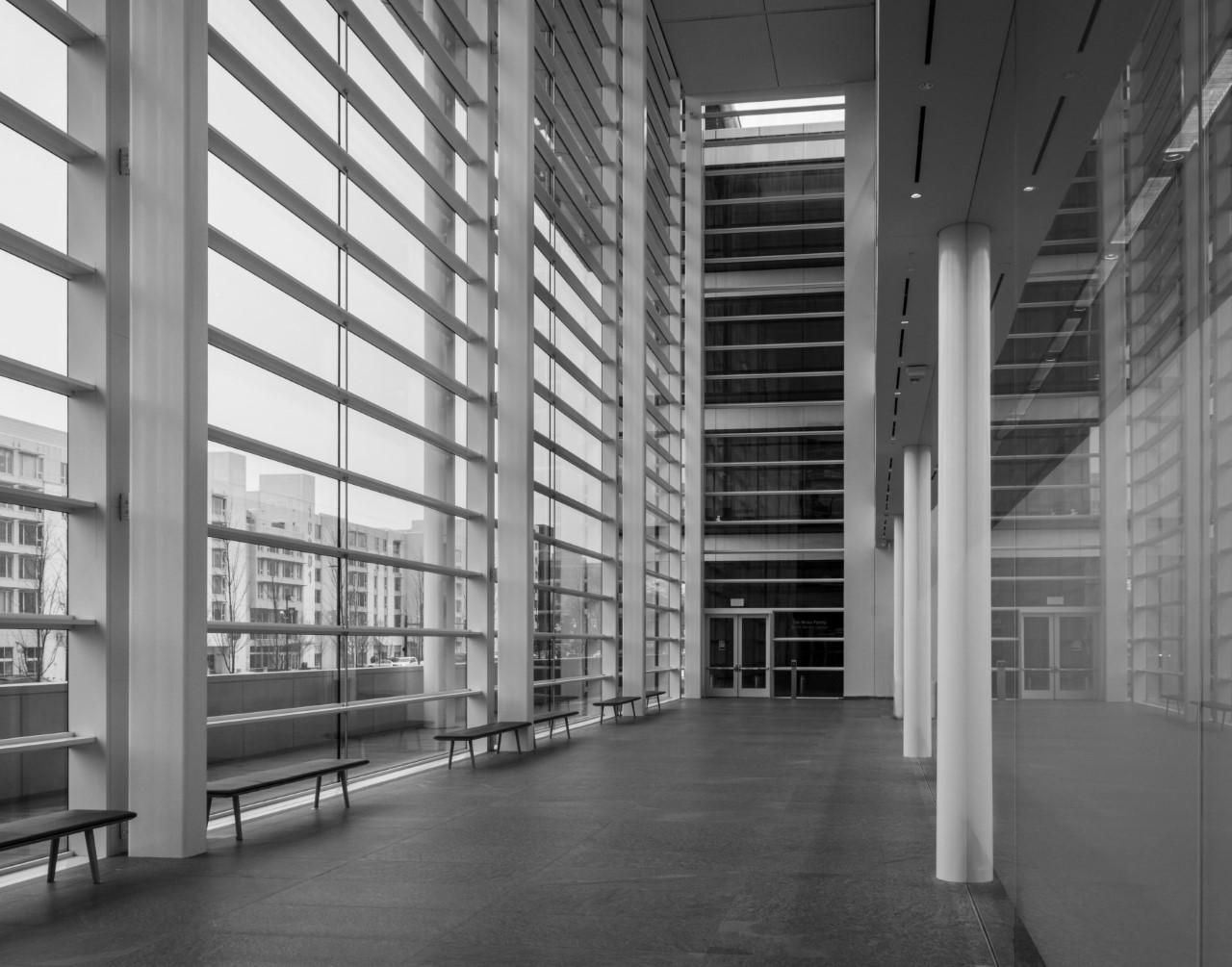 May 2022 - Endless Rectangles
Original
About the Image(s)
This photograph is called "Endless Rectangles." It was taken in one of the buildings I work in. The same building as my September 2021 picture. I admire the architecture and the style of the building. I like the way all the many shapes come together in the picture from the windows, reflections, benches, doors, light fixtures, to the windows in the buildings across the street.

I did several adjustments to the original. I straightened the perspective, did some cropping and sharpening, converted the image to black and white, removed part of a sign on the wall, and also removed a garbage can.

Pentax K-1, ISO 400, f11, 28mm. 1/50 sec.
---
6 comments posted
---
---
---
Henriette Brasseur
I love architecture and realize it can be difficult to get the right perspective and different shapes to form a cohesive and balanced image You did a great job in pulling all the elements together. Converting the image to b/w lets the viewer's eyes concentrate on all he lines that make up this beautiful structure. Well done Jay. &nbsp Posted: 05/17/2022 20:54:42
Jay Joseph
Thank you for your comments Henriette. &nbsp Posted: 05/22/2022 14:22:56
---
---
---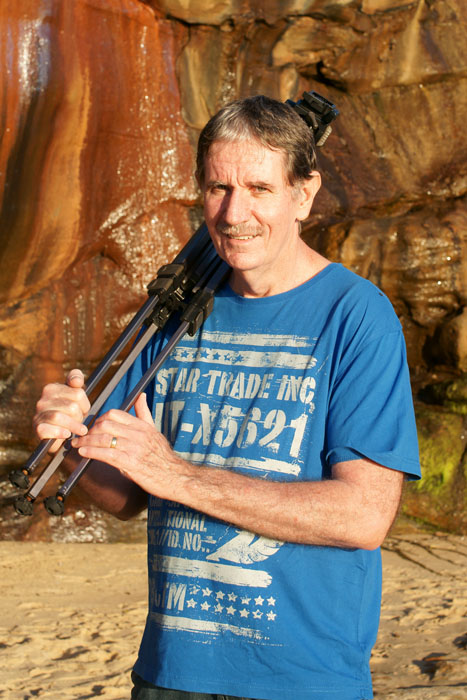 Ian Cambourne
Congratulations on a very strong image Jay. Yes I agree with Henriette, B&W suits this one very much. And your processing is great, good verticals, good toning and good content. I'm very pleased that your reflection is not in the doors at the end. Perspective and depth are also very strong. Well seen, well captured and well presented. &nbsp Posted: 05/20/2022 03:45:11
Jay Joseph
Thanks for your comments Ian. &nbsp Posted: 05/22/2022 14:24:57
---
---
---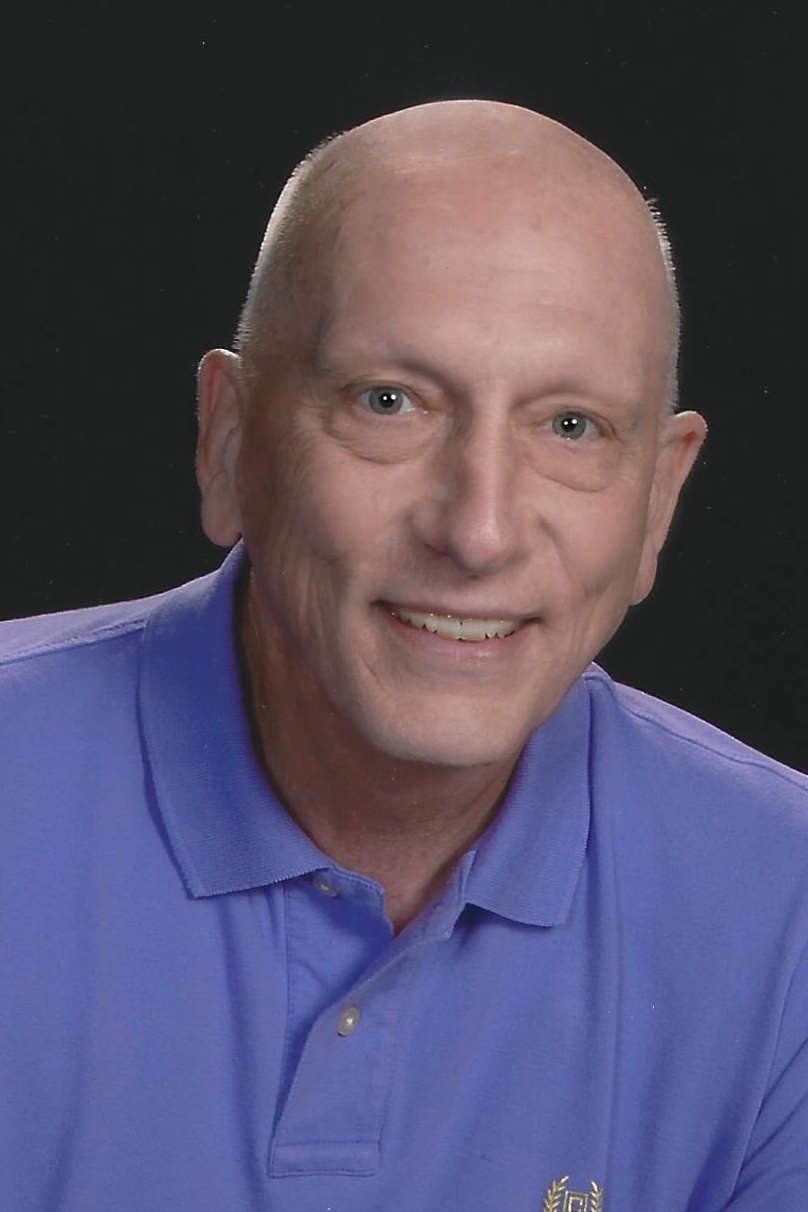 Trey Foerster
The choice of b&w makes this definitely an artistic statement. The title helps me get a feeling of monotony yet youhave broken that up by contrasting it with darkness and light. Everything leads the viewer to two doors (at left), behind which is darkness, which adds mystery. The round posts also add a tad of geometric contrast. But wait, at bottom right is a clouded, misty-like corridor - where does it lead, is it the Twilight Zone? Nicely done Jay! &nbsp Posted: 05/22/2022 10:59:33
Jay Joseph
Thank you for your comments Trey. &nbsp Posted: 05/22/2022 14:27:38
---
---
---
Please log in to post a comment