Sophie Pouillon
---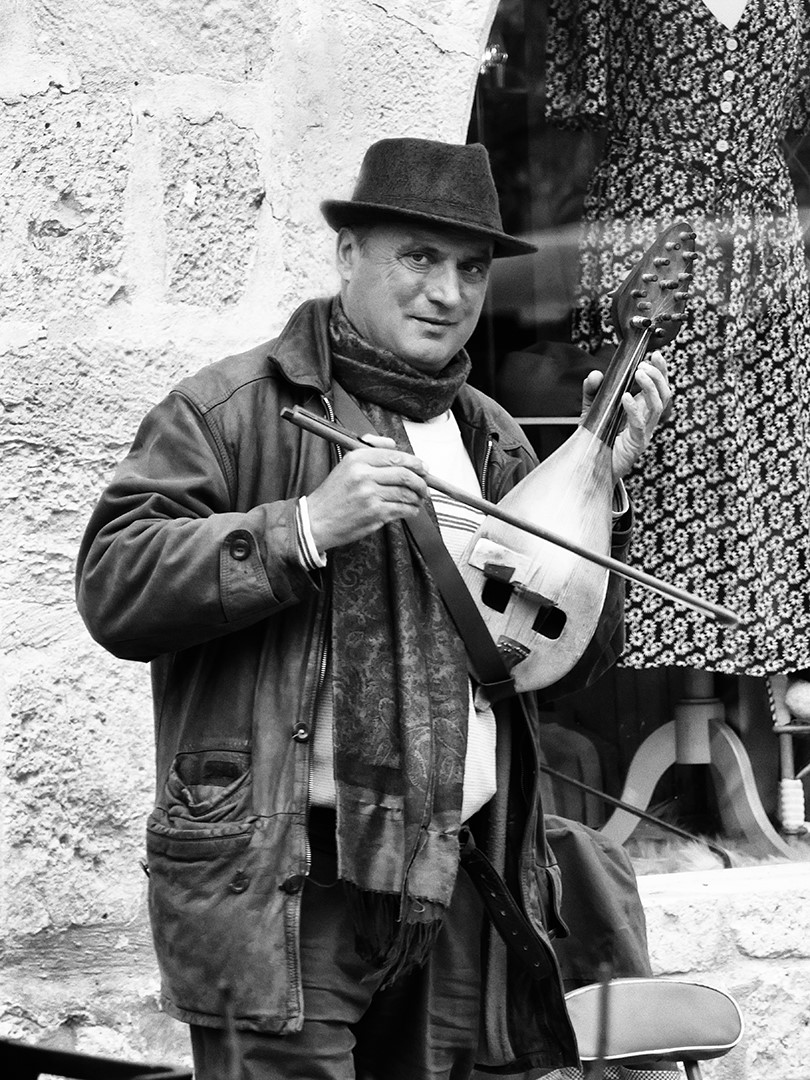 January 2022 - Street Musician
Original
About the Image(s)
Here is a street photo taken at the bend of a market.
Unfortunately with a small pocket camera type lumix.
I liked the look of this man who knew he was being watched and who offers a shy smile. So black and white or color, my heart balances. The black and white gives him a more mysterious look. I treated him with Nik Collection.
---
2 comments posted
---
---
---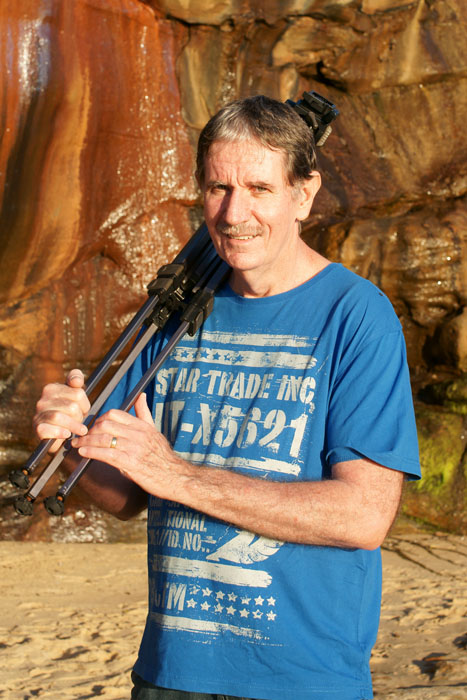 Ian Cambourne
Sophie, I will not prefer colour or b&w, both are fine images and show a good example of street photography and performing. The colour image is good, because it shows us what you physically saw with you eyes and what we would expect to see if we were there. Personality of the performer, clothing, local area are all traditional to the area, in my opinion, from the other side of the world. The b&w shows us the tones and textures, plus the bare character of the man. Yes he knows you are taking his photo and just the hint of a smile gives good contact between you both. Some people may say the background may be distracting, but I disagree, it gives an accurate sense of place. And good processing with NIK. Very well done. &nbsp Posted: 01/13/2022 02:33:26
---
---
---
Henriette Brasseur
Nice post processing on the b/w image...nice tones. I especially ike the position of the subject's hand, instrument and his acknowledgement of you with his eyes. I think you have a knack for taking street photography. No apologies necessary for using a small pocket Lumix camera ...You captured the moment and that's all that counts. I look forward to seeing more of you street images...well done, Sophie. &nbsp Posted: 01/19/2022 00:39:25
---
---
---
Please log in to post a comment