Dan McKenna
---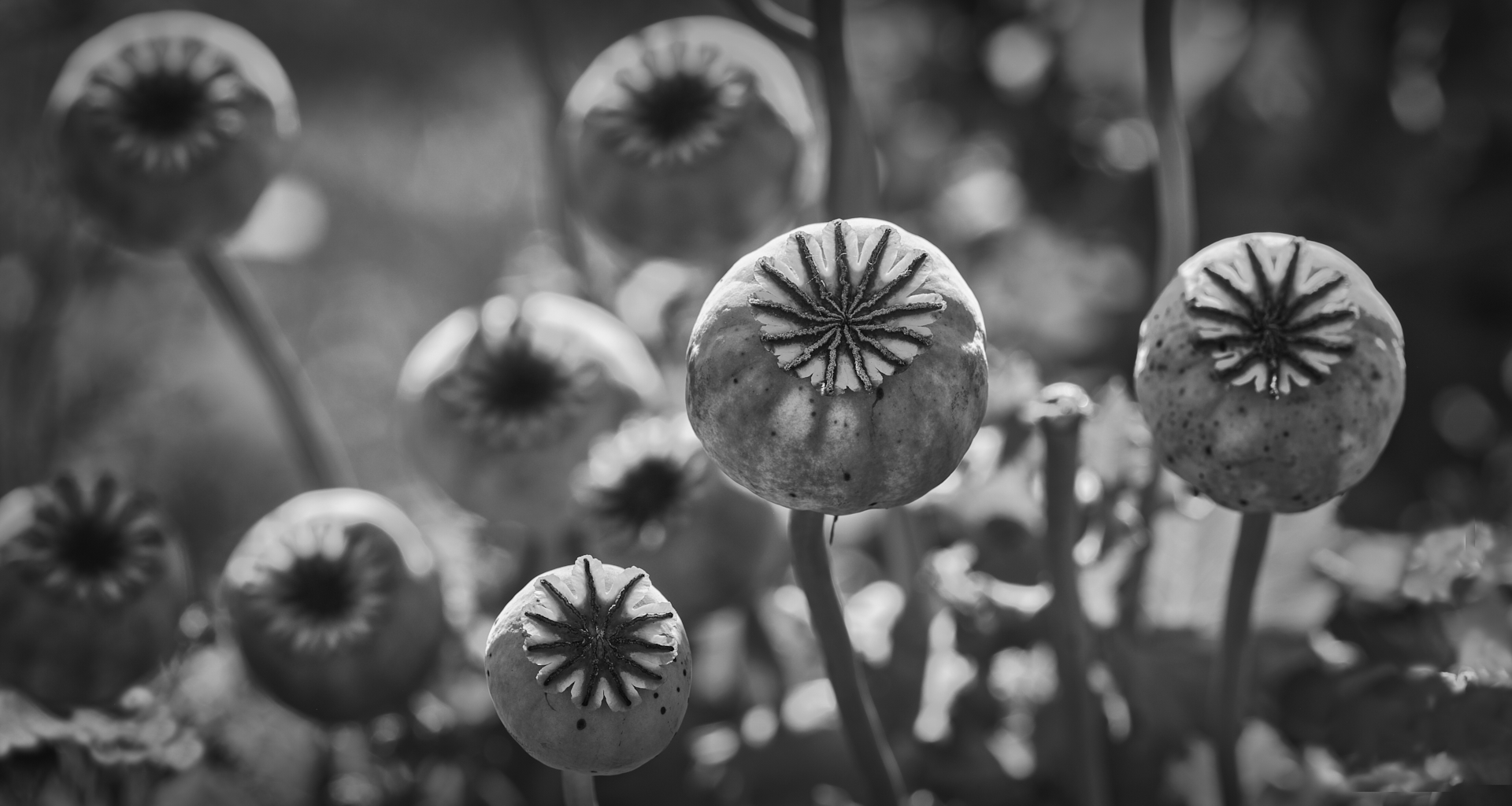 August 2022 - Happy Poppies
About the Image(s)
Fuji GFX 100s, Fuji 250mm lens, f13, ISO 400, 1/160 sec., I decided to convert this to B & W just on a whim and to show off the top of the seed pods (Papaver somniferum). I cropped to isolate and try to develop some sense of subject.
---
8 comments posted
---
---
---
Vincent Cochain
Hello Dan. Welcome into this group, and happy to discuss with you. I hope you will enjoy participating.
The subject is well isolated from the background, I appreciate it. It is also sharped. We can see the structure of the seed pods.
It is your choice to crop it, but I would say it is a little too much panoramic (in this cas with the different flowers) for me. It is just an personal opinion.
Well done & thank you again for participating. &nbsp Posted: 08/02/2022 02:18:00
---
---
---
Allen Tucker
B&W emphasizes shapes and patterns, here the wheel spoke features on each pod. A processing question: how do you shrink a huge GFX file down to our 1M size limit? &nbsp Posted: 08/02/2022 16:15:46
---
---
---
Charles Ginsburgh
This is quite an interesting presentation and giving it to us as a monochrome image is effective. The selected focus employed here aids in our ability to "focus in" upon the main subjects. I only wish that all three seed pods in the foreground were all in focus. Only having 2 of the 3 in sharp focus is a bit disappointing. I applaud your use of sharpness and tone to isolate your main subjects, but even so I find that the background still is a bit distracting. If this were my image, I might darken and blur the background even a bit more. Not enough to obscure the background content, but a bit more to "take the edge off" the background elements. I also agree with the comments regard the panoramic crop. Cropping in from the left might help this image in focusing our attention and removing some of the background distractions. As is true in many things photographic, "less is often more". &nbsp Posted: 08/07/2022 12:05:48
---
---
---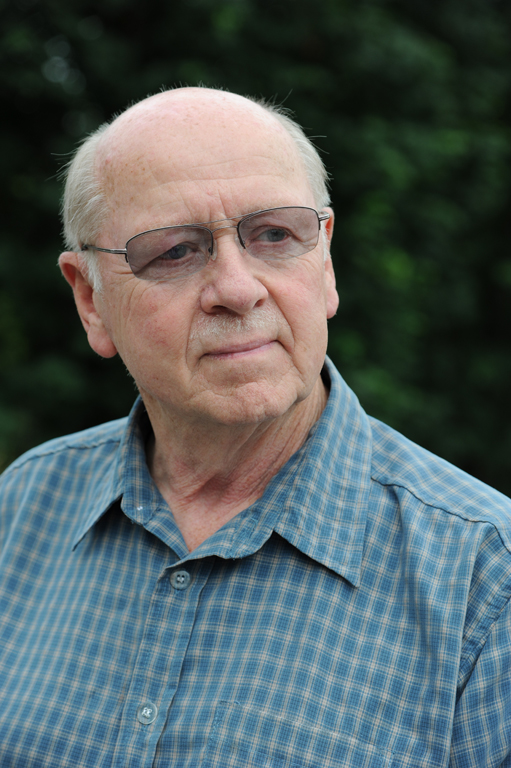 Murphy Hektner
Hi Dan: Welcome to group #75, am looking forward to viewing your work in coming rounds. The monochrome conversion is an interesting departure from the ordinary. Charles has pointed out some situations in your poppy picture so will not duplicate most of his comments. You have chosen an interesting subject to work on. In my opinion the lower right area has some really bright spots in the background that are quite distracting; the background is the upper left area is a lot smoother without any distractions and much more pleasing. &nbsp Posted: 08/10/2022 21:58:08
---
---
---
Marge Barham
Hi Dan! Very interesting indeed. Your title leads me to believe these seed pods might become poppies, it that right?
This photo made be take a second look trying to figure out what I am looking at and being in b&w added to the mystery. Yes, there could be one more pod in focus and the background might me a little distracting but it still caught my attention. Nice work.
&nbsp Posted: 08/13/2022 20:34:19
---
---
---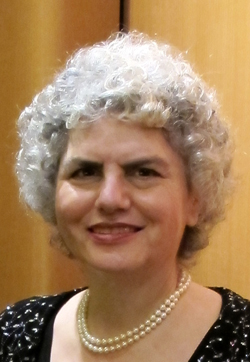 Judy Merson
Nice capture of the seed pods which I believe are the fruits which form after the poppy flower is fertilized The bulging area is filled with the black poppy seeds
The center seed pod has a compelling graphic design nicely captured here.
I think the black and white conversion was a good choice
I think the front three pods are the main subject I would crop out most of the left side and blur the background more I wrote this and then saw that Charles said the same I also think these three should all be in sharper focus and that the bright spots on the right should be cloned out and /or darkened with a subtle vignette I sharpened the less sharp ones by using control points in Nik Viveza 2
Another possibility would be to isolate the center sharp pod and make that the image with the background blurred I have also attached a quickly done version of the single poppy below &nbsp
Posted: 08/16/2022 19:28:28
---
---
---
---
---
---
Dan McKenna
Thank you all for the insightful comments. Getting 3 in focus would have made the image better and perhaps a Gaussian blur to a darker background as well. Inside the pods are bakers' poppy seeds &nbsp Posted: 08/16/2022 19:55:55
---
---
---
Please log in to post a comment