Charles Ginsburgh
---
August 2022 - Yellow Bloom
About the Image(s)
Here is my first submission to the new group. This yellow bloom was captured at the University of California, Santa Cruz Arboretum (Santa Cruz, California), in the "Plants Native to South Africa" section using native ambient light. I don't know the name of this plant though. I loved the variety of differing detail represented in this bloom. I also purposefully left some of the detritus on the surrounding leaves as I thought they added a bit of reality to the scene.

This image was captured using a Canon R5 mirrorless camera with a 100 mm f/2.8 macro lens. The camera was tripod mounted and I collected 22 focus slices using the following settings (f/10, 1/30 sec, ISO 640). The slices were stacked using Helicon Focus and finally processed in Photoshop to simplify the background and to balance the lighting some.
---
10 comments posted
---
---
---
Allen Tucker
Focus stacking is on my "to do" list, this image can be the stimulus to get me going. &nbsp Posted: 08/01/2022 17:44:15
Charles Ginsburgh
You might enjoy my feature article entitled "Focus Stacking and its Application in Macro Photography" published on the PhotoPXL Photographic site on March 12, 2020 on the Photo PXL (
https://photopxl.com/focus-stacking-and-its-application-within-macro-photography/).
Focus stacking helps in many cases, but there is a cost in applying this technique as well (see the article section entitled "Focus Stacking - Finishing the Image"). There is no free lunch ... &nbsp
Posted: 08/07/2022 11:23:53
Allen Tucker
Clear and thorough. I especially appreciate your alerting a novice to the inherent background problems. &nbsp Posted: 08/14/2022 01:02:06
---
---
---
Vincent Cochain
Hello Charles. Welcome into this group, and happy to discuss with you. I hope you will enjoy participating.
Very sharp image, done with a well-mastered technique.... Good job. The subject is well isolated from the background. The contrat of colors increases the lecture and the structure of the flower.
With a circle-shape subject, I like a square format of the picture. However, in this cas, the stems of the flowers bring a lot of information, so this format is adequate.
Well done & thank you again for participating. &nbsp Posted: 08/02/2022 02:45:56
---
---
---
Dan McKenna
I too often use Helicon, and this was very well done. I like the combination of colors and the darker background. &nbsp Posted: 08/02/2022 12:18:09
---
---
---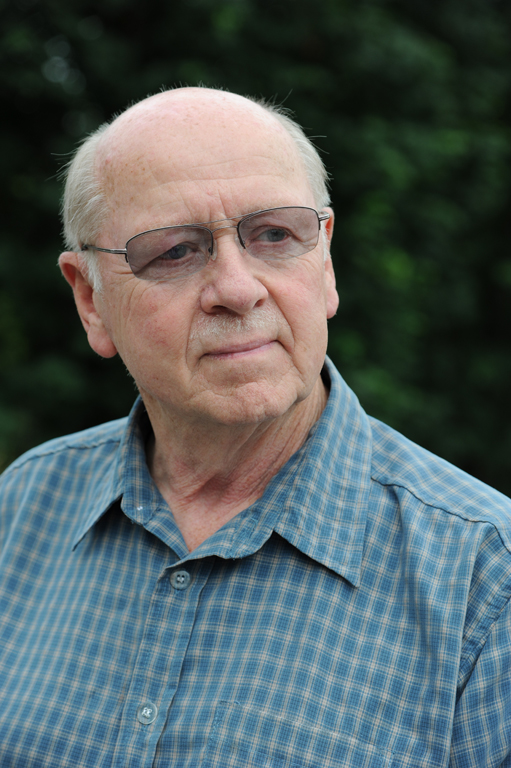 Murphy Hektner
Hi Charlie: Textbook perfect in all ways. Your color pallete is so very nice as the colors fit together perfectly. I think the placement of your flower within the frame is ideal, it is biased slightly to the right side of the frame as you have a little more empty space on the left than to the right. Very sharp details in the subject. Excellent Work !! &nbsp Posted: 08/10/2022 22:38:55
---
---
---
Marge Barham
Hello Charlie ~
A beautiful flower with the colors of lavender, yellow, pink and blue among the blue-green leaves, no wonder you took the time to photograph this beauty in such an exceptional way. So well done.


&nbsp Posted: 08/13/2022 21:30:47
Marge Barham
Charlie after reading your reply to Allen it sounds like it is a very tedious job stacking and finishing an image. Do you do this often? I will also read your article before I add Focus Stacking to my to do list. &nbsp Posted: 08/14/2022 18:29:04
---
---
---
Allen Tucker
Please show us (in the stack of "originals") one of your "slice" shots and a traditional small aperture single shot. &nbsp Posted: 08/14/2022 22:52:42
---
---
---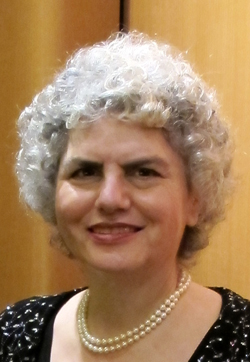 Judy Merson
This is a wow image sharply focused and beautiful I think if you cropped to the center of the flower eliminating the green fronds and filled the background with black it would also be a winner
I have an app called PlantNet which identified this as Isopogon anemonifolus common name Broad leafed Drumsticks It is a
Proteaceae.However
it says it is native to eastern New South Wales Australia I looked up Santa Cruz arboretum Your flower seems to be a South African Proteaceae. Also called Leucospermum or Yellow Pincushion Protea However its greenery looks more like the Australian variety As a side piece of info the macadamia nut comes from another Proteaceae
&nbsp
Posted: 08/16/2022 22:01:07
---
---
---
Please log in to post a comment