Vincent Cochain, EPSA
---
August 2022 - Poppy
Original
About the Image(s)
Technical: 1/400, f4,0, ISO 200, 70 mm (FF)

Last year there were a lot of poppies next my home. A evening in June I spent some times to take pictures of them. Maybe the first experience.
I wanted to try a special treatment.
Classical correction of the lens, and I went to the extreme with other parameters: Contrast + 70, Highlight - 100, Shadow + 70, White: +50, Texte, Clarity & Dehaze: + 35. Desaturation of the Yellow, Orange and Green. I finished with vignetting.
I only worked with LR.
Thanks for your comments.
---
11 comments posted
---
---
---
Dan McKenna
I like the exposure and saturated color, my only comment is the blemish (dust) to the left of the stem right under the blossom that could be removed and if you care to clone out the brown on the stem under the flower head. &nbsp Posted: 08/02/2022 12:11:31
Vincent Cochain
Thanks Dan for your comment.
You are unfortunately right for the dust... &nbsp Posted: 08/17/2022 03:02:30
---
---
---
Allen Tucker
I often try "painting" presets and filters, but haven't found anything as interesting as your pushing LR's sliders outside of my comfort range. &nbsp Posted: 08/02/2022 16:28:32
---
---
---
Charles Ginsburgh
I am enjoying the presentation of this bloom that you have given us. The composition is classic (and this is not a bad thing) and the background complements the subject without competing with it. I also am enjoying the 'selected focus' within the image. This is not a tack sharp image, and it need not be. It is sharp enough to allow us to appreciate the subject but exhibits a softer artistic feel as well. This is especially evident in the stem of this bloom. I do find that the color is a bit over saturated, and that the petals are a bit overexposed. As a result, a lot of detail in the petals is lost. Shooting at a different time or using a diffuser should help. It is very hard to correct this in post-processing. Not bad though for your first attempt. I think you will find that getting great flower images is a lot more difficult than you first imagined. Looking forward to more of your images. &nbsp Posted: 08/07/2022 11:37:35
Vincent Cochain
Thanks Charles for your comment.
You are unfortunately right for differents comments: overexposed is difficult to correct, picture of flowers is not easy (I have never imagined it...), ... &nbsp Posted: 08/17/2022 03:04:34
---
---
---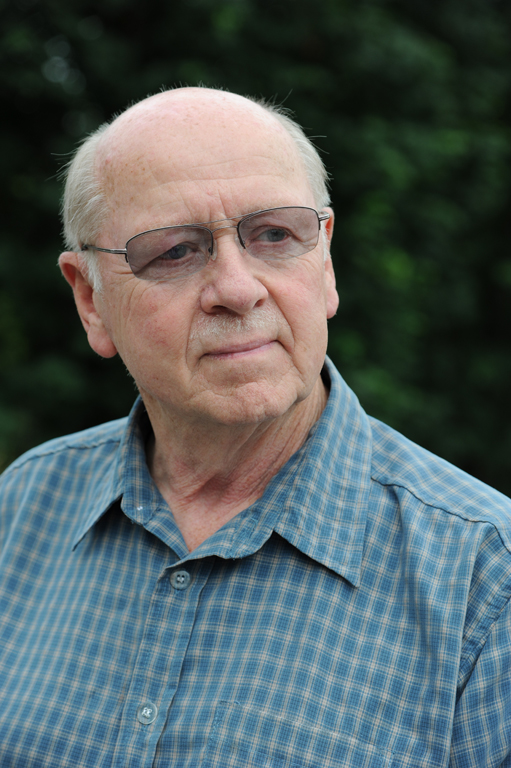 Murphy Hektner
Hi Vincent: Thanks for volunteering to be our administrator for Flower Group #75, it is much appreciated.
While your close in picture is okay I like your original better, let me explain. I like the sense of space in the original, the out of focus green background with the out of focus orange poppies spread around the frame holds a lot of interest from an artistic standpoint. The original is overexposed somewhat however you have corrected that in your worked on version. If you wish to work more on your original the cropping out of the sky would improve the image. Charles makes a lot of good suggestions in his comments. &nbsp Posted: 08/10/2022 21:33:33
Vincent Cochain
Thanks Murphy for your comment.
With an original, we cas have a lots a pictures. Your approach is indeed interesting. &nbsp Posted: 08/17/2022 03:06:36
---
---
---
Marge Barham
Hello Vincent, thank you for becoming our administer for this new group. It should be fun.
Your Poppy is sure standing out. The brilliant red, the muted green background and the darker corners all make a loud statement yet all blend together into softness. The added texture on the petals is well done. Nice work. &nbsp Posted: 08/13/2022 19:52:07
Vincent Cochain
Thanks Marge for your comment. I hope it will be fun to admin the group, but I do hope it will be fun for all the members... &nbsp Posted: 08/17/2022 03:08:05
---
---
---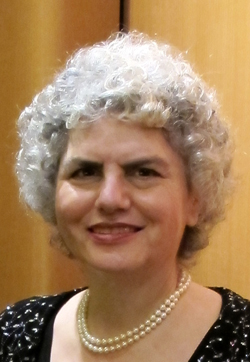 Judy Merson
Thank you for administering the group
A lovely poppy I think the left petal is overblown and has thus lost detail The background is beautiful I think the vignette is a little too obvious and I would like to see more of your background I recently was told if you can see a vignette you need to pull back I think I should have left more background above the poppy I cropped too far
I used Nik Viveza 2 to get more detail in the left upper petal &nbsp
Posted: 08/16/2022 20:10:50
Vincent Cochain
Thanks Judy for your message, and for your suggestions.
I also think you cropped too far.
There are a some possibilities with this picture. &nbsp Posted: 08/17/2022 03:10:30
---
---
---
Please log in to post a comment