Ed Palaszynski
---
November 2023 - Relativity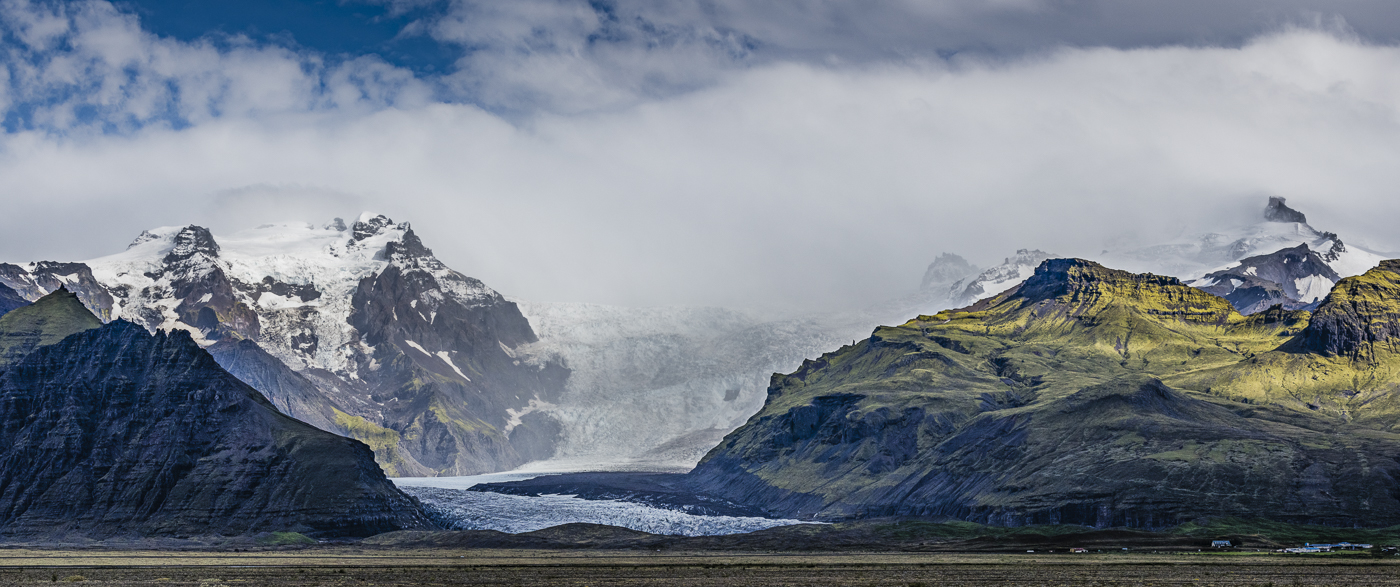 Original
About the Image(s)
My first submission for the group! A landscape image that is a stitched panorama created from a location in Iceland. I submitted both the original color and the B&W version for comparison and discussion. What attracted me to this composition was the light, subject and relative size of the glacier and mountains to the local buildings. Comments welcome. Technical details are Nikon 810, 70-300mm lens at 70mm focal length. 1/600 sec. ' 8 and ISO 280. Processed in Lightroom w/B&W conversion along with dodging and burning in Photoshop.
---
This round's discussion is now closed!
15 comments posted
---
---
---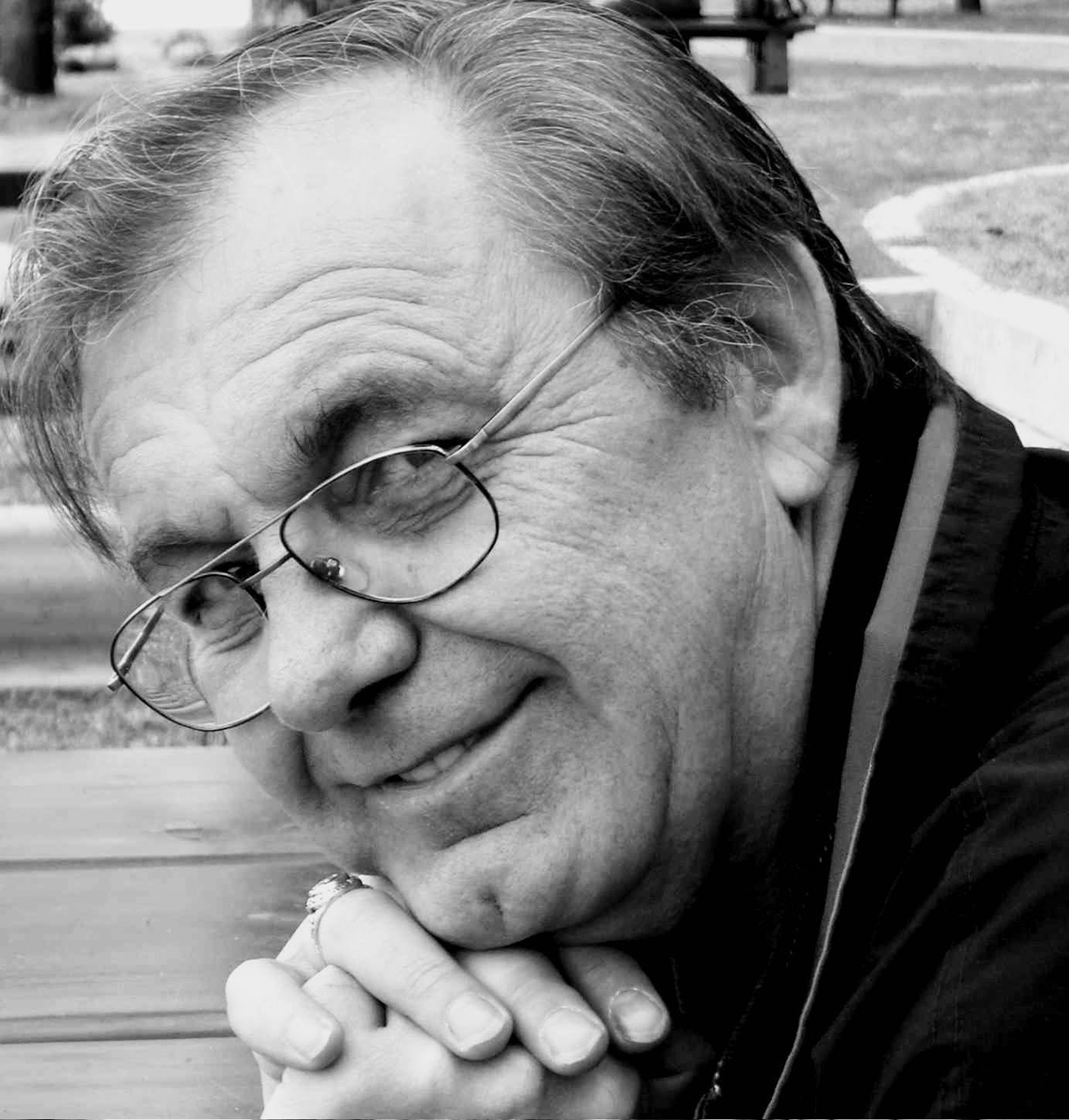 Ed Taje
A very nice scenic the tones reflect the lighting well. I would not change the overall image it is good. One suggestion, there is a halo along the edge of the front range suggesting perhaps oversharpening. I think that could be correct with defringe. I would be more noticiable if this made into a large print, not so much at the size on my monitor. &nbsp Posted: 11/04/2023 15:50:59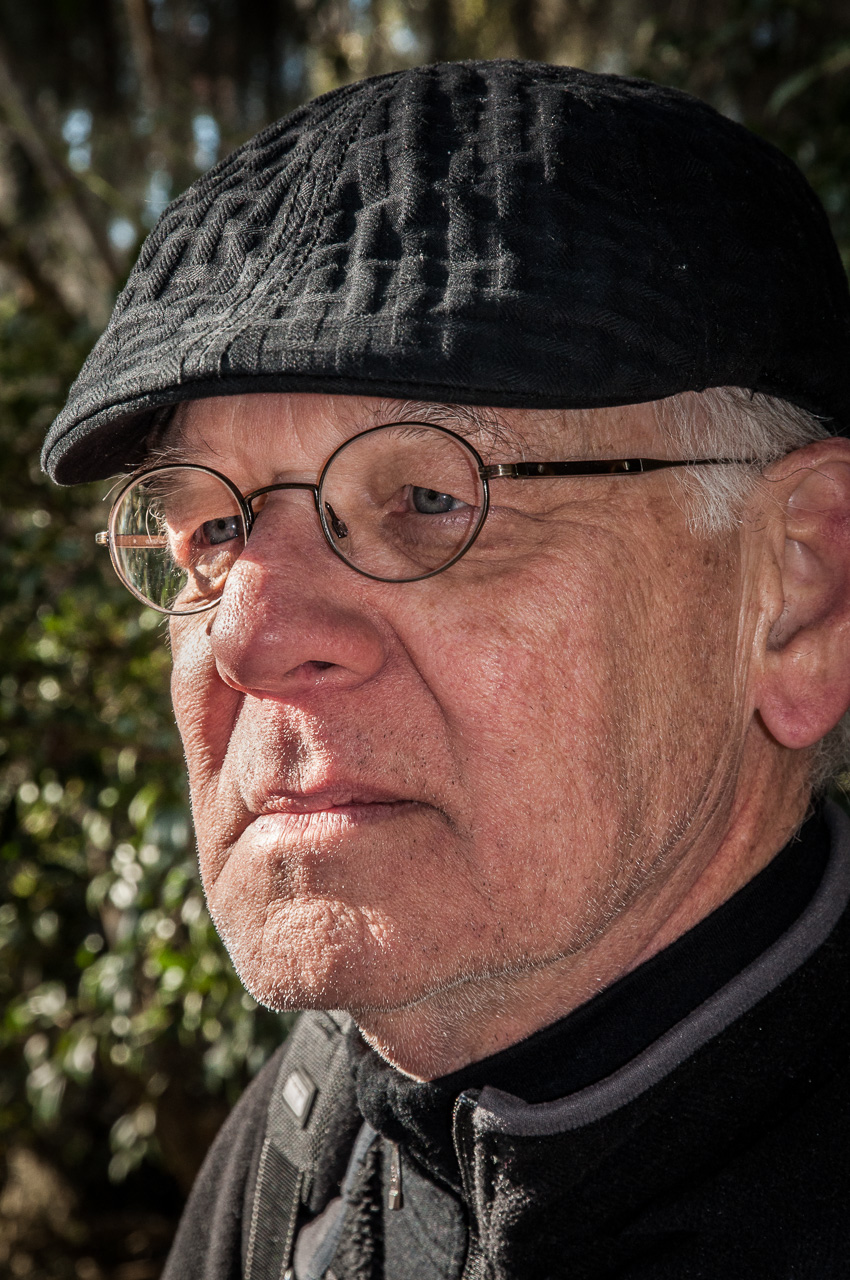 Ed Palaszynski
Thanks Ed for your comments. I'll have to look at that front range edge to be sure. In terms of "front range" which side left or right? &nbsp Posted: 11/06/2023 13:12:22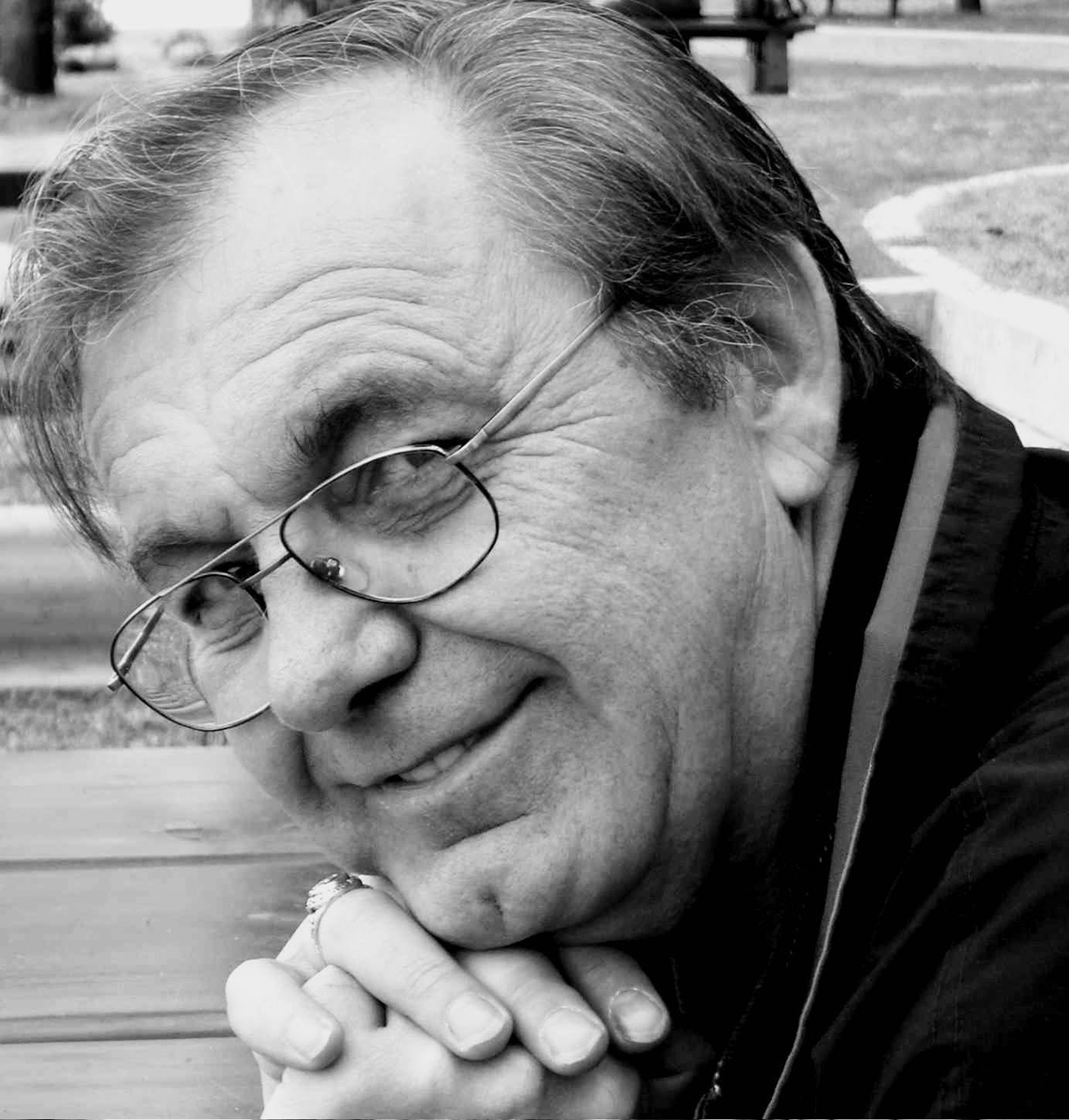 Ed Taje
Mostly on the right, but like I said , if that is what it is it would only effect a large print to any degree. I still like this image. &nbsp Posted: 11/06/2023 13:38:30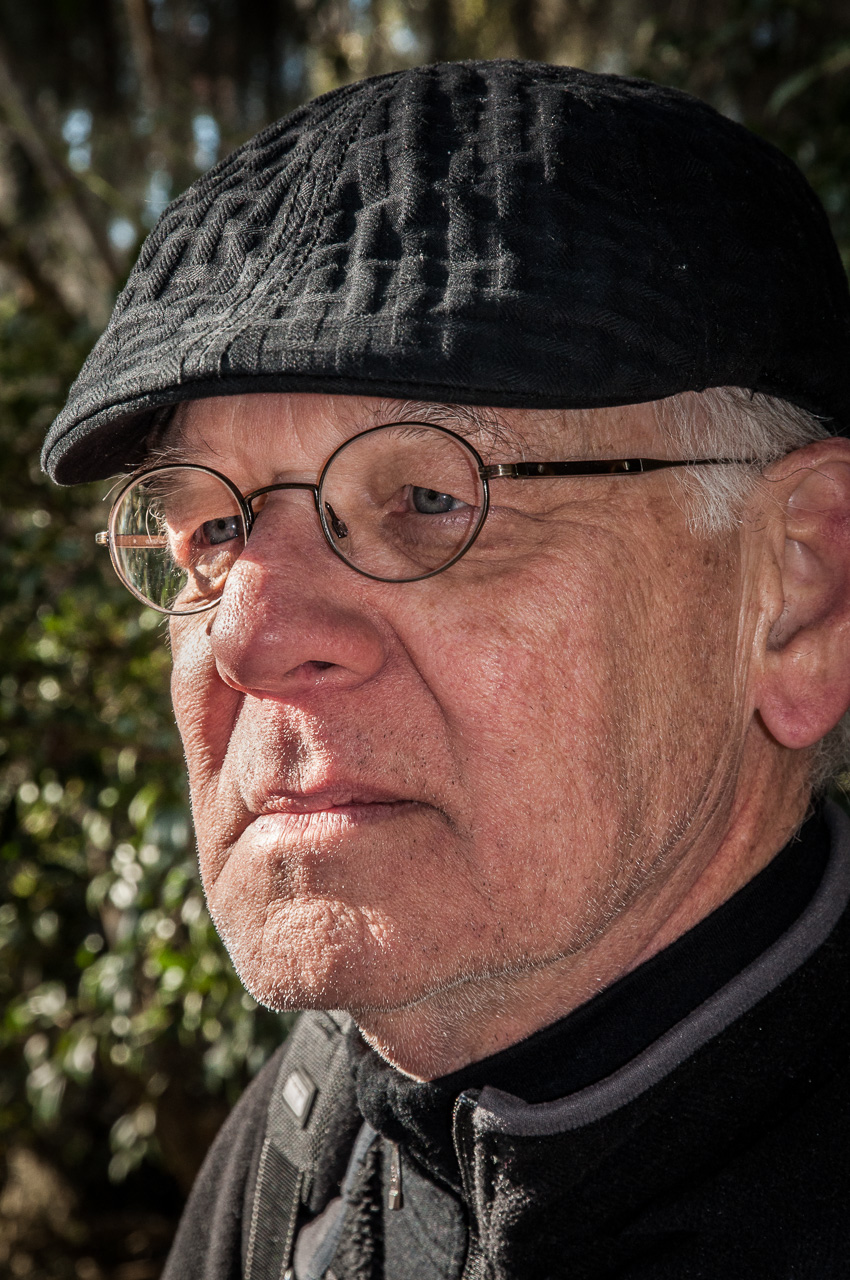 Ed Palaszynski
Thanks-I'll check it out. It could be the contrast as well due to the very bright and dark boundary on that mountain ridge. I do print in large format sometimes and I have seen that happen... &nbsp Posted: 11/06/2023 14:53:26
---
---
---
Oliver Morton

(Groups 5 & 62)
Ed, it's an extraordinary image! The clouds, mountain ranges, and glacier are wonderful. I think I see the halo that Ed Taje mentioned, but when I first saw it, I thought it was snow blowing over the ridge. Beautiful photograph.
Since I love playing with appealing images, I took it into Photoshop (mostly Camera Raw) to experiment a bit. I found the road at the bottom a bit distracting; however, the photograph needs it to anchor the rest of the scene. So, with that in mind, I tried darkening it. Also, I slightly modified the lighting and contrast of the clouds, sky, and mountain. I don't know that this works... your thoughts?
- Pete
&nbsp
Posted: 11/06/2023 15:44:28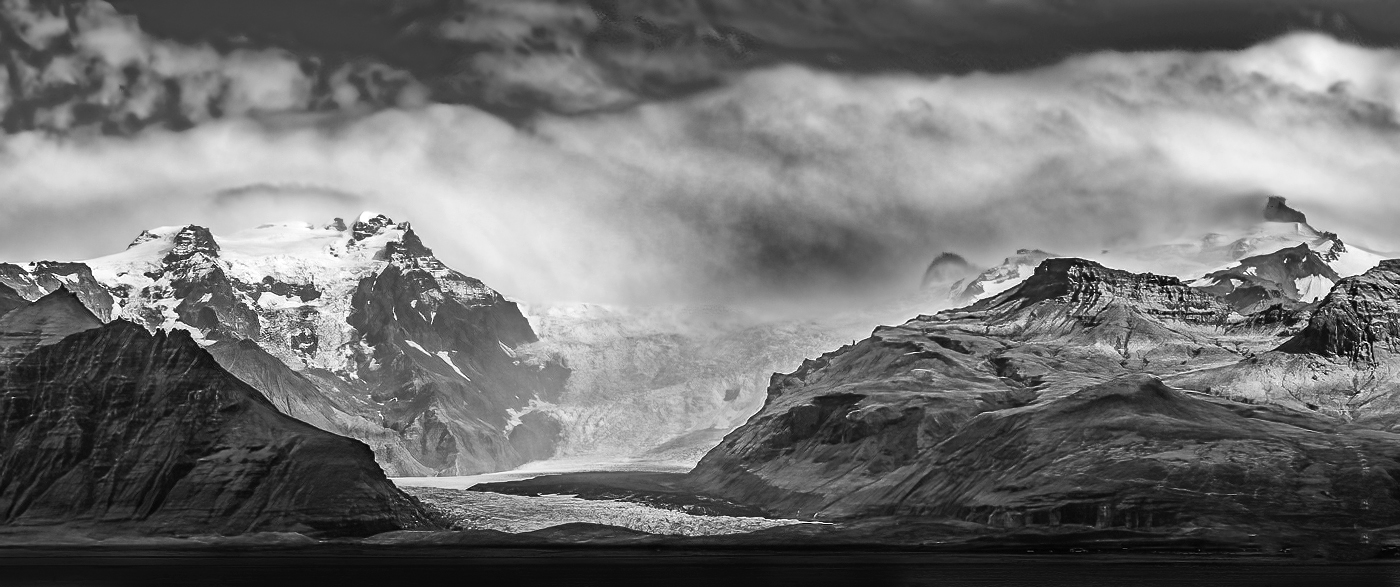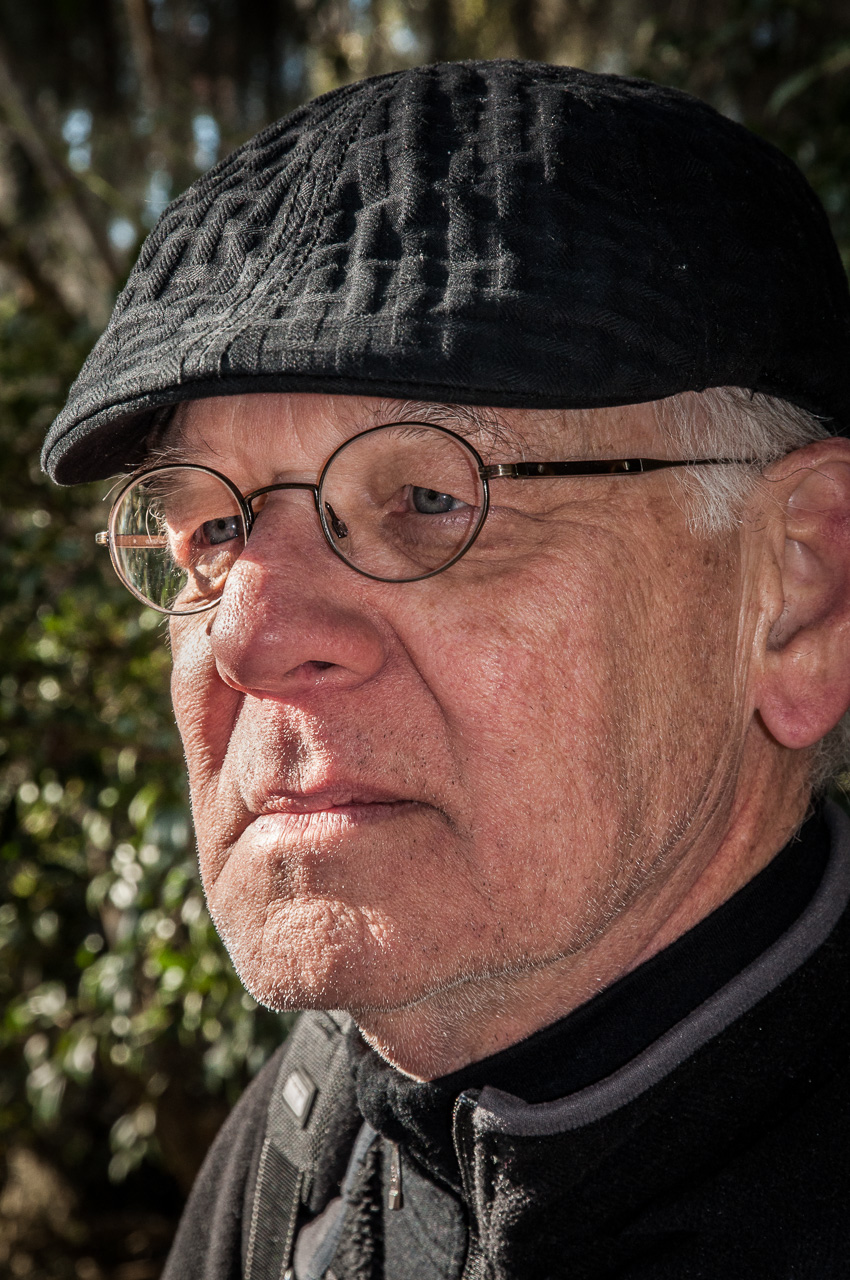 Ed Palaszynski
Hey Pete,

Thanks for the modifications on the image. It is more focused on the glacier and the mountains w/out the road in the foreground. Noticed the darker cloud texture as well.
Very moody now. &nbsp Posted: 11/06/2023 16:41:46
---
---
---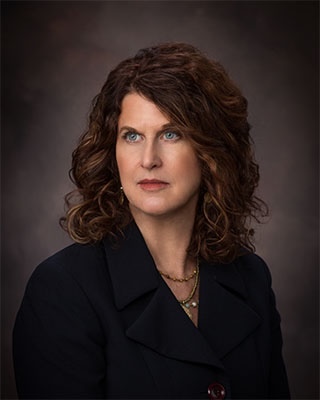 Stacey Pearson
Gorgeous, beautifully composed image! I also sense a bit of oversharpening, and I might consider darkening a portion of the road. But, I think it's your decision to make about what to do with the buildings at the bottom right. You can (1) darken the entire portion of the image and essentially eliminate the buildings or (2) draw attention to them. Personally, I think the buildings provide context. Overall, your image has wonderful tonal range. It must have been an incredible sight! &nbsp Posted: 11/06/2023 18:56:42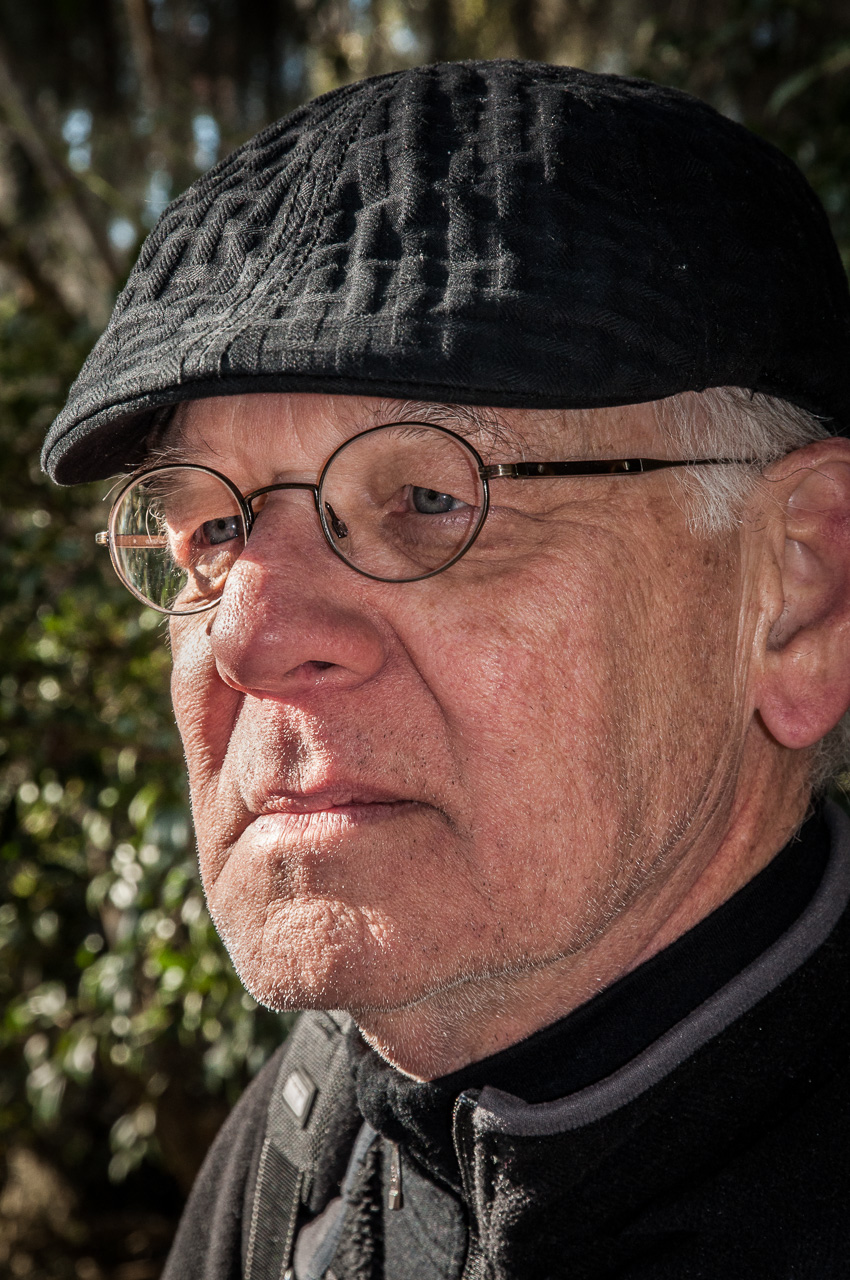 Ed Palaszynski
Thank You Stacey!
Yes it was a magical moment when the sun peaked through the clouds and lit up the scene. Looking at all the comments thus far, I decided to include the road and buildings to keep, as you said, the context and give the image a sense of scale. However, a little darkening to not take away from the glacier tones seems appropriate. &nbsp Posted: 11/07/2023 15:28:13
---
---
---
Melissa Cramer Sonnen
Hi Ed. For me, I like both the buldings and the road for the same reason that Stacey liked them. I also viewed the 'white' at the edge of the right hand mountain top as snow on the peak behind - not as a halo. I also played with this photo a bit, to darken the high clouds to add texture, and found that this detracted from the "misty/cloudy" feeling created by that big white bank of clouds. Also, the contrast between that and the dark parts of the sky is great. If I had to add anything, it would be a tiny bit of darkening on the very top edge of that white mountain in the center, just to define that edge against the clouds behind. &nbsp Posted: 11/06/2023 20:41:46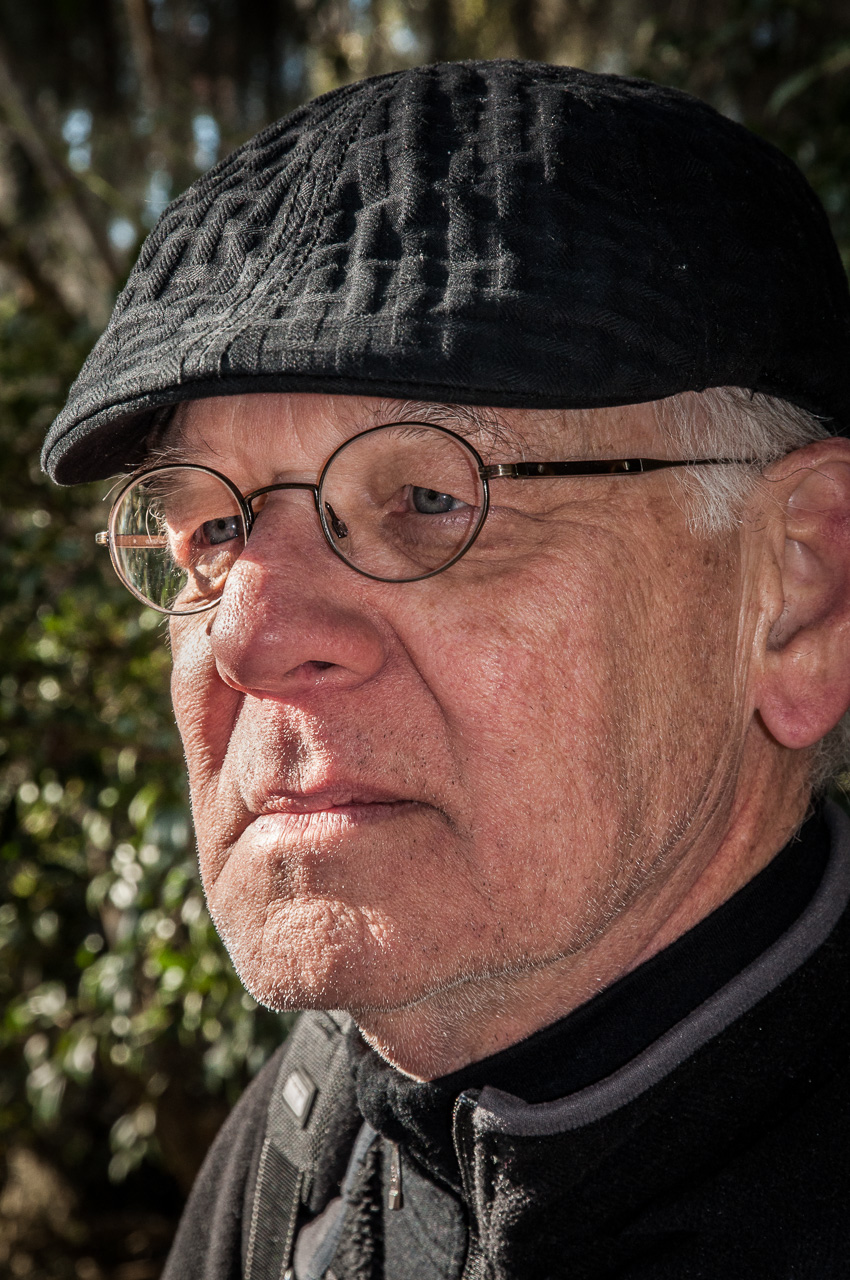 Ed Palaszynski
Thanks Melissa,
I will try that center mountain edge and see how that works. And, I agree with the size contrast between the buildings and the glacier, hence my naming the image"Relativity"...Controlling all of the tones was a challenge. &nbsp Posted: 11/07/2023 15:31:24
---
---
---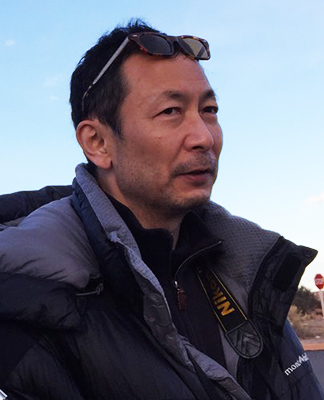 Haru Nagasaki
Hi Ed, thank you for sharing the great image.
You were there at the right timing at the right spot, it seems. I guess you are exited to see the scene. How lucky you are!
I like your structure of making it pano style. It gives layers mountains properly. The buildings add the sense of scale, which I like also.
A couple of things;
1. If I see the original, it looks clear that the mountains (the green on right and the dark one on left) frame the view and the mountain with snow become the star of the image. That's my take. On the other hand, BW version looks confusing a bit.
The mountain on right lost the color and it is bright. It is not dark enough to set the frame. So my eye does not guided well to the center of attention but ping pong between the mountains.
2. With your BW version, the dead center area becomes empty without the details to see. It is more obvious in BW. You might try to bring out the texture of clouds a bit more. Or I might try shooting from a bit right to reduce the space (if you could go back there) I am saying without knowing the condition at the spot, I am afraid.
3. Sharping - for me it does not look too-sharpened. The halo on the right edge does not look halo created by post processing in my eye. I encountered many times but it happens when the fog/light hit at the back.
Anyway, I think it has potentials to become better than color version. Currently I like the color version. It is a well-structured pano with good color palette.
&nbsp Posted: 11/07/2023 22:38:41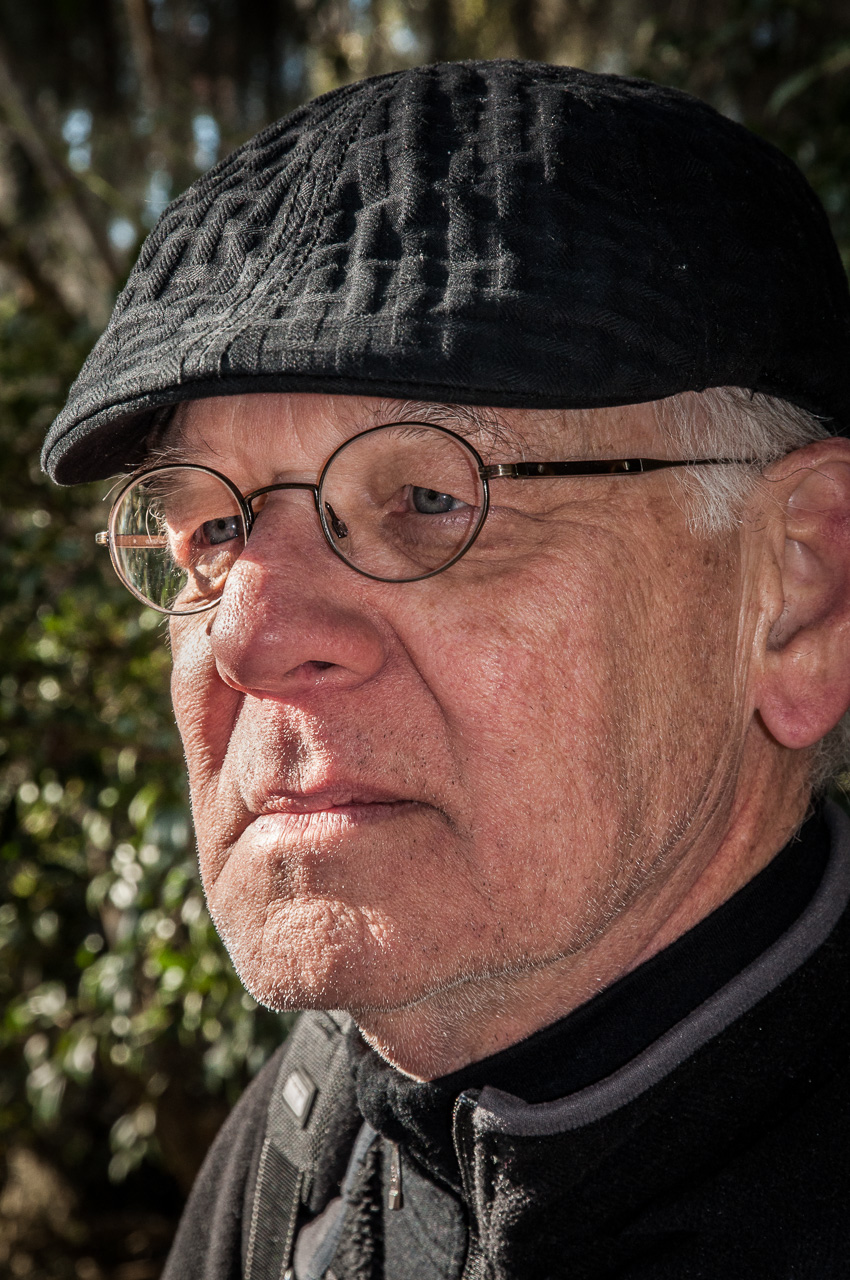 Ed Palaszynski
GM Haru,
Thanks for the detailed commentary. Yes, the color version does has a "directionality" of light and guides the eye. Difficult to do sometimes in a B&W conversion and that is the one concept I was concerned about with this image... &nbsp Posted: 11/08/2023 08:18:11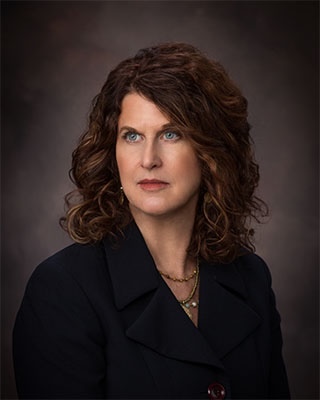 Stacey Pearson
Very good critique, Haru. I agree that the mountain on the right is "not dark enough to set the frame." If its tones were brought down a bit, using masking or adjustment layers, I think it would approach the lines of the original. For my eye, the whitest white should be on the left at the top of the mountain but when converting to B&W, yellow becomes VERY bright. That could explain the brightness on the conversion's right side mountain. &nbsp Posted: 11/09/2023 11:12:32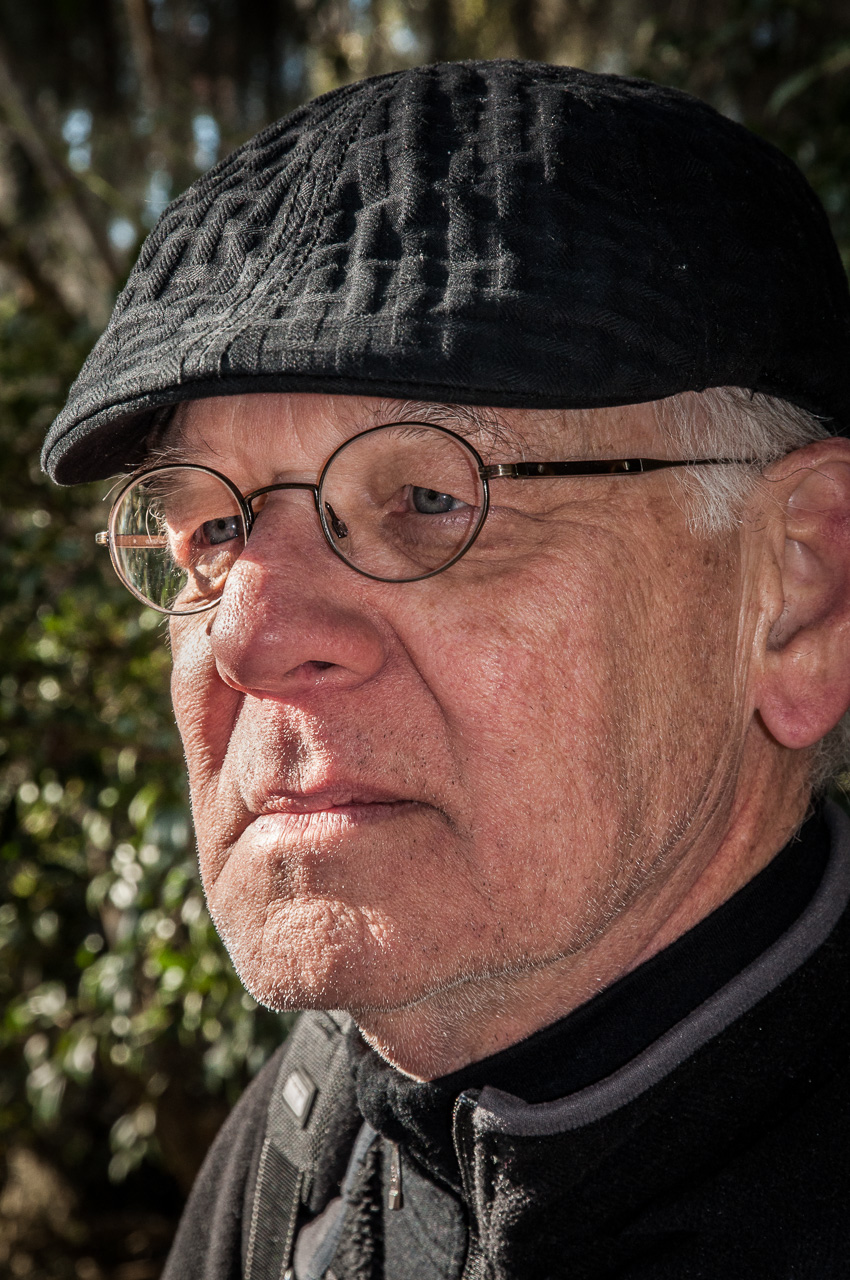 Ed Palaszynski
Good catch on the yellow color and resultant effect. I'll try that... &nbsp Posted: 11/10/2023 08:33:57
---
---
---
Trevor Harvey
I love the shot and your stitching is amazing. I've never had any luck with panoramic shots.I love both the colour and the Mono. &nbsp Posted: 11/25/2023 14:10:06
---
---
---