Tevor Harvey
---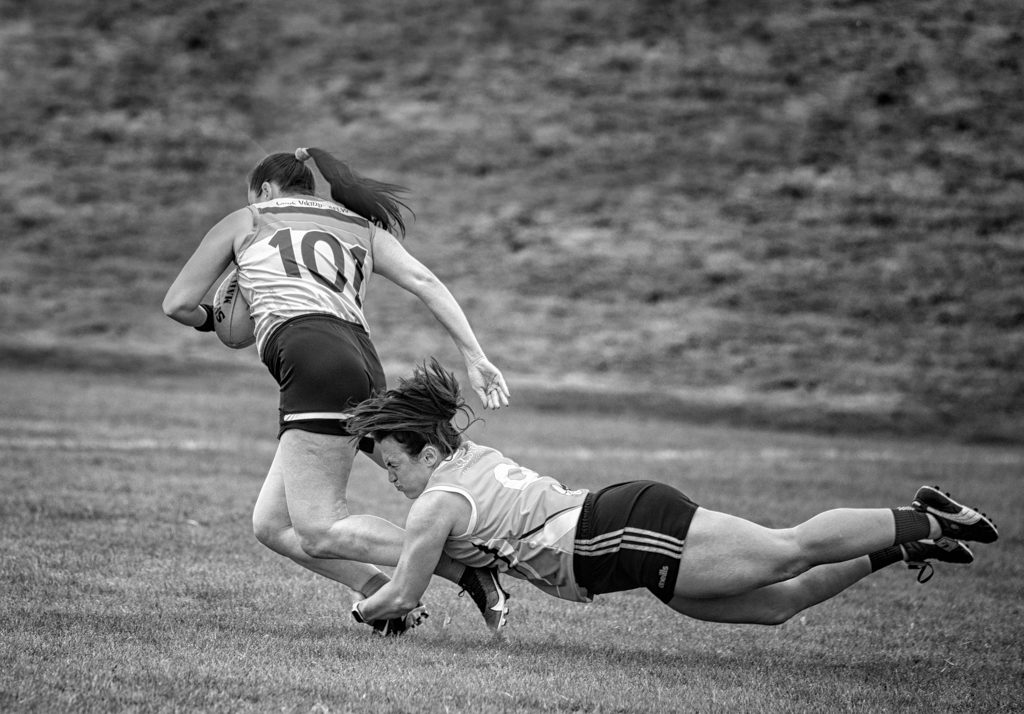 June 2022 - Flying Tackle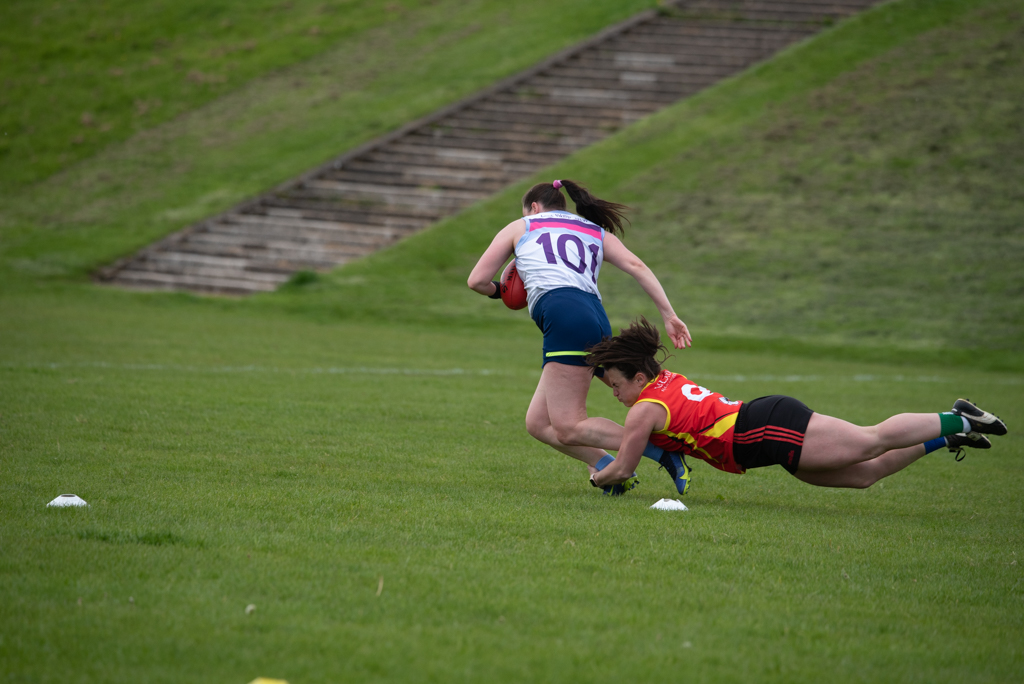 Original
About the Image(s)
Shot on a Nikon D750 with Tamron 150-600. Auto ISO, (640) 1/1600 sec f6

I modified the crop of the image and then adjusted levels in lightroom and exported the image into photoshop. I cloned out the steps and the disc. In lightroom I converted to mono and then opened the image in Nik Effects where I extracted detail, darkened the edges and did a tonal contrast adjustment.

I was photographing Aussie Rules at the weekend and was trying to bring attention to the action rather than the colours of the uniforms.

---
This round's discussion is now closed!
11 comments posted
---
---
---
Karl Leck

(Group 79)
Hi Tevor, I find rugby to be a fascinating sport to photograph. Your image of the horizontal tackler with flying hair is a great example. I can concentrate on the great effort shown by the players. I liked the fact that you made a monochrome image with natural, unexaggerated tones. We see too many over processed images that are grungy when the processing overcomes the meaning and feeling of the scene.
You have a terrific image here. Karl Leck, Group 79 &nbsp Posted: 06/02/2022 15:37:26
Tevor Harvey
Karl Thank you. I have only photographed Aussie Rules football once before but, as it isn't very popular in Northern Ireland yet, it is possible to get to the touchline without any problems. &nbsp Posted: 06/07/2022 23:50:36
---
---
---
Don Hill
Hey Trevor, I totally agree with Karl. This is a great action shot and I like that you did not over cook it. Just for my education, did you use Silver Efex or did you use the tonal contrast setting in color efex, and then convert it to B&W? &nbsp Posted: 06/02/2022 23:19:14
Tevor Harvey
Thanks Don, Sorry for the slow reply, the kids were on vacation and were away for a few days so I didn't have access to my images.
I opened in lightroom and cropped, then into photoshop to clone out the steps and the white disc. Converted the returned image in lightroom to mono using Camera profile B&W image red filter. Opened the image in NIK Colour Efex pro where I darkened lightened center, extracted detail and did the tonal contrast adjustment. Finally in Lightroom I tweaked the exposure, blacks and highlights slightly to give it a bit more punch. &nbsp Posted: 06/08/2022 00:01:08
---
---
---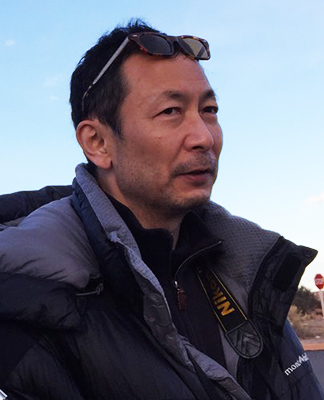 Haru Nagasaki
Hi Tevor,
Thank you for sharing. You are amazing when it comes to shooting people. This is a fantastic shot!
You capture the right way at the right timing.
I prefer to increase the contrast a bit more but it is a personal preference.
Anyway, it is a excellent shot.
You might want to consider to hang on the wall of rugby team office. &nbsp Posted: 06/07/2022 20:11:43
Tevor Harvey
Thank you Haru, I enjoyed the day out with the camera and was fortunate to get unlimited access to the sidelines. I have passed some images across to the teams that were playing to help with promoting the game in Northern Ireland. &nbsp Posted: 06/08/2022 00:05:39
---
---
---
Jeff Hanke
Nice action shot. Ouch is my first reaction to this tackle. &nbsp Posted: 06/09/2022 09:58:54
Tevor Harvey
Thanks Jeff, there were some serious hits coming during the match. &nbsp Posted: 06/19/2022 01:31:53
---
---
---
Arne Skinlo
This what we can call the decisive moment. I liked the "flying lady" just above the ground and the expression in her face. She is fully into the situation and I am thinking about what will happen the next few seconds. The camera settings are perfect with a sharp bodies and blurred background. Well done! &nbsp Posted: 06/12/2022 04:22:22
Tevor Harvey
Thanks Arne, it was an enjoyable day taking photos with always something happening. &nbsp Posted: 06/19/2022 01:32:50
---
---
---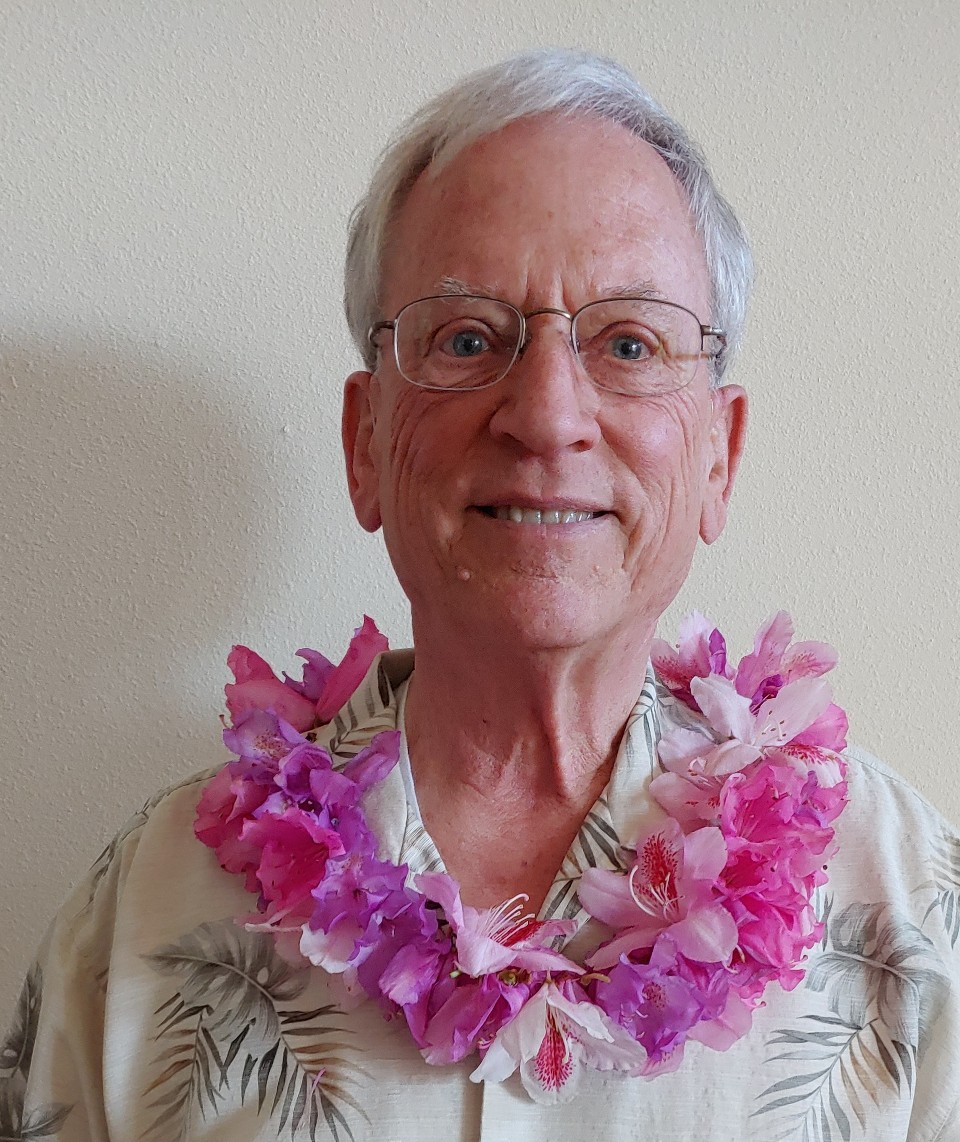 Dick Knudson
Because I am commenting so late, I have the luxury of agreeing with all that has been said. The contrasty lighting of the players against the middle-toned field makes a sure thing that the energy of the players is what jumps out to the viewer. &nbsp Posted: 06/30/2022 16:40:12
---
---
---