Haru Nagasaki
---
May 2022 - The big fall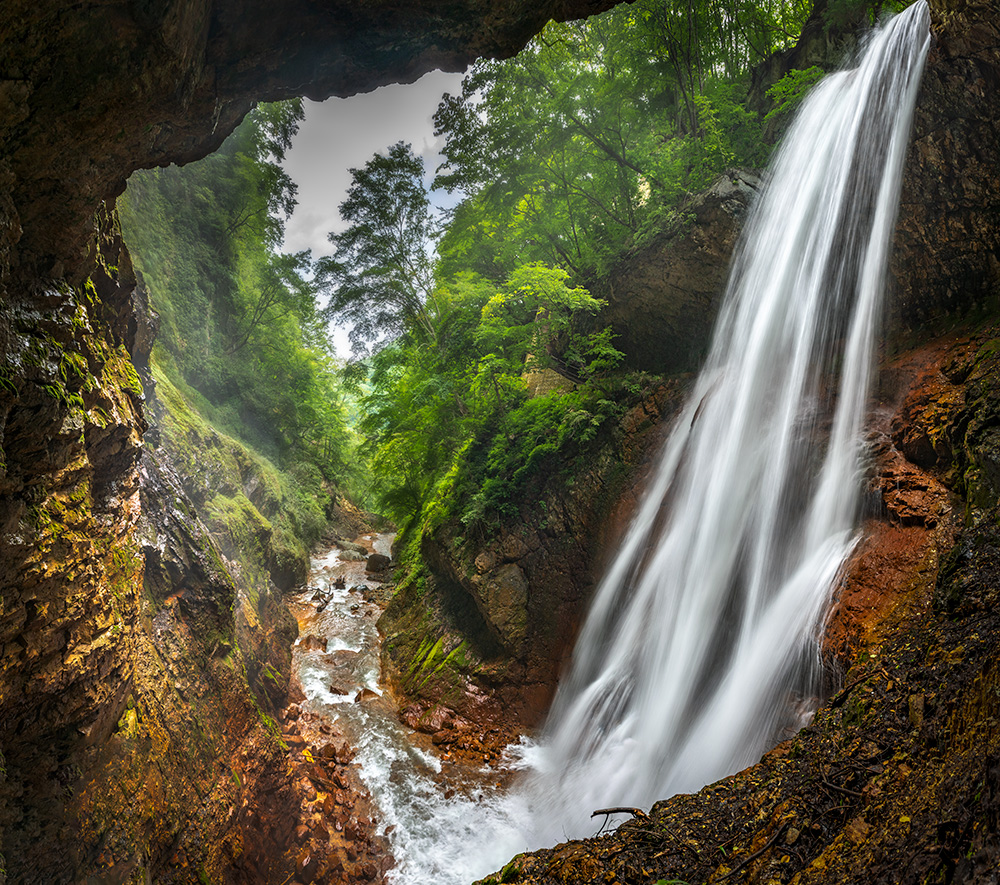 Original
About the Image(s)
This is a pano (3 shots @24mm stitched).
My attempt was to present vastness of the fall and the scene.
2 questions for the group;
Do you feel the vastness looking at this image?
Do you think the BW works better than color version? I feel the sky in color distracts my eye. So I change it to BW to reduce the distraction.
Nikon D850 ISO200 ï¼ 24mm 1/10 sec f8 tripod

---
14 comments posted
---
---
---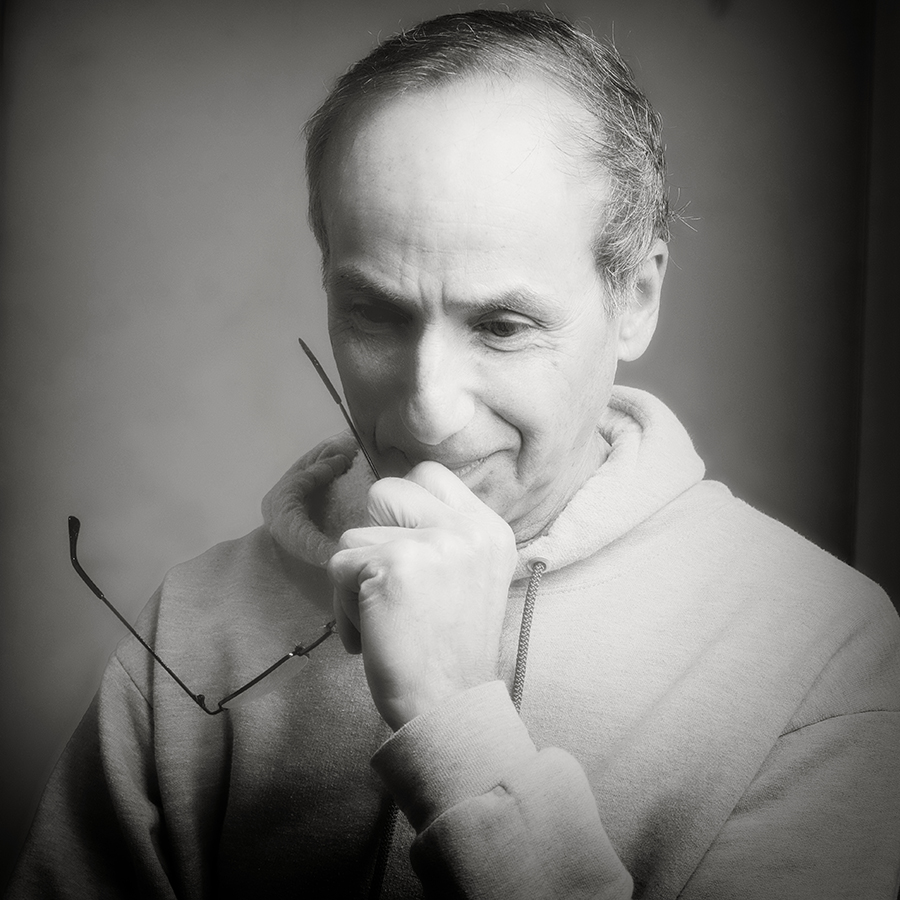 Lance Lewin

(Groups 83 & 87)
Simply beautiful composition! Yes, I feel the depth, the air, mist, tropical humidity while looking at this scene. The sense of "place" has been well achieved.

Question: why is this a 3-photo merge? Why could you not get this scene with the 24mm as a single exposure? (Though I will say, getting complete front-to-back Dof would be a challenge, but not impossible).

Thank you, Haru!

Lance A. Lewin
PSA B&W Photography Mentor
PSA South Atlantic Area Membership Director &nbsp Posted: 05/02/2022 13:12:05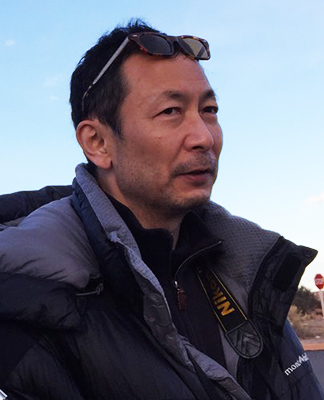 Haru Nagasaki
Hi Lance,
Thank you for reviewing the image. I am glad to hear that my goal is achieved in your eye.
To answer your questions;
1. No 24mm does not cover all the scene. I am posting one shot with 24mm. 24mm only covers this potion. Even ultra wide lens, i.e. 14mm would not be able to cover all of the scene here.
2. Even if the ultra lens could cover the scene, I would still choose to pano because I want to present much more details in the image. Also I would like to avoid distortion of ultra wide lens in this case.
Hope this make sense. &nbsp
Posted: 05/02/2022 19:16:21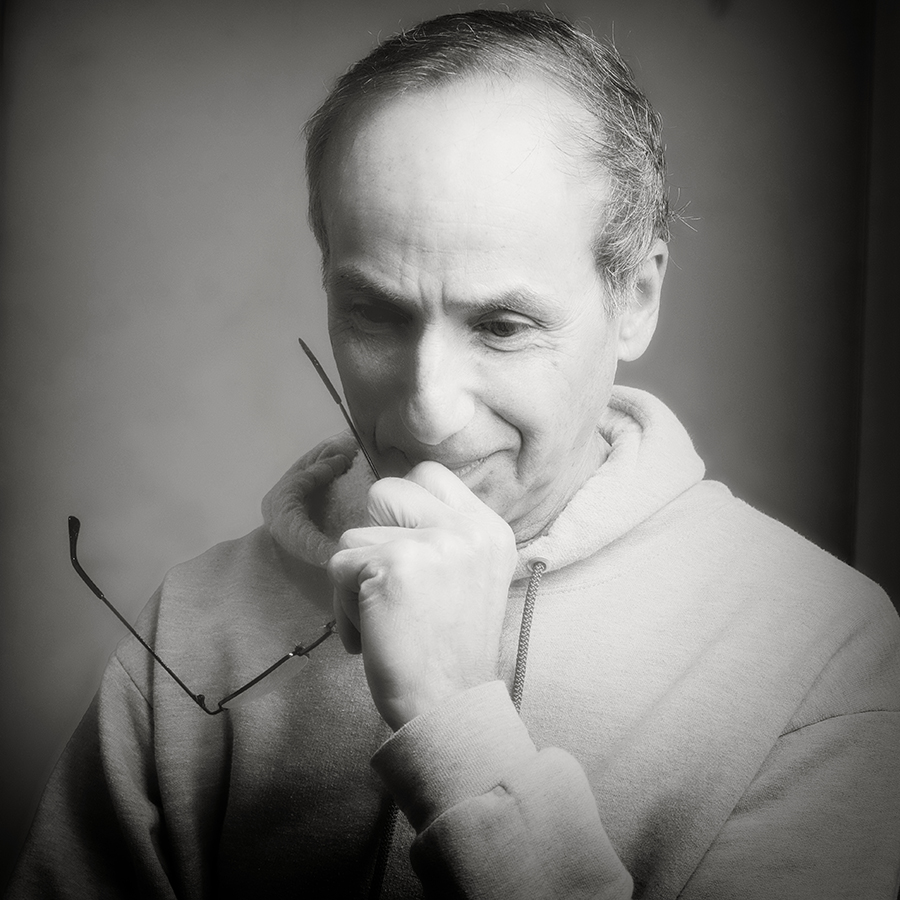 Lance Lewin

(Groups 83 & 87)
...yes, absolutely makes sense. I like you thinking the scene through before capturing it. Where was this captured? Thank you, Haru. &nbsp Posted: 05/03/2022 08:11:14
---
---
---
Don Hill
Hey Haru, I feel the depth. I think I like the color version better even though I prefer b&w overall as a rule. It feels like it needs more contrast, or texture. Just my opinion. I don't know what to do about the sky. Thank's for sharing. &nbsp Posted: 05/02/2022 16:32:52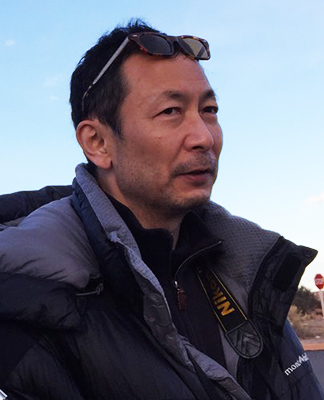 Haru Nagasaki
Thank you, Don.
In most cases, you prefer color version over BW.
Someday I hope that I can post the BW version you prefer.
&nbsp Posted: 05/02/2022 19:21:08
---
---
---
Tracy Szela
I think you've captured the scale of the waterfall well with the framing of the rock in the upper left and the stream coming into the image. I can't decide if I like the color or B&W better, there are elements of both that are appealing. You are lucky to live in such a beautiful place with all these wonderful waterfalls to photograph! &nbsp Posted: 05/03/2022 19:03:41
---
---
---
Don Hill
Haru, I love your work. If I was still shooting film, I would only shoot black and white. Your color stuff is just so well done, Maybe giving me a choice is the issue. In a show, you would probably not show two versions of an image. So, your black and white stuff is great, I just really like your color versions. Either way, your stuff always gets a WOW!! &nbsp Posted: 05/03/2022 20:48:55
---
---
---
David Terao

(Group 45)
Another great landscape image! Although I like your color image, the B&W has so much going for it. I took the liberty to make some adjustments to your B&W image by darkening the borders, brightening the white tree in the middle and adding haze the furthest background area. My adjustments were intended to focus one's attention on the silky waterfall and lead one's eye gently through the flow of water. &nbsp
Posted: 05/04/2022 07:11:28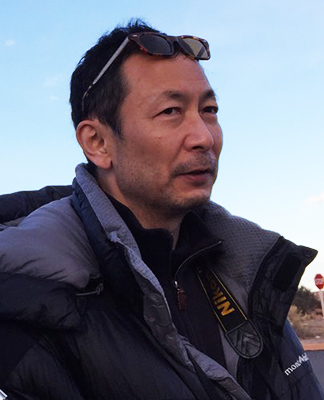 Haru Nagasaki
Hi David,
Thank you for visiting our group and providing suggestions.
I like your edit very much.
I will play around myself.
I appreciate your input.
&nbsp Posted: 05/05/2022 22:21:23
---
---
---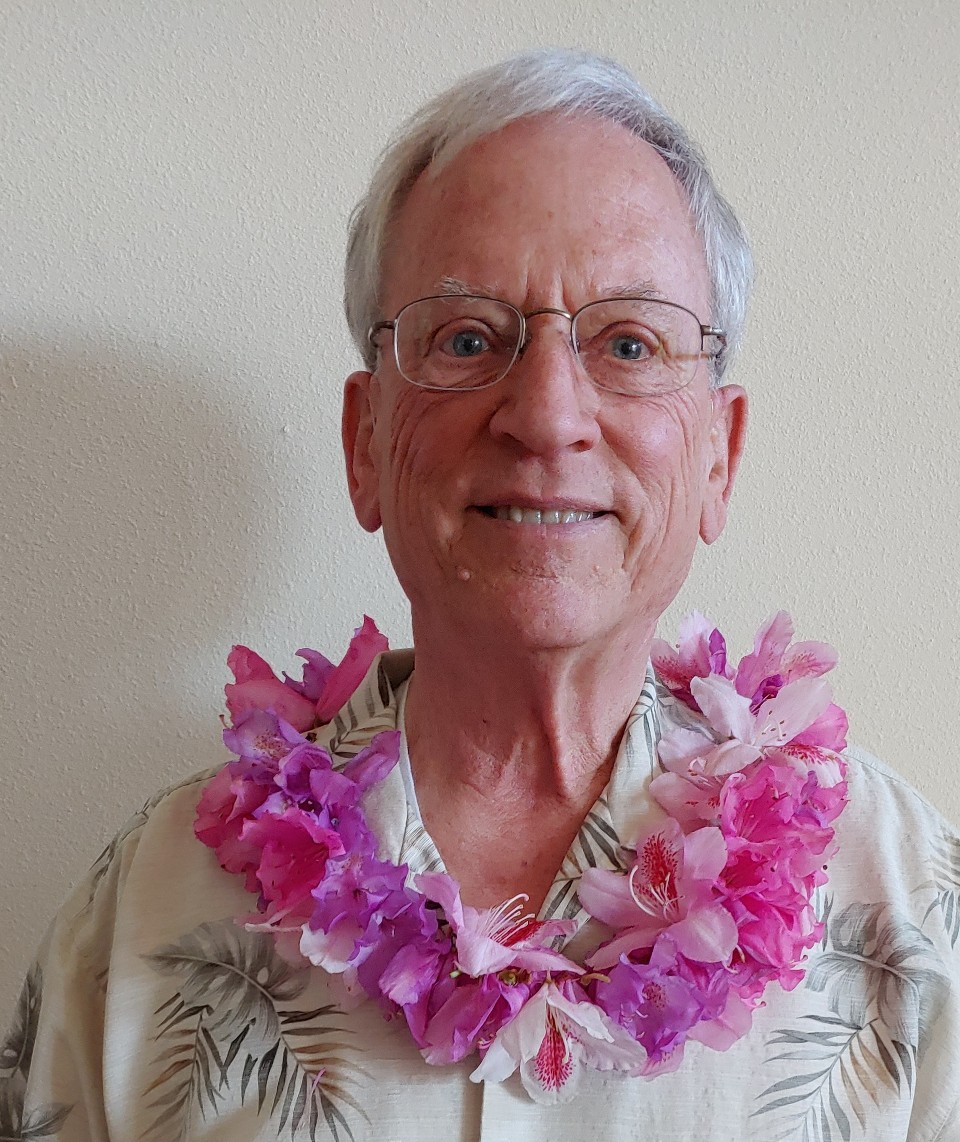 Dick Knudson
This is a tremendously successful work of art, Haru. You convey so much complexity of detail, depth, and energy without confusing us with anything extraneous. I immediately thought I was looking at a wonderful woodcut of some classic place like Kegon.
I got a strong feeling of depth and energy from the way you created the fall and flow of the water. Your multiple exposures served you well to capture distant detail. Vastness is not a word that comes to mind, as I associate that with a large horizontal expanse.
The color version is also splendid, but I would desaturate the green/yellow as the center trees demand a little too much attention.
I was tempted to increase the texture of the left canyon wall by multiplying the darker bits and I applied some of the same treatment to the trees on the right canyon top.
Your piece of art is delightful and your commentary is instructive. Thank you. &nbsp
Posted: 05/05/2022 13:18:00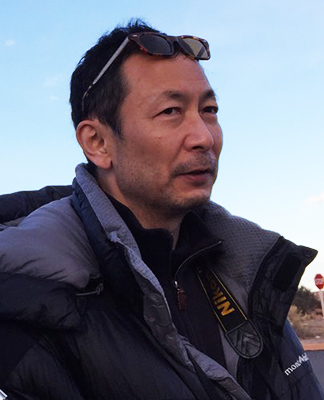 Haru Nagasaki
Thank you, Dick for your comments. Also appreciate your edit.
Looks good for me. &nbsp Posted: 05/07/2022 03:09:14
---
---
---
Arne Skinlo
A stunning image, Haru. B&W or colour; in this case both work and it is not one over the other. The natural farming leads the eyes to the waterfall. The dynamic range is superb with wonderful grey tones. My only comment is that I feel that it is cropped too tight, would like see a bit more at the top and to the right. &nbsp Posted: 05/17/2022 04:03:45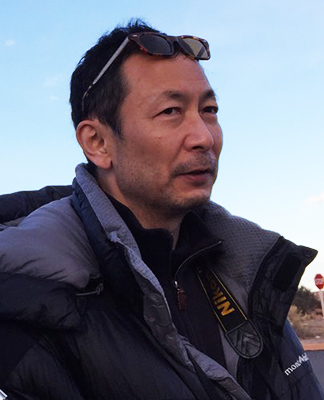 Haru Nagasaki
Thank you for your kind words, Arne. Appreciate it. &nbsp Posted: 05/17/2022 05:46:21
---
---
---
Tevor Harvey
Haru I would be honored to have either on my wall. The detail and the 'mist' in the distance is superb. I am a sucker for autumn colors but the composition is superb so each holds strong. Thank you for sharing &nbsp Posted: 05/22/2022 14:51:24
---
---
---
Please log in to post a comment