Don Hill
---
January 2022 - Black Friday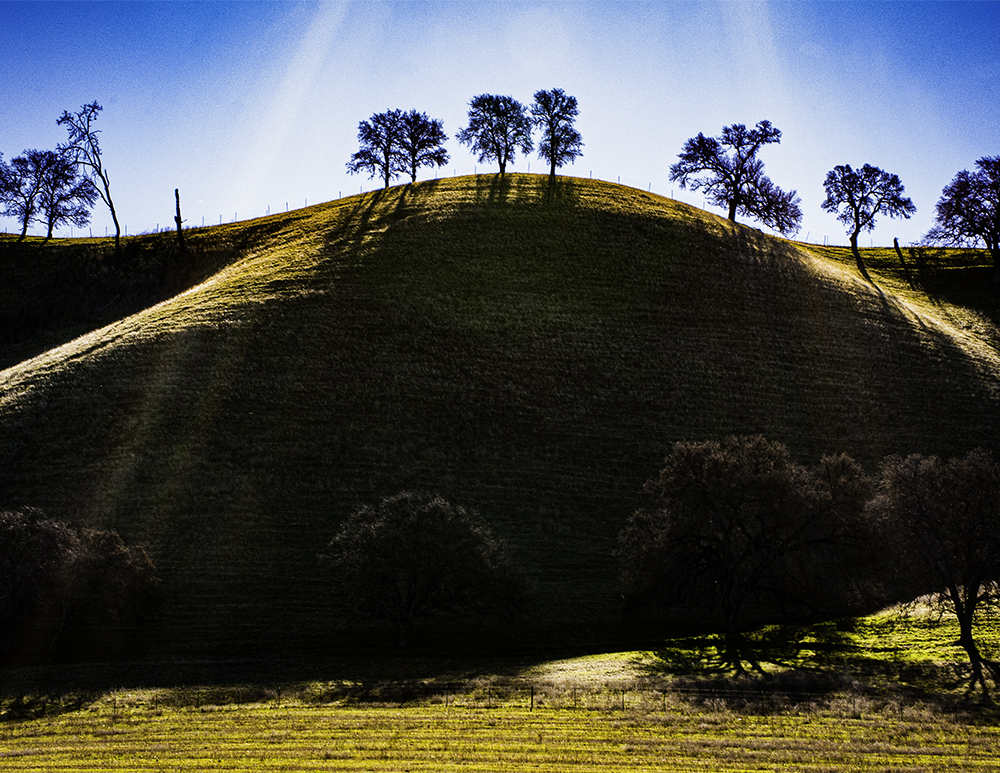 Original
About the Image(s)
The day after Thanksgiving is called Black Friday. Historically, it is the day everyone in America goes shopping and saves the retail economy. On this Black Friday, I grabbed my camera, and set out alone for my favorite place to shoot: The Capay Valley. A place about halfway between my house, and the Famous Napa Valley. It was a very sunny day, and I had long since missed the "Golden Hour". It was a very sunny day with lots of clouds. I made this image with my Nikon and a 28 to 70 lens, shooting at ISO 200 at F18 at 1/60. For this submission I edited the image in Silver Efex Pro. Honestly, this is an image that keeps calling to me, but it might be saying: "Move on! Keep going!". I would love to hear and see what everyone thinks. This one is for pure educational purposes. My Education.

---
7 comments posted
---
---
---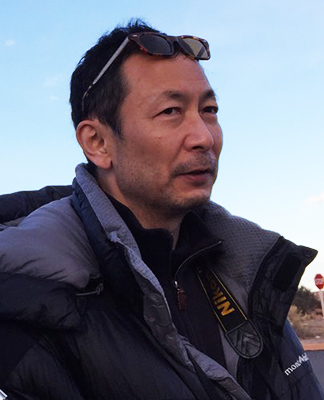 Haru Nagasaki
Hi Don,
I admire your enthusiasm on the photography. I am sure that it will keep you going and help to improve your skill..
What I like about the image is the trees on mountain - it is silhouetted beautifully. And it has a good global contrast, which is good in BW image.
I think the success factor in the image is the separation of trees in the ground. The trees are currently migrated in the hills. It does not stand out well
enough.You
have a bit of blight edge of the tree but other part is dark and cannot distinguish from the hill. Please refer to the attached. This is my trial. Please see only the trees in the ground.
You would understand what I meant here.
Second improvement points are sensor/lens dust spot here and there in the sky..
It deteriorates the quality of the image, sorry to say. You can clean up in Photoshop or other software easily.
Thank you for sharing. &nbsp
Posted: 01/02/2022 21:56:22
---
---
---
Don Hill
Hey Haru, I always look forward to your comments. I think the thing that was missing to me was the trees at the bottom of the hill. You fixed them perfectly. I do think your treament of the hill side was too dark and did not let the texture come through. I will work on the spots. I saw them there but was having trouble making the sky look even. Thanks for your help with this image. &nbsp Posted: 01/03/2022 09:10:08
---
---
---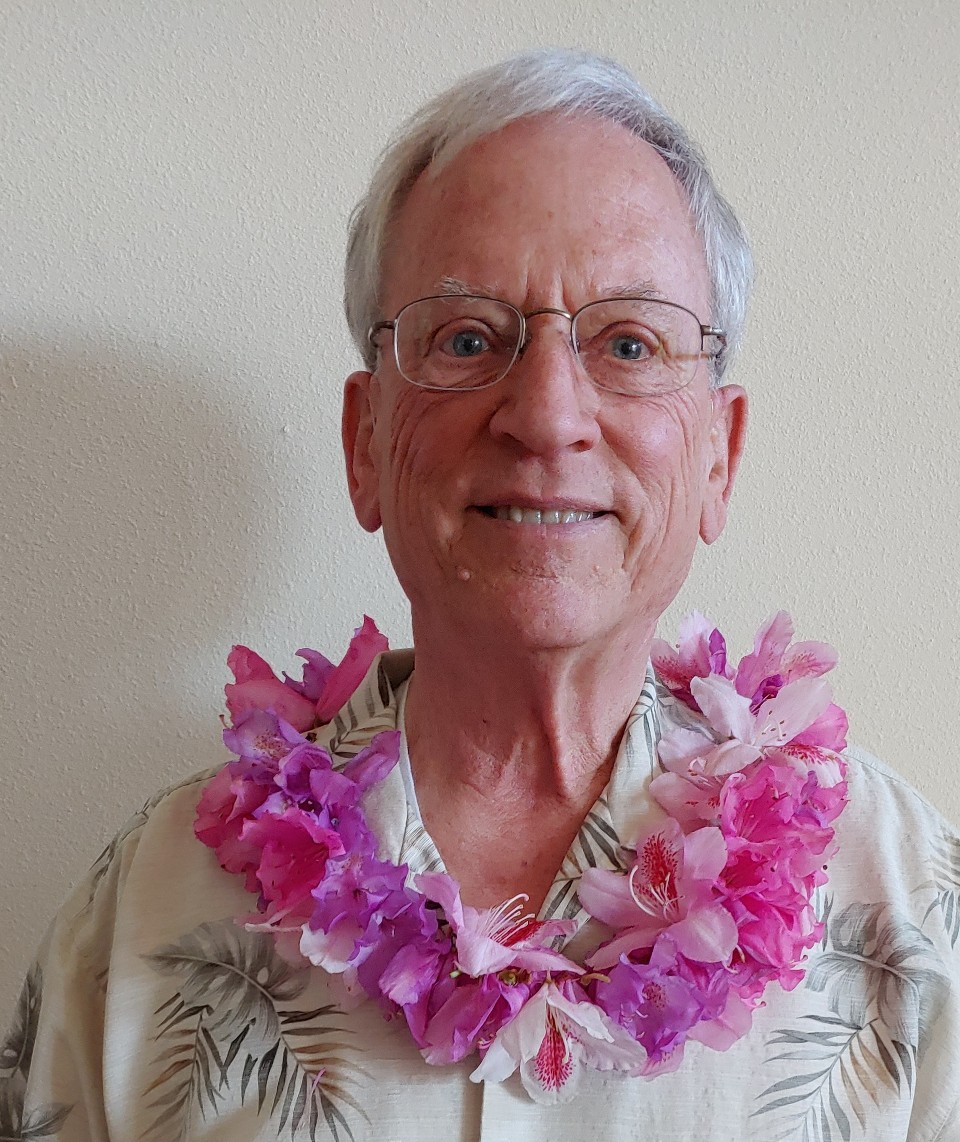 Dick Knudson
Hi Don. This scene gave you a lot of textures to play with. I hope you return to it and work it to your heart's content. Haru was rightly attracted to the tree silhouettes. They are grand but distant. I am also attracted to the horizontal textures on the hills formed by many decades of grazing sheep or cattle. The high sun does a nice job of highlighting that texture.

Technically, the color image from which you worked is a tough starting point. The dense blue sky color picked up a lot of noise in the BW conversion, and the flare is a prominent part of the image; a lens hood or a hand/hat placed to cast a shadow on the front of the lens can avoid that.

First, some questions ... Did you use a tripod? Do you have a raw file from which you can re-start? Do you use Photoshop or Lightroom? Was a polarizing filter used? Have you worked with LR or PS for BW conversion? Depending on your responses, we can discuss further. &nbsp Posted: 01/03/2022 12:28:57
---
---
---
Don Hill
okay, I just got a new tripod for Christmas so next time I will probably use a tripod. some of these shots are taken on the side of the road with little access to a place to put a tripod. I do have the raw file. I use Photoshop and the NIK collection. I convert my images in Silver Efx Pro. I just came back to Photoshop after several years using another editing software, so I am getting to know Photoshop again. I am a big fan of Adobe Camera Raw, so I do a lot of my basic editing in that. My photoshop journey started with version 1 and a film camera. &nbsp Posted: 01/03/2022 12:55:41
---
---
---
Tevor Harvey
Hi Don, I love the rim lighting on the trees in the foreground. I think that Haru's modification has brought out the detail in the trees which makes the image even stronger. I would definitely work on it, the textures and shadows are amazing. Must admit I would love to be back in America with my camera again as the light quality is superb. You definitely made the right choice taking photos instead of shopping. &nbsp Posted: 01/03/2022 15:08:51
---
---
---
Tracy Szela
I really like the composition of this image, and agree with others that the bottom trees need to pop more. I like Haru's edit. This type of scene might be a good one for a bit of HDR (or multiple exposures for the sky, hills, and foreground trees), then blended in to get the details as well. &nbsp Posted: 01/03/2022 16:41:15
---
---
---
Arne Skinlo
An image can be interpreted in may ways. For me, the three trees at the top are the main subject and point of interest. I like the sun beams that kind of frame in the trees. If you go there again, I would suggest that you bring a tele lens with you and focus on the trees, the group of three and the one to the right that looks very interesting. Just make sure that the branches don't hit the ground. &nbsp Posted: 01/08/2022 02:18:17
---
---
---
Please log in to post a comment