Tracy Szela
---
November 2021 - Cobscook Maine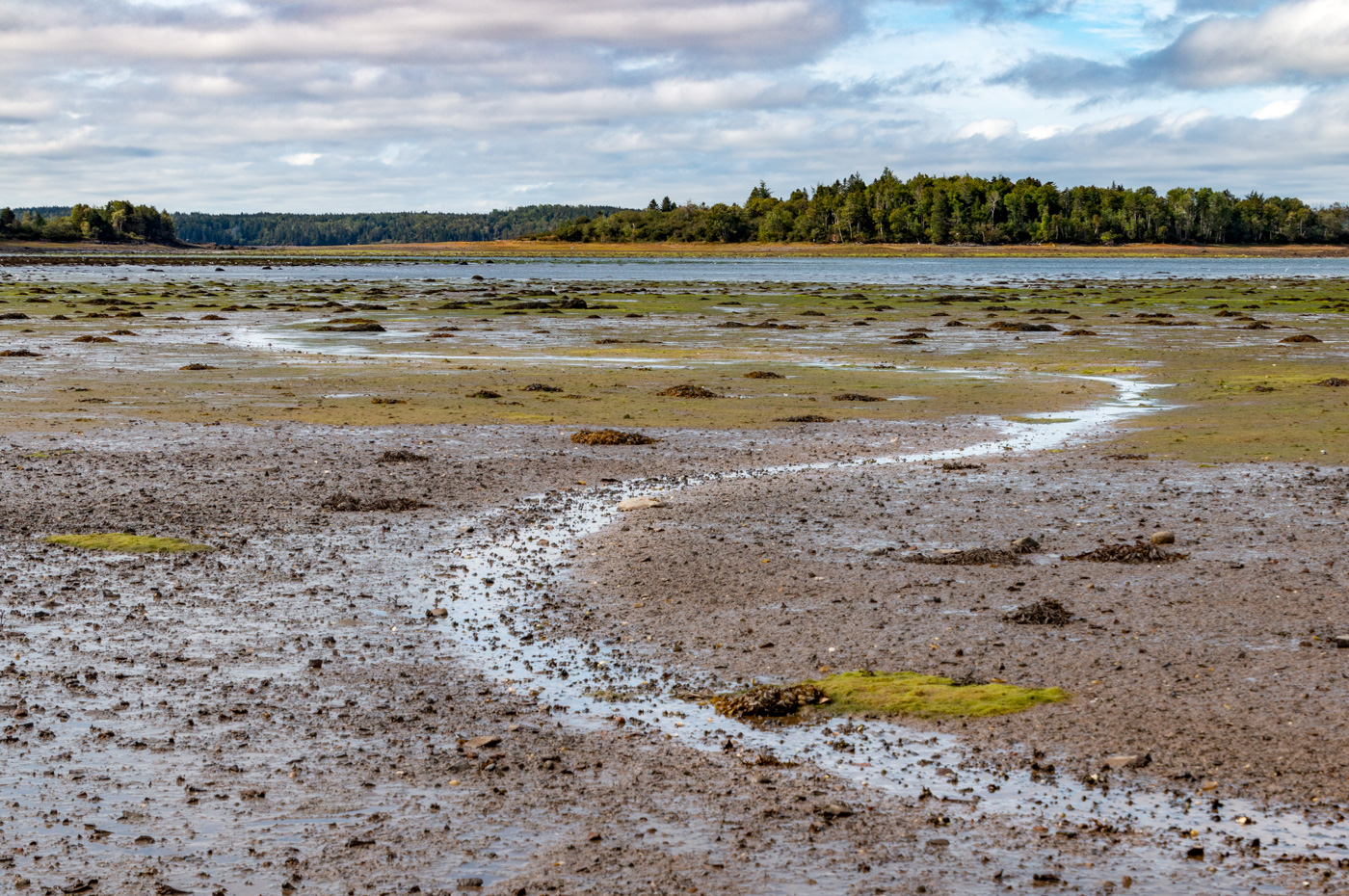 Original
About the Image(s)
This was taken in Cobscook Maine along the coast. When the tide had gone out, I saw a faint stream left in the sand. I converted the image to B&W in Lightroom using the Adobe profiles. Then I used the adjustment brush to lighten the stream a bit to accentuate the path in the image that leads your eye into the image. Camera specs: Canon 70D, ISO 250, f11, 1/320s.

---
This round's discussion is now closed!
10 comments posted
---
---
---
Don Hill
Hey Tracy, this is one of those images where I grapple with if it should be in color or Black and White. It is a good image in color or black and white. I like the leading lines of the stream and I like the clouds. I put your image in Adobe Camera Raw and only used the texture and clarity sliders and then opened it in Silver Efex Pro. I was just playing around with it. hope you didn't mind it. In the end I think I liked your take on it in black and white. Are those holes in the forground. I was wondering if maybe someone was trying to dig up something. Nice image. Maine is one of the few states I have not been to and now I want to go. &nbsp
Posted: 11/01/2021 22:36:54
Tracy Szela
Thanks for your suggestions and trials. Looks like adjusting the sky was a suggestion from someone else as well! You should definitely take a trip to Maine. I'm not sure about the holes, but I don't believe they were manmade. &nbsp Posted: 11/08/2021 20:10:12
Ata Kemal Sahin
Probably the land crabs dig. &nbsp Posted: 11/09/2021 08:27:22
---
---
---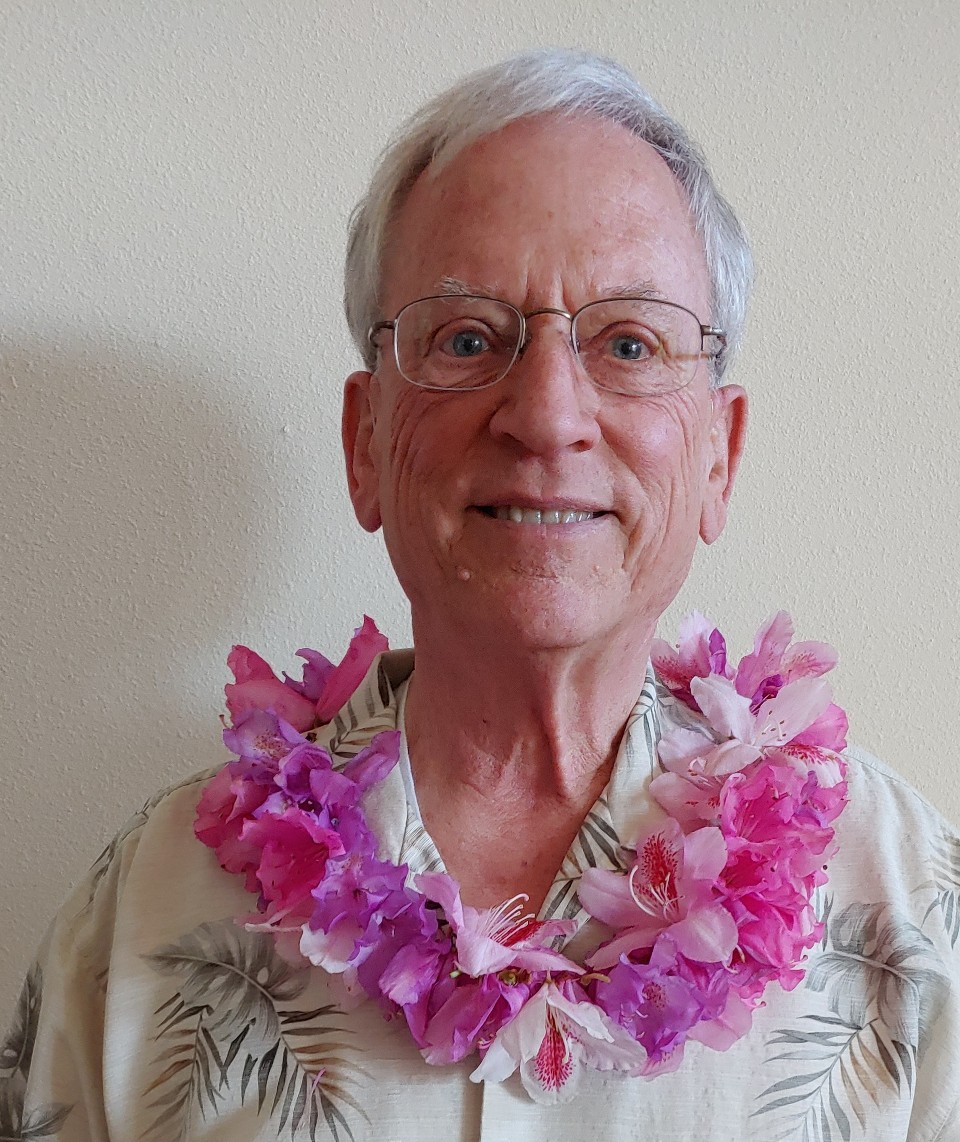 Dick Knudson
Hi Tracy, I wondered also about color vs monochrome. The tools you used seemed to me to take a lot of the vibrancy out of the original, but your treatment did emphasize the curve of the stream. I prefer to convert in PS to monochrome, and not turn control over to LR profiles or Nik presets. In the case of this scene, the scene is quite serene, but I wondered if the clouds could be used to convey more energy ... you might find the result is not the emotion you wish to convey, I realize.
In PS with the color original, I first pushed global saturation a lot, just to give more color separation to work with in the BW Adjustment layer. Then in the BW layer, Pushing Blue/cyan sliders to the left gave the sky a lot of drama, but it made the blues in the reflective wet mud and the waterway in the distance also go to gray. So I masked off the bottom of that BW Adjustment layer. For the BW layer for the bottom, I used the inverse of the first mask and played with the sliders to get the result you see. Also vignetted a bit. The result, an additional interpretation of your very fine composition, seems to me to have an energetic sky at the end of energetic terrain and curving water path. So ... serene and energetic in the same scene. &nbsp
Posted: 11/06/2021 14:06:56
Tracy Szela
Thanks for your suggestions. I think the sky in this competes a bit too much with the rest of the image. Seeing others comments about the sky, I wonder if just a good crop where most of the sky is removed would be better? Some things to play around with for sure! &nbsp Posted: 11/08/2021 20:11:37
---
---
---
Arne Skinlo
I think it was a good idea to convert this image to B&W as curvy line is better expressed. I like the composition with the curve starting in the lower corner and moving into the picture. As already commented, the image is a bit flat and I agree with Donīs suggestion. In Dickīs suggestion, I feel that the sky is competing too much with the main subject. &nbsp Posted: 11/07/2021 01:44:48
Tracy Szela
Thanks for your comments! &nbsp Posted: 11/08/2021 20:12:25
---
---
---
Ata Kemal Sahin
Hi Tracy, -frankly speaking- I prefer color photos of nature to accent the vivid colors of rivers, trees, grass, animals etc e.g. the sea is unseen and unnoticed in bnw copy. Regarding your processing: Because of color transitions, -with different level of tones- clouds are much more detailed and strong in color version so converting to bnw should have given us the same feeling i.e. increasing mid-tone contrast, adding gradient and details e.g. Don's work coincides with what I suggested. Thanks for sharing. &nbsp Posted: 11/07/2021 03:51:58
Tracy Szela
Thanks for your comments! &nbsp Posted: 11/08/2021 20:12:55
---
---
---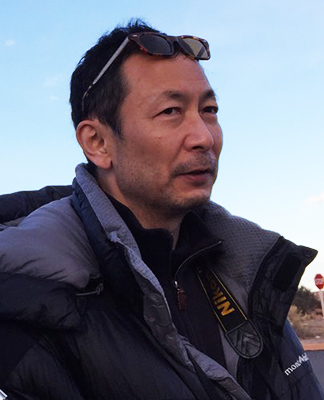 Haru Nagasaki
Hi Tracy, Thank you for sharing.
I prefer the color version better as Ata mentioned.
There are a lot to see in the color version.
Whereas the BW version has less to enjoy.
S shape leading line is excellent in the composition but there no main subject at the end of the leading lines.
If you want the S shape curve to be the center of attention, then you have a choice to lower your wide lens close enough to the ground and emphasis the texture/details.
In terms of post-processing, you have potential to improve it better. The image currently looks dull and flat. That's already pointed out by Don and Dick. &nbsp Posted: 11/09/2021 01:51:10
---
---
---