Don Hill
---
October 2021 - Win Big!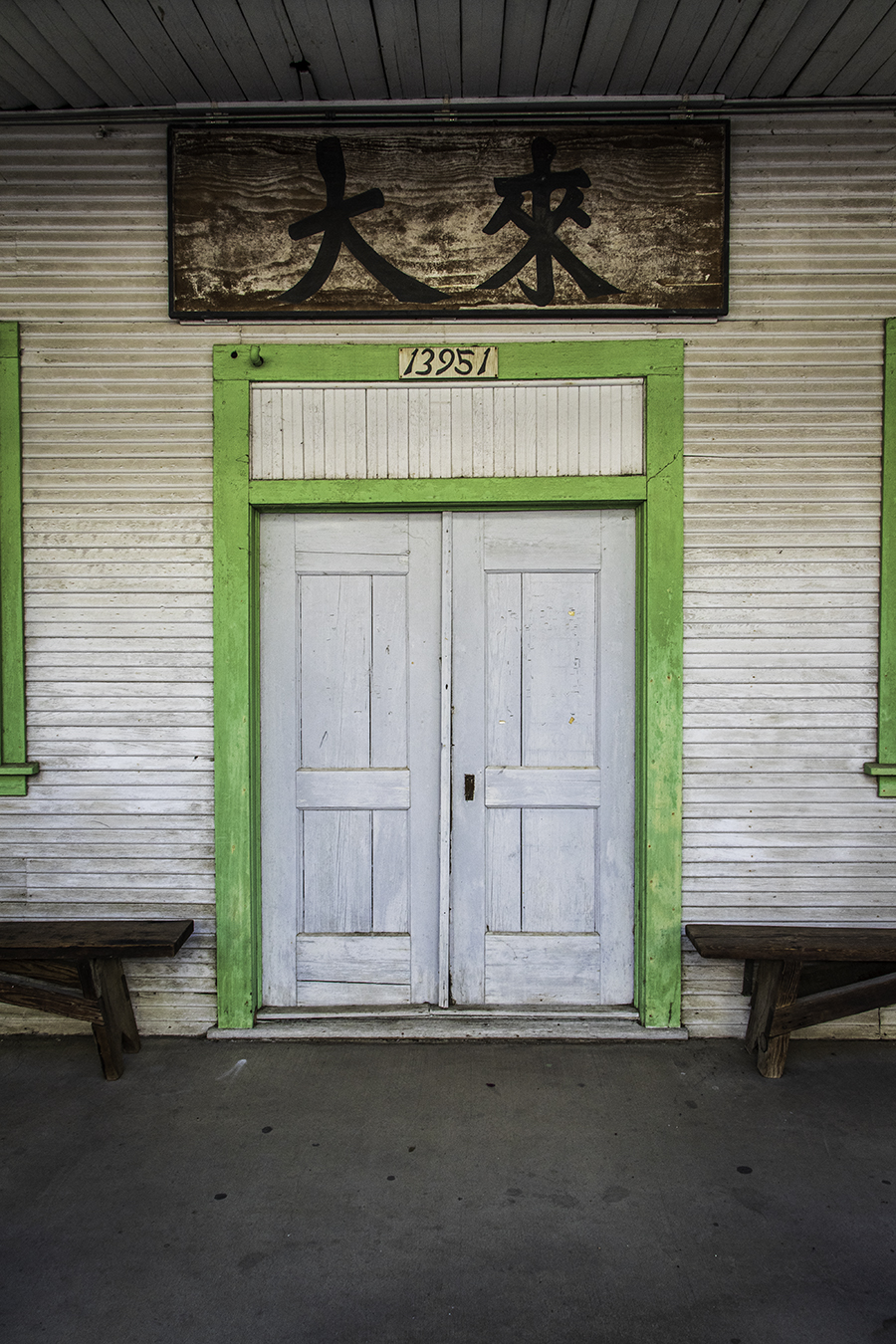 Original
About the Image(s)
Locke California is a Chinese community settled in 1915. Many of its residents worked on the local railroads. This image is of the entrance to the first Chinese Gambling House in California. I have been shooting in Locke for many years, and do not know why the door molding is bright green. I have also been given several translations of the sign hanging over the door. The latest Translation is, "Win Big!" This image was shot with my Nikon with a 28mm lens at ISO 400 at F-11 at a shutter speed of 125th of a second. The Black and White work was done in Silver Efex Pro.

---
7 comments posted
---
---
---
Ata Kemal Sahin
Hi Don, it's a well-processed-cropped image -except midtone contrast- and a good idea to remove the number. Thanks for sharing the story and photo. &nbsp Posted: 10/06/2021 10:02:15
---
---
---
Don Hill
---
---
---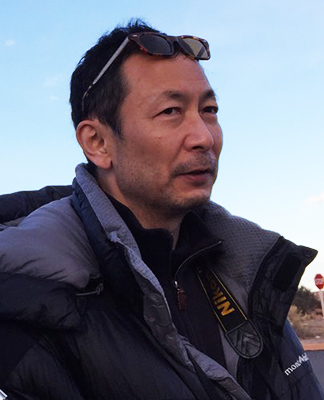 Haru Nagasaki
Hi Don,
Welcome to the group.
For me I think the first one is better - it has a good tone range and good contrast balance. Second one looks go too far for me. The image has the character and mood. It now looks old rusty building door by conversion to BW. If that's your intention, then, your goal is met.
One question - why did you take out the number? I thought that image with number has more story to tell in my view.
Lastly I am attaching my practice edit here. Please excuse me - It is really quick and dirty finish. My intention is to highlight the door and sign. Since you mentioned that green color frame looked interesting, I darken down the frame to make it stand out.
I just wanted to present another idea.
&nbsp
Posted: 10/06/2021 20:31:27
---
---
---
Don Hill
Wow, I like your take on this. I can feel the door was colored. Not sure what color, but I can feel it. My opinion is that the number was more of a distraction and it was not needed. also, I have photographed every building is this town and the whole town is on the verge of collapse. The freshest paint in the whole town is the green on this building. I did a version of this using DXO color efex pro with the Bleach Filter and it really made everyting feel more black and white except the door, but it was toned down. I did not submit it because it had color in it. Thought you might like it. &nbsp
Posted: 10/06/2021 22:44:03
---
---
---
Arne Skinlo
Wellcome to our group, Don. You clearly have an eye for minimal details that tell a story. An important issue when taking pictures like this one, it to keep the lines straight vertical and horizontal and you have done that perfectly. When it comes to texture, my suggestion is to increase it slightly only on the door. I think I would kept the number as it is a part of the story.

I am also using Luminar, but only after finished in Photoshop to enhance colours sometimes. &nbsp Posted: 10/10/2021 05:10:20
Don Hill
I was using Luminar as a plug in to Photoshop and it got wierd and then stopped working. I switched to DXO Nik Collection and I like it a lot more. The really odd thing was that this was the nicest door in town, but I usually do punch up the texture and clarity in ACR. I went back to an image I took in 2009 of the door and there was no street number on the door. Who knows. Either way works. &nbsp Posted: 10/11/2021 18:47:20
---
---
---
Tracy Szela
I think this is a great composition for B&W- it has great textures and strong shapes. I like the symmetry you used too. Looking at other comments I couldn't decide if the number was better left off or not. I like them both, and both may have a use depending on how you're presenting them or for what purpose. Great image! &nbsp Posted: 10/13/2021 06:01:21
---
---
---
Please log in to post a comment