Tevor Harvey
---
October 2021 - Milford after the storm
Original
About the Image(s)
Nikon D7100
Nikon 18-200
18mm
2.5 Sec at f5.6 iso 100

There had been constant rain and when the rain finally stopped the light started to hit the buildings and the clouds broke. I wanted to get the storm clouds while still holding the light on the buildings
For processing

In lightroom I cropped the image and straightened the Horizon. I then used the mono conversion in Lightroom and may the blue section of the sky darker by using the sliders. Finally in lightroom I did an overall sharpening of the image with a mask.

---
7 comments posted
---
---
---
Tracy Szela
The black and white conversion really makes the shape of the buildings pop, which add a nice element to the image. The color version is nice, but your eye focuses mostly on the lovely sky, but the conversion makes my eye dance around the image! &nbsp Posted: 10/03/2021 15:51:55
Tevor Harvey
Hi Tracy, thanks for the feedback. I liked both the sky and buildings but wasn't sure which I should reduce the brightness of to focus on the other &nbsp Posted: 10/04/2021 18:00:23
---
---
---
Ata Kemal Sahin
Hi Trevor, it's definitely a well-processed bnw conversion. Grey tones represented the white-blue very well. Regarding exif, how many stops of ND filter did you use? Thanks for sharing. &nbsp Posted: 10/04/2021 06:21:09
Tevor Harvey
Thanks Ata, I was using a 6 stop ND filter for the long exposure and a graduated ND filter for the sky &nbsp Posted: 10/04/2021 18:01:13
---
---
---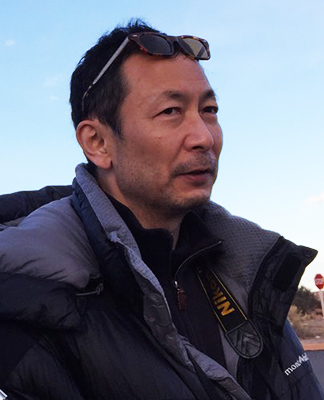 Haru Nagasaki
Hi Tevor,
Thank you for sharing.
This is a great shot - great clouds action, nice depth, nice balance between the reflection vs. real cloud, etc..
Also your thought process of transition to BW is a good one.
Now when it comes to the BW conversion, I feel that it is a bit too dark overall. This does not have whites. If you look at the histogram, you will notice that there is no whites. If I were you, I would re-edit the following;
1. I would like to see the detail of the building on left.
2. I would like to see gradation of greens/trees on right shore
3. for me, the space on right is a bit too spacious and loose the balance over left. So I would crop a bit.
4. Using level adjustment in PS, I would fill the gap of whites and make contrast.
I am attaching the result. It is really quick and dirty edit so bear with me in that sense.
&nbsp
Posted: 10/04/2021 23:38:09
---
---
---
Don Hill
Hey Trevor, Wow, nice image. I liked the original, but having shot Black and White film for years, your black and white conversion blew me away. I was so wrapped up in the clouds and reflections that at first I did not notice the buildings. Haru had some good ideas. I was wondering about sharpening. I only use sharpening when I print, and not always. I use the Clarity slider in Adobe Camera Raw instead (which should be in Lightroom) and it tends not to be as harsh (although I find nothing harsh about your image). Just a thought. This is the first image I have seen from you and you have given me a very good first impression. Well Done! &nbsp Posted: 10/06/2021 09:18:44
---
---
---
Arne Skinlo
You have done a very good job in the post-processing of this picture. The main focus is on the buildings in the middle and the tones in the clouds are leading down to them. The same applies to the sea. The whole scene becomes very dramatic in the way you have done this and it is by far better than the original.

If I should give any suggestions for improvement, it would be to darken the bright area to the lower left and a slight dark gradient from the bottom and from the right. &nbsp Posted: 10/10/2021 04:53:15
---
---
---
Please log in to post a comment