Arne Skinlo
---
September 2021 - Melancoly
Original
About the Image(s)
This image is part of the series from the art exhibition that I was assigned to document for the artist. I noticed the repeating triangles and the shades of grey in the rock.

The post-processing is mainly cropping and enhancing the shades of grey, using Photoshop.

Camera: Fujifilm GFX 50S with Canon 100 mm 2,8 lens
Settings ISO 640, 1/160 s, f/16
Handheld
---
8 comments posted
---
---
---
Ata Kemal Sahin
Hi Arne, how big is that sculpture? We already talked about different editing styles and perspectives last month and I'm happy to see that you cooperated with sculptor and continued shooting serie of exhibition. Well-done, congrats. &nbsp Posted: 09/03/2021 01:26:18
---
---
---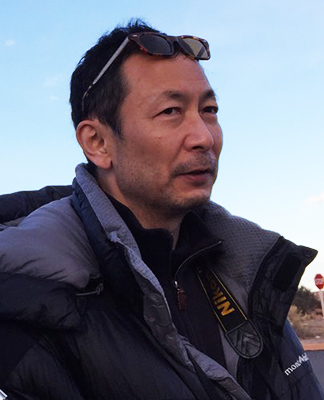 Haru Nagasaki
Thank you, Arne, for sharing.
You always provide me opportunity to think through.
The image well-represents the title "Melancholy" in the mood.
I like the contrast the main subject vs. the dark edges of the shore.
Also Your cropping works well to emphasize the triangle line as you intended.
I would step further to crop tight in right hand side (as attached) and position the main subject upper right corner - That way works more dramatic in my eye.
I dodged the statue slightly.
&nbsp
Posted: 09/03/2021 02:45:20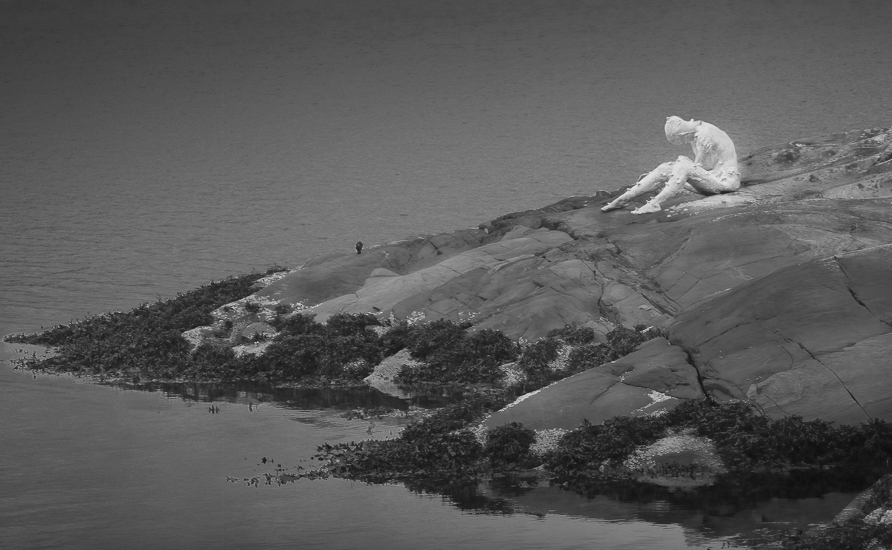 Arne Skinlo
I think your cropping works well as the edges seems to push the figure´s head down and makes it more depressing. Thank you, Haru. &nbsp Posted: 09/03/2021 08:51:19
---
---
---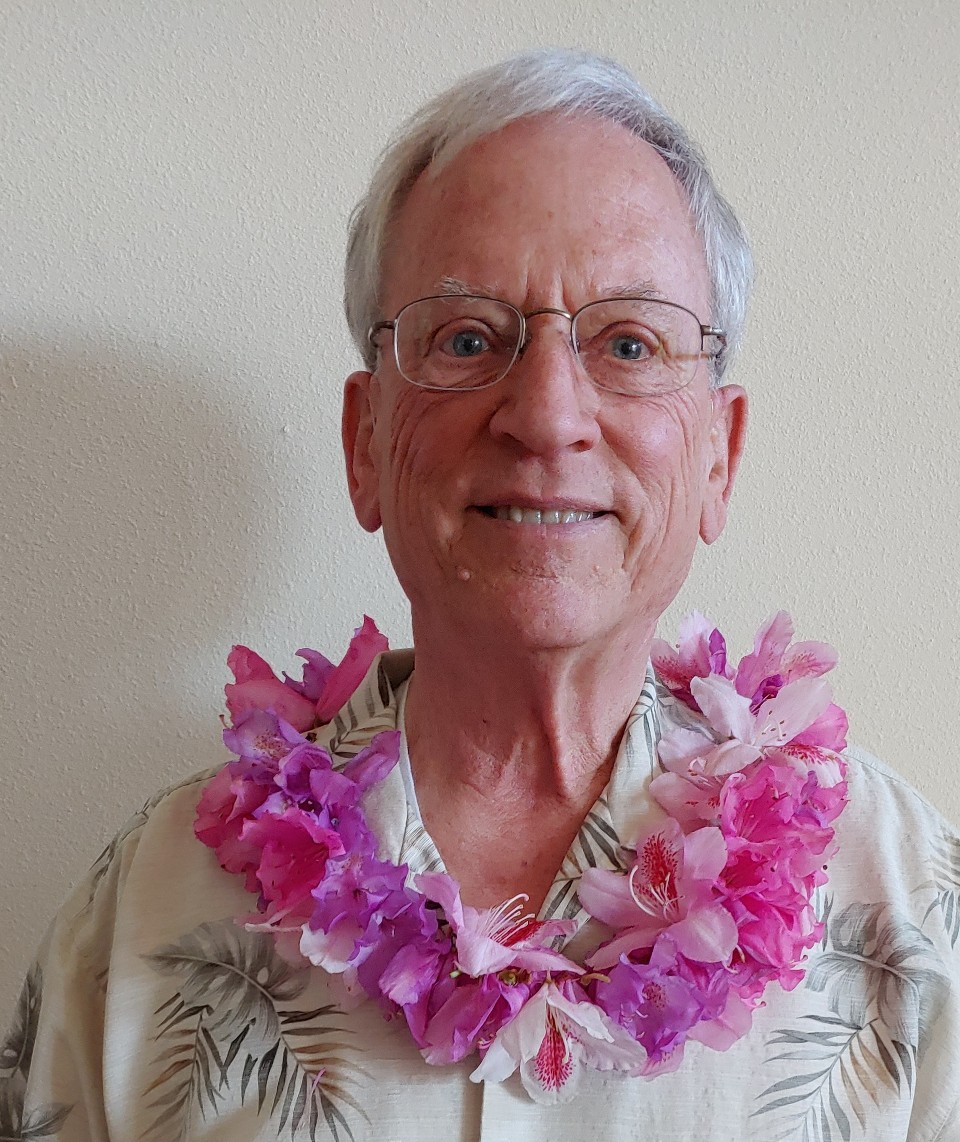 Dick Knudson
This perspective on the statue is very effective in conveying melancholy, and your choice of subdued greys is also an important decision. To me, the proximity of the pointed shoreline to the left edge of the frame conveys a tension that does not seem to support the melancholy theme. Also, a couple of nits, literally ... the little knob rising from the rock halfway between the statue and the water is an eye-catcher that makes me wonder if that is a person, and the statue is very large. Not sure that supports your theme. And a little nit is the somewhat distracting stone at the bottom edge, which is deleted by Haru's crop. &nbsp Posted: 09/04/2021 12:31:07
---
---
---
Tevor Harvey
I love the image and the processing, the tones and cropping works well with the title &nbsp Posted: 09/04/2021 21:43:39
---
---
---
Tracy Szela
I like the way you have processed the B&W and really made the figure stand out. I too like Haru's crop suggestion. If you ever get the chance to shoot this when there is fog or mist at the water level that could be incredible too. &nbsp Posted: 09/05/2021 19:47:25
Arne Skinlo
Thank you for your comment. I think foggy weather would be great, but unfortunately, the exhibition is closed and removed. &nbsp Posted: 09/06/2021 12:54:51
---
---
---
Bill Foy
I like your positioning of the sculpture and Haru's cropping adds to that. The contrasts of the grays and dark shoreline with the sculpture really pull my eyes to figure. I think this is a big improvement from last month's image. &nbsp Posted: 09/17/2021 10:08:42
---
---
---
Please log in to post a comment