Ata Kemal Sahin
---
September 2021 - Questioning Eyes
Original
About the Image(s)
In the late 2000s, I was working for a British company and was visiting India once a month to make a feasibility study for Just-In-Time production to serve our Indian clients on a daily basis. This photo was taken from inside the car in New Delhi and I'll never forget the way she looked at me from cycle rickshaw. Apart of business, all my trips to India were emotional; because, there are thousands of heart-touching stories on the streets. I believe, Indian Culture is the most complex and soul-oriented culture on the planet.

I used PS to adjust shadows, highlights and tonal & midtone contrast; sharpened, added gradient, cropped and converted to grayscale.

Exif: Canon G9 f3,2 ISO160 1/100 11mm

---
15 comments posted
---
---
---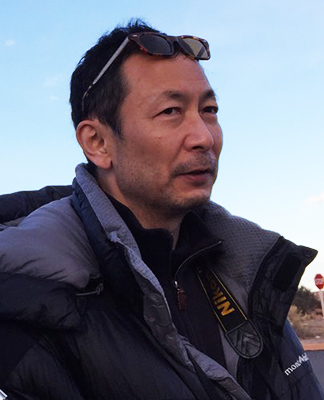 Haru Nagasaki
Hi Ata,
Thank you for sharing.
I was in New Delhi in 1990 for a month (as a business trip).
I was knocked out thought the stay there. Every sight there was too strong for a young Japanese guy.
Her facial expression in the image remind me of the old days in India.
I like overall theme of the image.
Cropping the car out (lower right in original) was a good judgement. That was one of distraction.
I also did a couple of enhancement in the image (for my practice);
1. Crop out tighter - crop out the bottom and left. By doing that, it adds sense of speed in the image. Also take away the people in left.
2. Burn the sky and ground a little bit. I thought it add mood.
I still feel that the car in left hand side distract my eyes from the main subject (the lady). I tried to take away but I could not do well.
Overall, I like the mood, I like the theme of the image, and tones are well managed.
&nbsp
Posted: 09/02/2021 23:11:16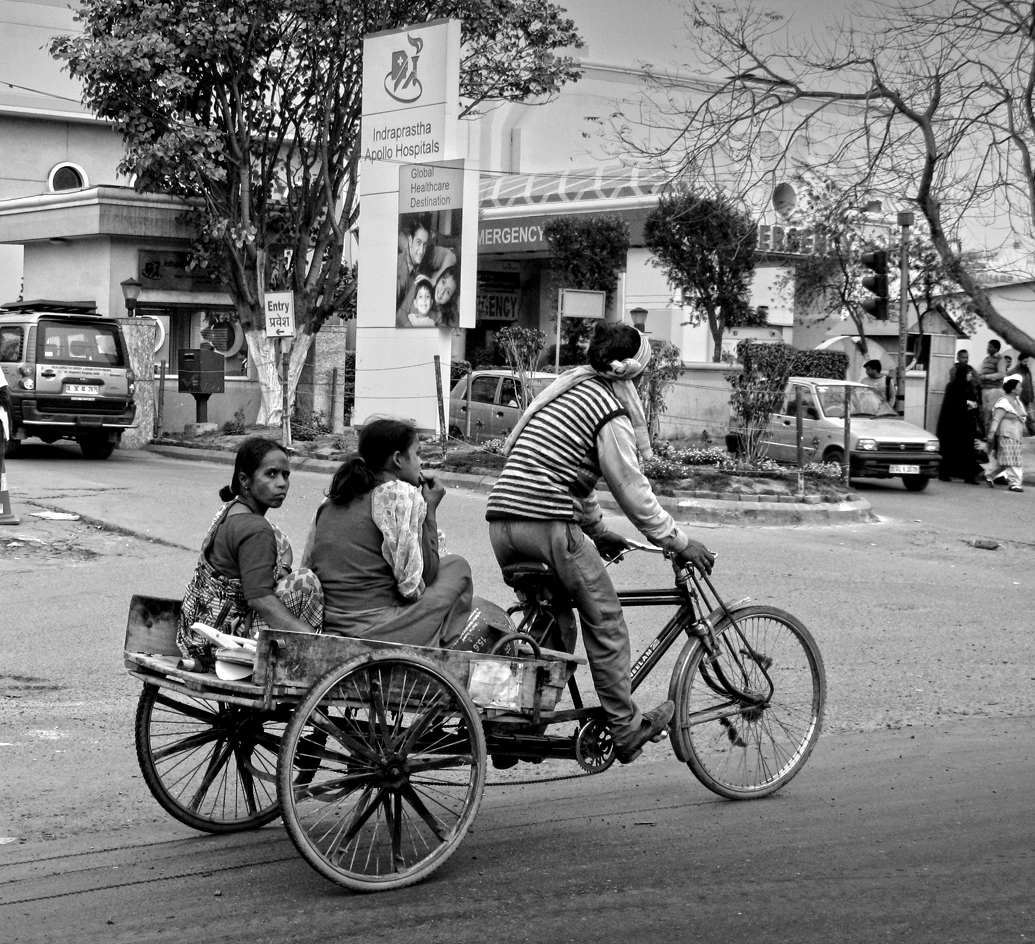 Ata Kemal Sahin
---
---
---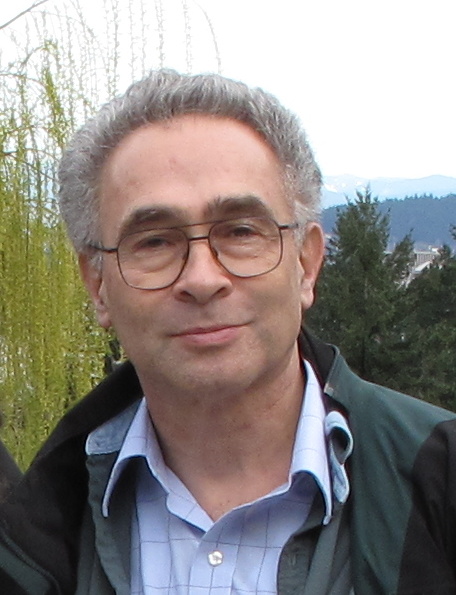 Stephen Levitas

(Group 32)
Merhaba Ata, I am sure you are right that "Indian Culture is the most complex and soul-oriented culture on the planet." I have made three trips there and my wife four. We have been north and south.
Your image is very intense, catching the moment when a stranger at a distance engages you directly--and it does not look kindly. I can see the cropping either way: close in to focus on the subject; far back to show the city context.
The woman's eyes are most intense in the color version. Can you strengthen her gaze in the monochrome in any way? &nbsp Posted: 09/03/2021 21:30:25
Ata Kemal Sahin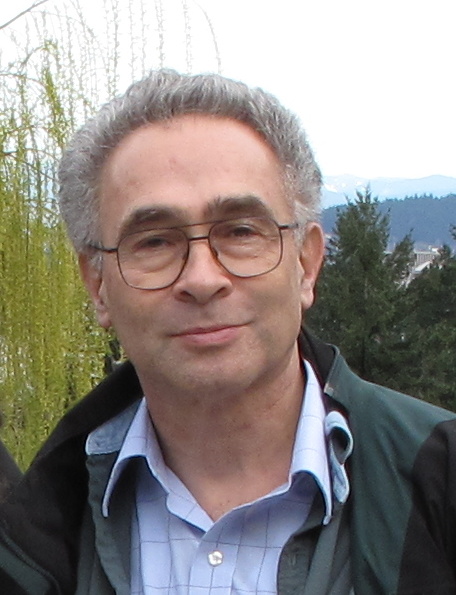 Stephen Levitas

(Group 32)
Oh yes, that gaze is so intense, it makes the picture. Good job. &nbsp Posted: 09/04/2021 09:45:03
---
---
---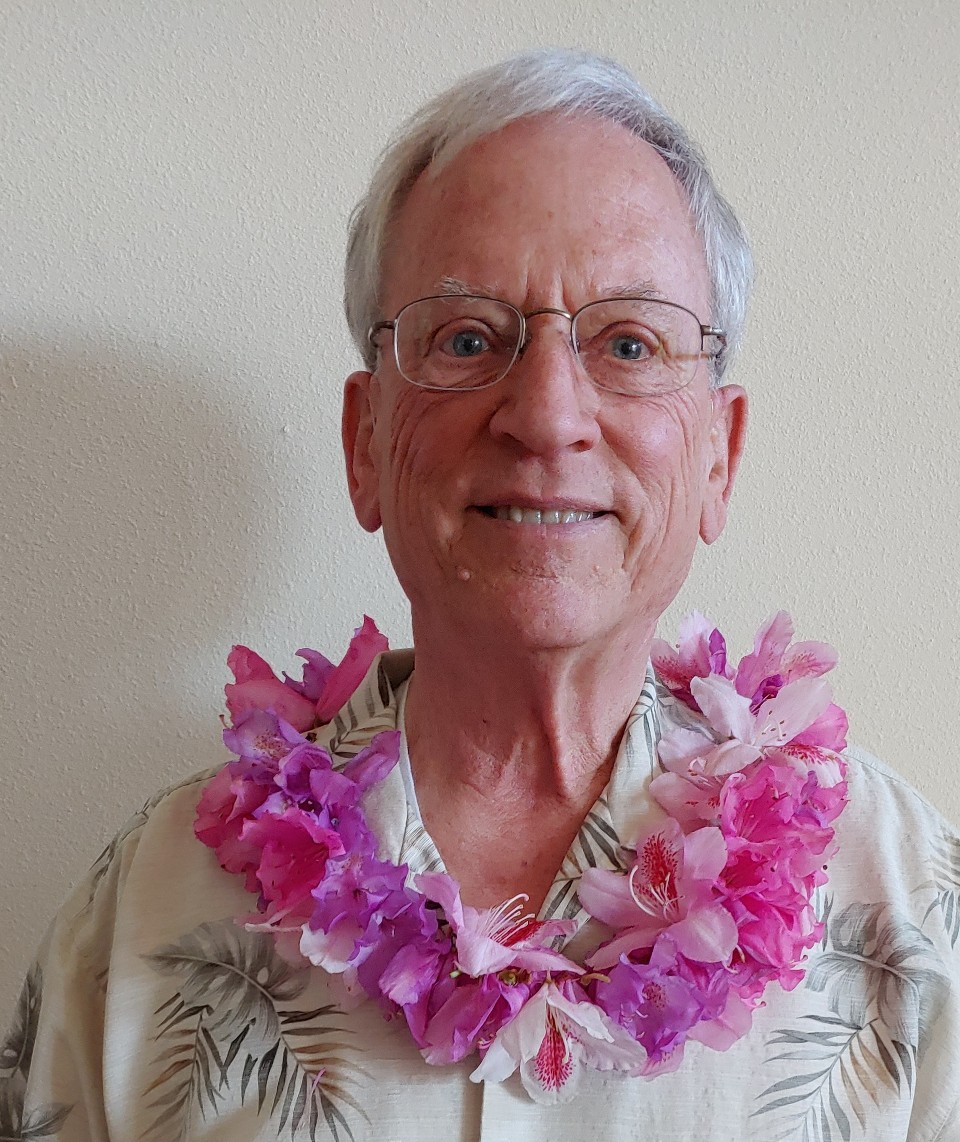 Dick Knudson
A very interesting series of comments and adjustments. &nbsp Posted: 09/04/2021 16:44:11
---
---
---
Tevor Harvey
As always I love your street portraits, the image was really brought to life when used with the title, the purpose of the image was clear. Thank you for sharing &nbsp Posted: 09/04/2021 21:57:51
Ata Kemal Sahin
Thanks Trevor. &nbsp Posted: 09/07/2021 01:24:48
---
---
---
Tracy Szela
I have been past this hospital too, my husband and I have been trekking in northern India and have passed through and spent some time in Delhi a couple times. I think you have given the viewer a good sense of the place in this image. And done a good job of showing how busy and hectic it can be without overwhelming the scene. The woman staring back at the camera says a lot. I agree that maybe darkening the top 1/4-1/3 of the image would help focus on the rickshaw, but still allow the entire scene to complete the story. Nicely captured. &nbsp Posted: 09/05/2021 20:03:12
Ata Kemal Sahin
I spent a long time in India, a very spiritual country. Hope, you visited Varanasi and Rishikesh. I should have got her permission but I was in the car and it's not easy to communicate with the locals due to language barrier. Thanks for your comment. &nbsp Posted: 09/08/2021 09:52:23
---
---
---
Arne Skinlo
Another well captured street photo! The look from the girl is kind of Another well captured street photo! The look from the girl is kind of ambigous to me, does she resent being photographed, is she just sad or is it a normal expression? I don't have much to add to this photo, may be some vignetting would enhanced the main subject. &nbsp Posted: 09/12/2021 02:07:56
Ata Kemal Sahin
Probably, she got angry. Because, Indians are afraid of photos as they think that you're stealing their soul. Normally I would get her permission; but this shot happened suddenly. Thanks Arne. &nbsp Posted: 09/12/2021 06:40:13
Ata Kemal Sahin
Probably, she got angry. Because, Indians are afraid of photos as they think that you're stealing their soul. Normally I would get her permission; but this shot happened suddenly. Thanks Arne. &nbsp Posted: 09/12/2021 06:41:26
---
---
---
Please log in to post a comment