Tracy Szela
---
September 2021 - Coyote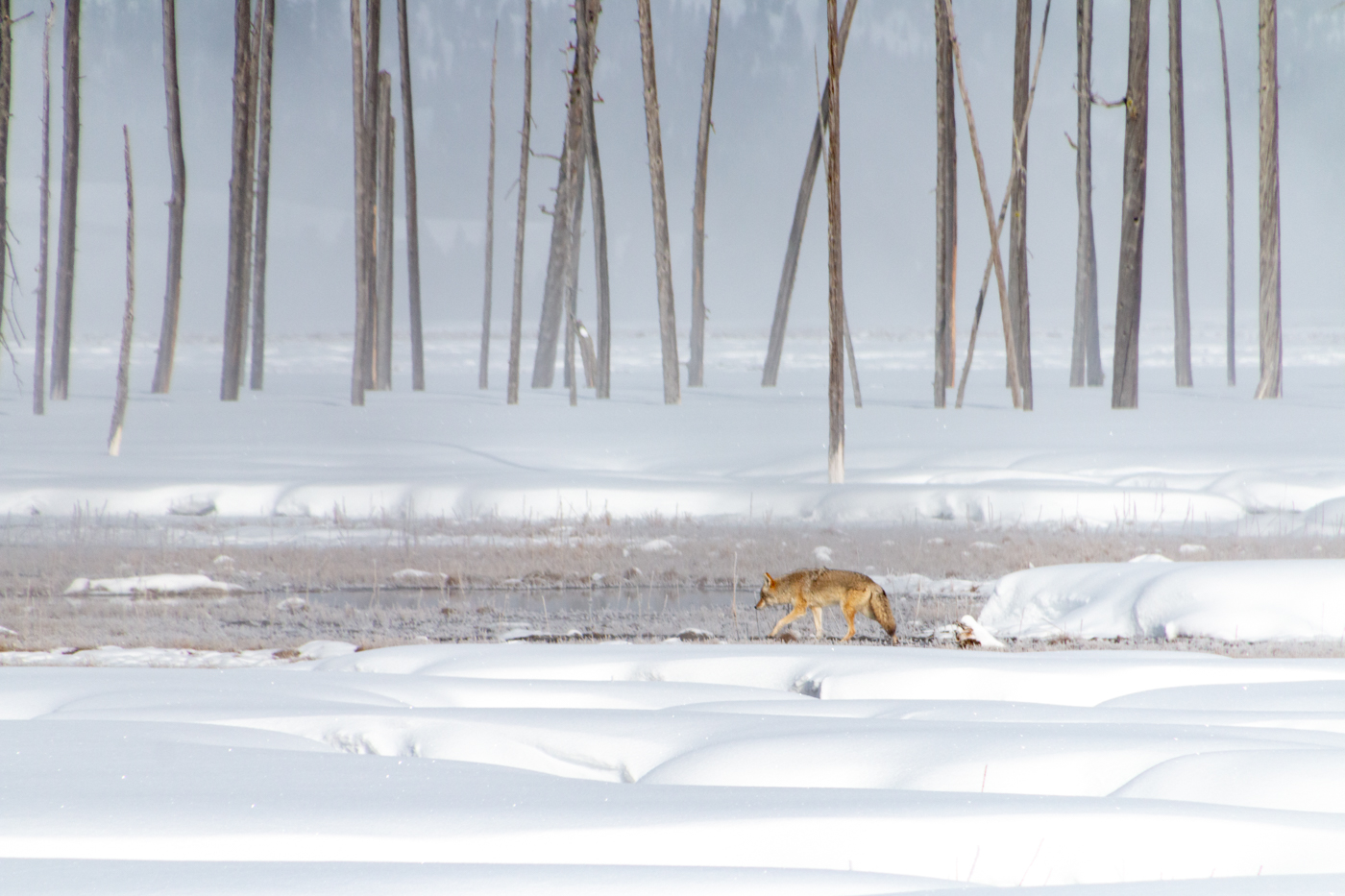 Original
About the Image(s)
This coyote wandered across the marsh in Yellowstone. The morning was foggy and the landscape was covered in snow. Due to the strong shapes of the trees and the shape of the snow mounds, I thought this might work as black and white. I used the Lightroom B&W blue filter option and darkened the blacks a little to bring out the coyote and trees a bit more. Shot on Canon 70D, Tamron 18-300mm @ 300mm, f7.1, 1/2500s, ISO 500.

---
8 comments posted
---
---
---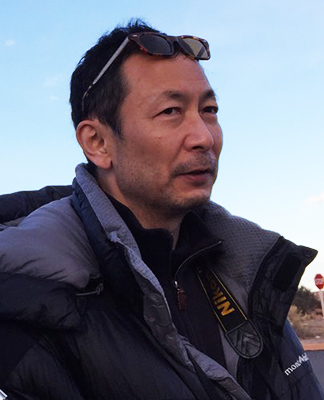 Haru Nagasaki
Hi Tracy
Thank you for sharing.
I think you have a good eye to capture the scene and ability create story in the image. I like the fog in the scene.
However, I guess that shooting execution need to be polished when you shoot in the snow. If you look at the histogram, you have many spots blown out (overexposure). That become very hard to present texture of the snow in BW.
As for post processing, the main subject (Coyote) is migrated in the snow. You need to make coyote outstanding in the snow.
I am attaching the image - this is what I would do in post processing. This is personal preference though.
I would crop tight and put coyote in 1/3 right position.
And increased the contrast.
You might want to try cropping tighter, which also might work. &nbsp
Posted: 09/03/2021 22:37:05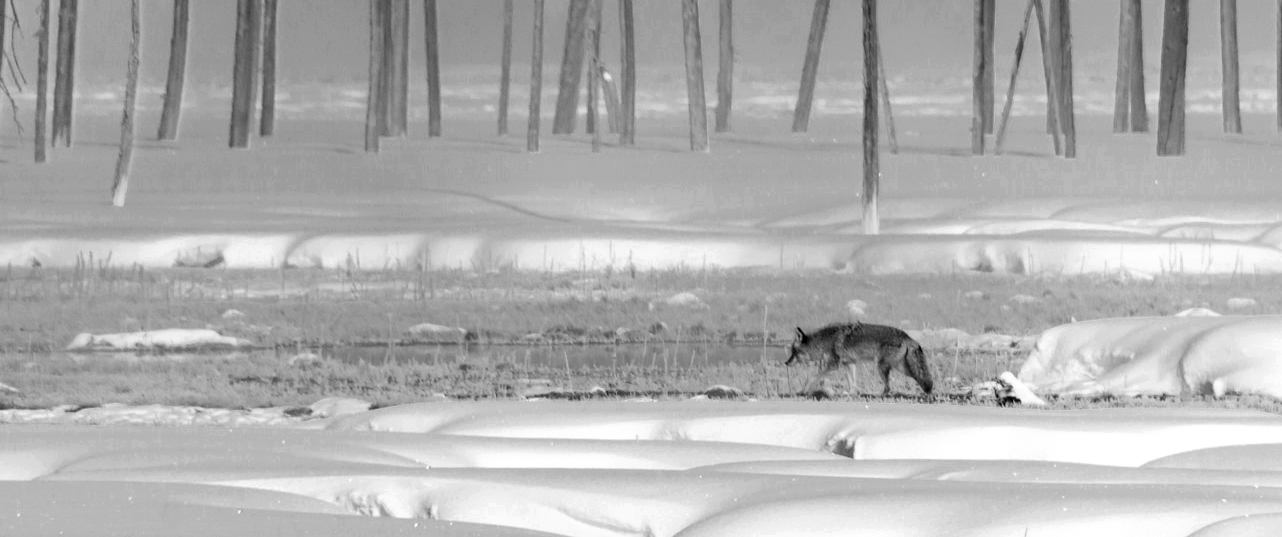 ---
---
---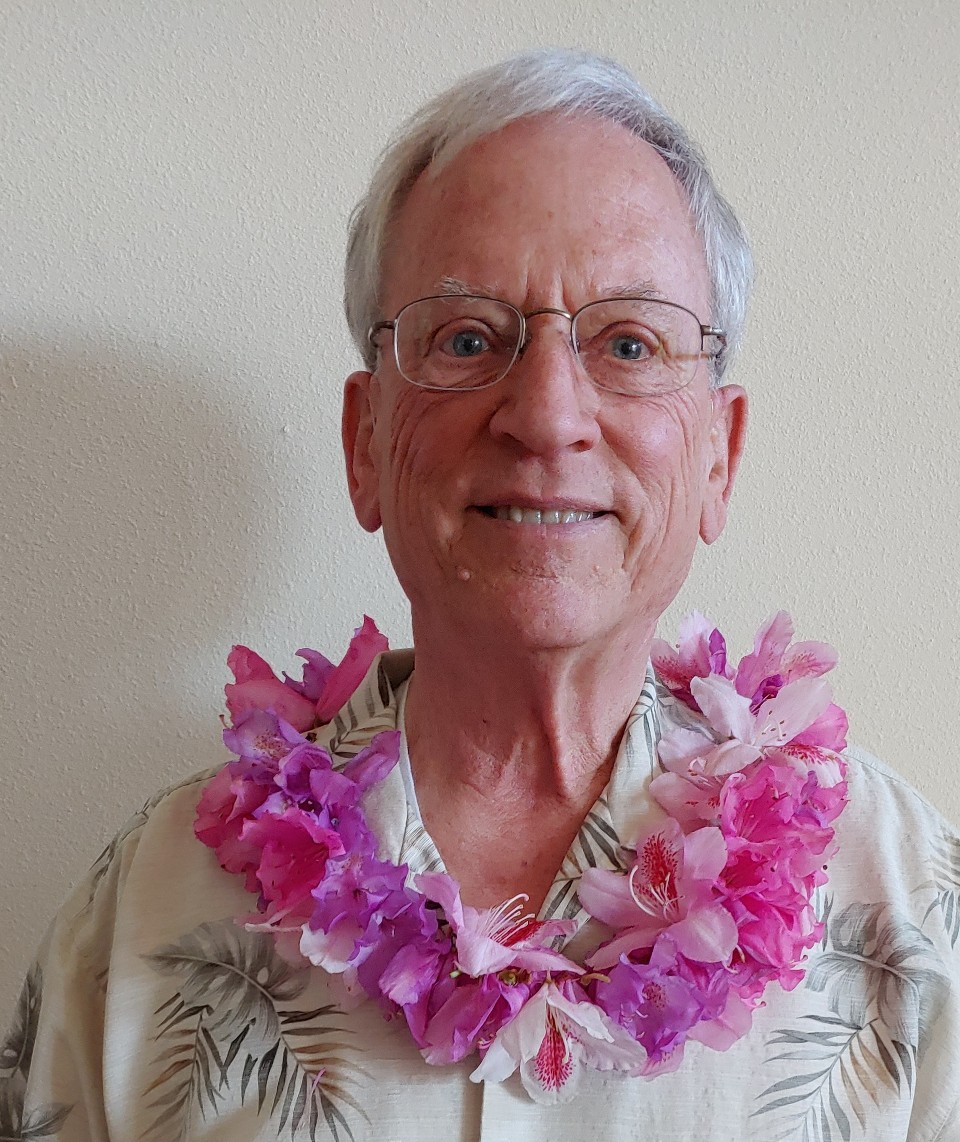 Dick Knudson
Fascinating scene. I greatly enjoy the trees; you have fine detail, and the two pairs of crossed trees abouve the coyote keep me looking that direction. The hint of forest beyond the trees also works well. I played with it, but could not improve on your work very much. I would crop the branchy tree off the left.
When I played with it, I found that I prefer the coyote to be less defined and contrasty; one could let it be "discovered" while admiring the splendid lines and forms of the scene. Haru is correct about the peak white areas; I wonder if you sent back to the raw file if you could recover some detail in the foreground drifts.
Actually, I found the color image really stunning. The combination of warm and cool in the trees and the shading snow drifts are enchanting. Again, I would desrease the saturation of the coyote to a level in which it is part of the overall scene. &nbsp Posted: 09/04/2021 15:50:27
---
---
---
Tevor Harvey
Your shots makes me want to be back in Yellowstone. It was a brilliant capture. I think that the coyote could be brought out a little more with some selective processing or adjusting the saturation/luminosity of the colour of the Coyote's coat &nbsp Posted: 09/04/2021 21:50:57
---
---
---
Tracy Szela
Thanks all for the comments. I too liked the color image, but thought it was also interesting in B&W. I agree the coyote might need some targeted sharpening, I can work a little on that. And yes, thank you for noticing the tree on the left- that does deserve a cropping! I do tend to think the snow as pure white is closer to reality, and do personally like it that way. It really was brilliant white, and only some parts were blown out (as expected, since it was so bright). I've included a snip showing the parts that were pinned to the right. But thank you all again for your comments! &nbsp
Posted: 09/05/2021 19:42:18
---
---
---
Ata Kemal Sahin
Your photo invites us to a wild serenity which I always have the same feeling in Lapland tundras. Coyote is seen well in color version; but gray tones could not provide the same sharp lines in bnw so increased contrast and strong black & white separation may give almost the similar result. Meanwhile, could you please advise us why you've chosen such high speed? And your White Balance here is AUTO that leads to blue / grey snow so you could set color temp manually at 8000k and above apart of using blue filter. Thanks for sharing. &nbsp Posted: 09/08/2021 06:03:11
Tracy Szela
I didn't need that high a speed, though the coyote was moving quite quickly. That was largely driven by wanting to use an aperture that blurred the background slightly (7.1), the ISO was just set at 500 as I was photographing other scenes that were slightly darker, and jumped to take a photo of the coyote that suddenly came into view. I didn't have much time to drop it down, but 500 doesn't scare me in terms of noise. And the shutter speed was high as it was surprisingly bright with the snow and reflective light coming off the fog. I don't adjust white balance in camera and just keep it on Auto WB, since I shoot raw it doesn't really matter anyway. Then I liked the effect the blue filter gave when I converted to BW. Adjusting the white balance in post-processing would be another way to do that too. Something I can play with for the next snowy shot! Thanks for your comments! &nbsp Posted: 09/08/2021 08:23:51
---
---
---
Arne Skinlo
Being out early in the morning, everything is quiet and then the coyote turns up. It must have been a wonderful experience! In this case, I think the colour version works best as the coyote and the tree trunks stand better out from the snow. &nbsp Posted: 09/12/2021 01:55:29
---
---
---
Bill Foy
My first two thoughts on viewing this image were: I have to get back to Yellowstone and the coyote needs to be emphasized a bit more. I like Haru's idea, but think the cropping should be a bit more from the bottom because the trees are an integral part of the scene. &nbsp Posted: 09/18/2021 10:15:28
---
---
---
Please log in to post a comment