Bill Foy
---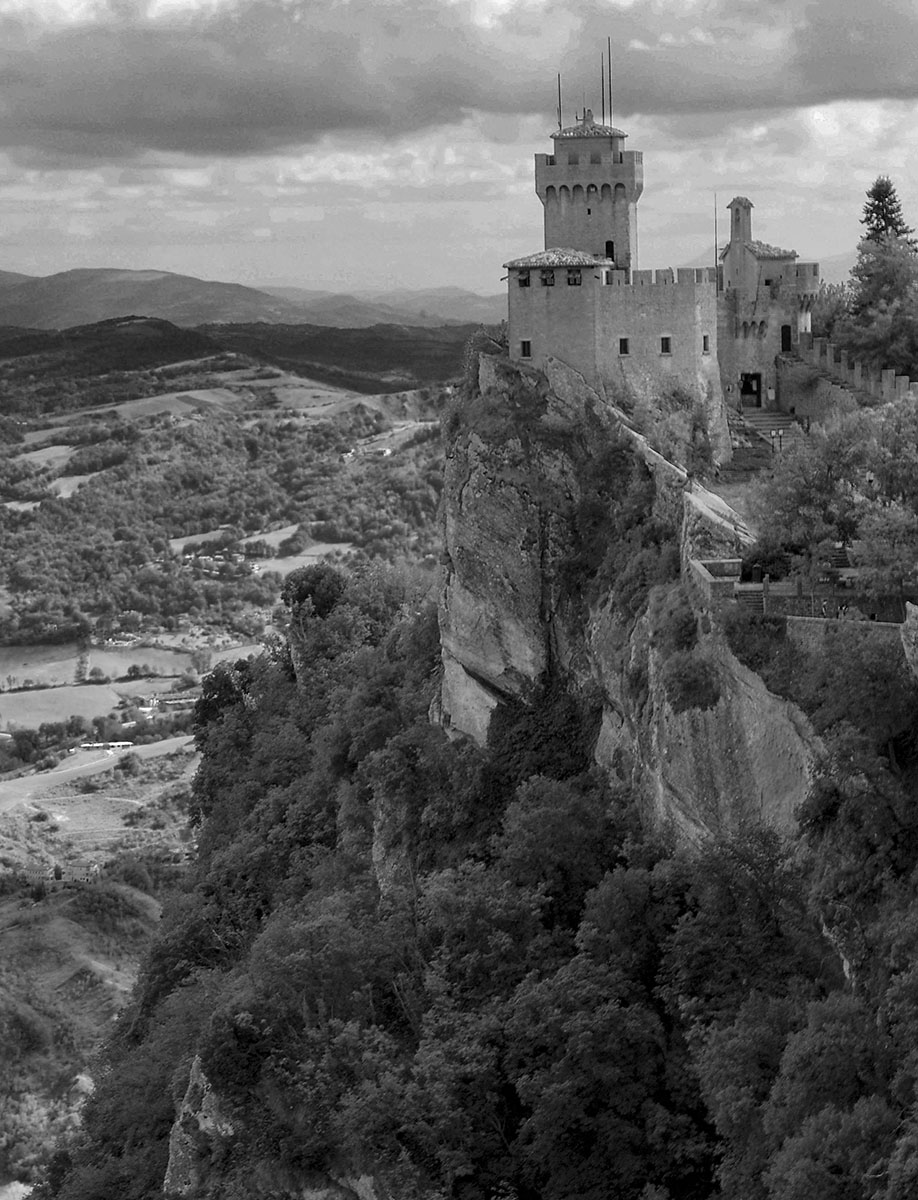 June 2021 - Guaita Tower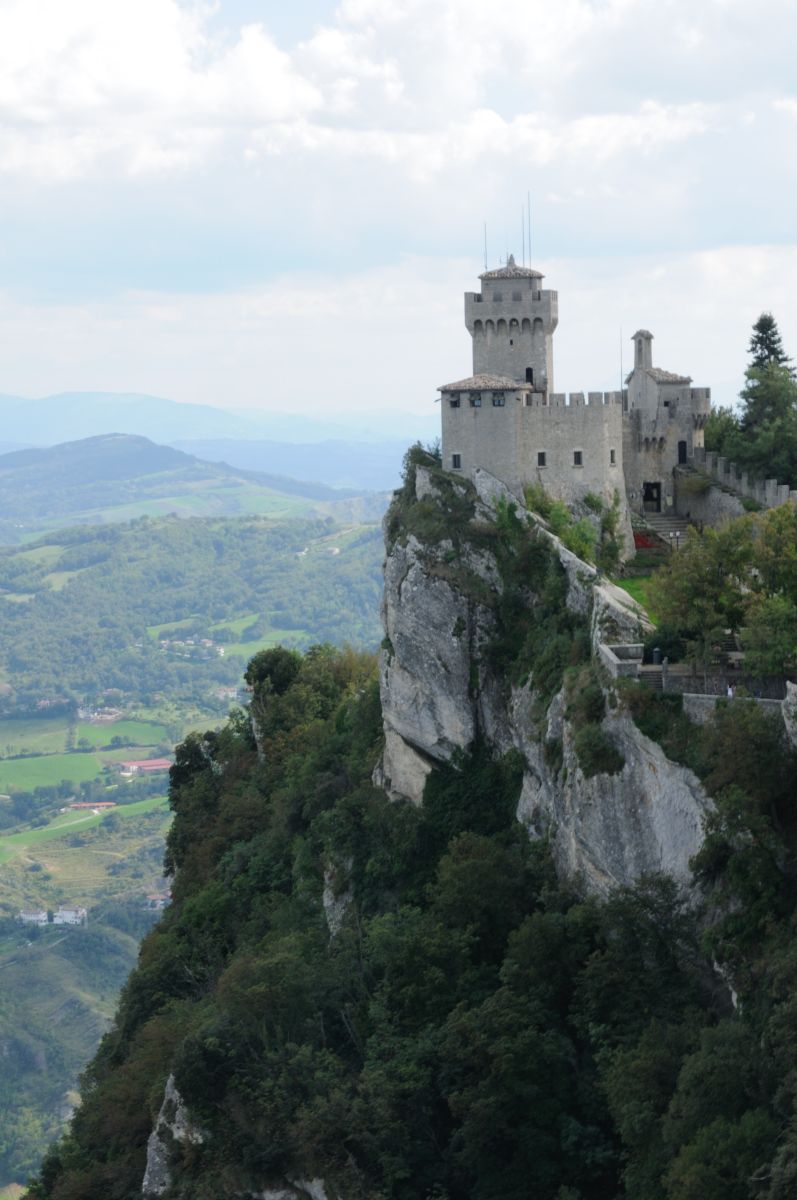 Original
About the Image(s)
This image was made at the top of San Marino a few years ago. I used a wall to steady the camera.
Processing done in ACR & PS2021. Adjustments to Highlights/Shadows, Blacks/Whites, Contrast and Luminance in ACR. Slight crop at the top, conversion to monochrome in PS2021.
Nikon D300s, Nikkor 70-200 Lens @ 80mm, f/22, 1/10, ISO-200.

---
8 comments posted
---
---
---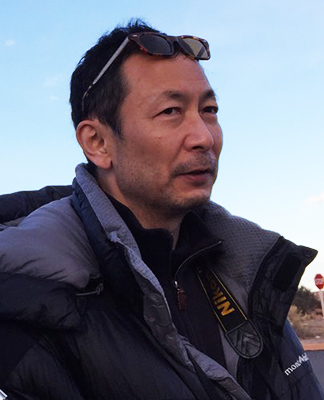 Haru Nagasaki
Hi Bill,
Thank you for sharing.
This is a great composition. I liked it a lot.
It has a great depth and great cloud action.
Your cropping was successful - the main subject became dynamic and looks powerful.
Tone range of main subject is excellent- dark tone of greens vs. light tone of castle.
One thing I want to note here - In the original, the main subject vs. background is really clearly distinguished by the color and softness. But In the BW version, the background and main subject is harmonized together and main subject looks buried in the background. I would like to invite the group comments on that point. &nbsp Posted: 06/07/2021 05:40:54
Bill Foy
Thanks, Haru. I was pretty fixated on the layers of hills in background - something you alerted me to in an image a year, or so, ago. I didn't notice the separation between the dark greens at the castle and the lower surface disappearing. I will see if I can do something about that. &nbsp Posted: 06/11/2021 14:26:52
---
---
---
Arne Skinlo
A spot on composition. Converting to B&W is tricky sometimes. The colour version have better distinction between the main object and background. I am not sure how to solve this, but I would started with lowering the contrast of the background and increasing it on the foreground to see if the would help. You could also try to give the different parts castle individual shades, which I think would make it pop more. All in all, a good picture with some potential for improvements. &nbsp Posted: 06/10/2021 00:53:02
Bill Foy
Thanks, Arne. As I mentioned in my reply to Haru, I was really paying attention to the layered hills in the background and completely missed the disappearing separation. Something to work on! &nbsp Posted: 06/11/2021 14:29:04
---
---
---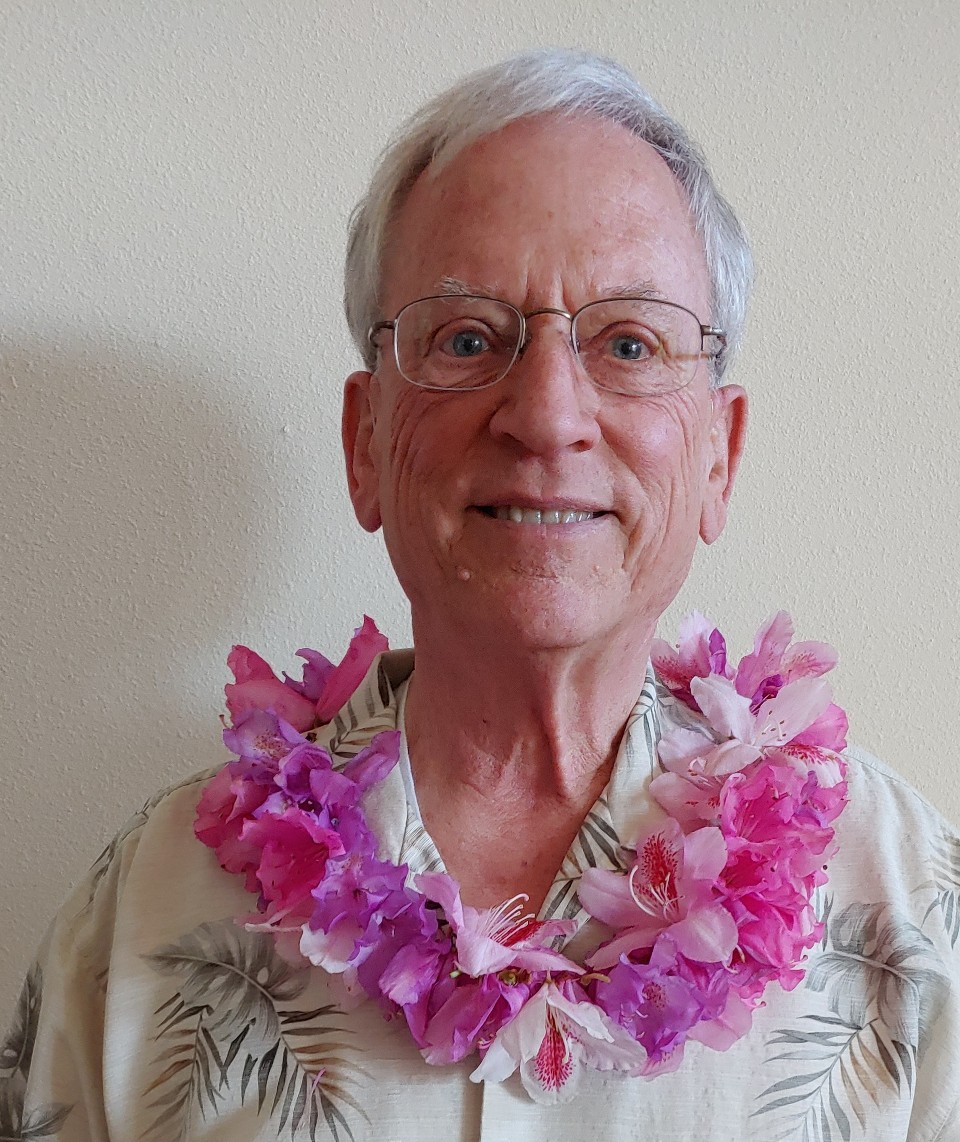 Dick Knudson
I agree that the composition conveys the depth of the scene, with the tower, cliff, vslley, and sky all doing their part. Your work to accentuate the sky and the middle range of hills was very effective. I ended up darkening the mid-tones except the tower and the cliff. For me, the fields on the left side are a bit too bright. Also you might clone out or darken bright spots on some edges -- LLC, ULC and middle right.
&nbsp
Posted: 06/10/2021 13:46:47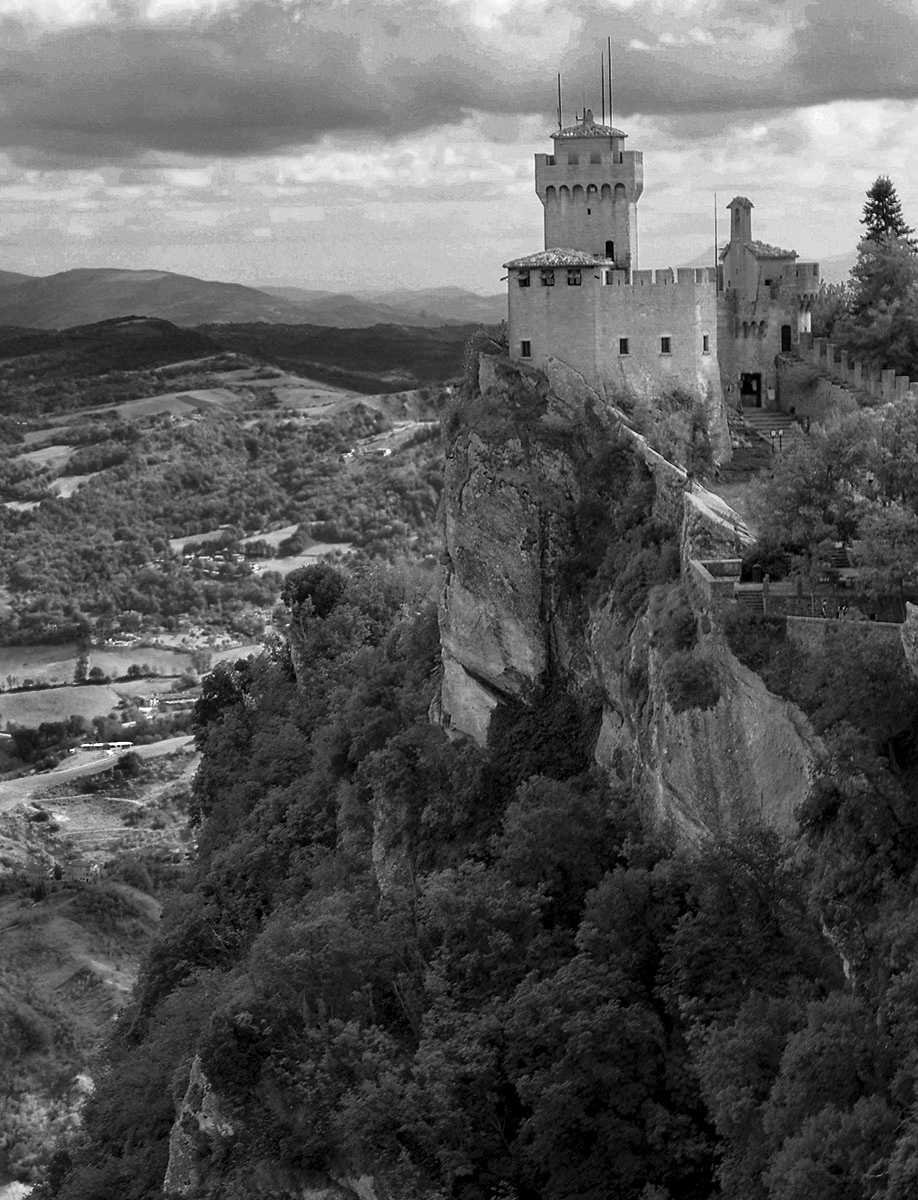 Bill Foy
Thanks, Dick. &nbsp Posted: 06/11/2021 14:32:29
---
---
---
Ata Kemal Sahin
Amazing castle & landscape. Have you also tried a larger aperture; but this will surely increase the exposure time as your min ISO is 200 I guess. Anyway, castle is sharp enough, sky is a bit grainy and forest area needs some more detail. I agree with Haru about background toning and would like to re-edit; but your original is too small. Arne's suggestion can be tried. In Dick's re-edit, I enjoyed clouds' tones but there's an over enhancement. Converting nature-green photos into bnw are always risky ie color passings tell much more than the gray tones. Thanks for sharing. &nbsp Posted: 06/12/2021 07:04:27
---
---
---
Tevor Harvey
Thank you for sharing, I love the castle and the fact that there is detail throughout. I would agree that the mono loses some separation from the background compared with the colour, but it is a beautiful image. &nbsp Posted: 06/20/2021 02:03:33
---
---
---
Please log in to post a comment