Arne Skinlo
---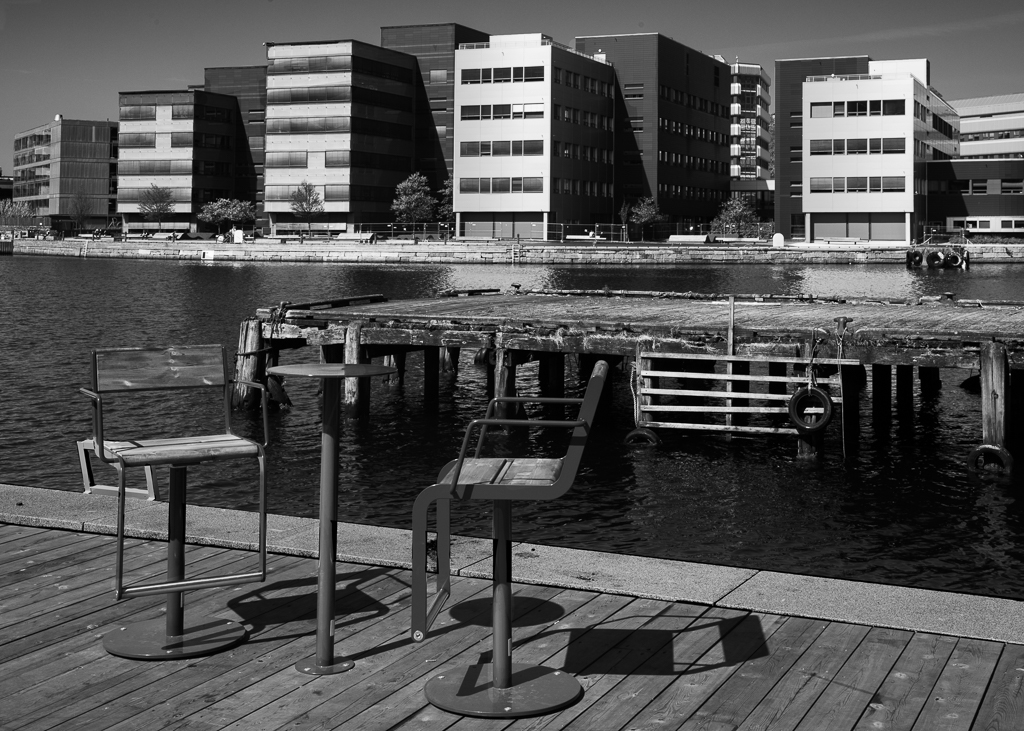 June 2021 - Old and Modern Bergen
Original
About the Image(s)
This image was shot a few weeks ago in my home town, Bergen. The area is under reconstruction and I would preserve some of the old stuff before it disappears.

The composition was made to illustrate the urban life style withe chairs and table in the foreground, tho old pier in the midle and the modern buildings behind.

In post production I have straighten the lines a bit, darkened the sky and dodged and burned here and there.

Camera: Canon 5D mark 4 with 24-70 mm lens at 44 mm
Settings: ISO: 200, f/16, 1/160 s
Handheld.
---
7 comments posted
---
---
---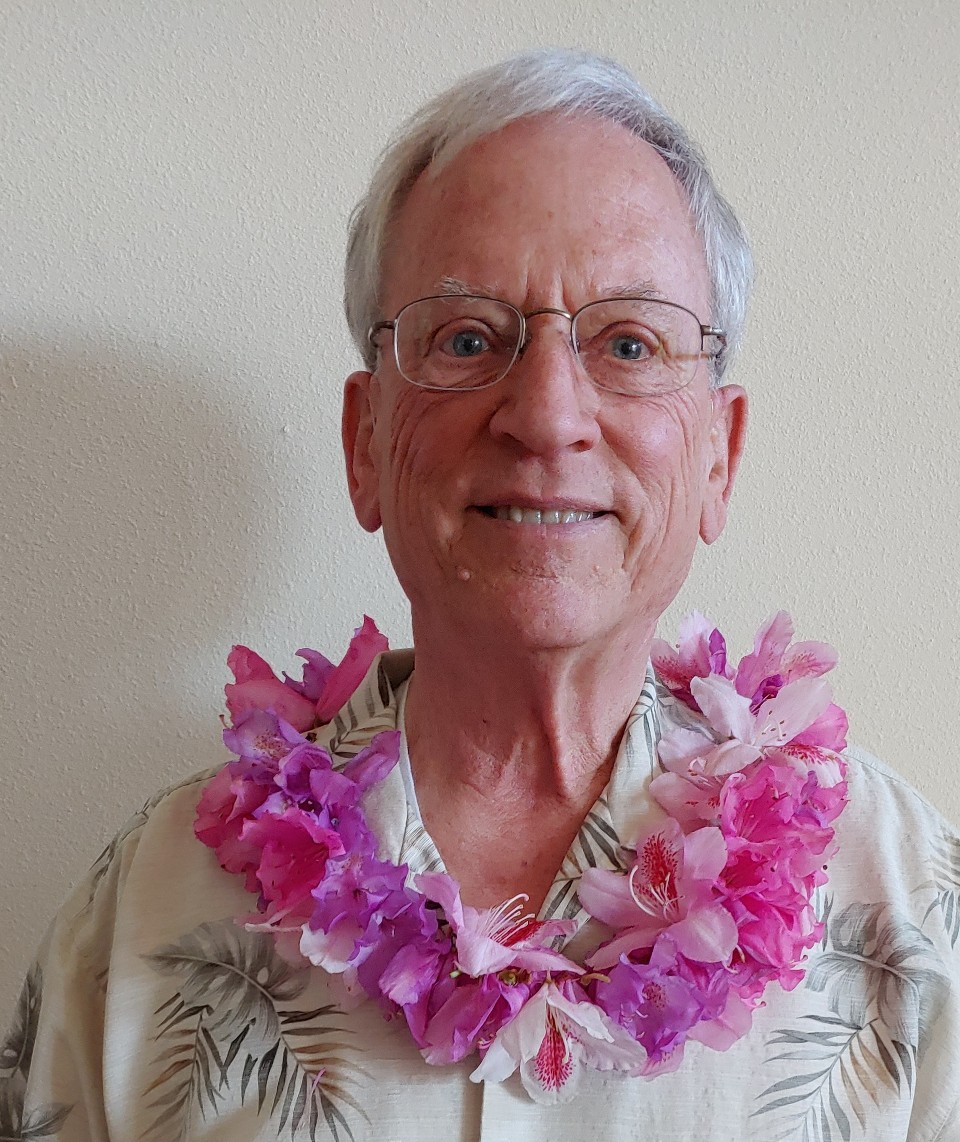 Dick Knudson
Your choice to contrast old and new is quite interesting. BW is a perfect medium for that. The diagonal from the left chair across the end of the pier and then the gentle diagonal of the far bulkhead all do a nice job of guiding my eye through the image.
I worked with the image a bit in Photoshop and would offer some small items for your consideration. Brightening the back of the left chair makes it a better starting point for that diagonal. Brightening the end of the pier, and particularly the horizontal end at the very end separates the pier from the water and strengthens the diagonal. I cropped a slice off the right side, as the pier piling and the right side of the far buildings took my eye out of the scene a bit. Burned the remaining bit of those buildings.
&nbsp
Posted: 06/03/2021 13:15:09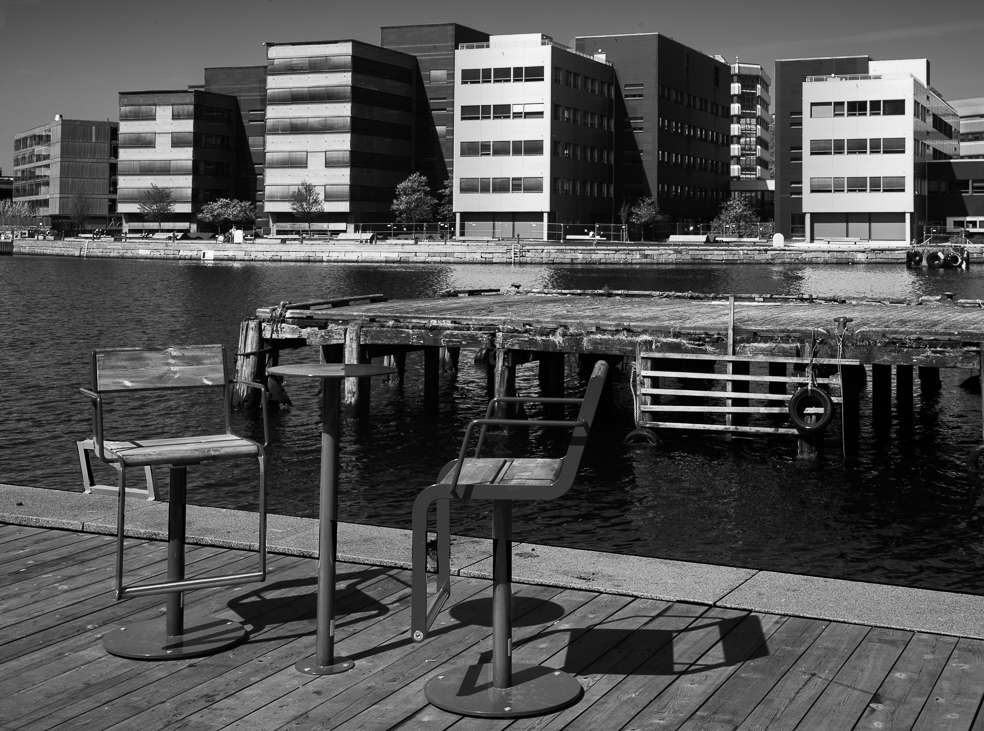 ---
---
---
Arne Skinlo
Thank you for your suggestions. You have a lot of good points here. &nbsp Posted: 06/03/2021 14:08:09
---
---
---
Arne Skinlo
Thank you for your suggestions. You have a lot of good points here. &nbsp Posted: 06/03/2021 14:08:11
---
---
---
Ata Kemal Sahin
Hi Arne, it's a good idea to take and keep a image of old pier before reconstruction so you can travel to past -in your mind- in the future. Surely there can be different views and retouching as Dick did well; but I also enjoyed your work; bnw conversion, cropping, toning are all well. Let me only advise to enhance details on wooden pier that should be the main subject. Thanks for sharing your citylife. &nbsp Posted: 06/04/2021 07:00:02
---
---
---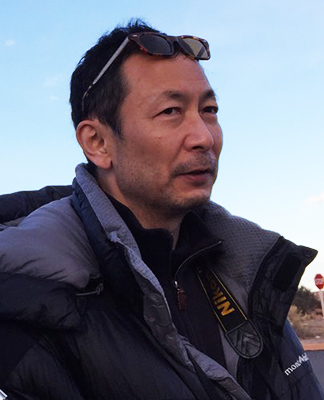 Haru Nagasaki
Hi Arne,

Thank you for sharing.
This is great composition with 3 layers. I like the tone range. The detail is well captured for the old stuff.
I am not sure that I can agree to crop out the right.
For me, the pier piling on the right is well balanced against the pilling on the left. And it stopped my eye to slip away from the frame and also it helps to guide my eye to the shore at the back. The shore works as a leading line to look into the buildings.
This is my personal opinion though...
&nbsp Posted: 06/07/2021 06:11:20
---
---
---
Bill Foy
I like that the composition makes the three layers easy to see, along with the contrasting dark/light areas of each. Only suggestion I have is to lighten the dark areas on the table top and pole to separate them better from the water. &nbsp Posted: 06/11/2021 13:04:19
---
---
---
Tevor Harvey
I love images that capture the old features before they are gone. The straight lines are brilliant, I know it is a very small point but the tyre is actually catching my eye as it is round amongst the straight lines. Beautiful conversion and contrast too. &nbsp Posted: 06/20/2021 01:54:03
---
---
---
Please log in to post a comment