Adrian Binney, PPSA, LRPS
---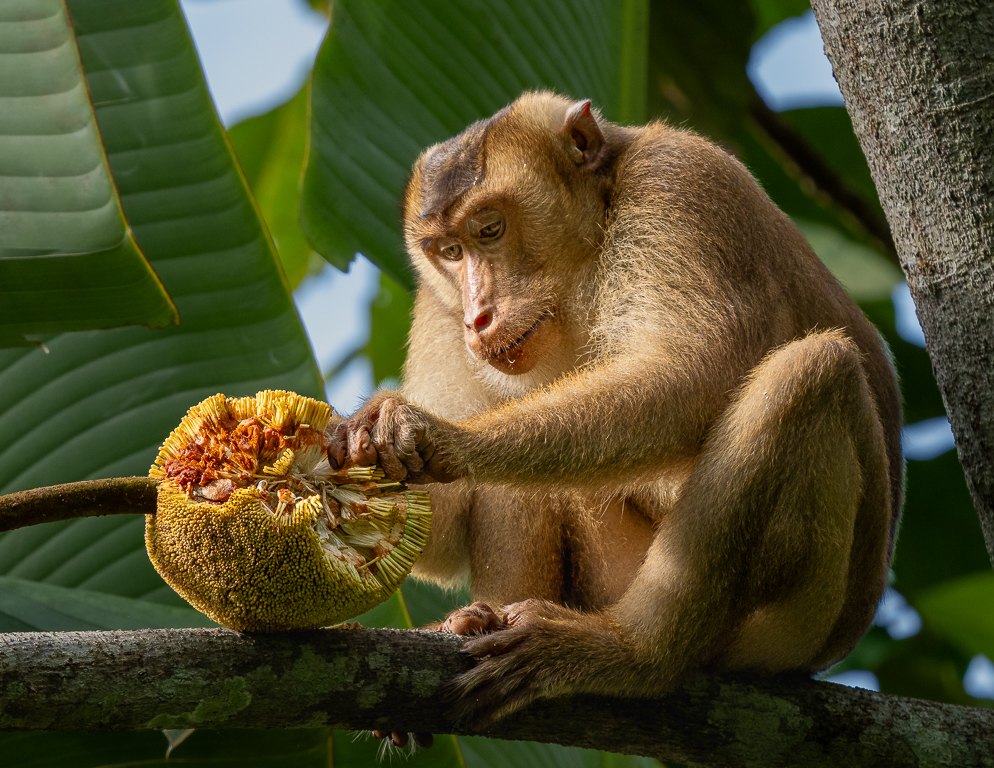 November 2023 - Pigtail Macaque Eating
Original
About the Image(s)
I have recently returned from Borneo, a place we have been wanting to go for some time. We went on a trip that was covering both culture and wildlife and we really enjoyed focussing on both: the people were very friendly, cheerful and seemed happy. We were just in the Malaysian north of the Island.

This was taken when we were in the north east, near Santakan within the grounds of the 'hotel', which was very remote but still accessed by vehicle. Our next location was even more remote, accessible by boat only. We could hear macaques clearly and one was obviously hungry! The fruit came from the tree he was sat in and was not disturbed by a few of us standing close to photograph.

I took it with my Olympus gear and wildlife lens, 150-400 at 200mm (so FF 400) with settings 1/800 f4.5 & ISO 500. Only a small crop was needed and all PP work was within Lightroom.
---
This round's discussion is now closed!
12 comments posted
---
---
---
Bruce Benson
Adrian, you are so lucky to be able to travel as much as you do. My theory on getting good images is to just be where the action is and the technical stuff will come with experience. I have also been fortunate to travel a lot for my photography, but age is cramping my opportunities to trave a lot now. Your image makes me want to try some of the fruit it is eating. I know you do not like to make a lot of adjustments to you images that change the reality so I just added a a little light to the eyes to brighten them a bit. Bruce &nbsp
Posted: 11/02/2023 17:46:02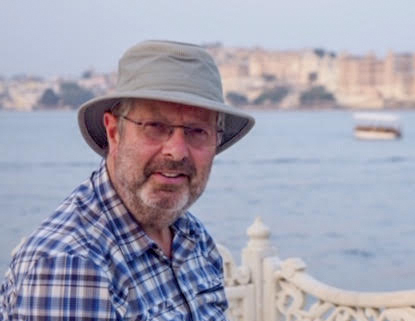 Adrian Binney
Thanks Bruce. We are travelling 100+ days a year while we can medically and/or before insurance costs get ridiculous. &nbsp Posted: 11/06/2023 12:45:49
---
---
---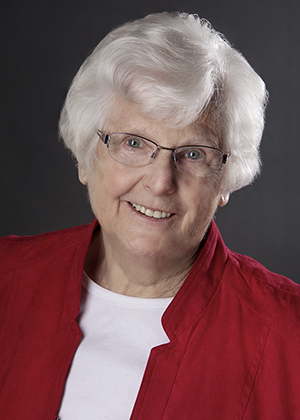 Mary Frost
Adrian, what a change you succeeded in making. It is always amazing to see how a talented photographer can separate the subject and its background. You did it so well. &nbsp Posted: 11/02/2023 21:14:24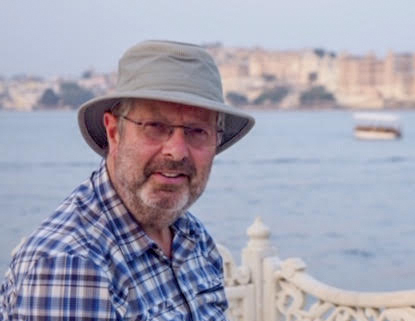 Adrian Binney
I'm not sure I deserve these words Mary! I've leant being in this group over 5 years! &nbsp Posted: 11/19/2023 07:32:28
---
---
---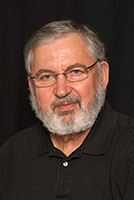 Dr Isaac Vaisman
Adrian, have you figured out how many countries you have visited ? This image is nature at pick of action. Anytime a creature of nature is doing something, and not just sitting there, it is a plus to the image. This monkey seems to be eating a Durian, which is the stinkiest fruit of the world (I have smelled it in Asia, but not tasted it). The image is very sharp. Bruce's addition of light to the eyes, adds interest. Great composition, and yes, we have to walk the images to improve the background.
&nbsp Posted: 11/03/2023 08:17:11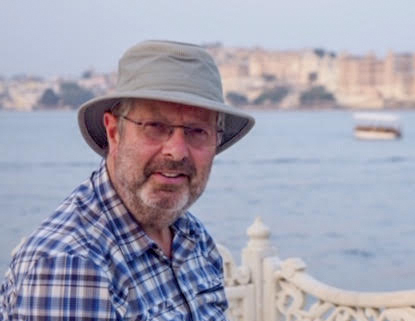 Adrian Binney
Thanks Isaac. About 40 so far! The fruit is a Jack Fruit. &nbsp Posted: 11/06/2023 12:46:45
---
---
---
Cindy Marple

(Groups 67 & 91)
What a fabulous opportunity you had here, and a great photo from it. I love the intense concentration on dismantling the fruit. By lightening up the Macaque, you've separated it well from the rather busy background. Great moment captured very well. &nbsp Posted: 11/18/2023 11:25:55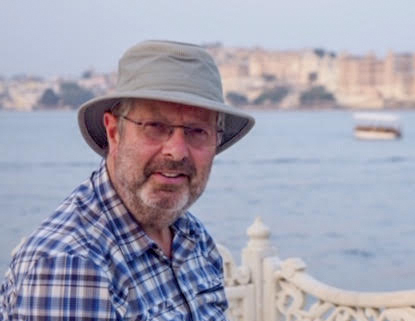 Adrian Binney
Many thanks for visiting and your nice comments Cindy. &nbsp Posted: 11/19/2023 07:28:46
---
---
---
Maria Mazo
Hi Adrian, you have capture this macaque in its environment showcasing some of its behaviour, which it is a definite plus for the image. The level of detail and sharpening is impressive, and your editing complements the image effectively, creating a good separation from the busy background. Adding a bit of light in the eyes brings the macaque to life even more. &nbsp Posted: 11/19/2023 04:32:44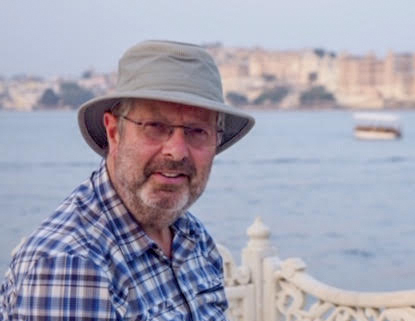 Adrian Binney
Many thanks Maria &nbsp Posted: 11/19/2023 07:29:18
---
---
---
Barbara Gore
Hi Adrian. I think you captured everything necessary for a wonderful photo. It's sharp, exposed well, and a good composition so the subject doesn't compete with the background. The expression and position of the macaque tells the story nicely.
Beautiful image. &nbsp Posted: 11/19/2023 06:34:42
---
---
---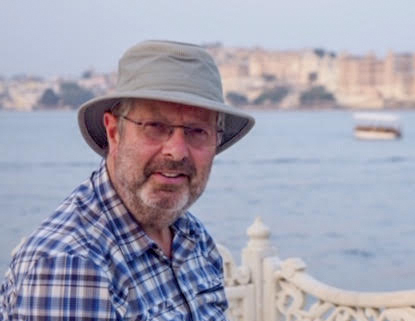 Adrian Binney
Many thanks Barbara &nbsp Posted: 11/19/2023 07:29:44
---
---
---